You have to be delusional to think sledging doesn't exist in cricket or other sports. 
It does and it is not something we need to talk about as much as we do.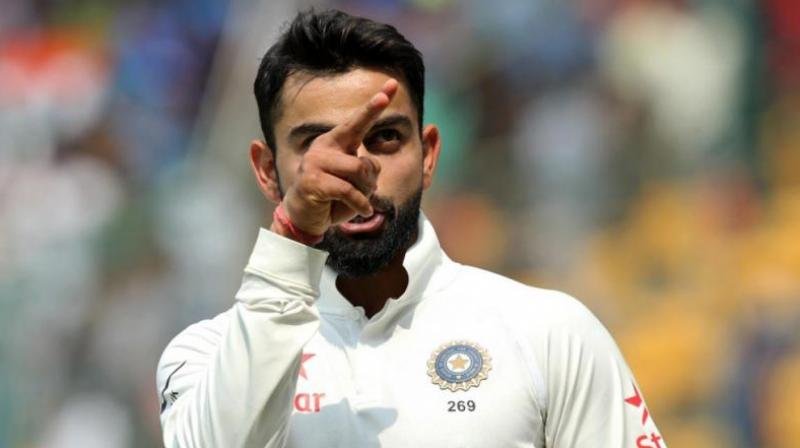 You can have your opinions about it. But to obsess over it to the point where it takes focus off the actual game, is unnecessary.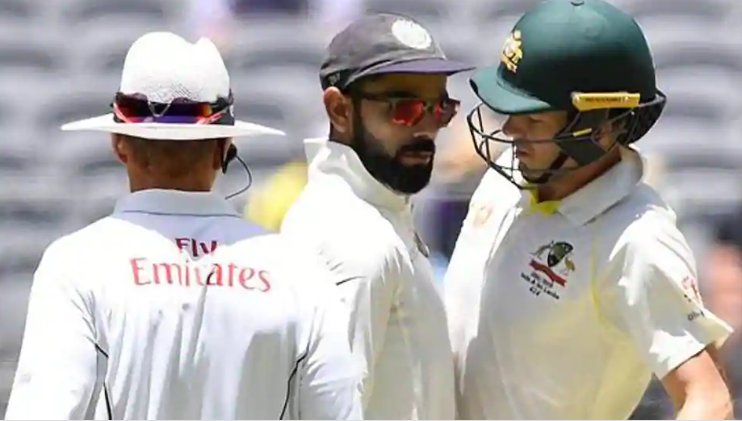 If you miraculously missed it in the headline, you must have figured by now. I am hinting at things being said about Virat Kohli and his aggression.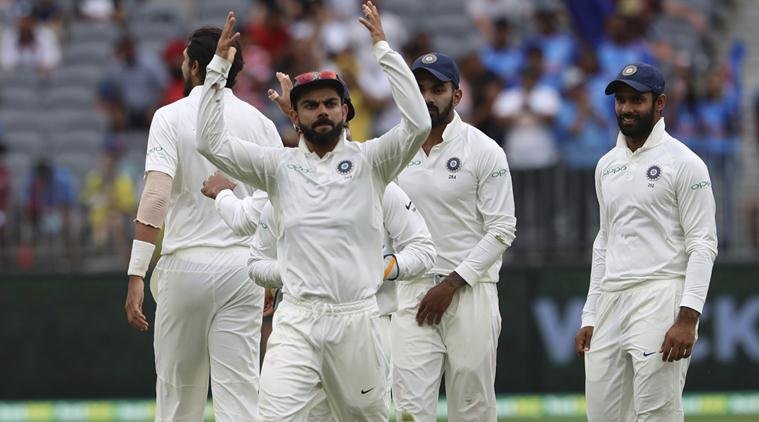 As a nation, we have given him respect and appreciation but we have also heard, in equal measure, criticism about his behaviour; to the extent that he represents Indians who can't channel their aggression and accept defeat.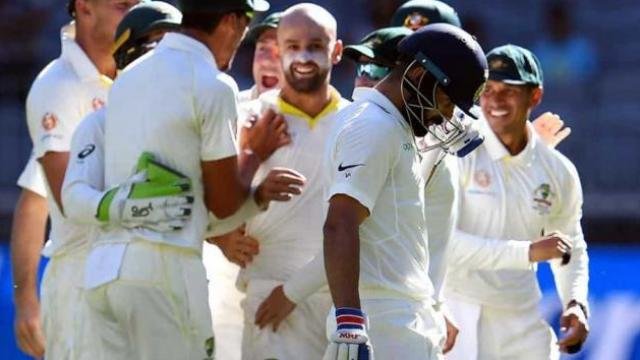 No, he doesn't. Why would anyone say that? Because stump mics recently caught him saying, "If he (Paine) messes it up, it's 2-0"? 
Is that enough to make such a big judgment? We are being too harsh on him and also, ourselves.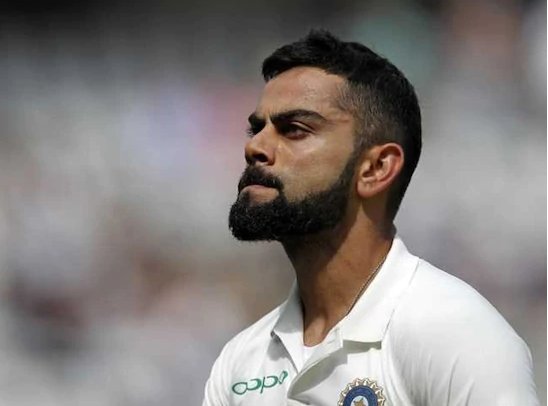 The guy hates losing, that's how he is as a person and a player.
So when the team loses, disappointment shows on his face.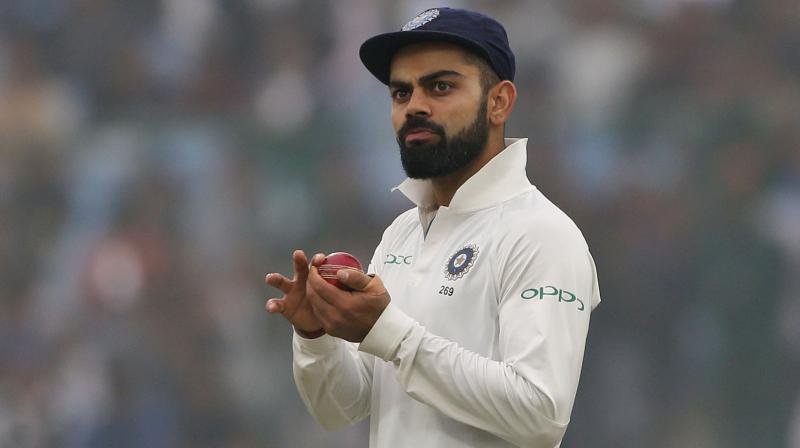 In defeat, Virat doesn't smile like Dhoni or exude calmness like Dravid. 
You know why? Because Virat, Dhoni and Dravid are all different humans with different life experiences.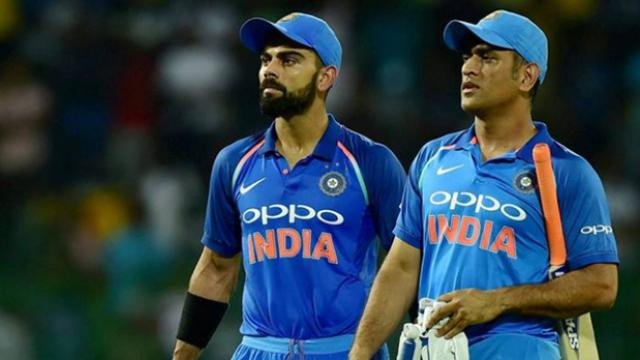 That doesn't make anyone of them a bigger human being than the other.
And who are we to take a moral high-ground, anyway?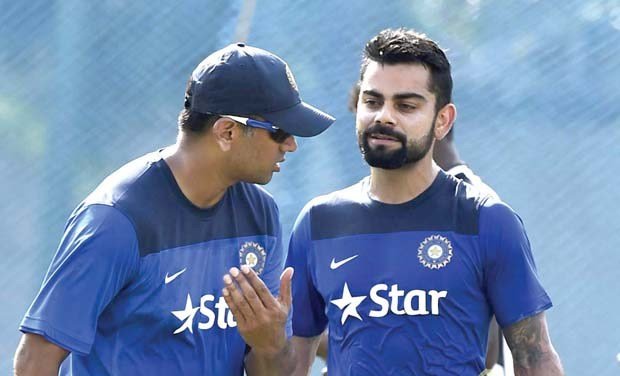 Virat Kohli has flaws.
And I am sorry to break it to you that everyone does. Turns out, he is just like us.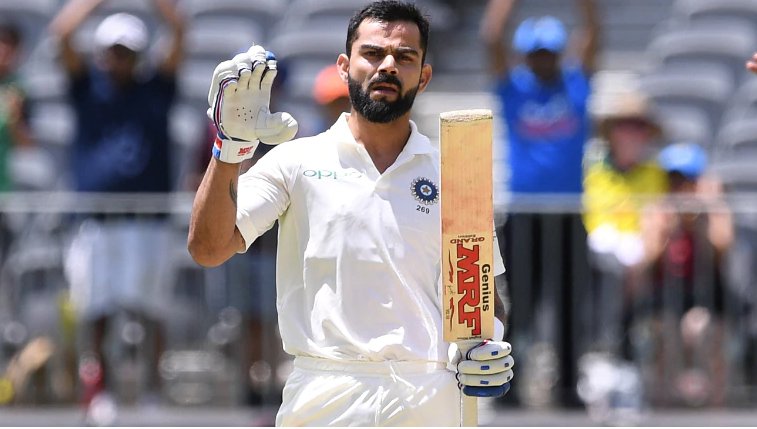 Do humans stop being humans when they become players? Do they become Gods? They don't.
Also, according to my (STRICTLY) personal belief, there is no definite way of knowing that Gods don't falter. So what are we expecting out of these people, really?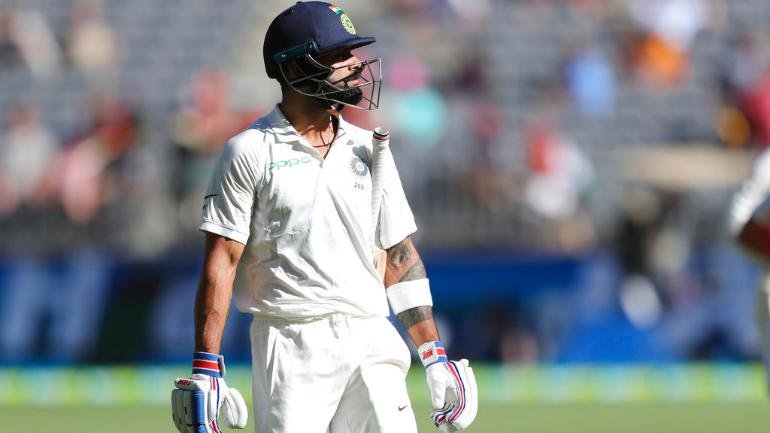 Virat Kohli has said some unfortunate things in the past.
Like the time he told Indians to leave the country if they didn't like Indian batsmen. That was uncalled for and deserved all the criticism it received.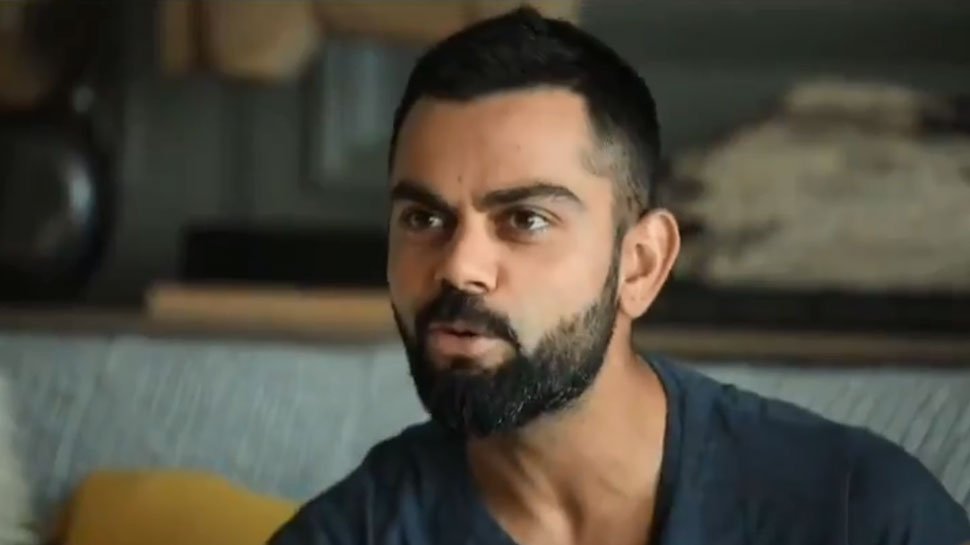 But we have to move on, right? We can't keep quoting that same line every time India loses or Kohli abuses.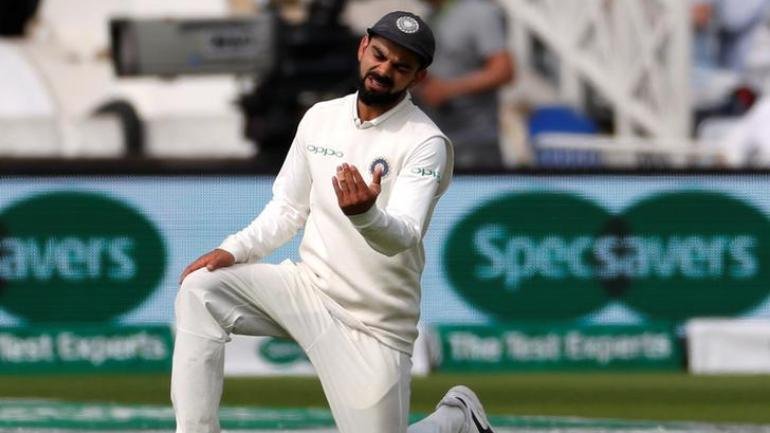 It was a mistake and we were loud and clear in our anger. Now let's move on. 
We do not have any scarcity of incidents when he was nice towards his teammates and counterparts. 
I remember he handed the trophy to debutante Mohammed Siraj after India won T20 series against New Zealand in 2017.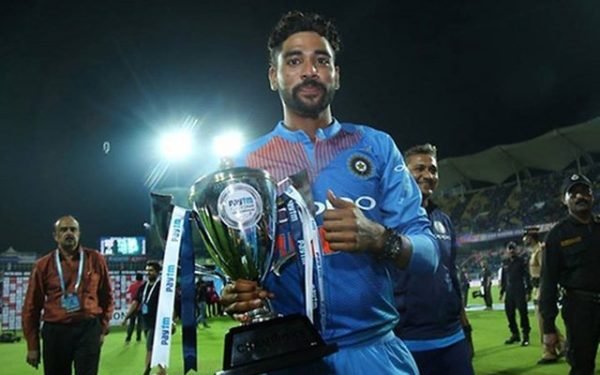 He gave his bat to Pakistan's Mohammad Amir when the neighbours came to India in 2016.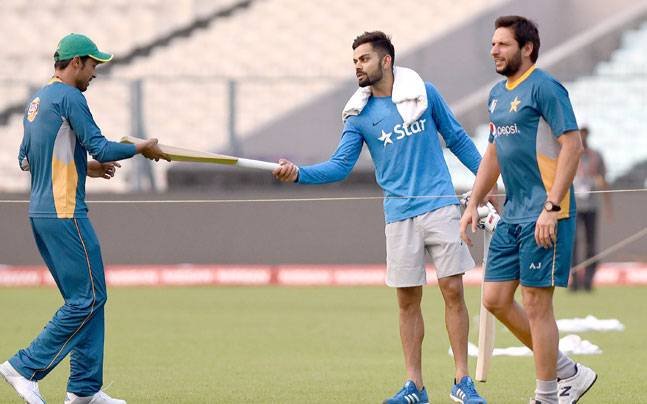 When his teammate Rohit Sharma scored a century in an ODI against Windies earlier this year, he said, "Life isn't difficult when Rohit is at the other end. It's our 5th or 6th double-century partnership, it's a pleasure to bat with him".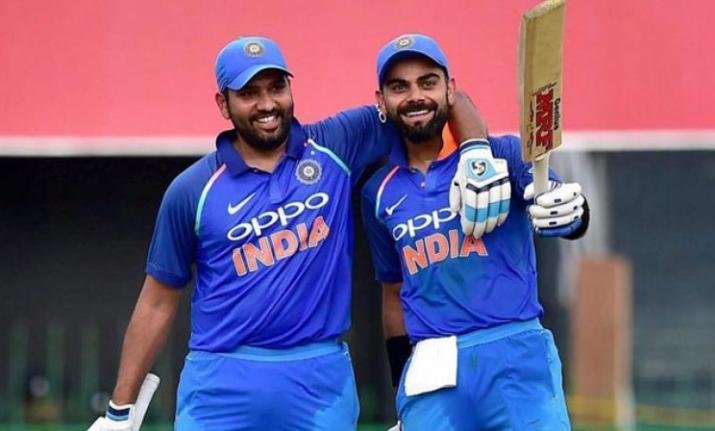 Virat's aggression and our misplaced obsession with it, takes away focus from the game. 
And I find it amusing how people start having a problem with it, the moment the team loses. 
He has been like this for decades. If anything, he has toned down in recent years. So if you want to criticise him, be consistent in your opinion.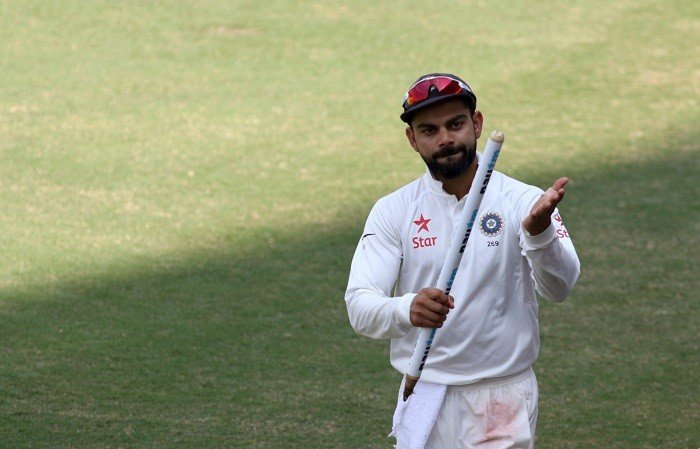 Virat has given us many moments of joy and while we talk about his shortcomings, let us also spare a moment to talk about the things he has changed.
Australian and English batsmen are not used to being talked over but Virat makes sure they listen. On some occasions through his comments and on others, with the echo of his shots. 
And when he is done, he drops mic.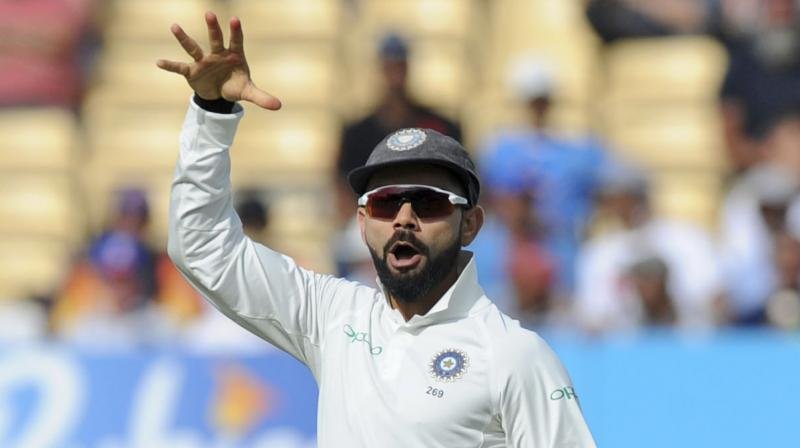 Personally, I have not enjoyed a Test series in recent times, as much as I am enjoying this one. 
Kohli is possibly the greatest cricketer of his era. We have to accept him with his failings and stop appreciating and criticising him according to our convenience.