This is, by no means a comparison between Tendulkar and Kohli. So take a deep breath and bear with me. 
For much of the 90s till the day he retired, Sachin Tendulkar was the fuel India ran on. His batting could stop time. Such was the class of the little master that his peers and rivals bowed down to him with equal respect and admiration.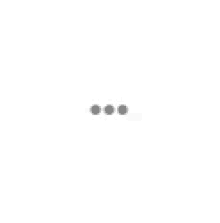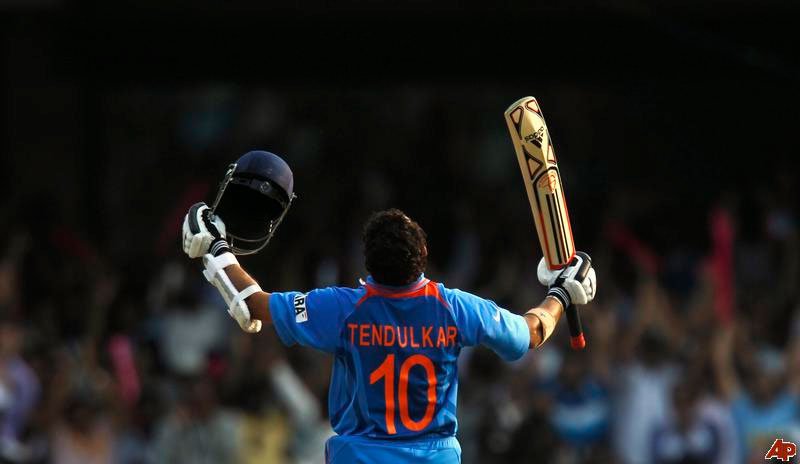 There was nobody like him and there wasn't going to be anybody who would reach those heights. At least that was the prediction.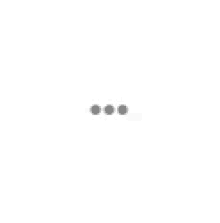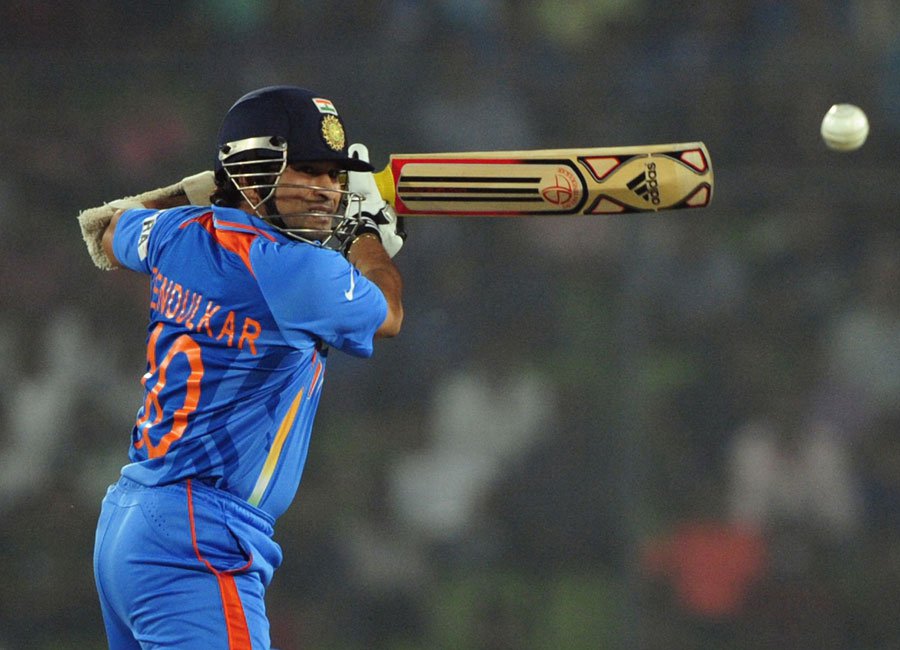 Then a Delhi boy playing his first World Cup lifted the trophy with the great one in 2011, and things haven't been the same since.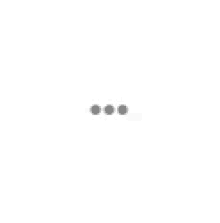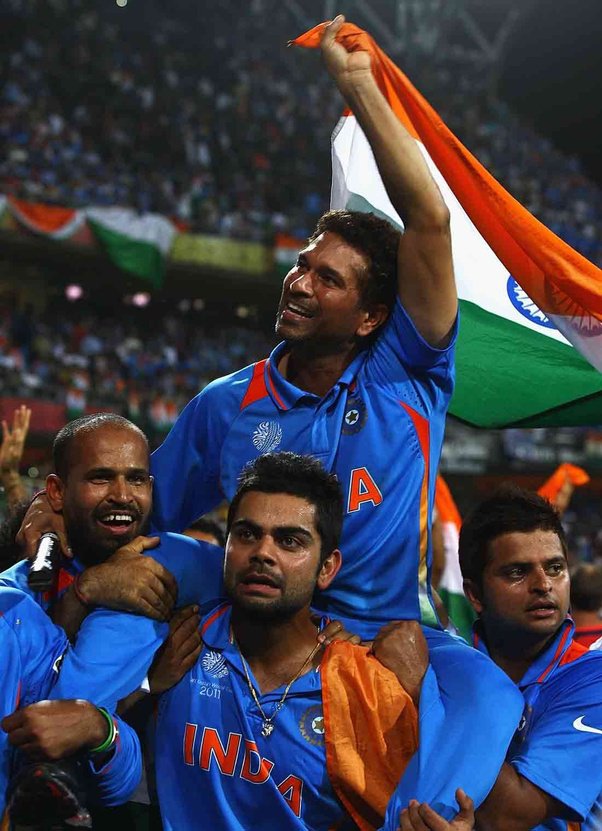 If Sachin was a phenom, Kohli is an anomaly, a freak of nature, the peak of whose career is still being scaled even after 10-12 long years of international cricket.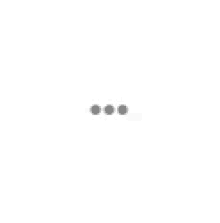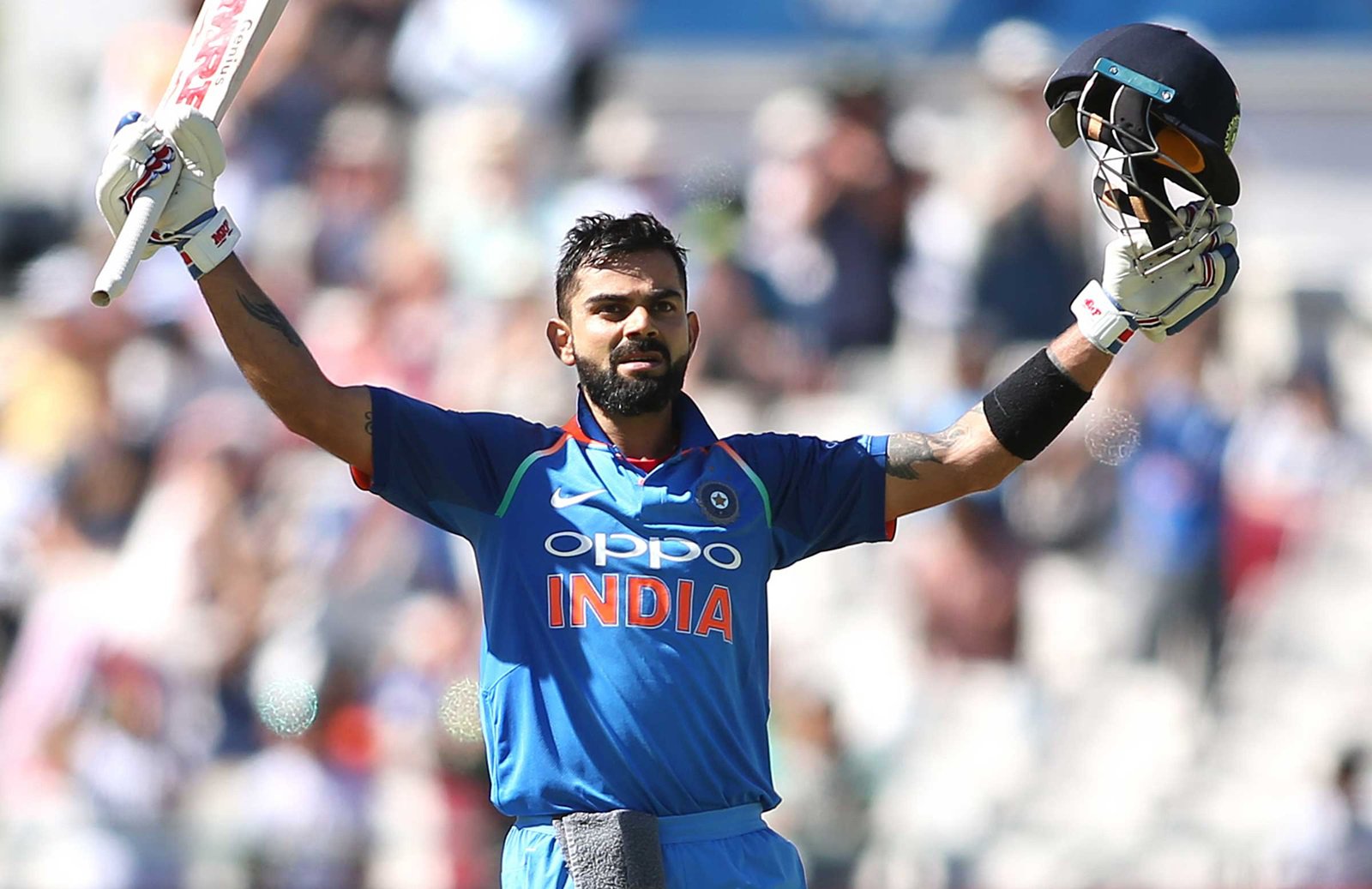 And even though both batsmen belong to two very different generations, their careers have run astoundingly parallel.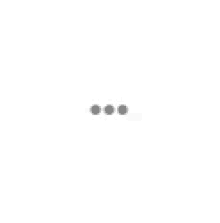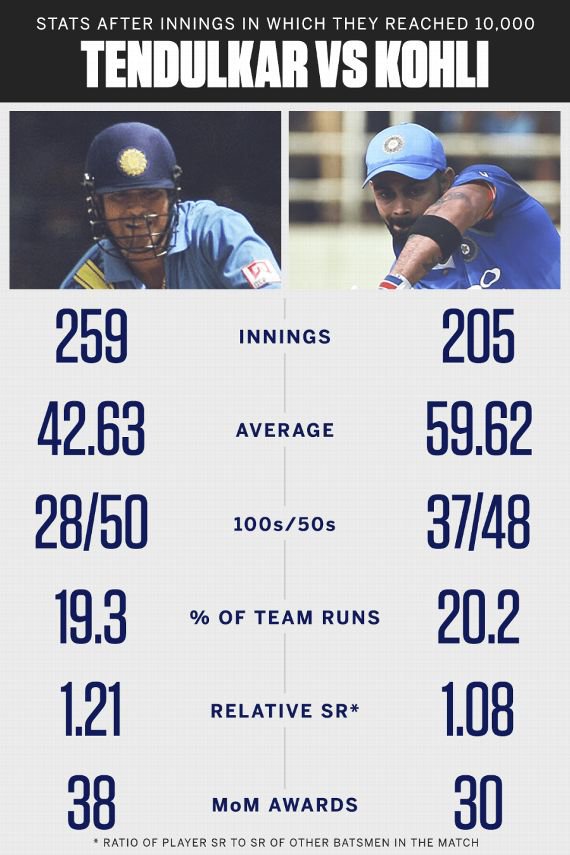 As of this moment, at the age of 32, Virat Kohli has made 70 international centuries, only one century behind the mighty Ricky Ponting, and 30 behind the mythical figure of 100 international centuries.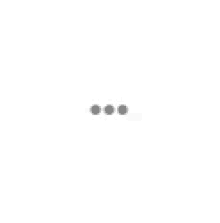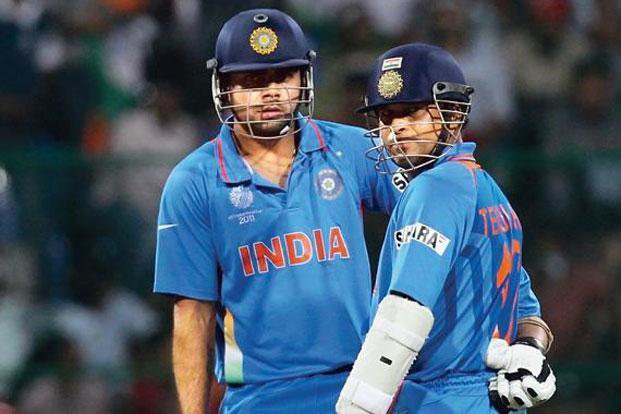 And here's the kicker. At the age of 32, Sachin had 73 international centuries to his name.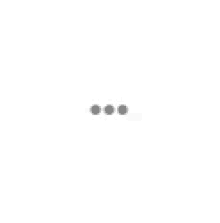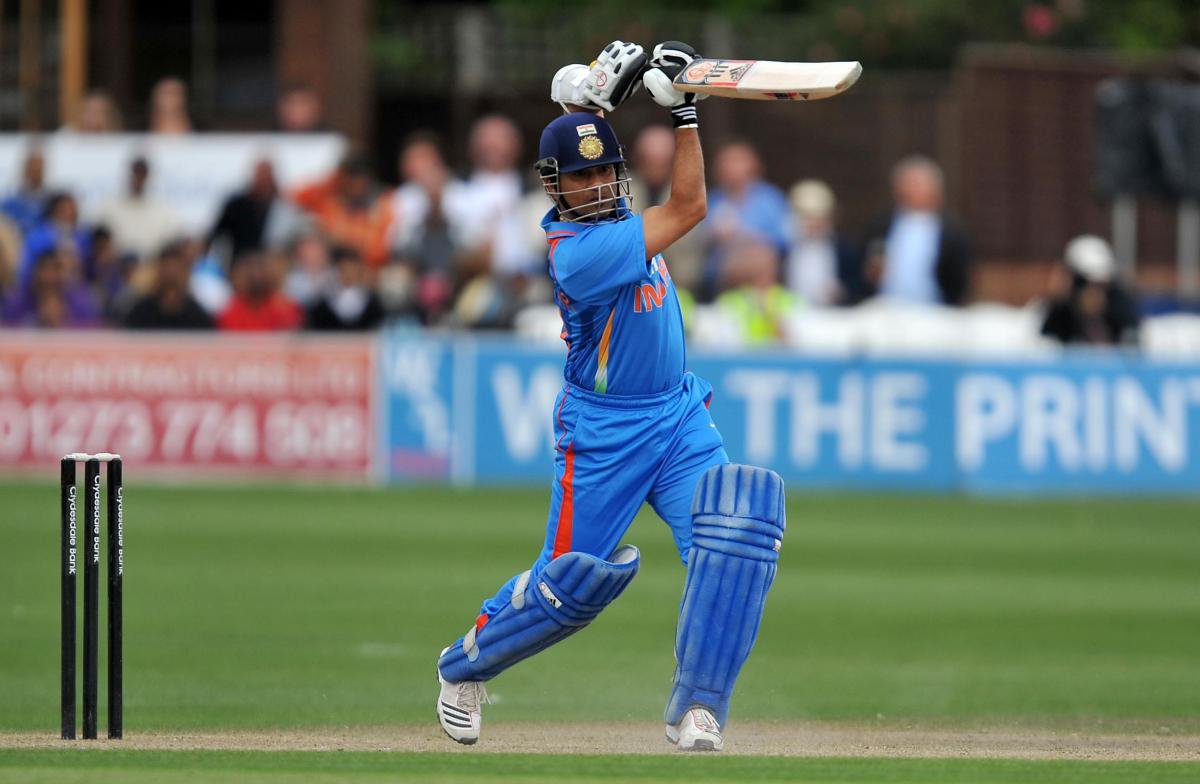 Sachin was 38 years old when he scored that last 100 against Bangladesh on the 16th of March in 2012.
Assuming that Kohli keeps burning as bright as he is right now those 100 international centuries might not be a mythical figure for long. God wouldn't be the only one on that mountain anymore.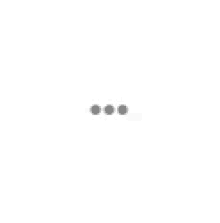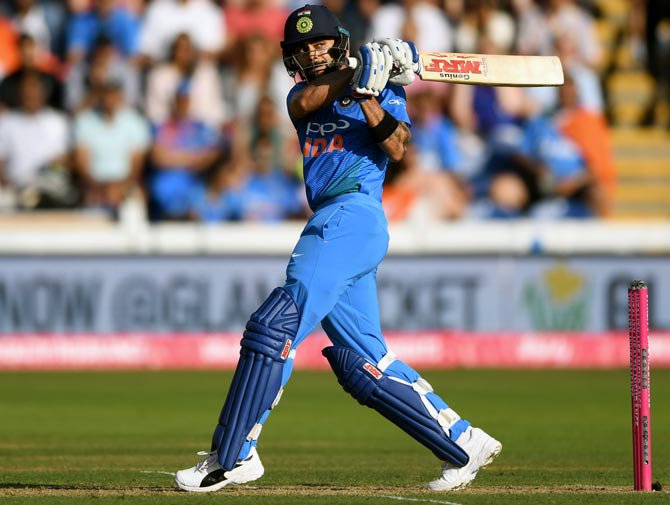 King Kohli would become the first mortal to ever scale that peak. 
But then again, this is not a comparison of any kind. And it won't be fair, not to God nor to the mortal chasing after him. 
Sachin played in a different era where the pitches weren't necessarily as good as they are now. He had to deal with some of the greatest bowlers the world has ever seen.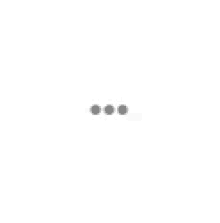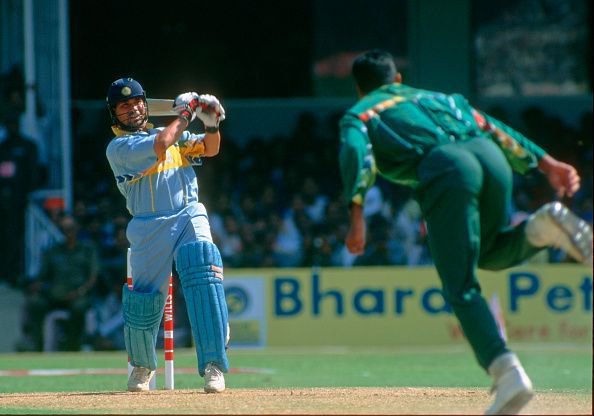 Kohli meanwhile has had it easier than Sachin in this regard. Besides, unlike Tendulkar, he has always had the support of a great ODI line up in a team that has dominated international cricket for over a decade.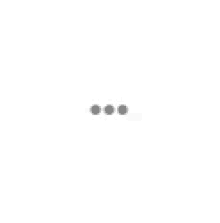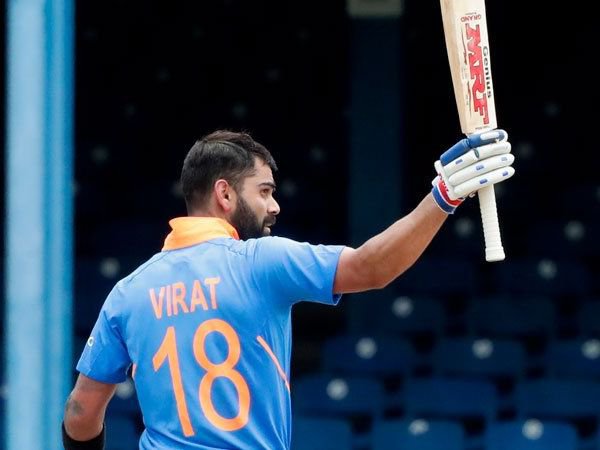 That being said, when he inevitably retires, he will have scored those 100 international centuries and he will go down as the greatest ODI batsman that ever lived. 
That is not a prediction. It's a spoiler.