You could be Virat Kohli – the captain of the Indian cricket team across formats – but your friends will always behave like friends do. Clingy.
In a recent press conference, Kohli shared that his friends still go bhai ticket dila de na after all these years, and he has to turn them down because there is no end to it.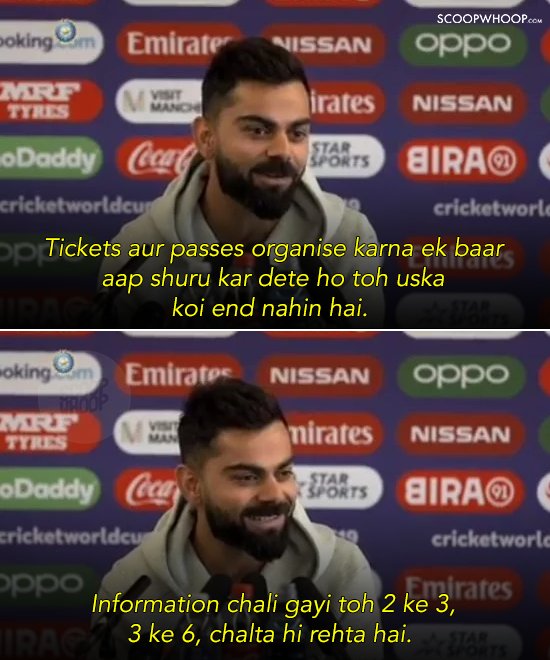 He said that many of them asked him if they can come to England and he was just like aao jaao, pucho matt.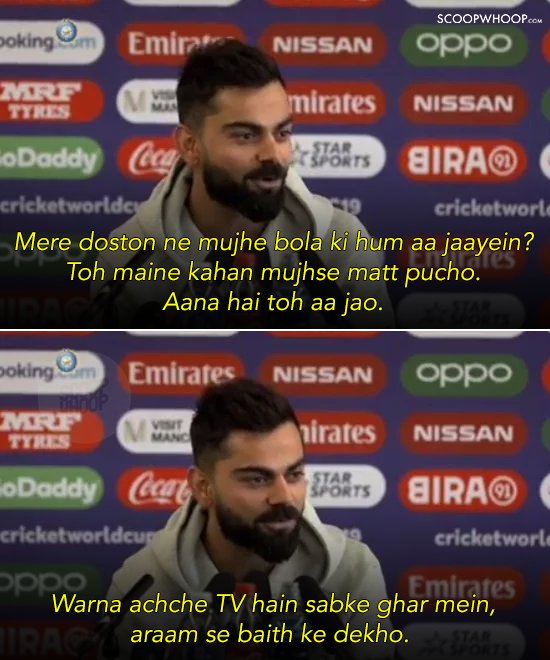 We have all been there, no? I mean, the ones who ask for things. Daaru party kab? Treat kab? Passes dilwa do. Entry dilwa do. 
As an overachiever, this is kind of like a rite of passage. 
Ab dost log bolenge, ye bara admi ban gaya, hame bhul gaya.

— Indrajit Majumdar (@Indrajit360) June 15, 2019
Kohli, though, is one of those sensible ones who give you BT. Chal, it's okay. As long as he is winning us games.