After a string of losses in the inaugural season of the Women's Premier League (WPL), Virat Kohli, the former captain of the (RCB) Royal Challengers Bangalore's men's team, gave a pre-match pep talk to the women's team.
RCB lost five matches in the tournament and registered their first win only yesterday against UP Warriorz. In an eight-minute video released on RCB's official social media handle, Kohli is seen sharing his own experiences and challenges while motivating the team.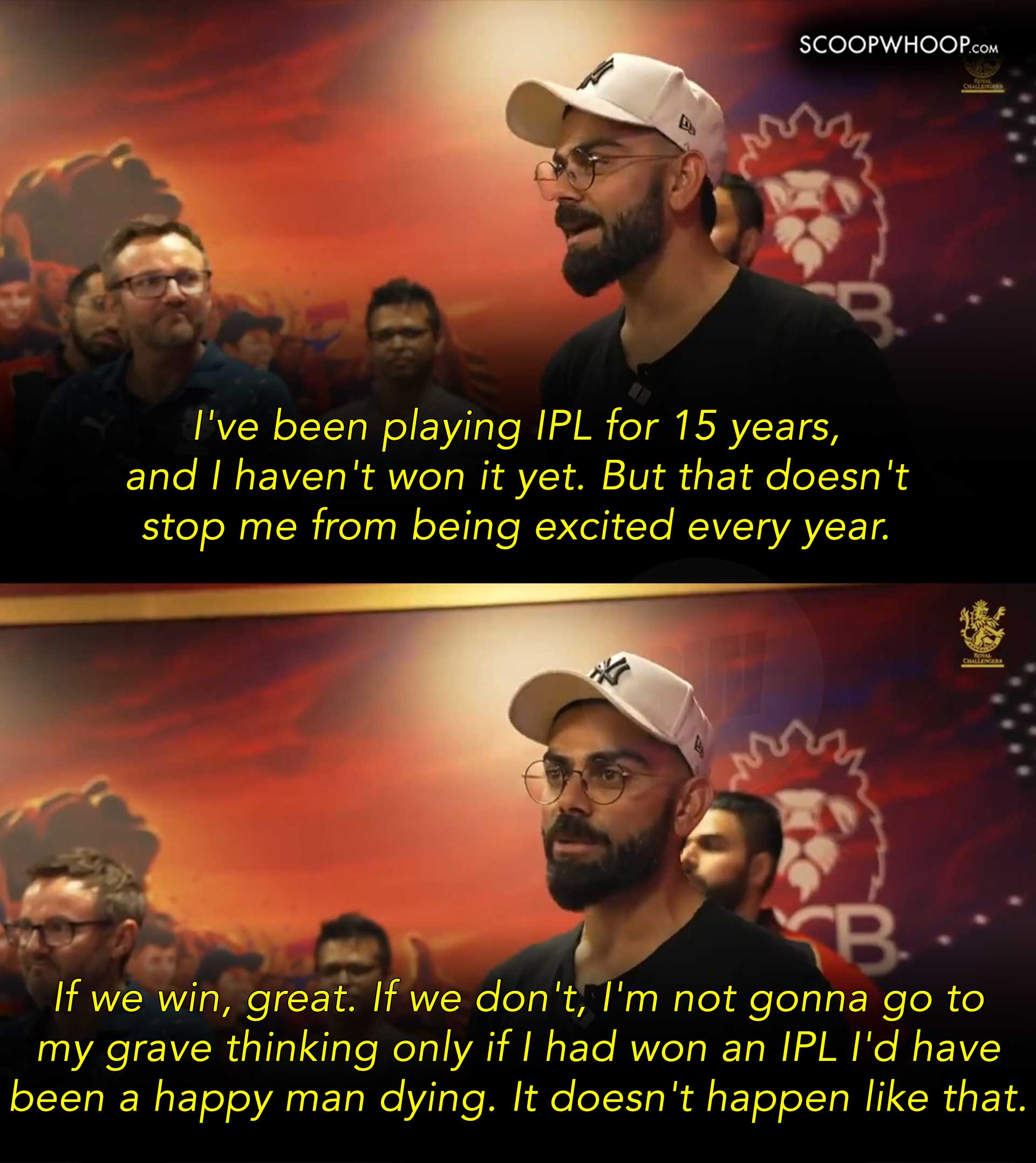 Recalling his own experience, Kohli revealed how he had struggled to cope with six consecutive losses in the 2019 IPL when RCB had finished last in the league table. He shared that he couldn't recognise himself and had lost all belief systems.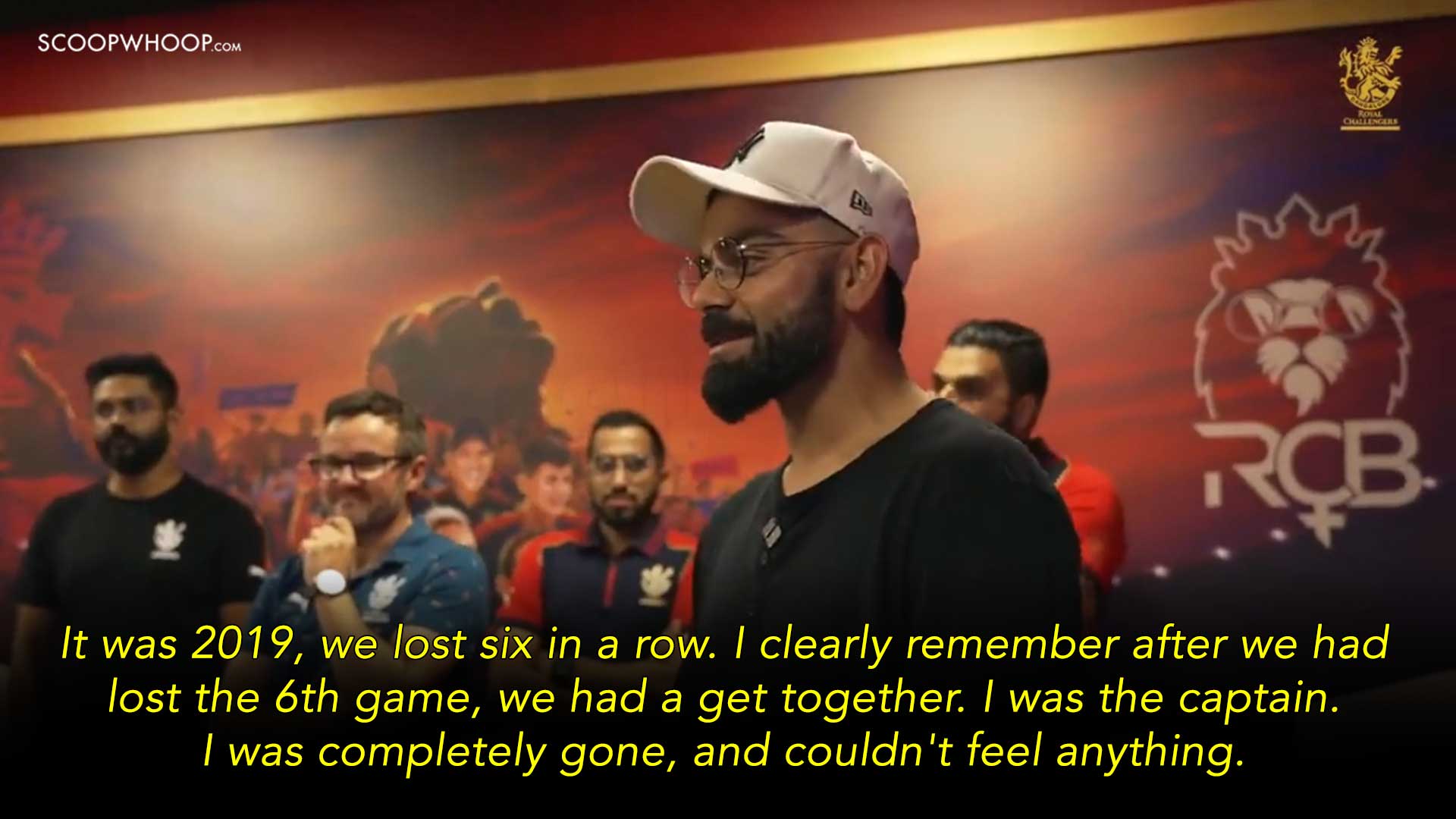 When he went to the post-match team get-together, he and AB de Villiers stood face to face. Kohli shared how they couldn't believe they had lost six matches in a row after having played 15 years of International cricket.
He then stressed upon hope and the importance of putting in effort rather than obsessing about results. "Are you willing to give absolutely everything you have in tonight's game?" he asked.
It's easy to lose oneself in the quest to achieve short-term goals, thereby losing the larger picture. Kohli further emphasised how the team has the chance to build a lot of character, to walk out with the head held high. Besides, it's just the first season.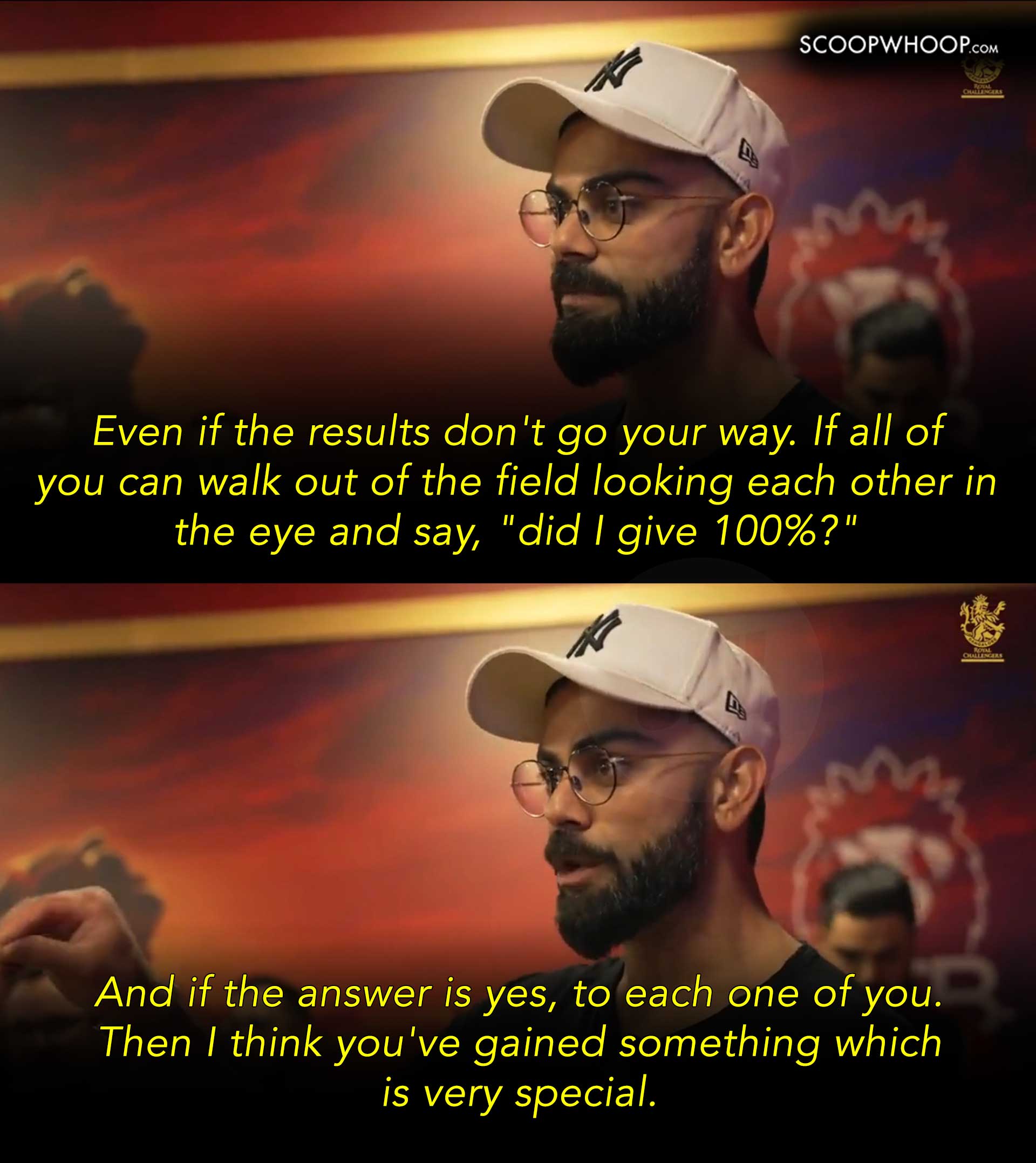 The WPL Table has Mumbai Indians in the top spot, followed by Delhi Capitals. Mathematical calculations suggest there's still a slim possibility that Smriti Mandhana-led RCB can take the third spot, even now.
Kohli concluded by saying he has needed constant reminders in his career. Referring to his personal experience, he says the challenge cricketers face is how not to complicate things and remember their love for the game. It's easy to get carried away in stressing over how people think of their game while deviating from actually playing it.
Twitter loves Kohli's pep-talk. Here's how people are reacting.
You can also watch the entire video here: