Game changer, icon, legend, national treasure, GOAT. There are a hundred adjectives I can use for Virat Kohli.
The Indian captain has elevated himself to a level where he is both – a part of history and the future – of the Indian cricket.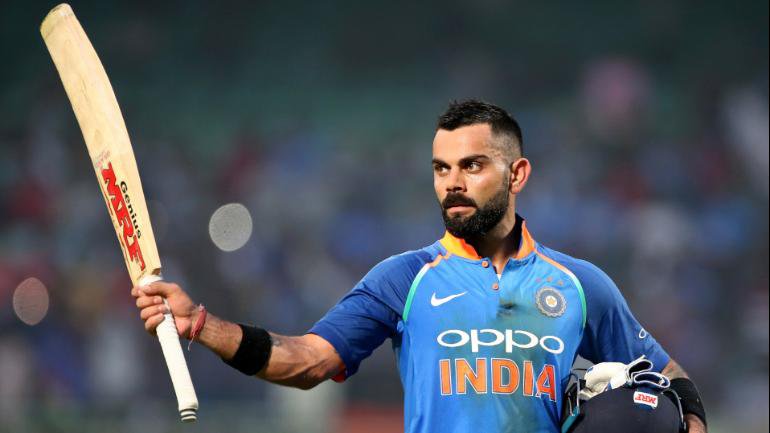 However, underneath it all, Virat is one of us and that is what makes him extra special. 
His cover drives might be the most beautiful ones we have ever seen but trust this guy to remind you that despite his legendary status, he is just like you and me. Here are some instances to prove the same: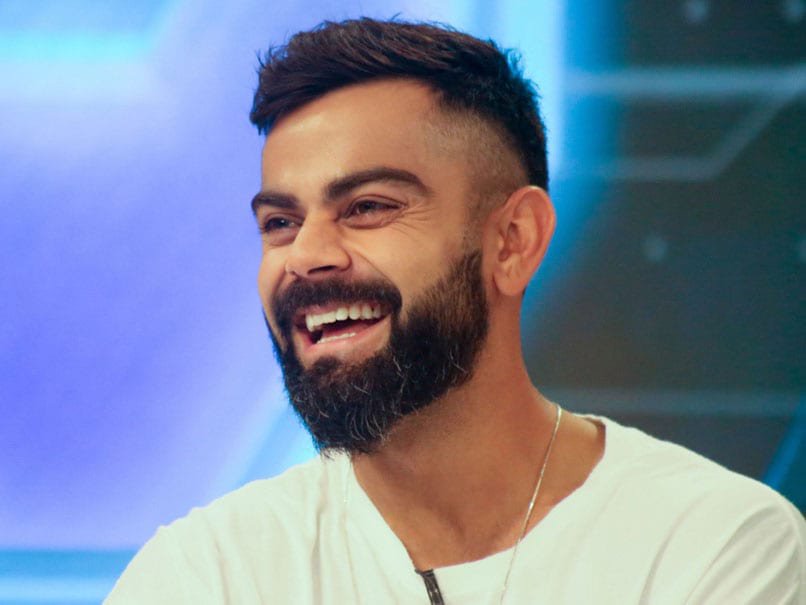 1. Virat is the captain of the national side and RCB, so the pressure on him is tremendous. But that doesn't mean he won't have fun. For instance, him breaking into this goofy dance sequence before an IPL game, which could have been so many people (read me) when our mood is good. 
2. Today, there are a thousand things he can get for free just because his name is a brand in itself. However, the middle-class boy in him is still alive. The boy who keeps using the shower gel until it really can't be used, is still slive.
He confessed the same to Sunil Chhetri during an Instagram live.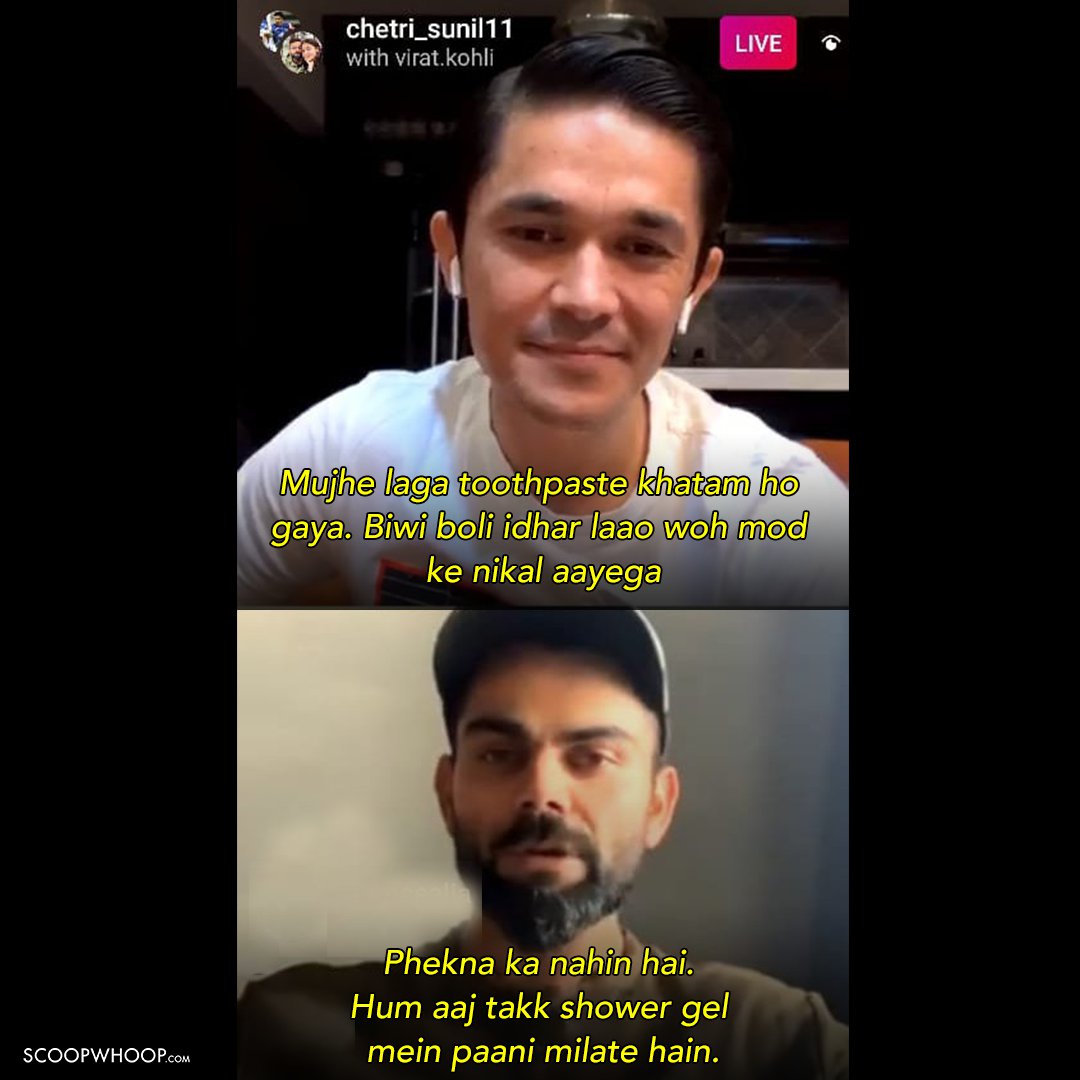 3. Like most of us, he has grown up watching shows on Doordarshan. His favourite being: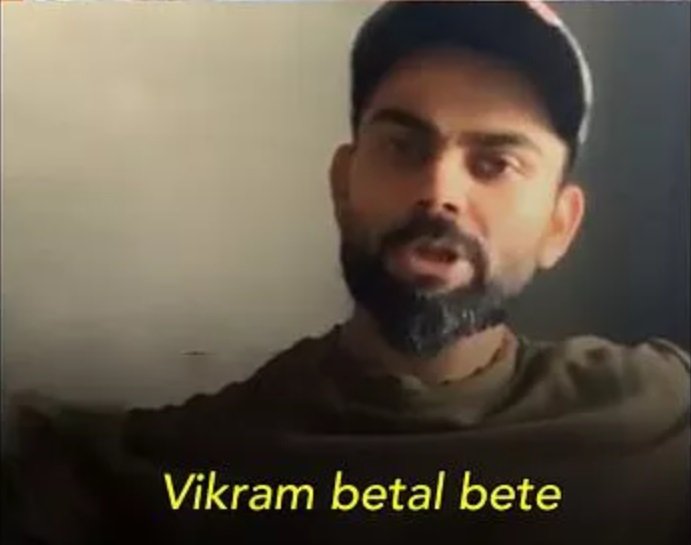 4. Cricket dictates everything he does, except how and how much he loves. Look at him asking Anushka whether she has eaten food while he was on the field. 
5. To say that Virat Kohli is rich, would be an understatement. He can afford the most expensive delicacy in the world, but when asked what would be the one thing he would like to eat on a cheat day, he spoke like a true desi.
Rajouri Garden mein Ram ke chole bhature. 110 per cent, wo bhi uski dukaan ke paas jaake. Ghar aate aate wo bhature nahin rehte, wo fature ho jaate hain. Taaze bhature jo aate hain, jin mein ungli maar do toh bhature neeche ho jaye…waise waale.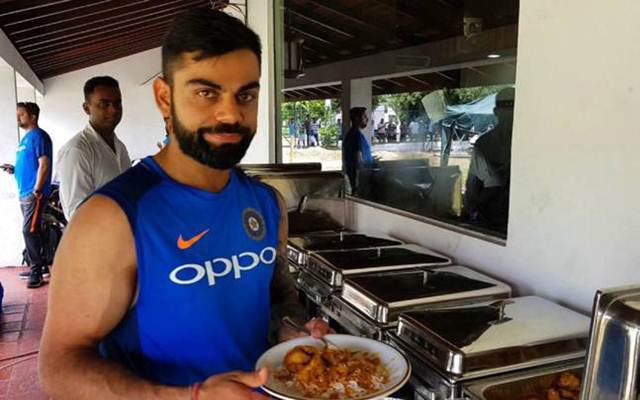 *I have never heard a more romantic description of bhature in my life and want one right now damn*
6. Virat makes hitting hundreds look like a cake walk and on his day, there is nothing the guy cannot do. But even the invincible has a weakness: Math.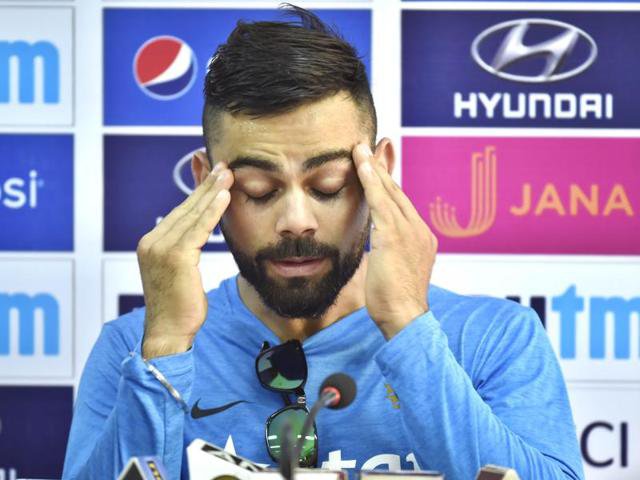 I am sure this is something a lot of us will relate to. In a show called In Depth with Graham Bensinger, he said that he scored 3/100 in Math once and he worked harder on the subject than he has ever worked on cricket.
I used to get 3, I was that good. I did not understand, why someone would even want to learn math. I just wanted to get through my 10th Grade exam, because they used to happen at a state level and after that you could chose if you wanted to continue with math or not. I'm telling you, have never worked that hard in cricket the way I did to pass in that exam.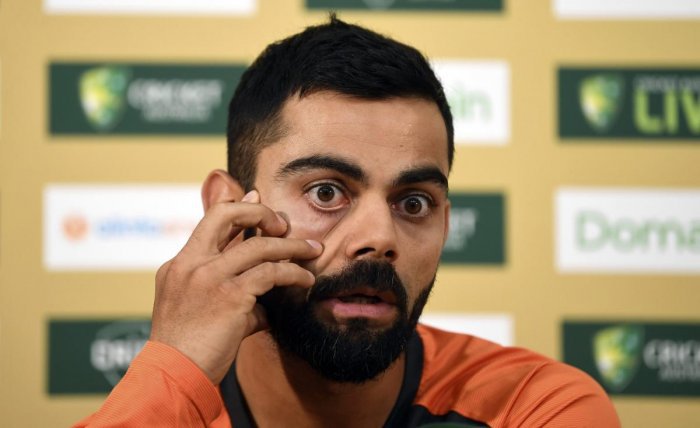 7. Virat loves bhangra and will take any opportunity to perform. 

I am serious, ANY opportunity. 
He will dance while fielding, he will dance during the breaks, he will dance just about anywhere, any time and that is easily one of his most adorable qualities.
8. When he is angry or excited, he expresses it like most of us do. You already know what I mean by that!
While it is not a very desirable or inspiring quality, most of us will agree we do the same when emotions get the better of us.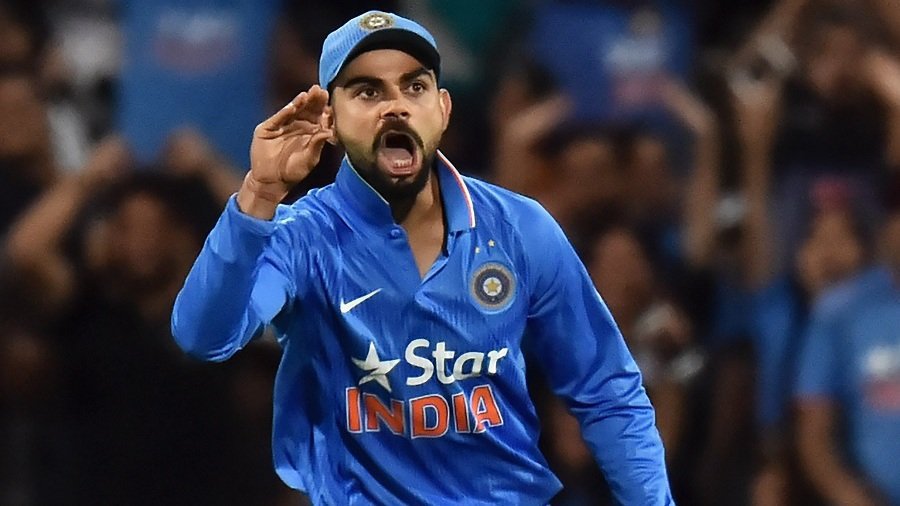 9. If you have heard Lamberghini 5 million times like me, I have a good news. You share your taste in music with Virat.
Discussing the kind of music that plays in the locker room, Virat once told BwC's Gaurav Kapur: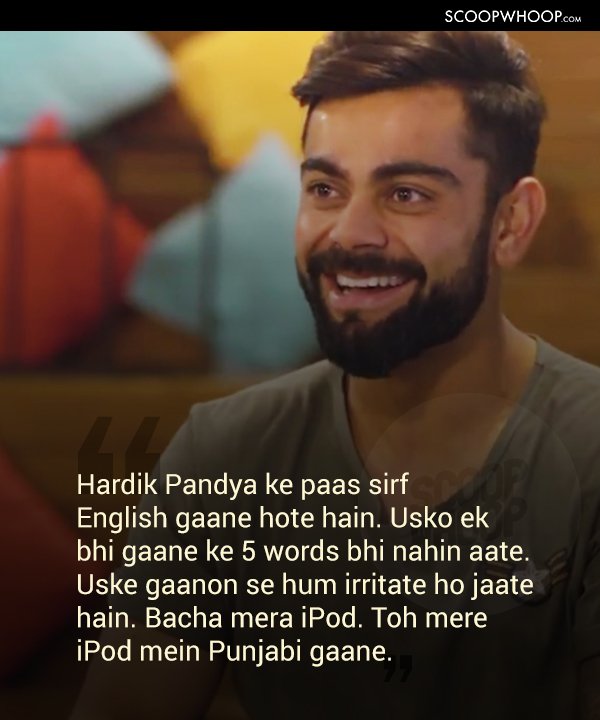 10. And even after achieving so much in life, he is the same with his friends. When asked about the free ticket situation and whether people nag him for free passes, Virat said: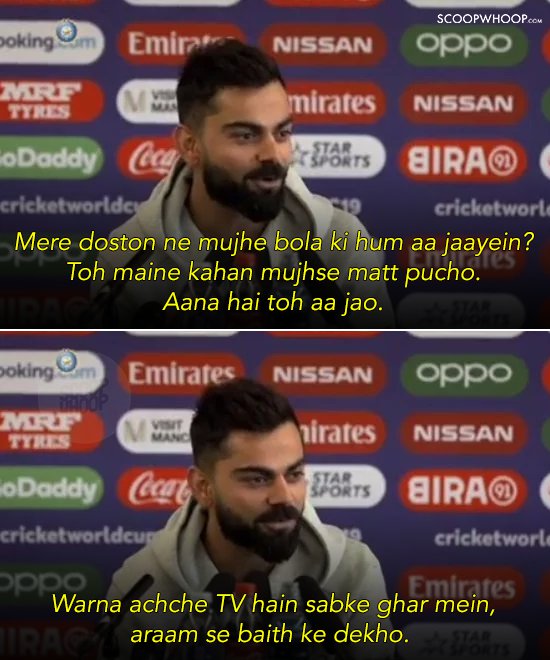 He said that once you start arranging for tickets, things get out of control very soon. So he tells everyone to watch the match while chilling at home.
Basically, Virat and I could have been best friends, woh toh chance nahin mila.