Indian skipper Virat Kohli , on Saturday, rejected all the reports suggesting rift between him and Team India head coach Anil Kumble.
Speaking on the eve of the much-awaited India-Pakistan match, Kohli said the news regarding the alleged difference is nothing but speculation. 
"There have been a lot of speculations and things being written by people without actually being part of the change room," said Kohli.
"Which is strange. There are no problems whatsoever. I don't know why people are creating issues. The team is totally focused on Champions Trophy. I honestly don't know about it and don't even want to know. In a major tournament, people like to find rumours," added the skipper.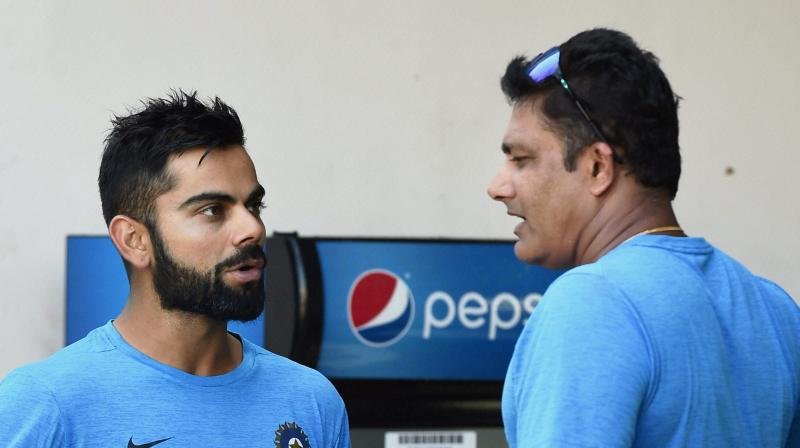 Kohli also urged people not to spread rumours and not pass judgement without being part of the team dressing room. 
"They are doing their job, trying to create a nice livelihood. We are focused on our livelihood which is on the field. Unless you are part of something, you should not sit at a distance and give judgements," Kohli said.
On the issue of BCCI asking fresh set of applications for head coach's position, Kohli said: "If something put in place as process I don't see why people are creating so many speculations, it's been followed last time as well."
It was earlier reported of their being a rift between Kumble and Kohli. The coach's tenure will end with the Champions Trophy.
Feature image: AFP