Virat Kohli is an ace cricketer and a dearly loved captain of team India. It is no surprise that he has millions of fans in the country and even around the world. 
But one fan has set himself a league apart from the others: he has a tattoo of Virat's face on his chest. That's not all – on his back, he has a tattoo of Virat's name and his jersey number, along with the highlights of his career, like the 2008 Under-19 World Cup win, 2013 Arjuna Award and 2017 Padma Shri.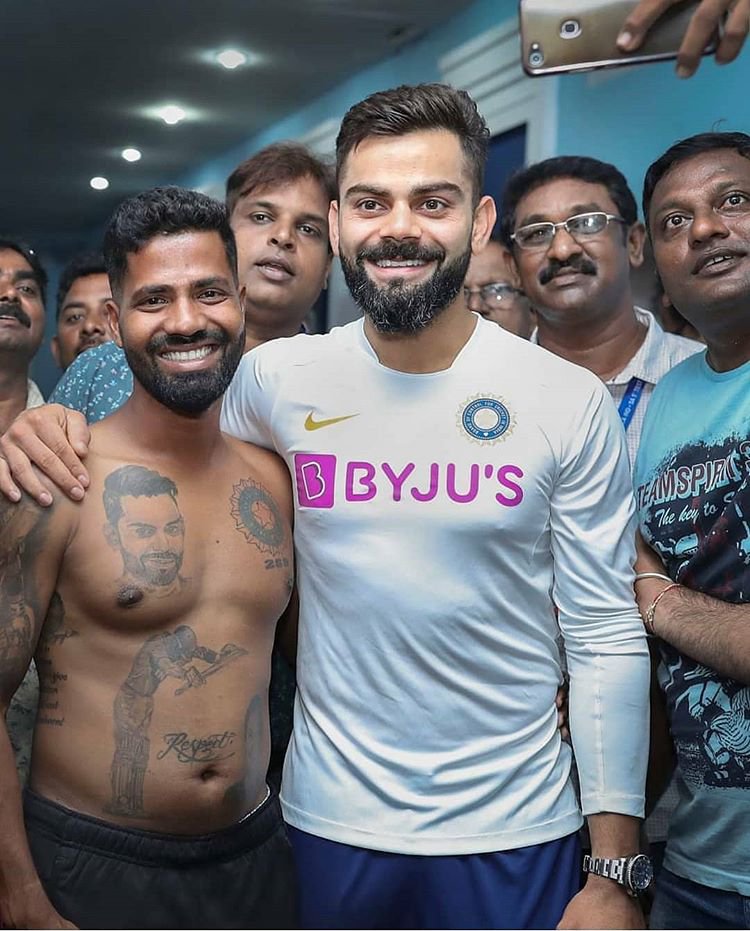 The fan, Pintu Behra who hails from Odisha has said he considers Virat to be his god, adding
People get tattoos as fashion or to show respect to god. Kohli is my god and this is my way of showing my love and respect for him and how he plays his cricket. Whatever he has achieved so far or done on the field that I liked, I got it inked.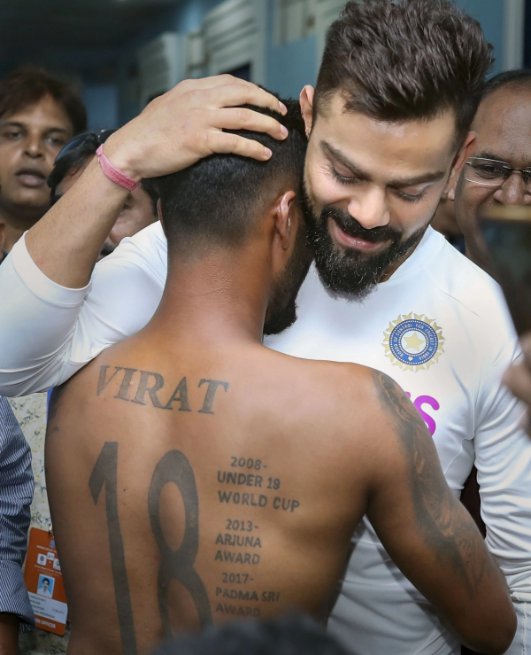 He has been getting these tattoos since 2016, and looks forward to adding another: one where Kohli holds the 2023 World Cup.