What is it about Virat Kohli that makes him so beautiful? There are plenty of good looking cricketers out there. But this isn't about his looks. His beauty is so fantastically widespread. 
You can see it in his eyes, glistening and impatient, waiting for the bowler to charge at him so he can smash the ball to the fence. You can see it in his shots, the way all his cover drives look exactly the same because there is no need to improve perfection. 
He has the ability to read the ball better and faster than most batsmen in the world. He may be a smart looking man in his Instagram posts. But ask cricket fans and they'll say Kohli looks most beautiful with a helmet and pads on, gloves and bat in hand, arms flaunting muscles and sweat dripping from his brow.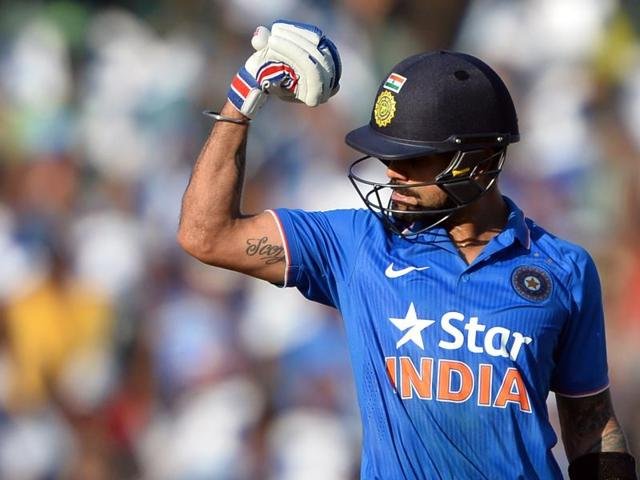 Batting second, he breaks records and creates landmarks. Virat Kohli is the perfect chaser. So much so, that he even turns the camera into one. But apart from the fact that he wins matches, what makes him the perfect celebrity?
He's doing something right. Something that others can't fathom. Let's not attribute it to his athletic prowess alone or the fact that he has six-pack abs.
When Virat Kohli came into the side, he was diagnosed by the media and the public with 'attitude issues'. A disease that apparently was meant to kill his career. Arrogant, they called him. Few years down the line, he's the captain of a country that eats, sleeps and breathes cricket. 
And now he does things that everyone loves to watch.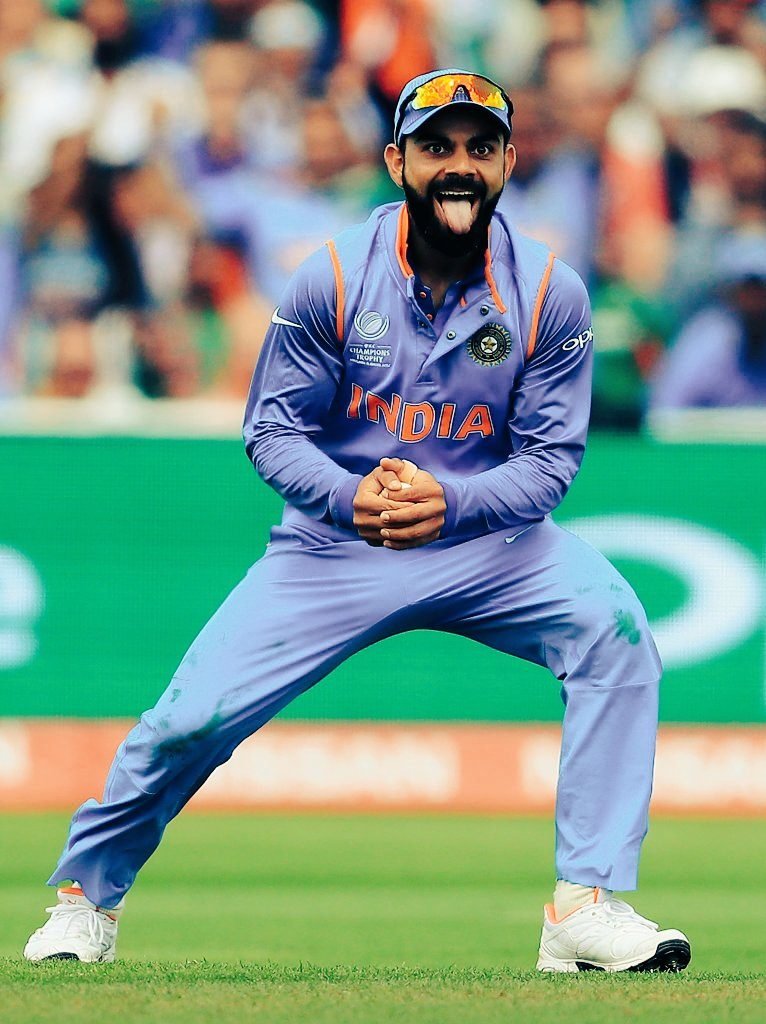 When the mic is in front of him, he knows just what to say. Remember when they interviewed him after the 2011 World Cup win? He said, "Sachin Tendulkar has carried the burden of the nation for 21 years. It is time we carried him on our shoulders."
Goosebumps then and there. And the moment has been immortalized. The fact that his brain works faster than most isn't limited just to batting. It works everywhere. It's natural to him.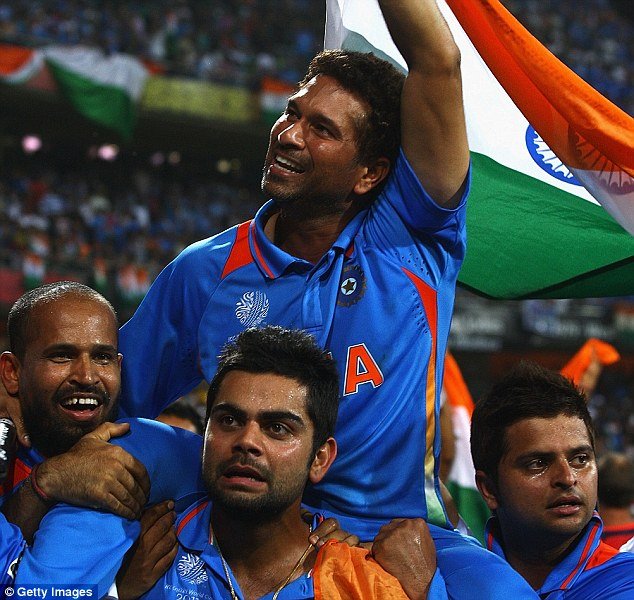 When India Kohli had beaten Pakistan in the 2016 World T20 with an amazing run chase, he bowed down to his idol sitting in the stands. The cameras clicked. That was the most emotional and iconic moment of the year. Tell me that wasn't perfect!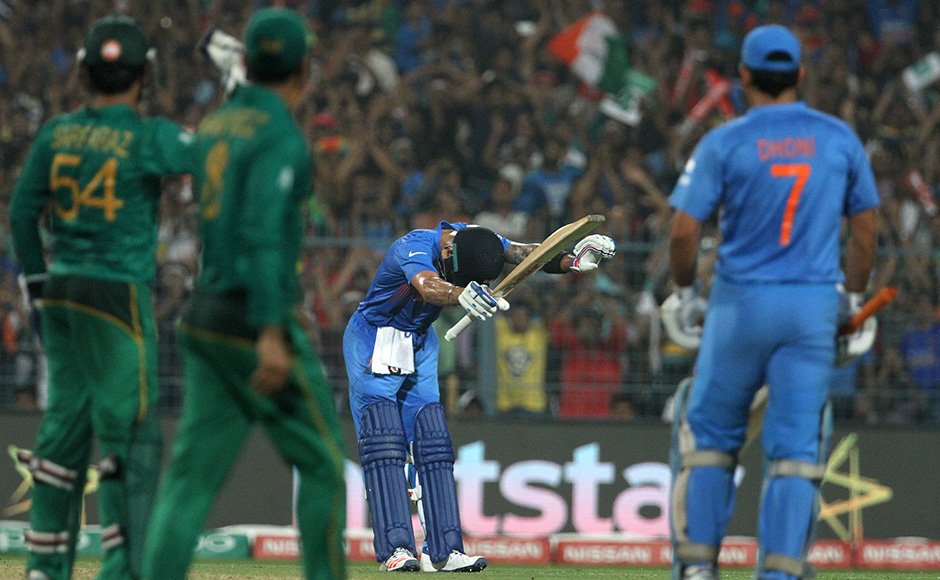 He waits for it… the grand stage. Anushka Sharma was subjected to criticism and cited as the reason for his failure in a series in England in 2014. Later that year, Kohli scored a century in Melbourne against Australia and blew kisses to her. The critics had nothing to say. And the fans were in 'awww' of him. 
His celebrations have always been very passionate. When he scores a century, he does this thing where he raises his helmet in one hand and his bat in the other. Many players do something similar. But when he does it, spreadeagled, it looks majestic. 
Like he's on a stage and the spotlight is on him. It culminates in images that are worthy of replacing your desktop wallpapers.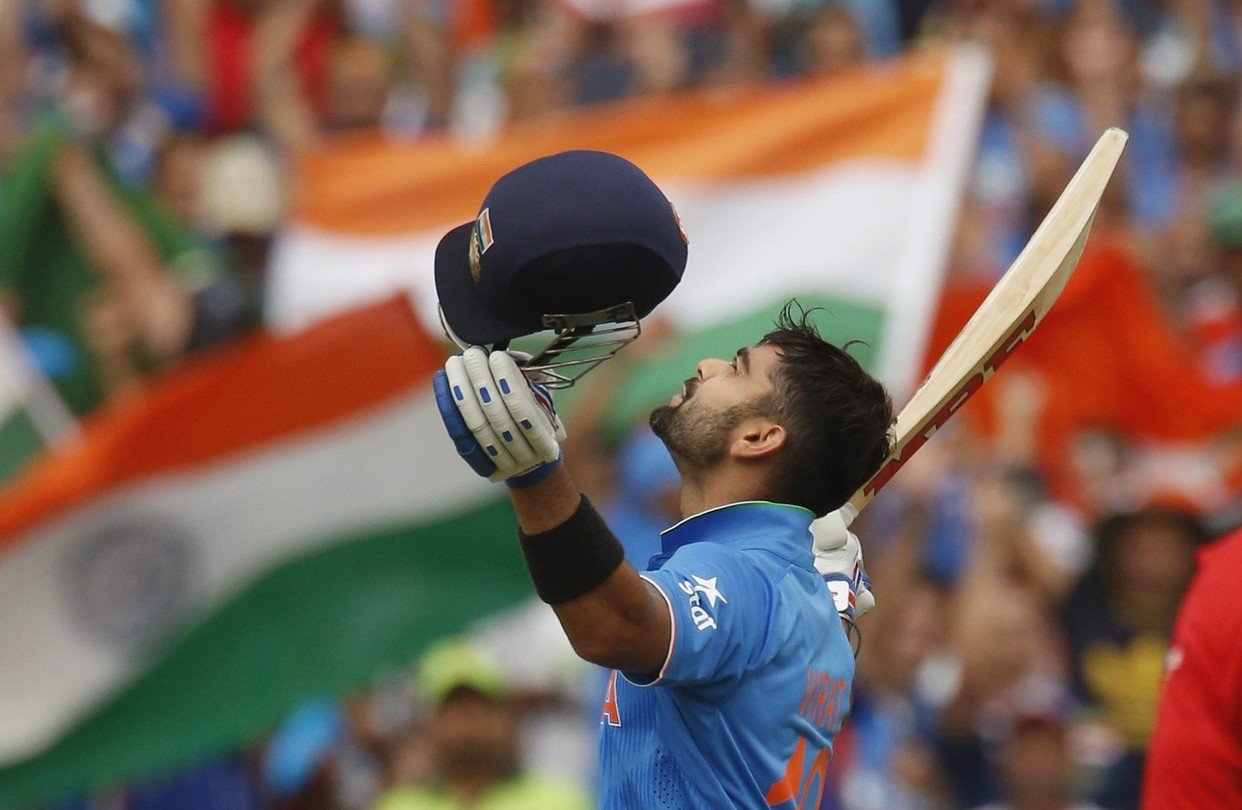 All of it goes on beyond the game too. Like when he adopts dogs in a shelter or simply plays with a furry friend during training. And he feeds them too. Only stuff like that can provoke photographers to click him while he's not playing a match.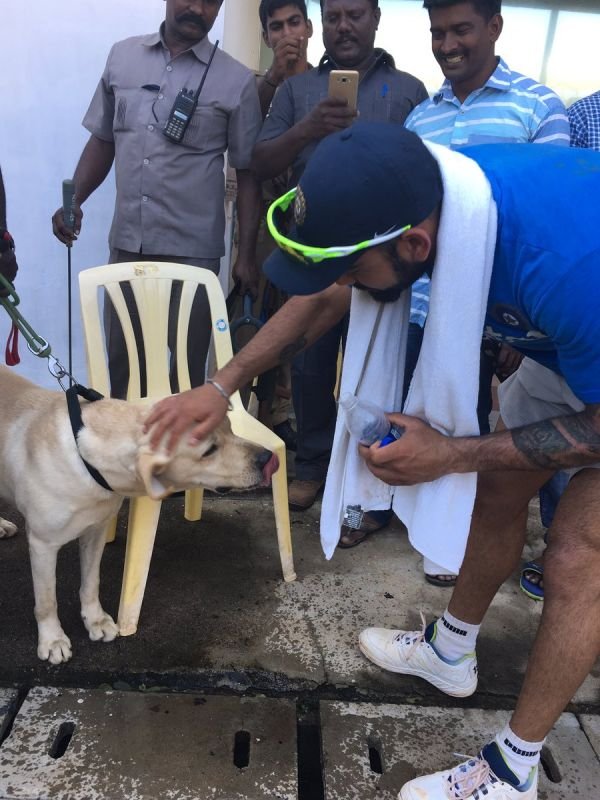 There are few people as active as Virat is on the field. His inhuman fitness makes him even more attractive for the camera. He is forever emoting. You can read an entire game by just looking at his expressions. And somehow, it never looks like he overdoes it. He does it just the right amount.
Something that's reflected in all his tattoos, his hairstyle and his beard. All of it fits so well. Sports has a way of producing some weird fashionistas. But Kohli has developed into the ultimate style icon by keeping it simple.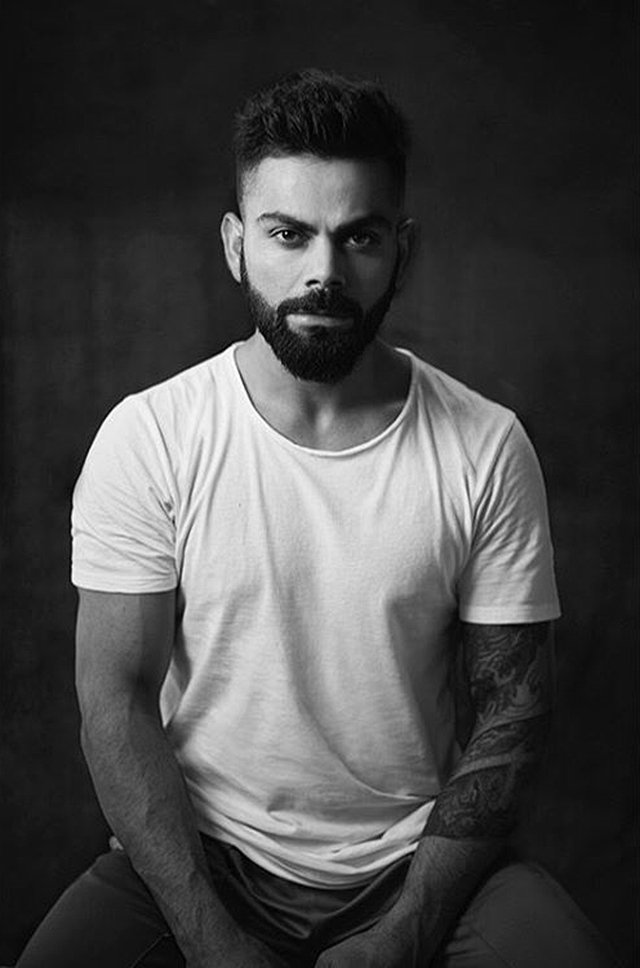 He's a hero and therefore, responsible. For wins and losses. Always standing up for his men, ready to take the blame and share the glory. Regardless of the result, he will be humble and gracious. But you dare not take him on. Our gutsy captain never backs down and thrives on challenges. That's what makes him, him. And the perfect shutter victim.
His every move is dissected, every celebration captured and every emotion photographed. He comes out with his collar up and injuries bandaged, ready to fight, leading his men into battle. It has never been just a game for him. 
The ready-to-die attitude is what makes him so different. He dives like he wants to fly and shouts like he wants to roar. An athlete who is always in, and comfortable with, the spotlight.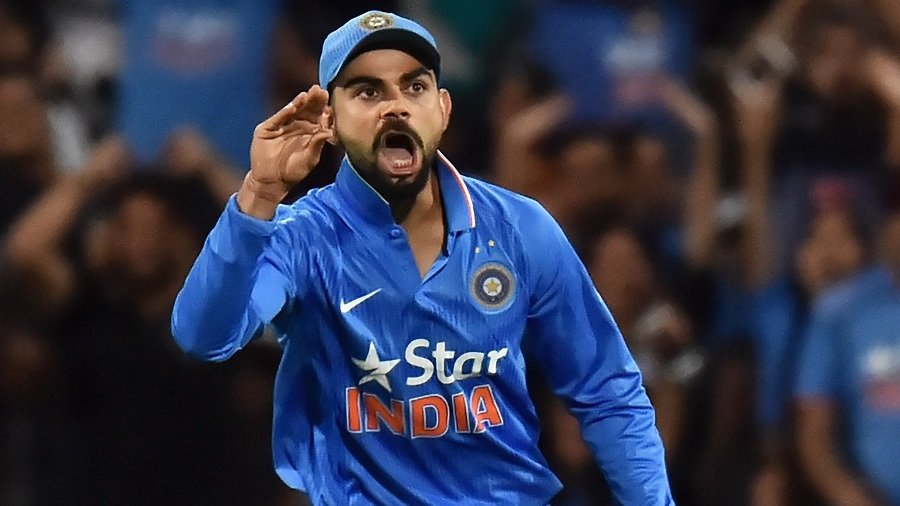 Kohli is an experience of a different variety. There is an emotion behind every run he scores. From the singles he converts into twos to the unstoppable drives that pierce the field. So why won't the camera capture him? He is beautiful. And like the meaning of his name – majestic.
Cricket has many good players, but few great athletes. It has many great batsmen, but few match-winners. It has many stars, but few superstars. It has many men, but only one Virat Kohli. 
Because when he's in full flow, it's him and 21 other men. And the camera always moves to the man with the crown, the King.