Indian captain Virat Kohli, one of the most destructive batsmen in the world, turned 31 today. He marked the occasion by remembering his journey so far, through a post shared on his Instagram. 
Virat, who believes in walking the talk, wrote about a majority of influences in his life and how he kept his mind on his target throughout the years.
Leading India to a historic series win at home against South Africa, Kohli is on a break from the ongoing T20 series against Bangladesh. 
Prioritizing the need to have a focused mind, Kohli started by wishing himself and addressed himself as Chiku.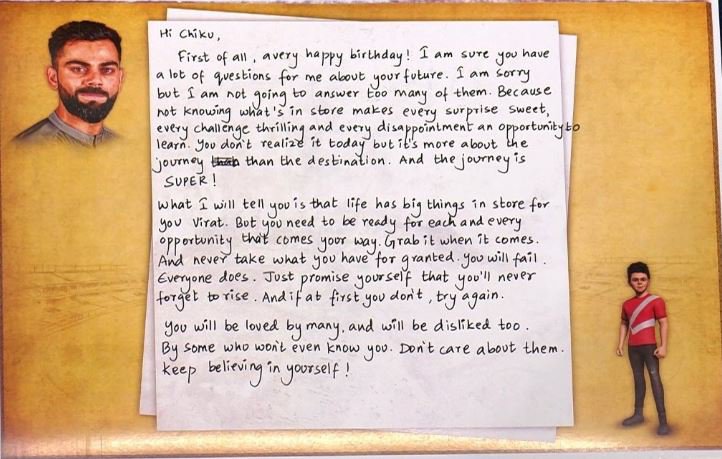 He further stated that one has to be ready for each and every opportunity and not take anything for granted as it will not work. 
He further goes on to say: 
You will fail. Everyone does. Just promise yourself that you'll never forget to rise. And if at first you don't, try again.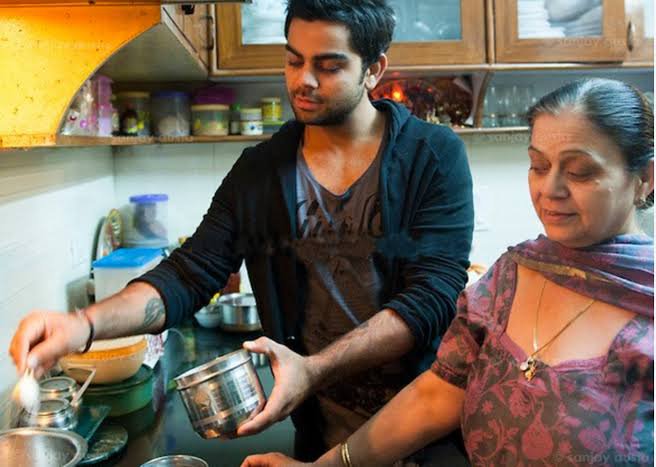 Underlining the importance of having a loving family and touching on the idea of missing his dad, Virat continued: 
I know you're thinking about those shoes dad did not gift you today. They mean nothing when compared to the hug he gave you this morning or the joke he cracked about your height. Cherish this. Tell dad you love him. A lot. Tell him today. Tell him tomorrow. Tell him more often.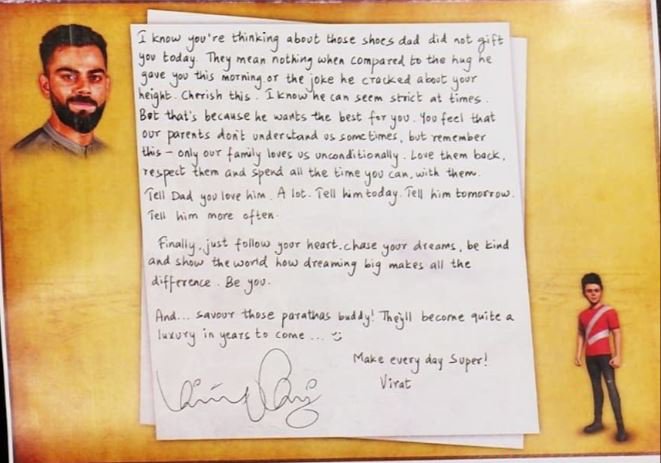 Towards the end, Kohli returns to the basics and reminds the world about following one's own heart. He writes: 
Finally, just follow your heart, chase your dreams, be kind and show the world how dreaming big makes a difference. Be you. And….. savour those parathas buddy! They'll become quite a luxury in the years to come.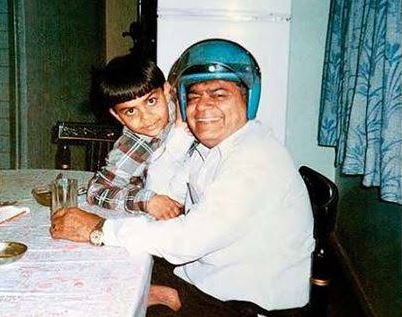 Through his note, Kohli reflected a lot on what went into the making of a champion, an icon who can motivate millions through his mere words. 
Thank you Captain! A Happy Birthday.