What's better than watching a cricket legend talk about the sport? 
Him talking about the sport with another cricket legend.
So, when Virat Kohli sat down to interview Vivian Richrads, it was the best of both worlds. 
For the uninitiated, Team India is playing West Indies at their home ground and has already won both ODI and T20 series. 
As the team prepares itself for the first Test match today, the captain took out some time to interview former Windies icon. 
Virat started the interview with the famous 'Vivian aggression' and this is what he said in response.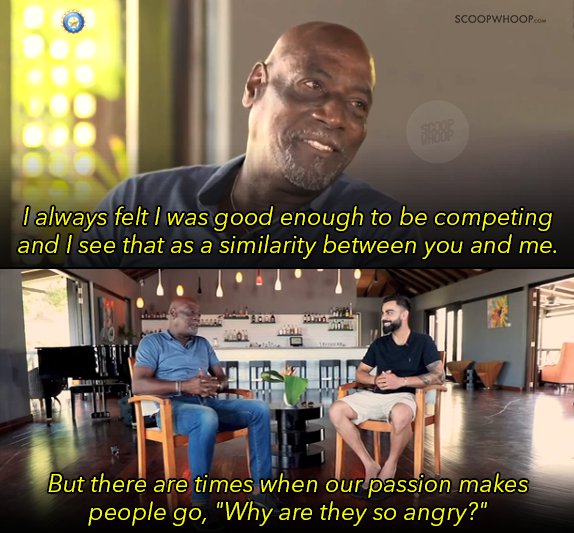 And then he asked him why he never wore helmets.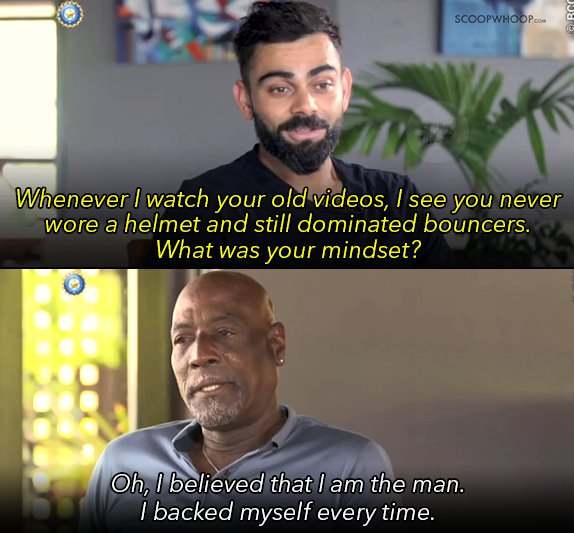 Vivian elaborated more on the helmet bit, saying he preferred nothing more than his Windies cap.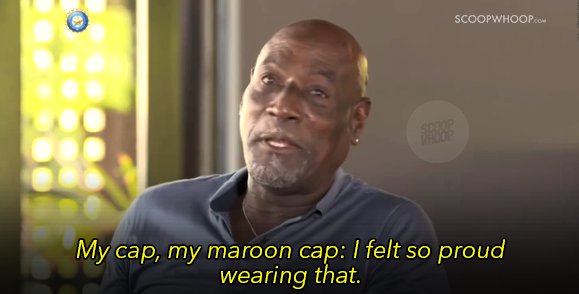 One of the most destructive batsmen of his era, Sir Vivian Richards played 121 Test matches and 187 One Day Internationals, scoring 8,540 and 6,721 runs in the two formats, respectively. 
As for Virat Kohli who is at the prime of his career, the figures stand at 6613 runs in 77 Test matches and 11,520 runs in 239 ODIs. The numbers clearly favour the Indian captain but we have to keep in mind the competitiveness and professionalism in the sport now.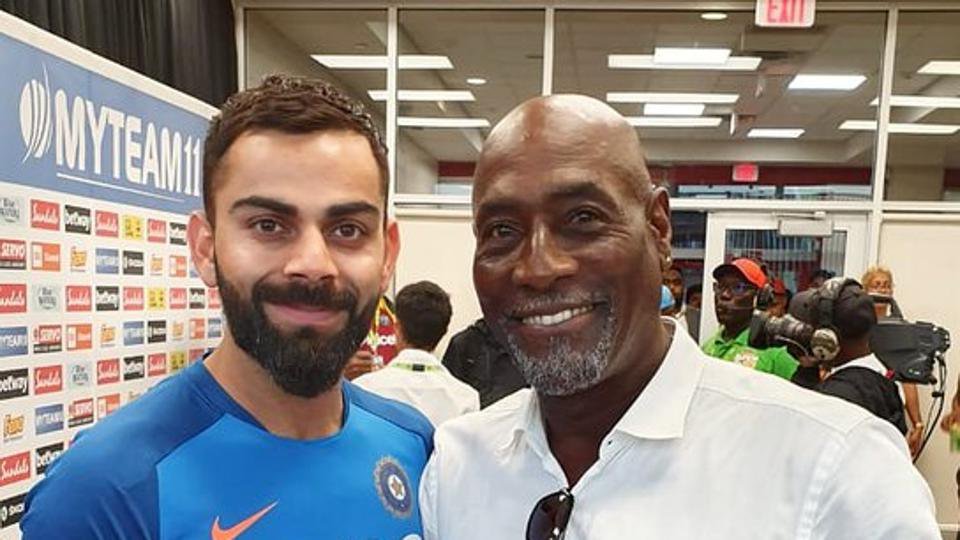 In the current series between the two countries, Team India has dominated the hosts for most part and will look to continue the winning streak further with the 2-Test series.
For India, players like Navdeep Saini and Deepak Chahar rose to the occasion and got us victory as some of senior cricketers were asked to rest for at least one of the formats. 
This includes the likes of MS Dhoni, who chose to opt out of the series for a training session with the Indian Army.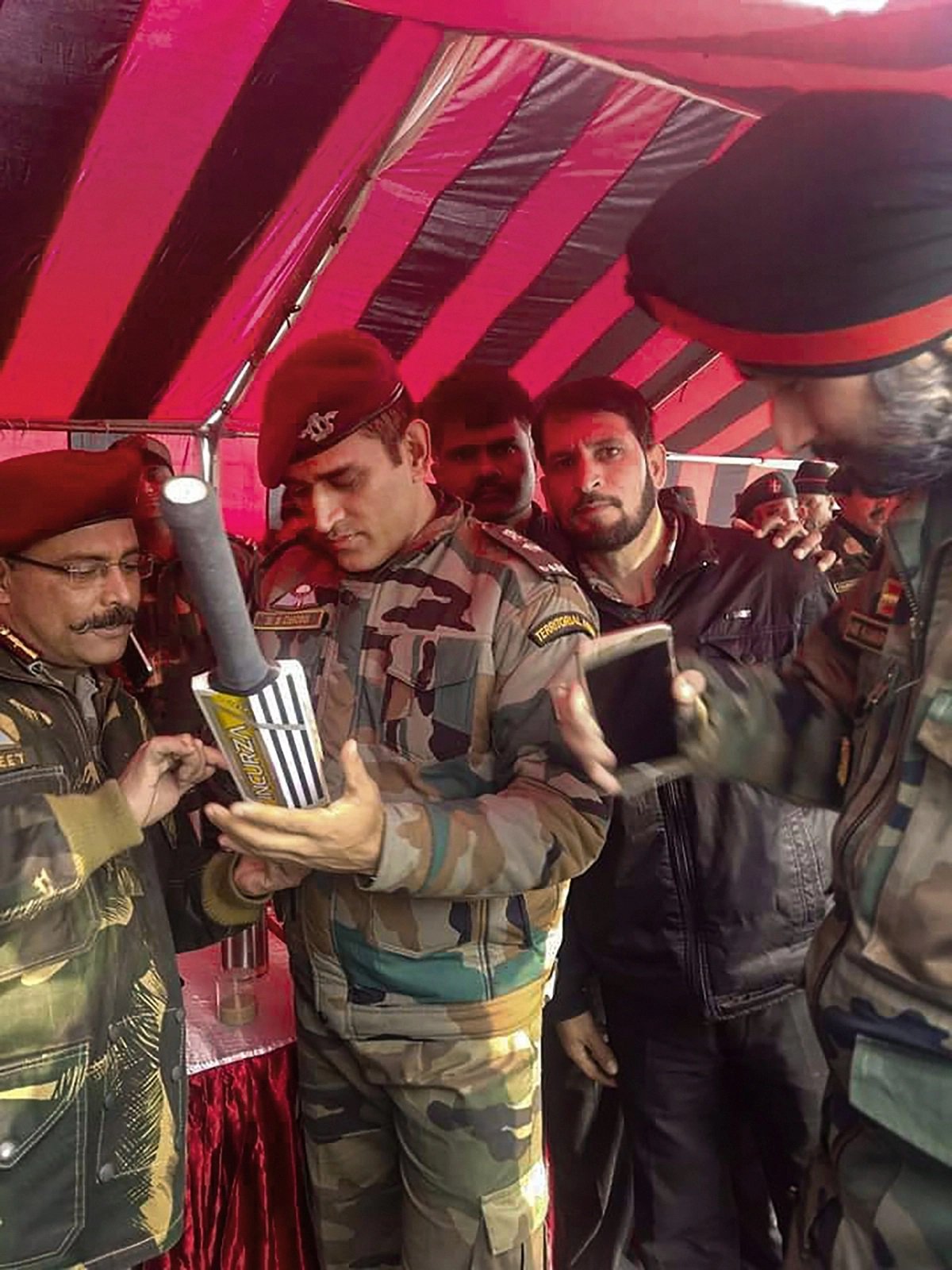 We will see how the Test series unfolds but for now, you can watch the complete interview here.
Stay updated on all sports related news at ScoopWhoop.com.