Just when you were trying to move on from cricket (after a long WC) and your sleeping patterns were just returning to normal, India's biggest home-bred sporting festival, the IPL, is back with its 8th edition. And you know it's not just cricket when we talk IPL. The rich spoilt kid of BCCI, the Indian Premier League, just gets bigger and better each year with all its glamour, parties, controversies and the ever increasing list of celebrity WAGS!
Here is a complete list of glamour heading your way as all routes head to Indian stadiums in a week's time:
1. Anushka Sharma- Dating Virat Kohli
She has traveled the world to cheer her cricketer boyfriend Virat Kohli and has been an IPL regular in previous seasons as well. However, now the ball lies in Kohli's court to perform well and save his beautiful actress girlfriend from some undeserved backlash!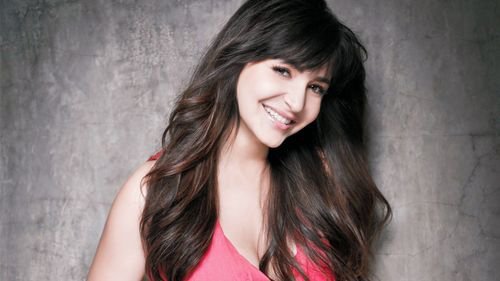 2. Sakshi Dhoni- MS Dhoni's wife
Talking of IPL and not mentioning Sakshi Dhoni, the first lady of Indian cricket, is just impossible. She has been the most consistent among the WAGs making it to the matches. However, things could be different this time as she just had a baby girl, Ziva.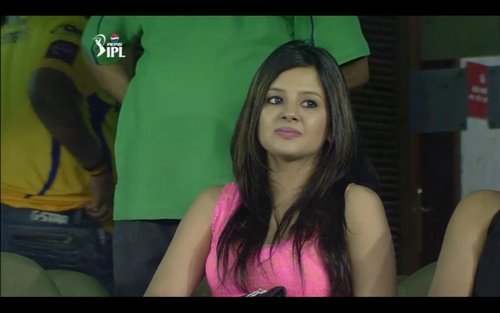 3. Jessica Taylor- Kevin Pietersen's wife
Also fondly known as the Posh Spice of cricket, English cricketer Kevin Pietersen's wife has been a pop star in the past. The gorgeous Mrs Pietersen might not be a singer anymore, but she looks every bit a glam doll even today. Wait till Pietersen joins in the latter half of the tournament and brings along the visual treat for Indian fans!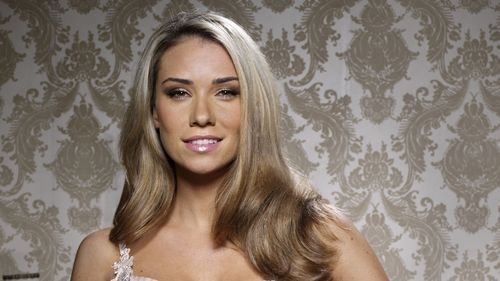 4. Ayesha Mukherjee- Shikhar Dhawan's wife
The gorgeous Ayesha Mukherjee has not been a regular in the stadiums, precisely why we want her to attend more matches. She has a perfect blend of 'firang-meets-desi' style which makes heads turn wherever she goes. With Dhawan too in the form of his life, we hope Ayesha makes it to most of her hubby's matches and gives another reason for spectators to watch cricket!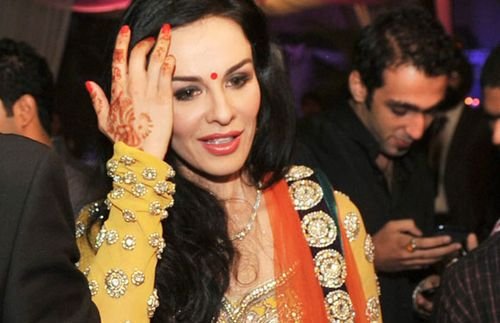 5. Arthi Venkatesh- Srikkanth Anirudha's wife
Arthi is a Chennai-based professional model and easily one of the best looking WAGS in the IPL. Seen supporting her hubby Srikkanth Anirudha in quite a few matches, organizers would want her to increase her attendance and hook more fans to the tournament!
6. Jessica Bratich- Mitchell Johnson's wife
This celebrity wife can set your TV screens on fire as much as the husband sets the cricket pitches on fire. Australian pacer Mitchell Johnson's wife is not spotted much at the IPL, however, considering the extended cricket season which will keep Johnson busy, chances of Jessica accompanying him can't be ruled out.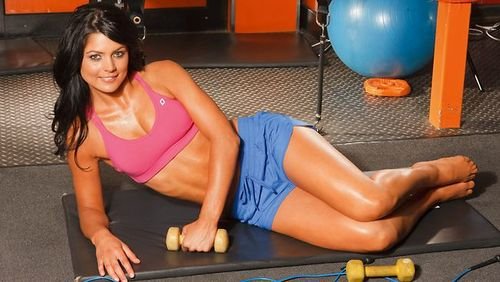 7. Mayanti Langer- Stuart Binny's wife
Mayangti Langer is one person who is contractually bound to accompany her husband to IPL matches! In fact, the Star Sports anchor has to be present on the ground even when her hubby Stuart Binny is not playing. And the viewers are not complaining. Langer is smart, gorgeous and spontaneous, no wonder the camera is busy flirting with her whenever the action on the field goes off!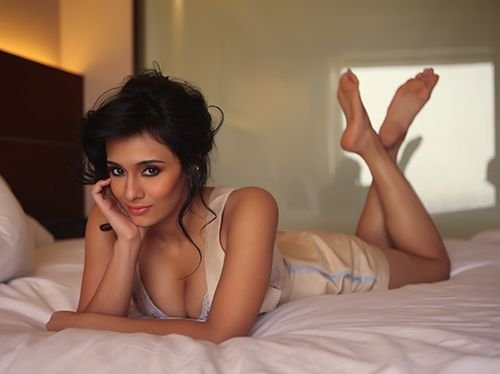 8. Imari Visser- Faf Du Plesis' wife
Imari, a former marketing executive, left her job after marrying Faf Du Plessis. However, she still can put professional models to shame when it comes to her overall personality. The gorgeous Imari nowadays makes it a point to travel the world with her cricketer husband and has been spotted quite a few times sporting CSK colors in the IPL as well.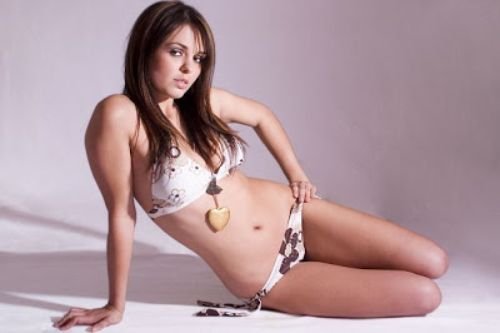 9. Lee Furlong- Shane Watson's wife
Lee Furlong is a TV presenter for Fox, an Australian channel, and is married to the Australian hunk Shane Watson. Due to the nature of her highly demanding job, the stunning TV presenter hasn't been able to attend many IPL games but we wish she makes it to the stands this time and gives Indian fans more reasons to cheer about.
10. Umme Ahmed Shishir- Shakib Al Hasan's wife
Lovely Umme Ahmed Shishir, wife of the star all-rounder Shakib Al Hasan, is a favourite of the masses back in Bangladesh. A software engineer by profession, the gorgeous damsel who was brought up in USA, can turn quite a few heads with her simplicity and innocence.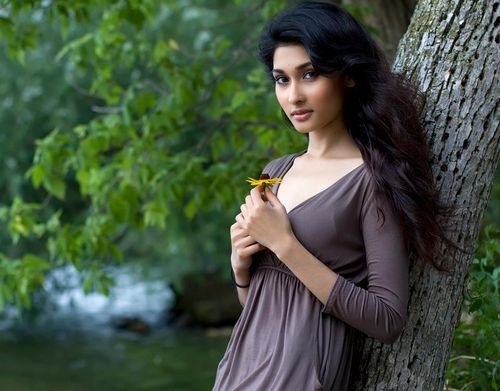 11. Jeanne Kietzmann- Dale Steyn's wife
No other celebrity girlfriend or wife can light up the screen as well as Dale Steyn's better half can. Jeanne Kietzmann is a well known actress and model back in South Africa, no wonder she can keep you hooked to your TV screen for hours with her smouldering good looks and charming personality.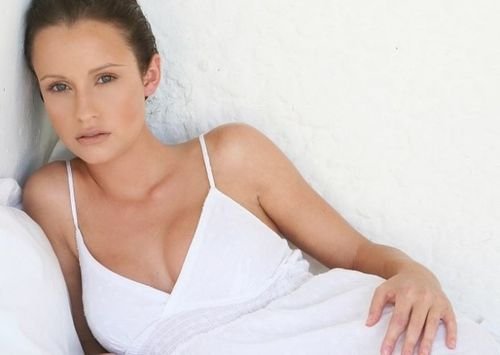 12. Radhika Rahane- Ajinkya Rahane's wife
Ajinkya already has a concentration of a zen master so Radhika's presence would make Ajinkya relax a little in the intense T20 format. Add to it, her stylish looks and Mrs Rahane would make the WAG battle a bit more intense!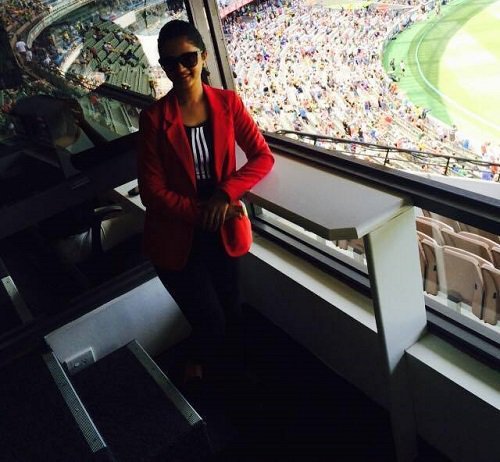 13. Kyly Boldy- Michael Clarke's wife
Michael Clarke and his smouldering hot wife of 2 years still look like a couple madly in love. Boldy, a model by profession, never shies away from publicly showering love on her hubby after the matches. The stylish socialite is also expected to set the IPL party circuit alight with her immaculate fashion sense.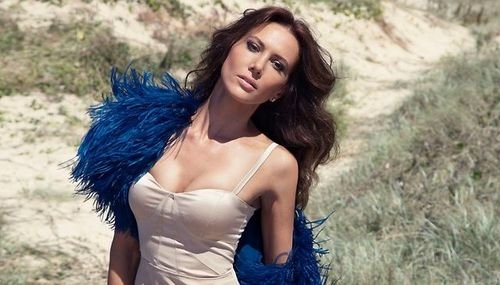 14. Roz Kelly- Morne Morkel's wife
You wouldn't expect a gorgeous Channel 9 sports reporter to walk out on her career just when she was at the top of her game. But Roz Kelly did just that after marrying South African speedster Morne Morkel. Currently leading a WAG life, Indian fans would want her to be back in the IPL but as a part of the WAGs gang now!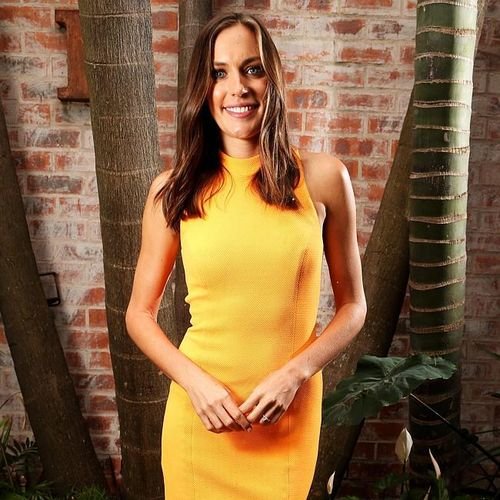 15. Candice Falzon- David Warner's wife
Candice was seen bonding with other Australian cricketer WAGs throughout WC 2015. As the action shifts to the Indian subcontinent, we hope this Australian surfer and life saver turns on the heat in India too!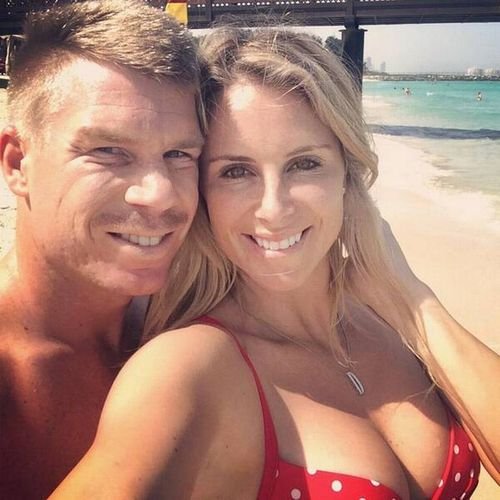 16. Sue Erasmus- JP Duminy's wife
A model by profession, Sue Erasmus is one of the favorite WAGs of media because of her openness to the media. We hope Mrs Duminy comes all the way to India and gives Indian media more than just cricket to write about!