Rio De Janeiro opened the Paralympic Games on Wednesday with samba, parading wheelchairs, giant balloons and some typical Brazilian fanfare at the famed Maracana stadium.
The joyous rhythms of samba singers set the atmosphere in front of a packed stadium, followed by a giant projection of Brazil's Paralympic swimmer Daniel Dias, and a carnivalesque reproduction of a Rio beach scene.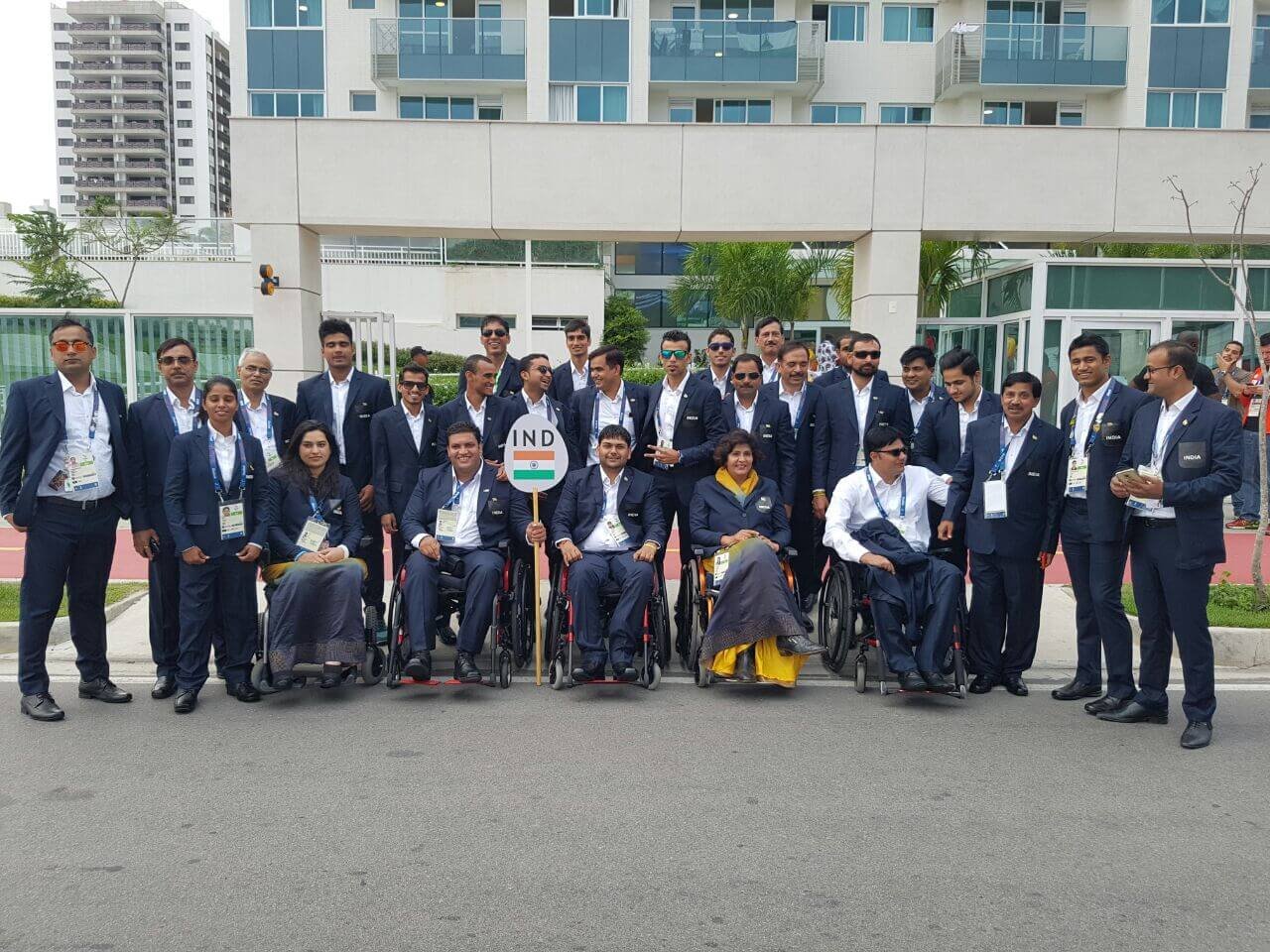 And as the countries walked past one after the other, India were led out by Devendra Jhajharia, who won gold at the 2004 Athens, Paralympics. Just like the Olympics, India were led out by a previous gold-medal winner at the Paralympics as well!
The rest of the 19-member contingent, including Karamjyoti Dalal, Amit Saroha, walked behind Devendra, soaking in the atmosphere.
Watch the grand Paralympics Opening Ceremony here:
Blind, missing limbs or partially paralyzed, the world's toughest and most competitive disabled were parading ahead of 11 days of contests. For Rio, the Paralympics, coming right after a vibrant but sometimes tricky Olympics, are one more challenge in a period of deep recession and political instability.
But all those worries were set aside for the sporting extravaganza.
"These are going to be the people's Games. You can't come to a more passionate people for sport," International Paralympic Committee President Philip Craven said.
Noting that 4,342 athletes from 159 countries plus members of the international refugee team were taking part, he said: "All I saw were happy athletes in the Village."
Craven said the Paralympics, which will be broadcast in 154 countries, had the power to change the way people around the world think about the disabled.
"That's where transformation happens," he said.
However, controversy hung over the opening ceremony after confirmation that International Olympic Committee President Thomas Bach was not attending. This was the first absence of an IOC chief since the 1984 Summer Games.
Bach is due at a mourning ceremony in Berlin for the late West German president Walter Scheel.
With AFP inputs