Chris Gayle does everything with grace and flamboyance, whether it's hitting bowlers for huge sixes or donning his dancing-suit and shaking it to 'Champyaaan'. A fun character both on and off the field, he always finds himself in the thick of things!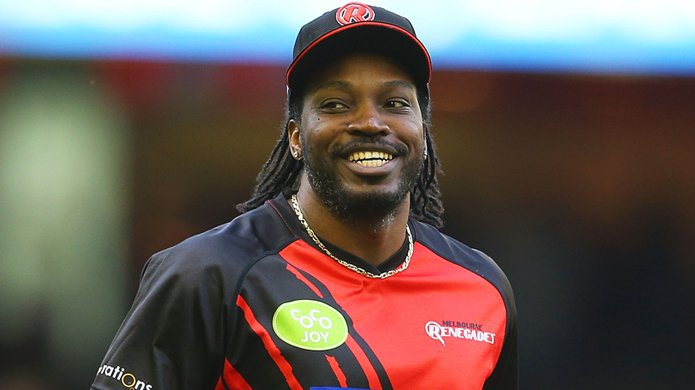 After Royal Challengers Bangalore's victory over Gujarat Lions that ensured their berth for the IPL finals, Mandeep Singh and Chris Gayle took to the dance floor at a team party. Chris being his usual fun self, followed Mandeep's bhangra moves as they danced to popular Punjabi numbers.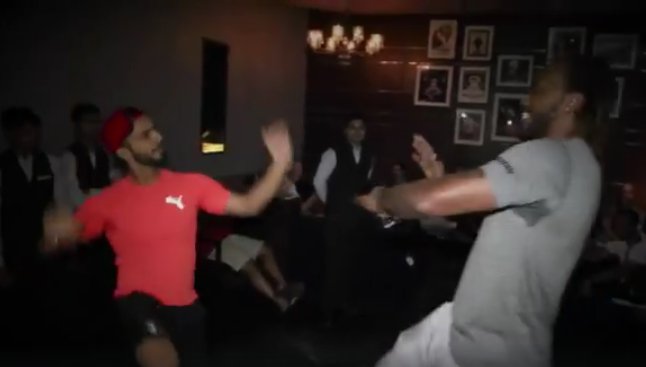 Skipper Virat Kohli couldn't resist the urge to shake a leg and he soon joined the duo!
If Gayle's storming up the dance floor, Kohli can't be far behind. Remember the 'Twist and Shout' dance of theirs with Shane Watson playing the guitar?
What ensued was a crazy dance sequence amidst cheers and hoots from the rest of the RCB camp.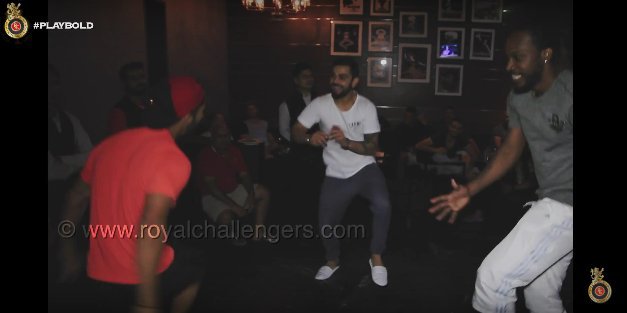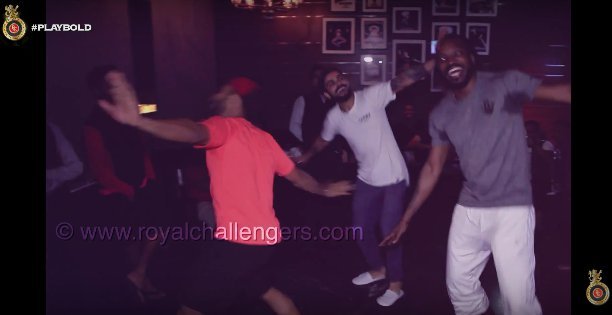 Here's the video of the boys having fun, that Mandeep shared on his Facebook page:
After all, Punjabiyan di battery charge rendi hain!