Arsene Wenger faces renewed calls to resign after Arsenal's miserable season spiralled out of control with furious fans turning on his flops during their humiliating 3-0 defeat at Crystal Palace.
Wenger's side hit a new low on a chastening evening in south London as struggling Palace condemned the shambolic Gunners to their heaviest Premier League defeat of the season.
Wenger's side have lost four successive away league games for the first time in his 21-year reign as manager.
Goals from Andros Townsend, Yohan Cabaye and Luka Milivojevic gave Palace their first home win over Arsenal since 1979 and left Wenger in turmoil after his team's fifth defeat in their last eight league games.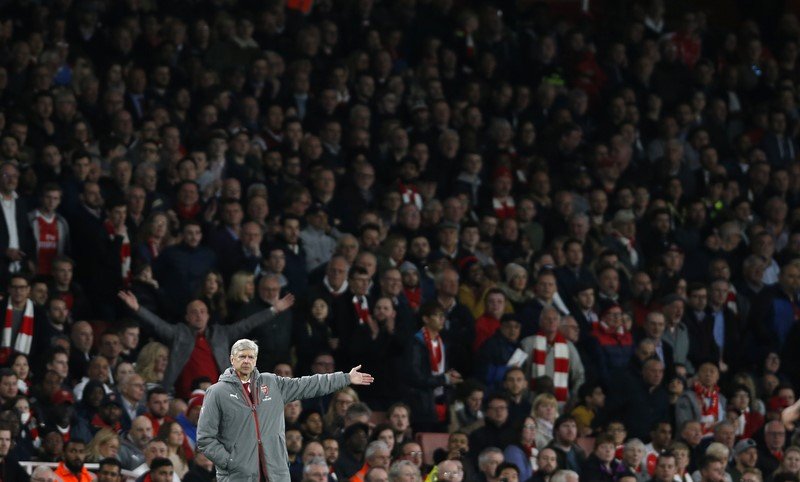 With many Arsenal supporters again demanding Wenger resign, the toxic atmosphere around the north Londoners boiled over as fans refused to give the ball back to Gunners right- back Hector Bellerin when it went into the away section in the second half.
Instead, they berated Bellerin and his team-mates with chants of "you're not fit to wear the shirt", with the Spaniard having to be consoled by Alex Oxlade-Chamberlain when he was jeered again at the final whistle.
Wenger and his squad were targeted for more abuse when they made their way from the dressing room to the team bus. Arsenal's shocking surrender leaves them in sixth place, lagging seven points behind fourth placed Manchester City.
With Wenger's record of leading Arsenal into the Champions League for 19 consecutive years in severe danger, the beleaguered Frenchman acknowledged he has to find a way to avoid the mutinous mood wrecking what may yet prove to be his final season in charge.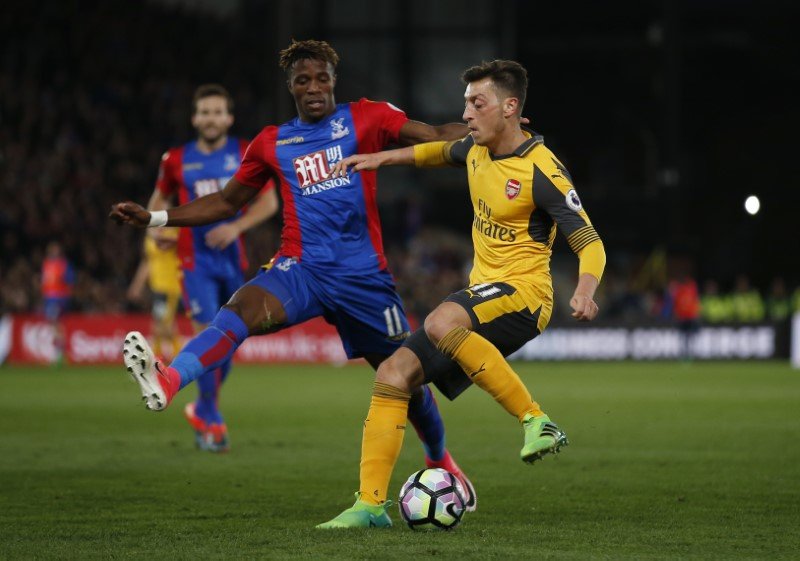 "I want the fans to support the team, but I can understand they are extremely frustrated, like we all are," Wenger said.
"We came with the desire to win the game, but in the decisive moments of the game Palace were sharper. To see us lose in that way is disappointing. It's part of my job to build the confidence. We have a week to do it. It's our job. we will try to do it."
Faced with the prospect of missing out on the Champions League for the first time since 1997, Wenger has hardly helped his cause by refusing to confirm if he will sign an extension to the contract which runs out at the end of the season.
The uncertainty over his future has been a major distraction for a team lacking the fighting spirit required to cope with adversity.
Feature image source: Reuters