Just the other day, Delhi Daredevils scuffled with Rajasthan Royals in a neck-to-neck game and gave us the much-needed dose of adrenaline. While DD put up a mean fight, the only thing disappointing about the watch was the rain, which kept some beloved supporters from attending the match.
However, to honor their spirit of spectatorship, one brand did something that really made us look twice. With scarlet red t-shirts placed on the absentees' seats, they put up pertinent messages which were simply clever. Other fans around were certainly impressed by this and soon, the sweet gesture spread like a wildfire on Twitter. Have a look…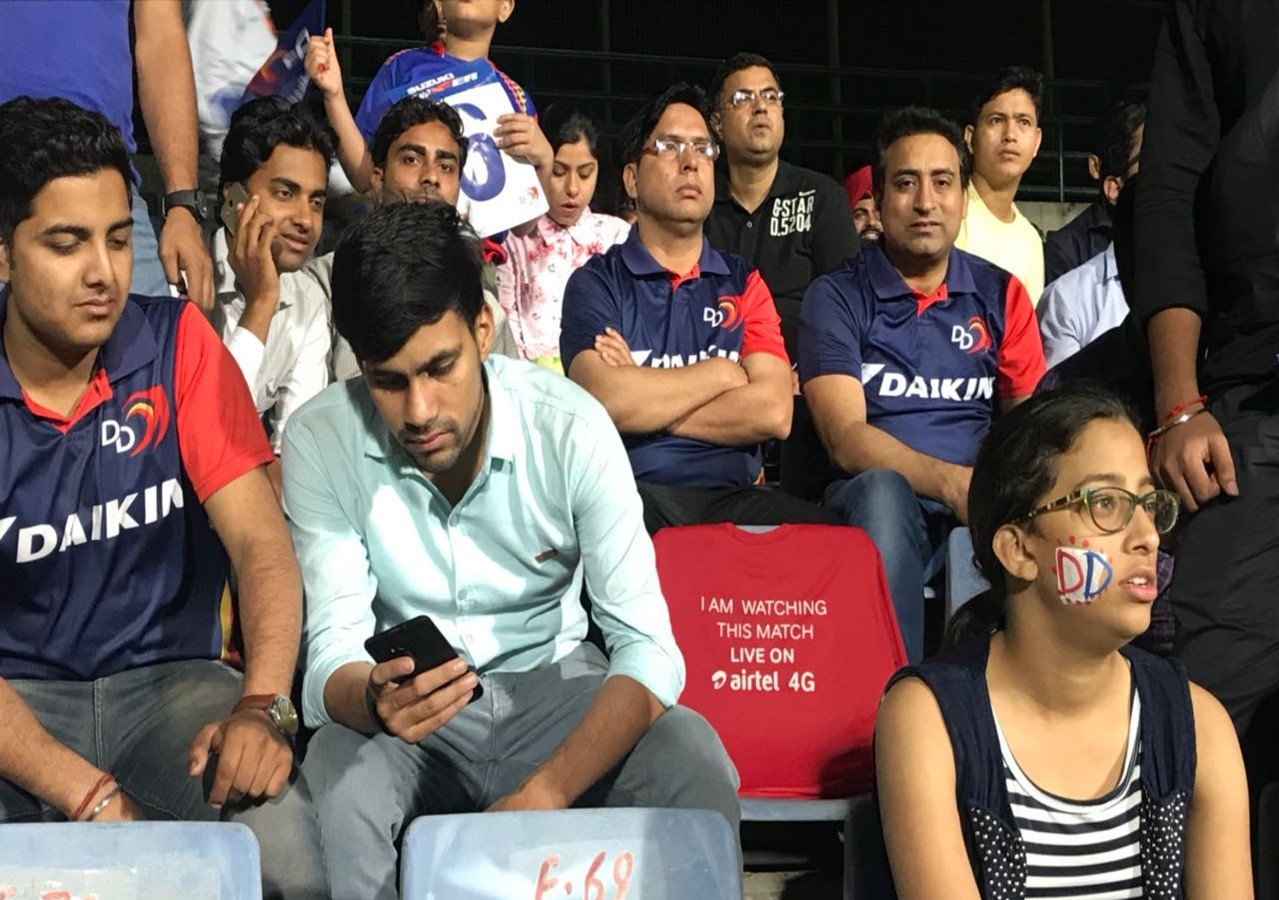 And then, the tweets just kept on coming!
Now, that's what you call a smart marketing move! Delhi might have won the match but Airtel, you won our hearts.