Suresh Raina is not a bad player of spin. One of his great strengths is going down on his knees and tonking spinners over cow corner. He plays a mean cut shot too. He is not afraid to use his feet to get to the pitch of the ball and deposit it over long on.
But in Hyderabad on Sunday, Raina was up against someone he "has not seen much." 18-year-old Rashid Khan bowled five balls to Raina. The very first could have sent Raina back, but he was dropped. The next three went for singles; and in the 5th, Rashid had him plumb LBW.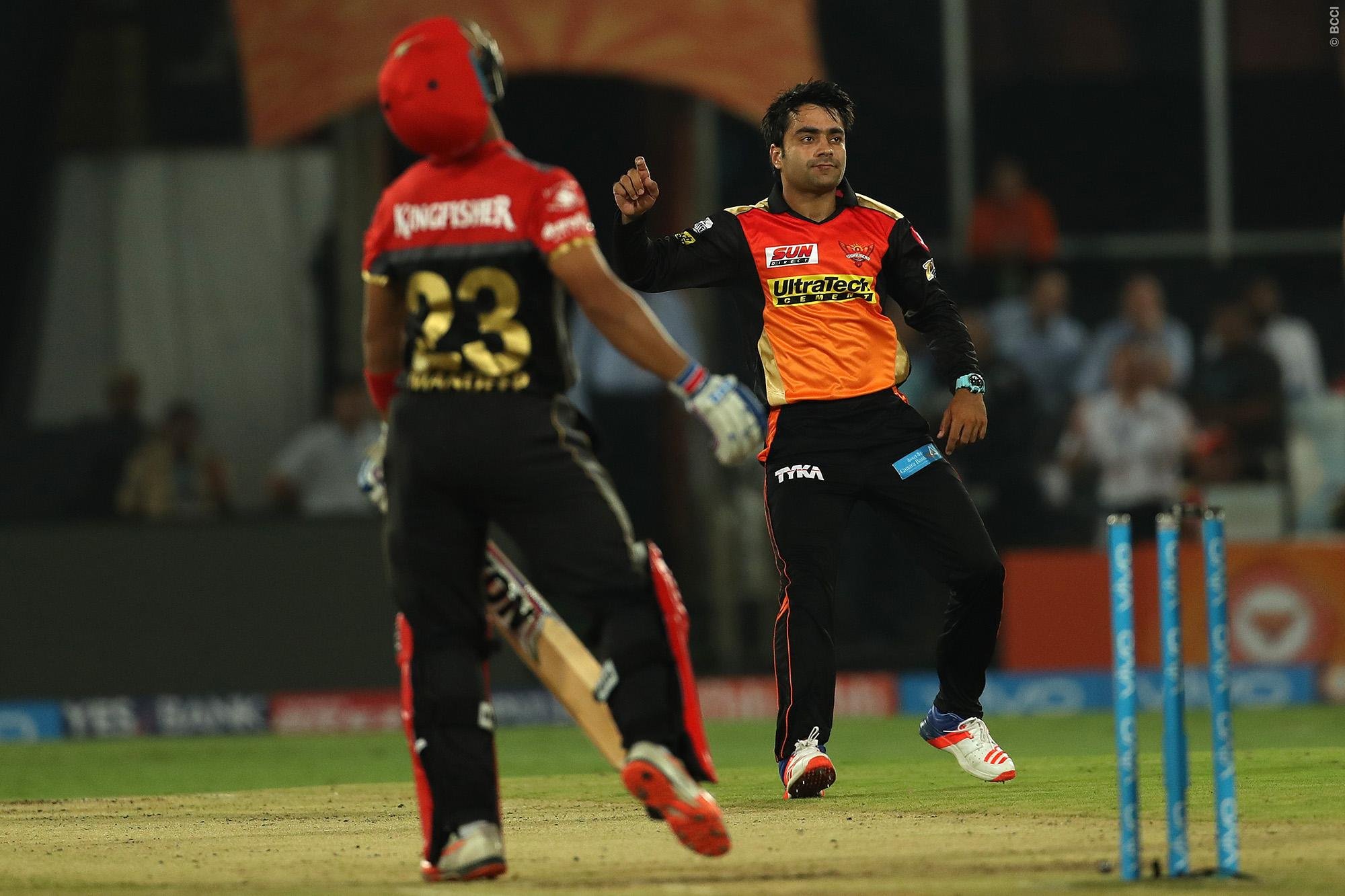 Watch the replay of that 5th ball. Rashid was having so much success with his googly — he had already removed Aaron Finch and Brendon McCullum with the one that spun the other way. Raina, who had already misread Rashid's googly earlier, was so conscious of getting flummoxed again that he missed a regular leg-spinner by a good few inches.
A good player of spin was made to look ordinary by a kid who is setting the IPL alight.
So who is Rashid Khan? For starters, perhaps the best young leg-spinner in the world right now. Rashid Khan's story is the culmination of a cricket fairy tale that began in Afghanistan last decade. A cricketing story that has captivated the imagination of the world as a bunch of passionate gentlemen from a country in strife have sprung into the limelight — with Rashid at the forefront.
In February, in the middle of their tour of Zimbabwe, a red-letter day was unfolding for Afghanistan in Bangalore during the IPL auction. For the first time ever, Afghan cricketers had a chance to be part of the most popular T20 league in the world. They have already played in the leagues in Pakistan and Bangladesh, but the IPL is the pinnacle in this format. 
And not surprisingly, Rashid was the biggest winner of the day, bought for Rs 4 crore by defending champions Sunrisers after a bidding war with Mumbai Indians.
"My parents woke up early to watch the auction. I was still sleeping when they called me and told me to get up and watch because I was coming up," Rashid had told ESPNcricinfo. "So I started to also watch it from here in Zimbabwe and I was really surprised, really happy and really excited when I saw what was happening. I couldn't believe it actually, it happened very quickly."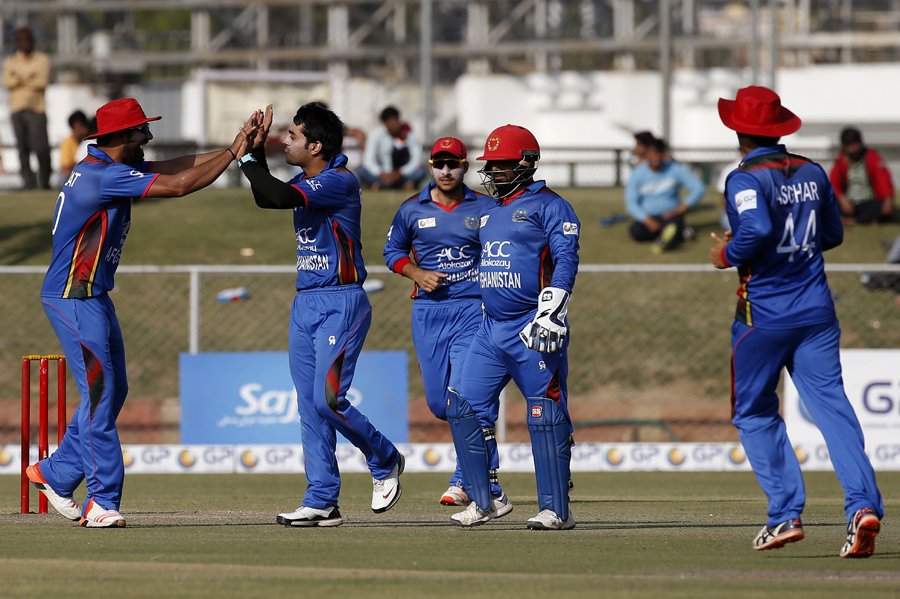 >
Rashid has been busy winning matches for Afghanistan since the auction. The team were camped in India for a full series against fellow associate nation Ireland. The second T20I — a match that was slipping away from them due to a sudden out-pour in New Delhi — saw him become the first bowler in T20I history to take a five-wicket haul in a two-over spell. A near-certain defeat turned into a comfortable 17-run win. He followed it up with a six-wicket haul against Ireland as well.
Mohammed Nabi, the senior statesman of the team and the first Afghan cricketer to be picked up in the auction, was sitting in the dugout when David Warner handed Rashid the ball against RCB in the first match of the IPL. The powerplay was still on. Chris Gayle was at the crease — a man who has destroyed many T20 careers. But Warner knew Rashid was capable of handling the pressure. One of the reasons Sunrisers picked him up in the auction was his reputation of not being overawed. And with a beautiful flipper that beat Mandeep Singh all ends up, he announced his arrival in the IPL.
By the time the second match had come around, Rashid was already creating the buzz among fans in the stadium. He got McCullum in his first over with a googly. Ditto with Australian T20 captain Finch — he was not even close to picking the wrong one. And then came Raina's wicket in his third over.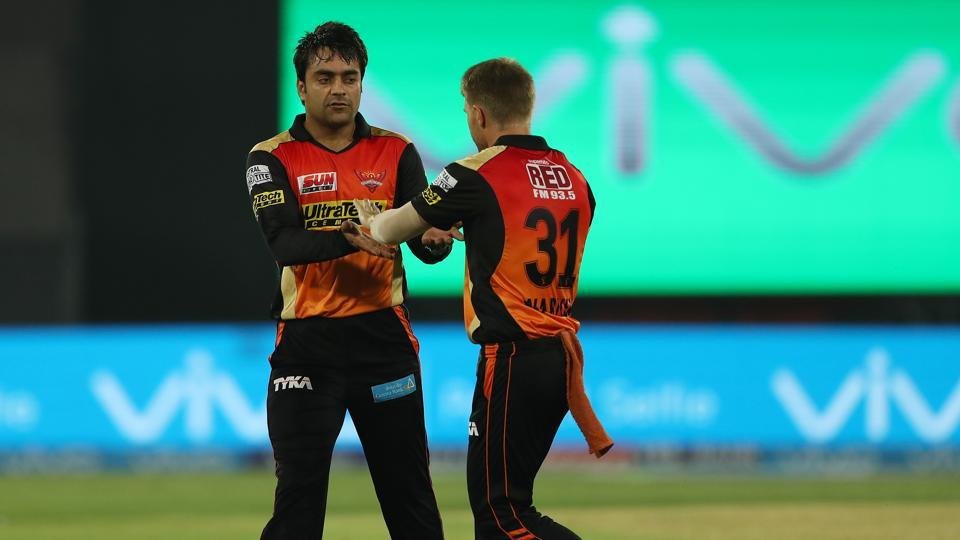 As if figures of 3 for 19 weren't enough, he added a direct-hit to his tally later in the match.
By the end of the day he was wearing the purple cap — never has that meant more for a cricketer than it did for this kid from Afghanistan.
"Whenever I go home they have a celebration for me so I'm sure this time, they will do it as well," Rashid had said after Sunrisers picked him up in the IPL auction.
If he carries on like this, he will not just be celebrated every time he goes home. He will be celebrated every time he sets foot in India for the IPL.