So the Indian men's cricket team made quite a splash. In a campaign brought to you by Star India and the BCCI titled 'Nayi Soch' our boys in blue recently played their little hearts out in a ODI against the Kiwis with their mummies' first names printed on the backs of their jerseys. This, according to the PR power ponies, was being done to highlight the importance of women, more specifically mothers, and to turn the spotlight on us!
I wasn't sure what to do first – LMAO or ROFL, so I did both. This gesture to #womanpower is about as meaningful as NaMo's Selfie With daughter Campaign – utterly useless and completely forgettable. Guys what you all have to understand is the moment we see the word "campaign" and if said "campaign" involves a bunch of bros showing how much they respect and adore women (usually restricted to a close relative like mother, sister or daughter) a feminist angel vomits. It's not our fault, we just have a strong gag reflex when it comes to bullshit.
Look, we are women, not idiots, and it's a little much for us to believe that you give a damn when your mode of spreading a #female-empowerment message is via the t-shirts worn by men in a male-dominated sport – and I'm not speaking of just the players. It's a well-documented fact that the BCCI is run by men and here is one gem from its manly President Anurag Thakur – "Time and again, women have proved their mettle and history has been the witness of their greatness. Once a woman becomes a mother, her entire life gets dedicated towards her children." Way to go homie! Way to go on stereotyping mothers as the self-sacrificing breeders, the patriarchy want us to be.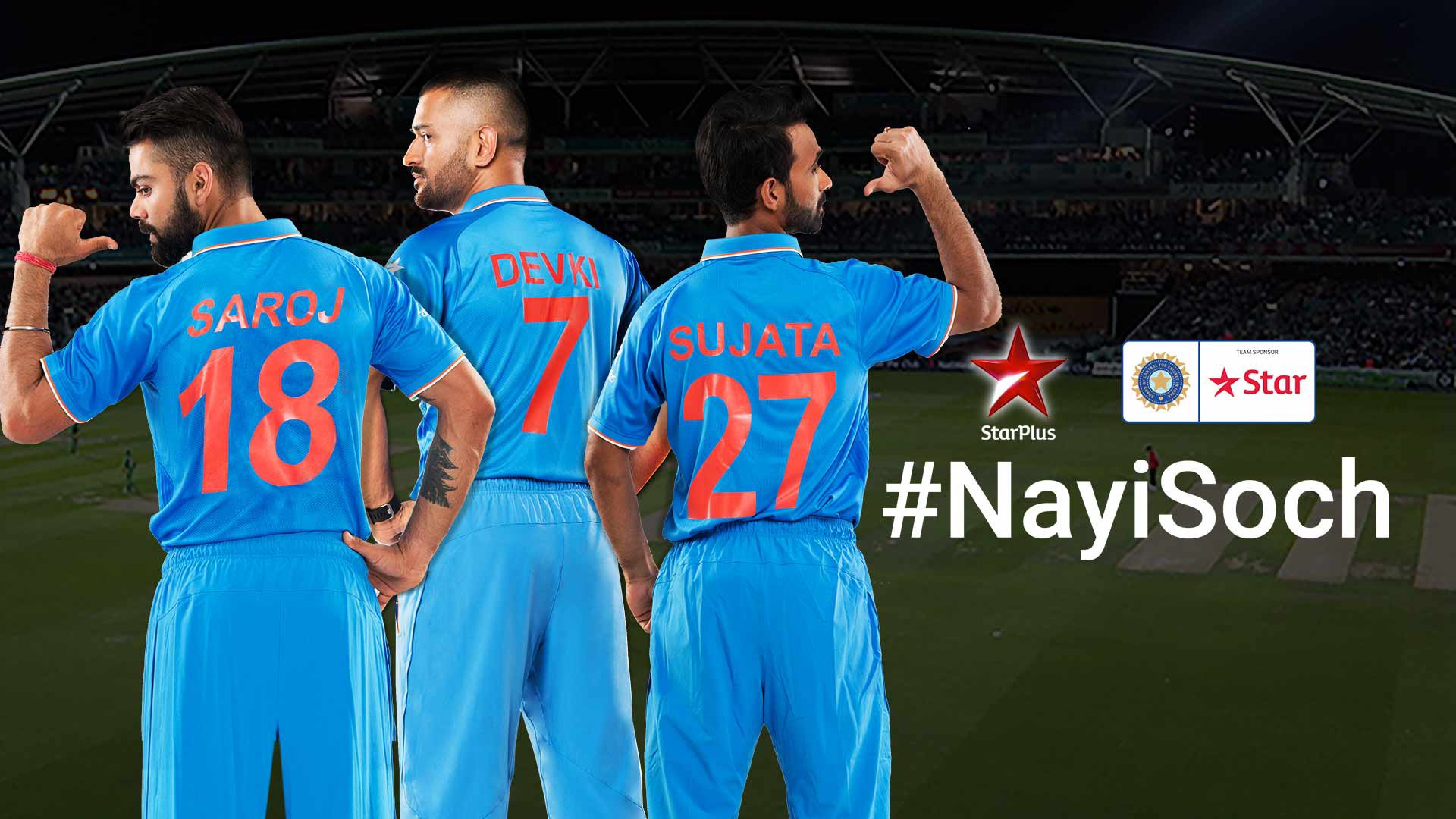 Of course when you are promoting a campaign (or is this really a manpaign) you have to get all the voices on board and so the ChairMAN of Star India, Uday Shankar, said that this manpaign would "support the voice of the emerging Indian women". OK, except many of us don't want to be mothers or play bloody cricket – so how exactly is this helping us? And by the way – this wasn't even a permanent step, it was a One Time Only deal. As far as I know, the boys in blue will go right back to playing with their own last names the next time we see them which is why this whole thing feels like a stunt you would see in a Salman Khan film and far from an authentic effort to close the gender gap.
If the good people at BCCI and Star were serious about promoting gender equality they would start in-house. Let's see more of our women's cricket team to start with. Let's see our girls in blue with their mothers' names on their jerseys instead. Let's see a female at the head of both BCCI and Star. Let's see Star TV work with producers and storytellers who actually get the so-called emerging Indian woman, who focus on real issues, and who pay women an equal wage. Boys you can tattoo your mom's first name to your lower back, it's not going to change a damn thing for anyone – especially if the men who came up with and promoted the idea have wives who change their own last names after marriage. It doesn't help the legitimacy of your cause when the BCCI moved the match to accommodate Karwa Chauth and it is further undermined when a cricketer's wife uploads a Karwa Chauth selfie with a #toohungryfor hashtag.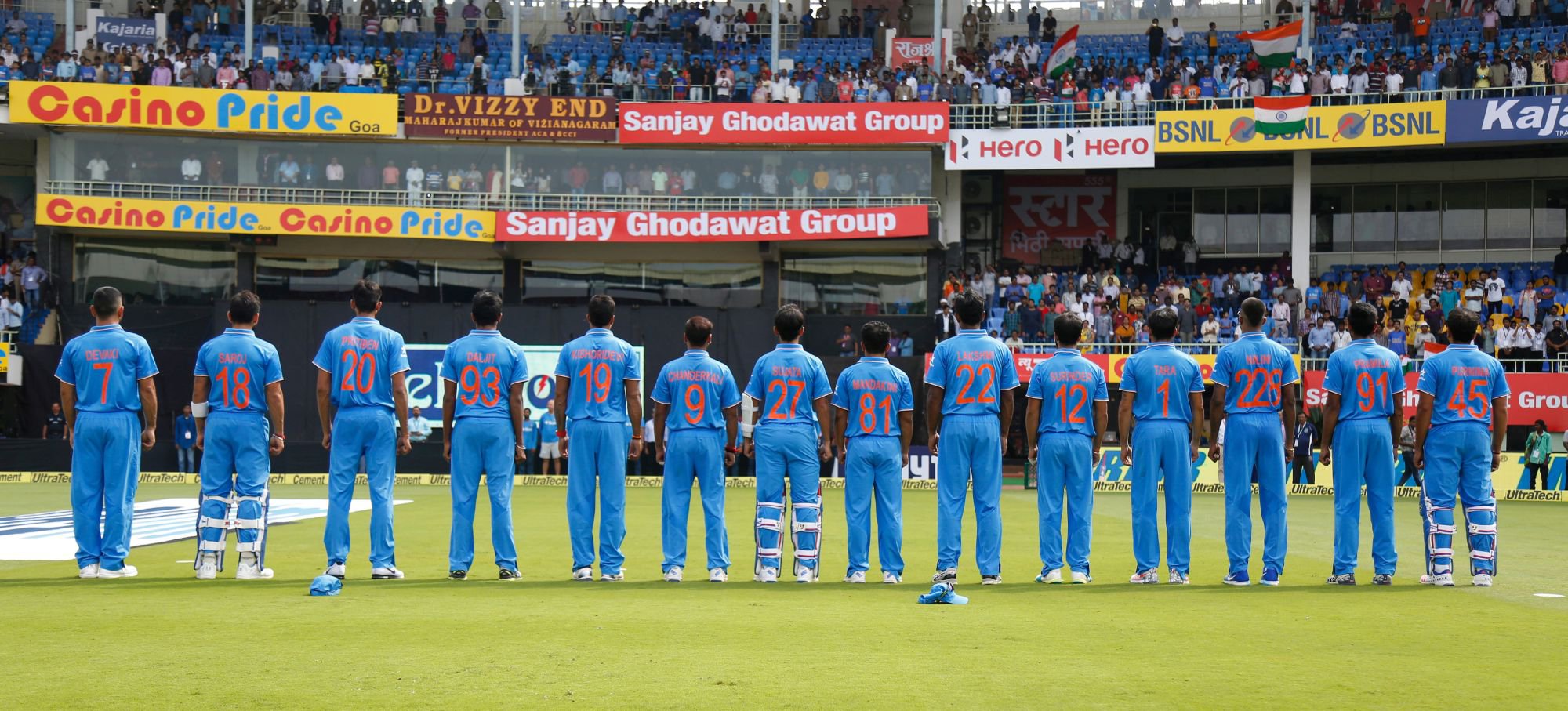 I have already been trolled for not being grateful enough for this and I have been called a feminazi for not appreciating the little things. But here is the thing – I don't want the little things, I don't want token gestures and tearjerkers. I want the real deal – I want women in cricket to be paid as much as the men, to be trained as well as them and to be treated like the champions they are. All the money which BCCI and Star put in to these manpaigns needs to be diverted to actually changing the game and not paying it lip service. Quite frankly the only thing really achieved by 'Nayi Soch' was that any questions any of us emerging Indian women had about Indian men being mama's boys has been finally put to rest on a global stage. Foreigner ladies – you have been warned.
And finally, because I am a feminist who loves men, even the mama's boys, a few parting words of advice: I know this mom's name on t-shirt sounds sweet and stuff – but if you are not an international cricket superstar, please don't try this at home, you may never get laid again.
Radhika Vaz is a comedian. Her book 'Unladylike, A Memoir' is available on Amazon. You can follow her or troll her on Twitter @radvaz