It's been over a month since Dipa Karmakar got Indians around the world hooked on to their television sets during the vault final at Rio 2016. At the grandest stage of them all, Dipa just about landed her Produnova vault and finished a remarkable fourth in her first Olympics appearance.
"I was happy with my first routine, but if only had I landed the Produnova a little better, I would have saved 0.2 points, the medal would have been mine. But that's how it is in gymnastics, the margins are very small," Dipa Karmakar told ScoopWhoop in an exclusive chat on the sidelines of NDTV's Youth For Change event in New Delhi.
As the attention around her Rio 2016 exploits begin to slowly melt away, the focus shifts to the future. According to Nandi, the plan is for Dipa is to learn a new routine along with Produnova to increase her chances of medals in international events.
"She will continue doing the Produnova vault for sure. That's her bread and butter. But I have a few other options for her in mind, that we'll execute when her training begins. We will need to work on more than just the Produnova," he said.
This will be even more important now that the Produnova's difficulty score is set to decrease from 7 (the highest vault d-score). According to a WSJ article, "the Produnova will be devalued more than most vaults when the international governing body of gymnastics rewrites the scoring system next year in part to discourage people from attempting it unless they can do it well."
Dipa, on her part, has set her targets on the World Championship next year.
"I have started my physical training. There are no more events in 2016, my next big target is the World Championship in Canada in 2017. I missed a medal by 0.15 at Rio 2016, I want to make up for it in Canada. Then there are Asian Games and Commonwealth Games in 2018, before Tokyo," said Dipa.
"In about 20 days time, it's back to serious training for me."
An year ago, in an interview to Firstpost, Dipa had said that she is proud people back home in Tripura recognise her as a gymnast now. That when she walked the streets of Agartala, people wanted to take autographs and photos.
Fast forward 13 months, and Indians can recognise her anywhere. Even as the interview was going on, there were people forming a group around her, taking photos from a distance. As soon as the interview was done, the request for selfies and photographs began. Dipa, shy as she is, is a bona-fide star now.
"The most important change for me is that everyone in India knows about gymnastics now. Gymnastics could become a recognised sport in India. And most importantly, my coach [BS Nandi] has got the recognition too — he got the Dronacharya award."
And when reminded that she won the Khel Ratna herself, the reply is "Haan, woh toh hai." with a sheepish grin.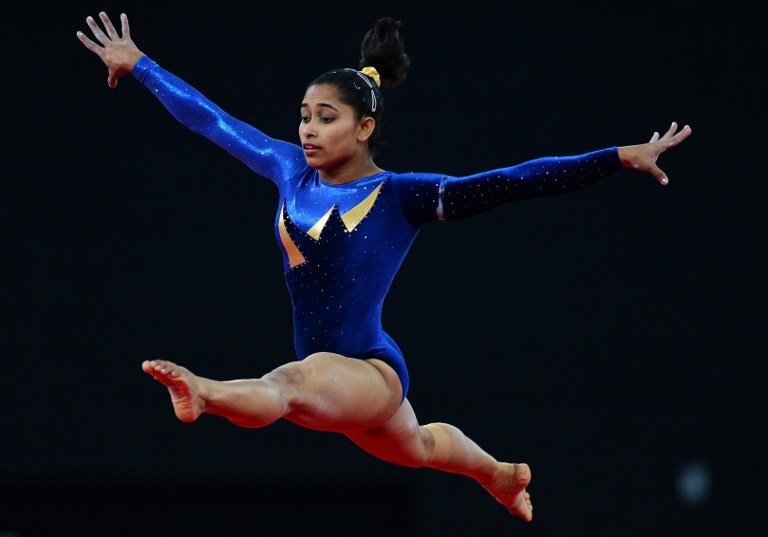 But how has she been handling all the attention she has been getting? Felicitation ceremonies with Sachin Tendulkar, talk shows like the one with NDTV on Saturday, numerous public appearances since her return from Rio — how does it make her feel?
"I am happy that I am getting the attention but for me the most important thing is the attention the sport has got. Everyone was watching gymnastics on August 14, 2016. So many people have told me that they won't forget that night. It still hurts a little bit that I missed a medal by 0.15 (points) but when the entire country is talking about gymnastics, that makes me very proud," she said.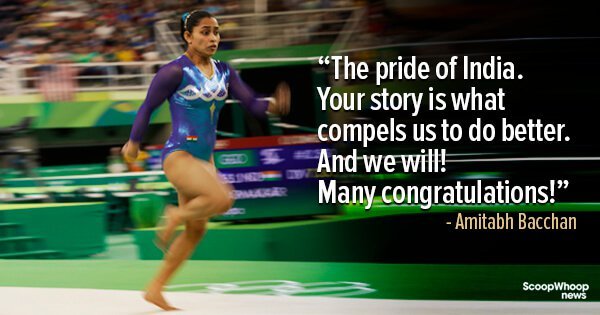 When asked if she has decided what she was going to do with the reward money and financial support coming her way, Dipa is quick to point the attention to her coach Nandi, saying she would rather not speak about all that. 
"Indian government has promised equipment," said coach Nandi. "Some sponsors [IndiGo airlines, State Bank of India] have come forward to support. Once we set up the facilities in Agartala, we will look into setting up gymnastic centers in other districts too."
As the Paralympic Games, come to an end, Dipa had only admiration for all the Indian para-athletes who competed at Rio 2016.
"I want to congratulate them whole-heartedly. All four medallists have made the  I have no words for their commitment and desire, even those who did not win a medal. I saw the videos of some of the performances and was left speechless. They should be rewarded just as we were," she said.