Indian football hasn't been able to establish a name for itself on the international stage. Though fans here are plenty, our team hasn't really made it big. But things weren't always like this.
India were invited to play the 1950 World Cup, but it withdrew from the competition. Most of us have heard the story. What many of us don't know is that during those years India was easily one of the best on the continent. 
Yes, it was the "golden era" of Indian football. So what went wrong? Let's take a trip down memory lane to find out.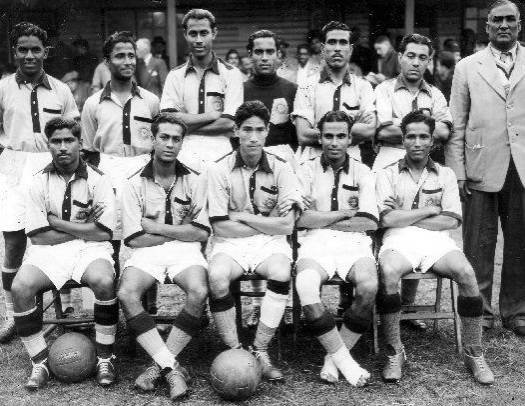 The 1948 Olympics were being held in London. 
Just a year into its independence, India sent a contingent to participate. Part of the contingent were the football players, ready to play the first official international match for independent India.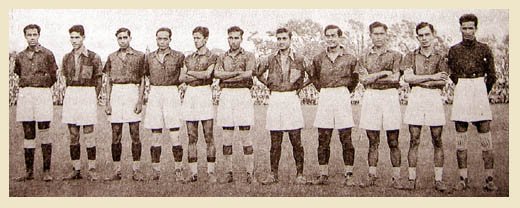 There were two magical moments that were talked about after the Olympics. 
One being India's Gold medal in hockey, which was the only one we won that year. The other was the valiant effort of the Indian football team.
Pitted against France in the first round knockout game, Indian men took the field. But unlike any other team, they walked out barefoot. Simply because that's the only way they knew how to play.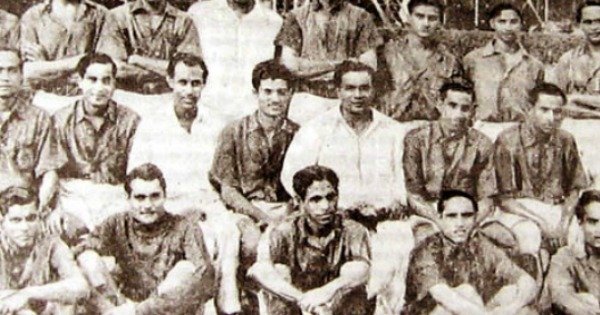 For its first international match, India's performance was exceptional. 
France were leading 1-0 but in the 70th minute Sarangapani Raman netted the equaliser. India fought hard, really hard. But it conceded a goal with just one minute to go and the French won 2-1.
But India's performance got the world talking. Men they had never heard of before stood, although barefoot, tall and brave.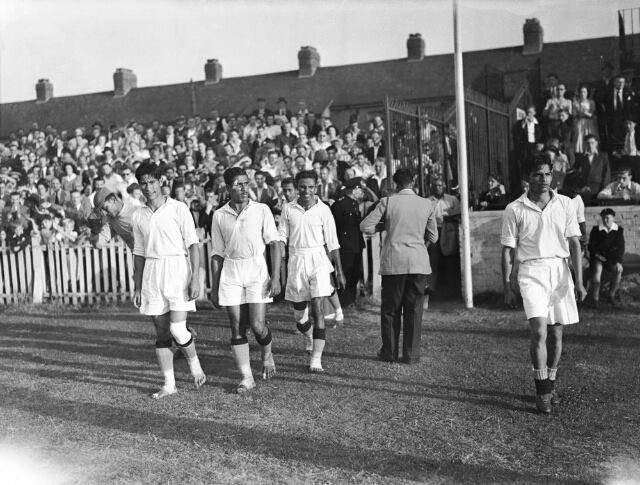 Two years later, Brazil hosted the 1950 World Cup. 
It was the first World Cup after the Second World War. Countries were still recovering economically. As a result, not all the invites that Brazil sent out were accepted. It had reserved 4 qualification spots for Asian countries. 
Three of the four viz. Burma, Indonesia and Philippines withdrew from the competition. This meant that India got an automatic berth at the 1950 World Cup.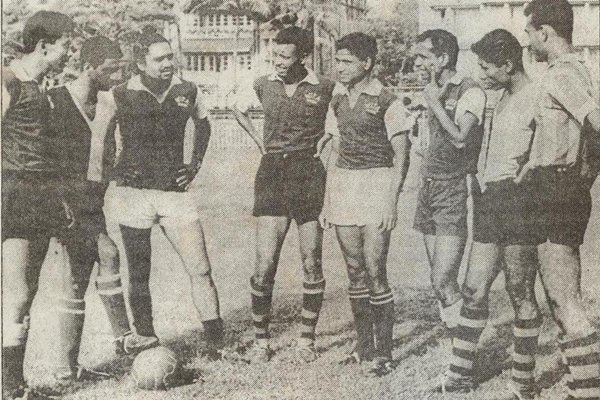 Like I said, the '50s and early '60s were the golden years of Indian football. 
They won Gold at the 1951 & 1962 Asian Games. So, if the team could win gold in 1951, they could have played well a year before at the World Cup as well. So why did they not go? 
There have been different reasons cited, the most popular being that the Indian team could not participate because shoes were mandatory.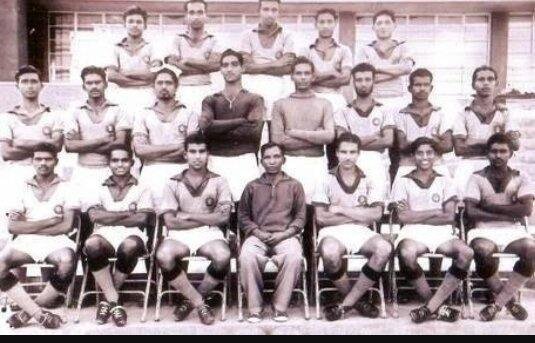 India were drawn in Group 3, with Italy, Paraguay and Sweden.
Italy did not have a proper team. 8 of its main players perished in a plane crash the year before. Their coach had resigned too. Paraguay as it is did not have a good team back then. Sweden were no doubt excellent and would've put up a tough fight.
But since we never made the journey, we would never know.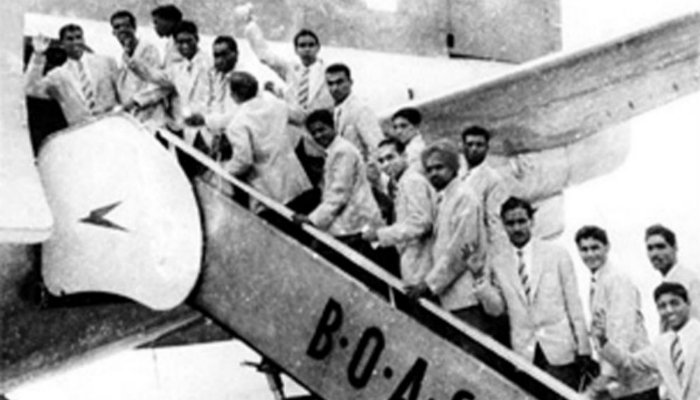 Many believe that the barefoot thing was just a scapegoat to divert attention from other reasons. 
Maybe AIFF thought that this would be an expensive trip. But Brazil offered to pay for travel expenses. Then AIFF stated somewhere that the there were issues over team selection and lack of training.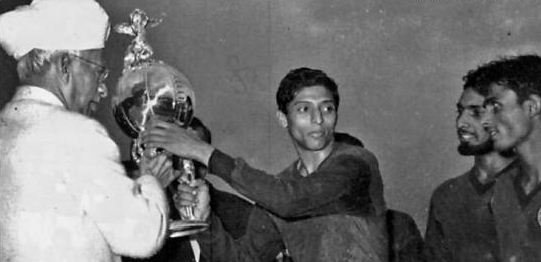 One solid reason is said to be that they thought the World Cup wasn't important enough. 
For them, the Olympics were paramount. By the way, India went to the next Olympics and lost 10-1, barefoot. AIFF then made boots mandatory.
India had some wonderful players. Barefoot or with boots, they could've left an imprint at the Mecca of football. Our history could have been different. But, sadly, it only remains a "what if?" story.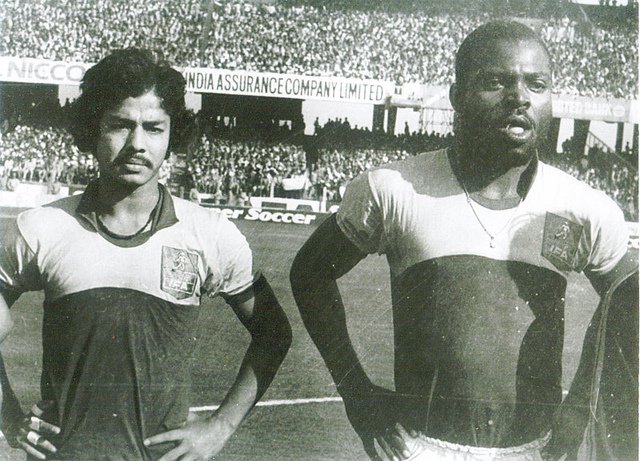 Our men were feared in Asia once. But their names have faded away in history. 
Watching India play at the World Cup would've been a reality and not just a dream had those very men been allowed travel the seas to the other end of the world, 67 years ago.