No Indian cricket fan can ever forget the 2011 World Cup. Held on home soil, India had the strongest team on paper and was the favourite for the big prize. The Men in Blue did not disappoint and went all the way to the final in Mumbai and got its hands on the trophy. And to top it all, veteran Sachin Tendulkar had finally lived his dream.
Here are the 16 top moments for India at the 2011 World Cup:
1. Sehwag and Kohli blow Bangladesh away in India's World Cup opener.
India beat Bangladesh by 87 runs. Sehwag 175, Kohli 100*, Munaf Patel 4/48.
2. Sachin Tendulkar's century is not enough as India draw the second match with England.
Both teams score 338, match tied. Tendulkar 120.
3. Man of the Match Yuvi downs the Irishmen with a fantastic all-round show.
India beat Ireland by 5 wickets. Yuvraj 5/31 and 50*.
4. Another 50 from Yuvraj takes care of the Dutchmen.
India beat Netherlands by 5 wickets. Yuvraj 51*.
5. A second Tendulkar ton goes in vain as South Africa beat India
India lose to South Africa by 3 wickets. Tendulkar 111, Sehwag 73.
6. Yuvraj Singh's 100 blows the Windies away in the final group game.
India beat West Indies by 80 runs. Yuvraj 113.
7. India knock defending champion Australia out at the quarter-final stage.
India beat Australia by 5 wickets. Yuvraj 57*, Tendulkar 53, Gambhir 50.
8. Arch-rivals Pakistan are knocked out in the semi-final.
India beat Pakistan by 29 runs. Tendulkar 85.
9. The win makes it 5 wins out of 5 for India against Pakistan in World Cup matches.
This is Tendulkar's 3 rd Man of the Match performance against Pakistan in WCs.
10. India beat Sri Lanka to win the 2011 World Cup. Champions again after 28 years!
India beat Sri Lanka by 6 wickets. Gambhir 97, Dhoni 91*.
11. Dhoni's Helicopter Shot. What a way to win a World Cup!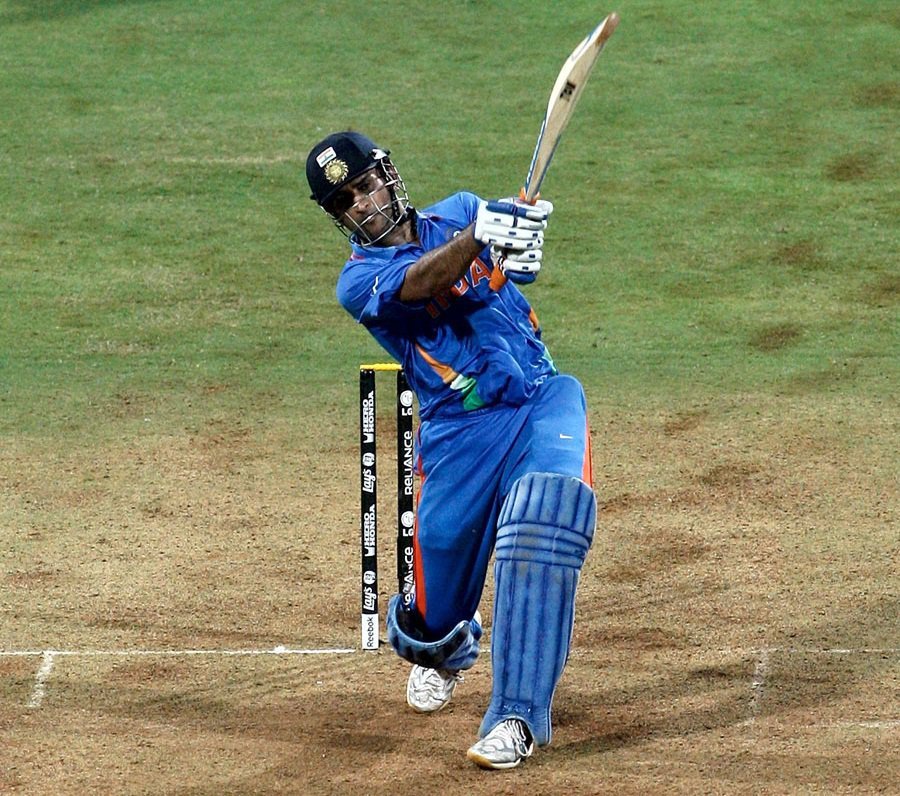 12. After 22 years of trying, Tendulkar finally gets his hands on the World Cup trophy.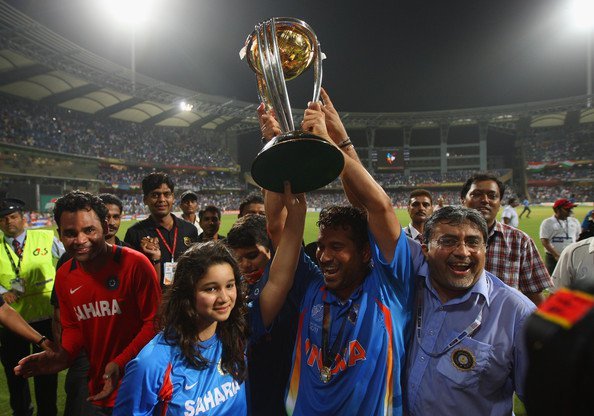 13. Team India parade Sachin on their shoulders.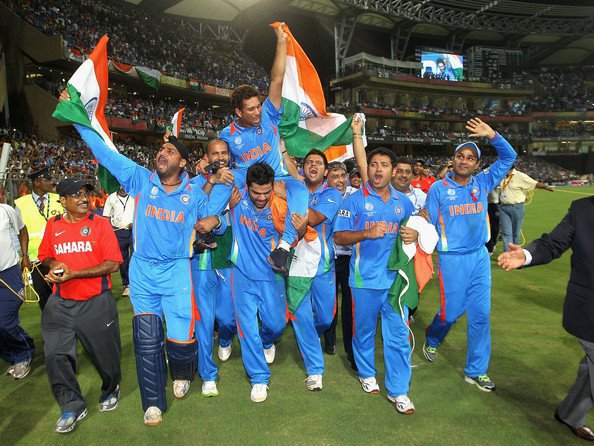 14. India's biggest fan, Sudhir Kumar Chaudhary, poses with Tendulkar and the trophy.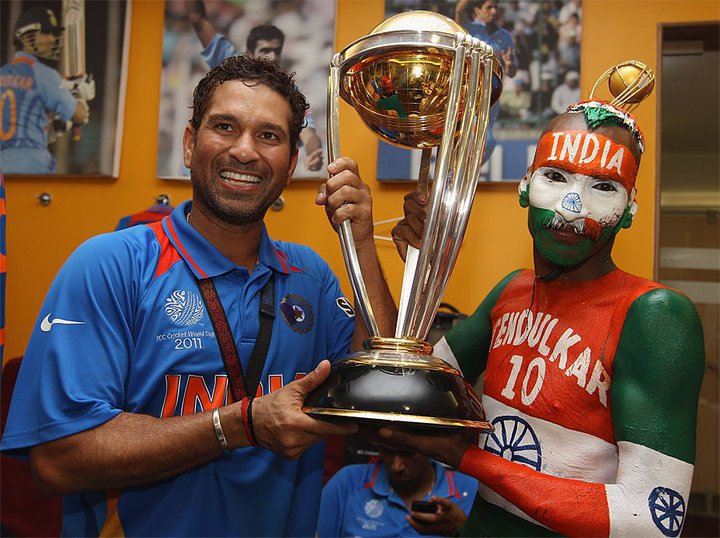 15. The entire team gathers for a photo session.
16. India skipper MS Dhoni poses with the trophy at the Gateway of India.