England may have won their opening game on home soil but the World Cup has just begun. While not everyone's going to get a front-row ticket in England, live screenings may get the job done for you.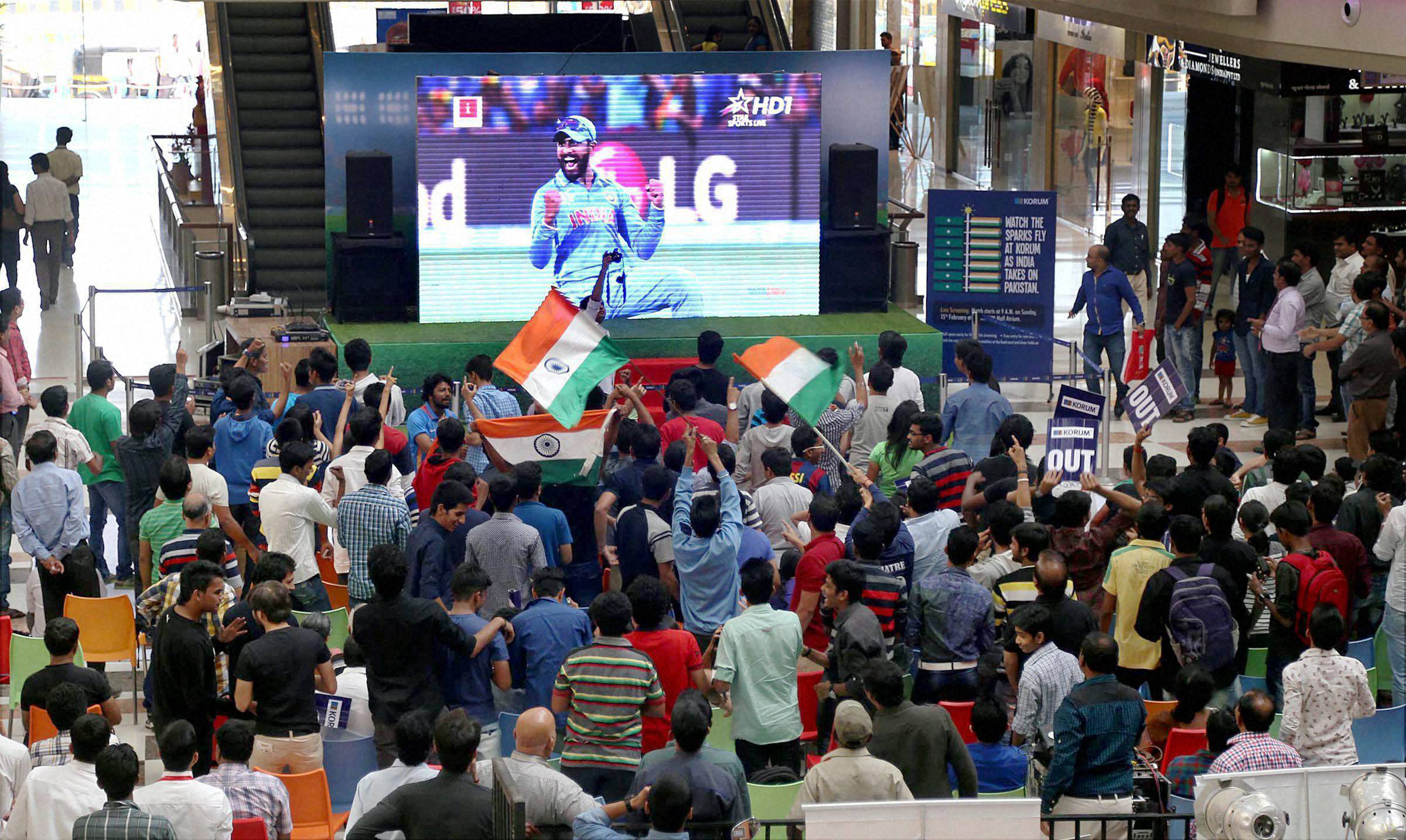 Watching at home may be convenient but going out with friends to see your team fight it out on the giant screen is a different experience altogether. For the enthusiasts, here's where all you can catch screenings of the World Cup matches at the major cities. 
DELHI
1. Smaaash Ambience Mall, Vasant Kunj 
Address: Ambience Mall, Vasant Kunj, New Delhi 
Cost for Two: INR 1500 
A brand redefining sports dining in India, Smaaash is an initiative that is backed by Sachin Tendulkar himself. Watch the 2019 World Cup with interesting snacks like chakhna Platter and margherita pizza.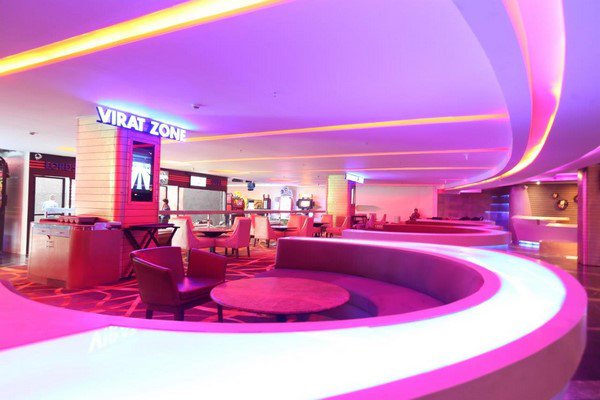 2. Hauz Khas Social 
Address: Hauz Khas Village, New Delhi 
Cost for Two: INR 1500 
Whether you love their wacky style of serving food or the simple presentation that's absolutely lit, you are in for a treat if you want to watch live matches on Social's giant screen. A kickass afterparty might do the trick in case your team disappoints you. Avail discounts and great deals during the 2019 World Cup.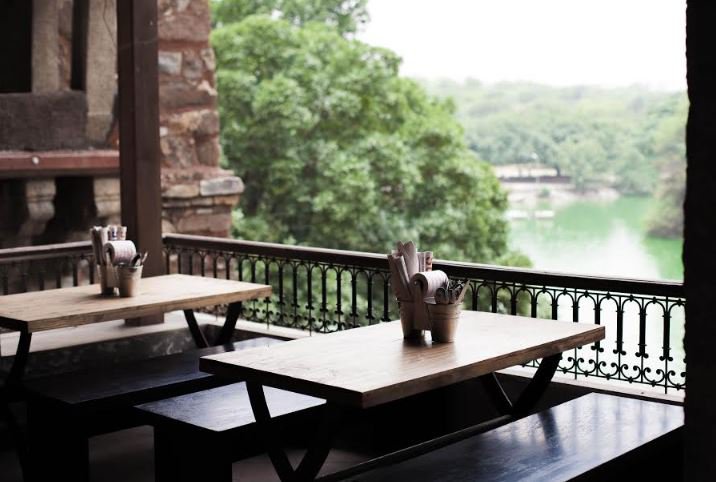 3. Delhi Pavilion 
Address: Sheraton New Delhi Hotel, District Centre, Saket, New Delhi
Cost for Two: INR 3500 
Living up to the high standards set by the ITC Group of Hotels, Delhi Pavilion is one of the best places to go if you want 24-hour live sports screening or simply whenever you walk in. Enjoy prawns, fish, cheesecake and more with your favourite game screened live for you.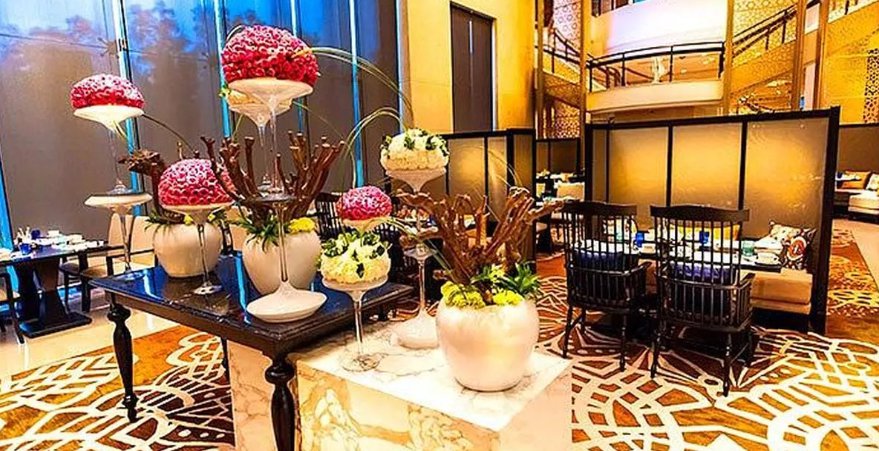 4. The Irish House
Address: DLF Mall Of India, Sector-18, Noida | Epicuria Food Mall, Nehru Place 
Cost for Two: INR 3000 
Handpicked selection of beers and a long list of delicacies you can enjoy while watching a World Cup game. The Irish House is a contemporary bar well-equipped with multiple screens for your convenience. 
5. Themis Barbeque House 
Address: Stanmax Aggarwal Millenium Tower 1, Netaji Subhash Place
Cost for Two: INR 1400 
The taste of North Indian cuisines savoured to perfection along with quality screens to watch cricket alongside, what else do you need? This is one of the perfect places to relax with your friends without spending too much.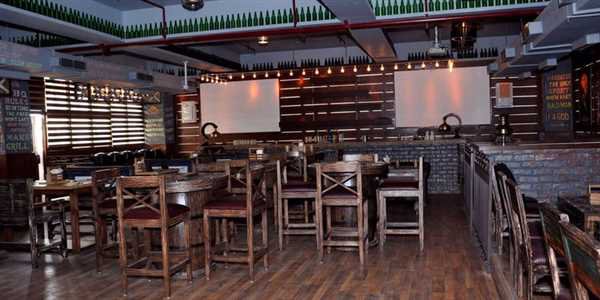 6. Take Off Scarlet (TOS)
Address: 13-C, North West Avenue, Club Road, Punjabi Bagh
Cost for Two: INR 1200 
A gorgeous indoor and outdoor setting that's famous among West-Delhiites, TOS has huge projectors to present a lit and uninterrupted screening service. Enjoy classic fish & chips while watching your favourite World Cup game here.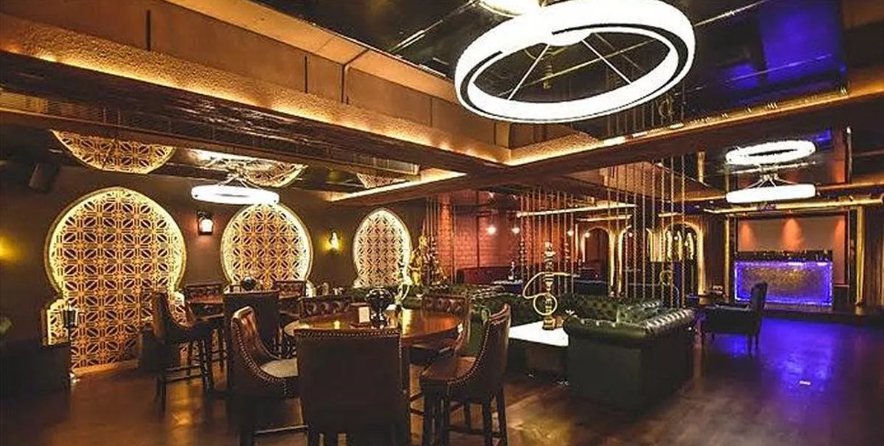 7. Pebble Street 
Address: 8, Community Center, New Friends Colony
Cost for Two: INR 2500 
One of the most underrated places in Delhi, Pebble Street has everything a cricket fan can ask for. Opt for huge projector screens or private TV screens depending on your suitability and choose from a specialized World Cup 2019 menu. 
8. My Bar Square 
Address: E 34 & 35, 1st Floor, Inner Circle, Connaught Place
Cost for Two: INR 1100 
Located centrally in Connaught Place, My Bar Square is known to host World Cup screening parties and it isn't any different this time around. No reservations here so show up early and grab a good seat to enjoy without a hiccup. 
Address: N-49, Second Floor, Connaught Place
Cost for Two: INR 1000 
If you couldn't get a comfortable viewing at My Bar Square, you can try My Bar Headquarters that's only a few blocks away. Unmissable vibe and moderately priced liquor with live match screening, all you need for a sorted evening. 
10. The Playground 
Address: 2nd floor, Pankaj Arcade 1, Plot 4, Pocket 4, Dwarka
Cost for Two: INR 1250 
For those living in and around Dwarka, this place is quite reasonable and nearby if you just want a comfortable screening experience at the right price. Enjoy mocktails and cocktails with your favourite bar snacks here at The Playground. Sports themed food and beer under ₹499 for a limited period.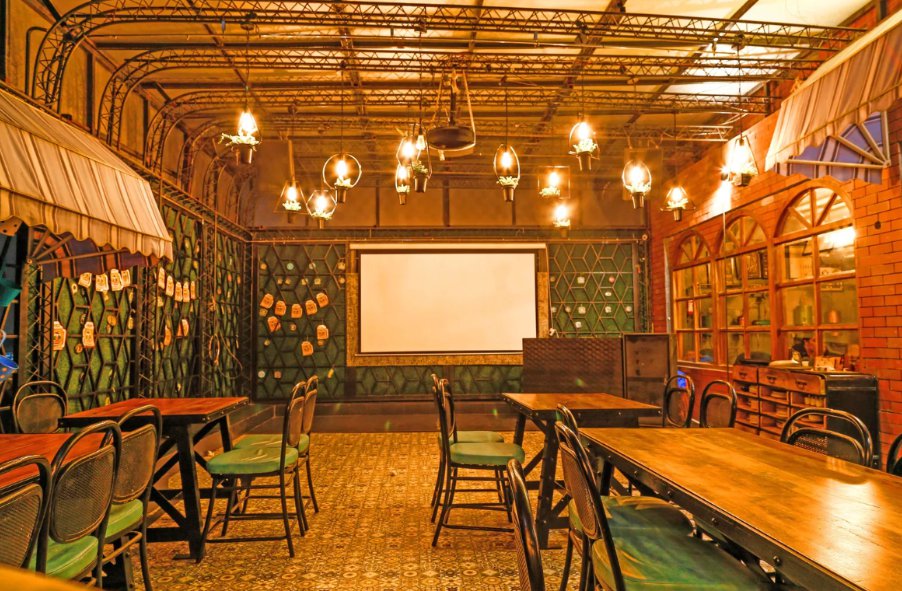 KOLKATA
Address: O2 VIP, 643, Ramkrishna Pally, V.I.P. Road, Kaikhali, Kolkata
Cost for Two: INR 1600 
A mesmerizing all-bar affair with a smoking area, indoor seating and live sports screening on-demand. Watch your favourite World Cup game with LIITs and other such cocktails and relish the taste of Dragon Chicken all-together for a very reasonable price.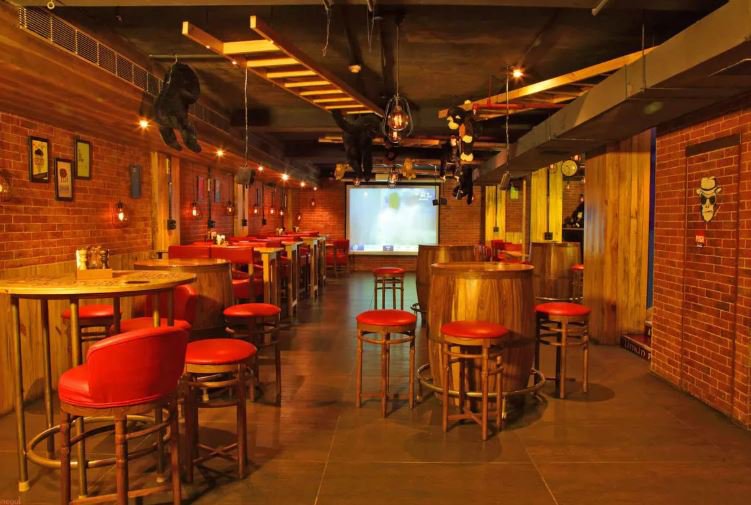 2. S-Cube 
Address: 124 B, 3rd Floor, Meghnad Saha Sarani, Sarat Bose Road, Kolkata
Cost for Two: INR 500 
This sports bar is a fully air-conditioned setup that is capable of organizing live sports events and screenings whenever the suitable occasion arrives. Fast food and some crazy mocktails at very reasonable rates. 
3. One Sports Lounge 
Address: Ground Floor, Infinity Benchmark, Sector 5, Salt Lake City, Kolkata
Cost for Two: INR 900
This Italian fine-dining lounge is also the favourite live-screening arena for the people of Salt Lake City in Kolkata. Relish breathtaking mocktails with Peri-Peri Pizza while watching Kohli take on the opposition bowlers.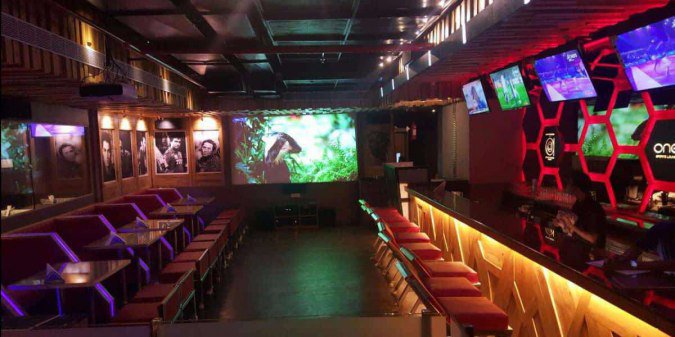 Address: Ground Floor, Salt Lake City Sector 4, Kolkata
Cost for Two: N.A
Looking to watch cricket and have some exotic food at the same time? Head straight to Bowlers Bite and experience cricket and good food on the same table. Mouth-watering snacks and private TV screening options at reasonable prices, must try! 
5. Aaira 
Address: The Myx, 20G, Park St, Middleton Row, Park Street area
Cost for Two: INR 1200 
This fine dining restaurant and bar becomes a crazy place during events like the IPL and World Cup. A lavish menu that's customized for every sporting event along with a variety of cocktail/mocktail options to set you right.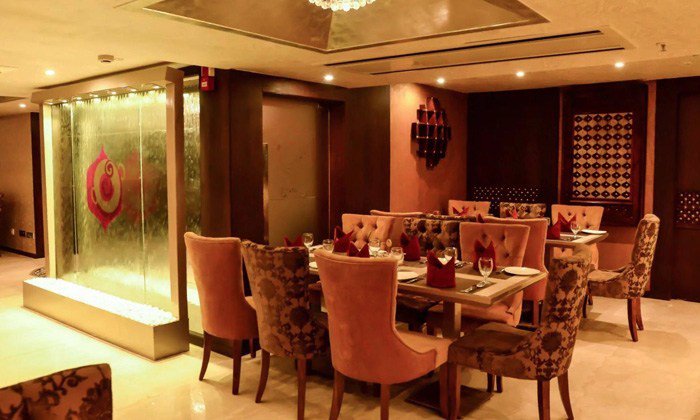 BANGALORE 
Address: Brigade Road, Diagonally Opposite Garuda Mall
Cost for Two: INR 2000 
Eyeing an evening with a pitcher of draught beer and your squad by your side? Arbor Brewing Company is the place to make it all happen. Continental and American delicacies along with non-stop World Cup screenings. Visit today!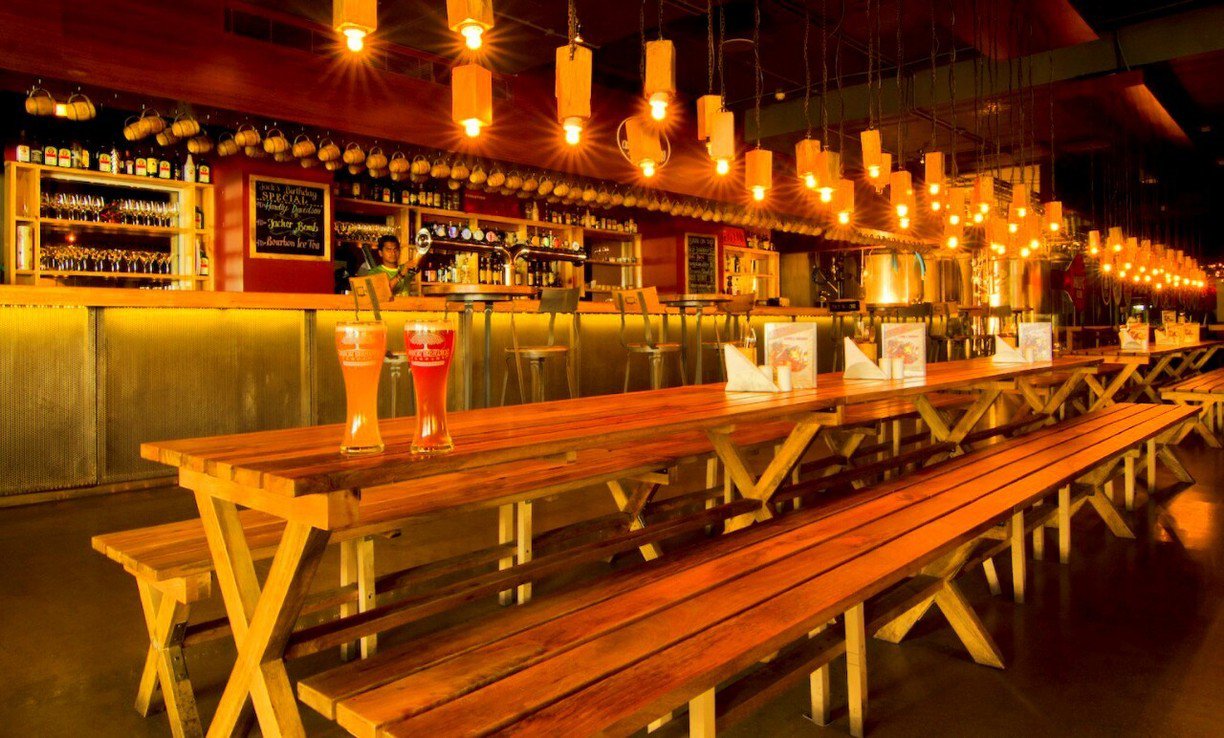 2. Monkey Bar 
Address: 610, Diagonally Opposite SBI Bank, 12th Main, Off 80 Feet Road, Indiranagar
Cost for Two: INR 1400 
Monkey Bar is lively and usually a win-win situation to be at if you prefer discounted cocktails/mocktails with a specially curated menu for the World Cup 2019. The vibes are really amazing and you can try dishes like Captain Keema and 65 Not Out.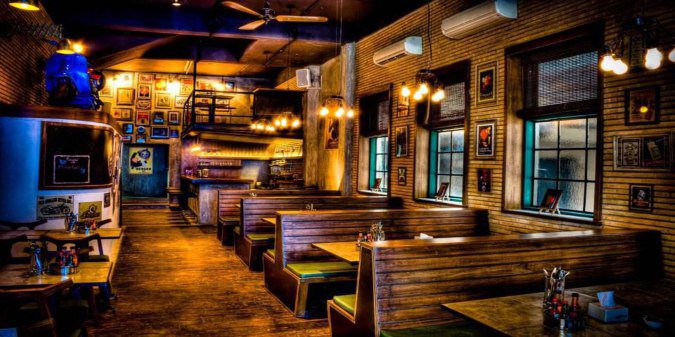 3. Toit 
Address: 298, Namma Metro Pillar 62, 100 Feet Road, Indiranagar
Cost for Two: INR 1500 
Come during the day time or hop in at night with your friends and pets. This pet-friendly setting is usually a blissful place to go during events like the World Cup. Italian and American dining with some cracking WC games, all you ever need.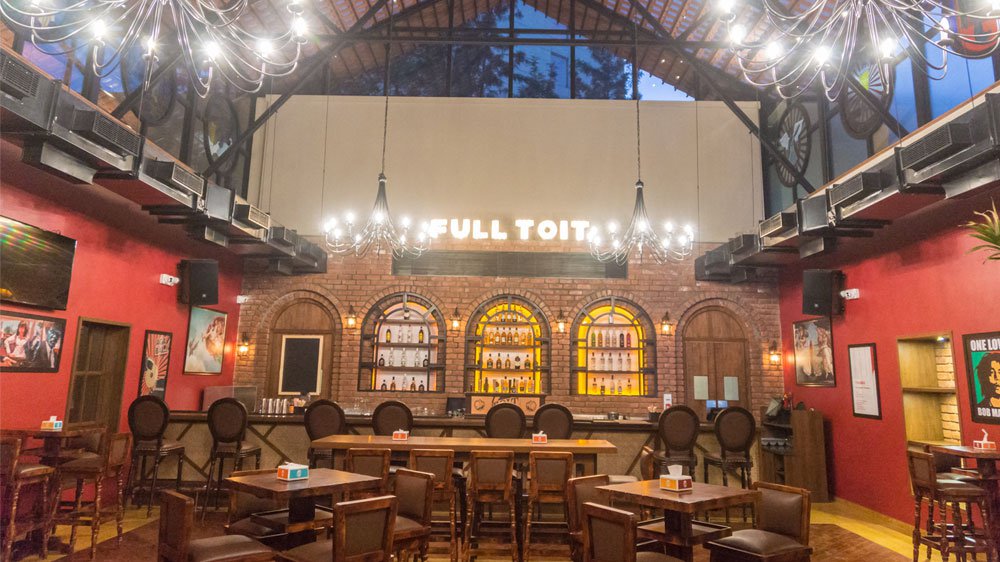 4. Xtreme Sports Bar 
Address: HAL 2nd Stage,100 Feet Road, Indiranagar
Cost for Two: INR 1500 
Large TV sets, sofas to sink in perfectly and posters all around for a genuine sporting vibe, this place is lively and not that expensive compared to other places in Bangalore. Make this place your top choice for all enthralling World Cup clashes.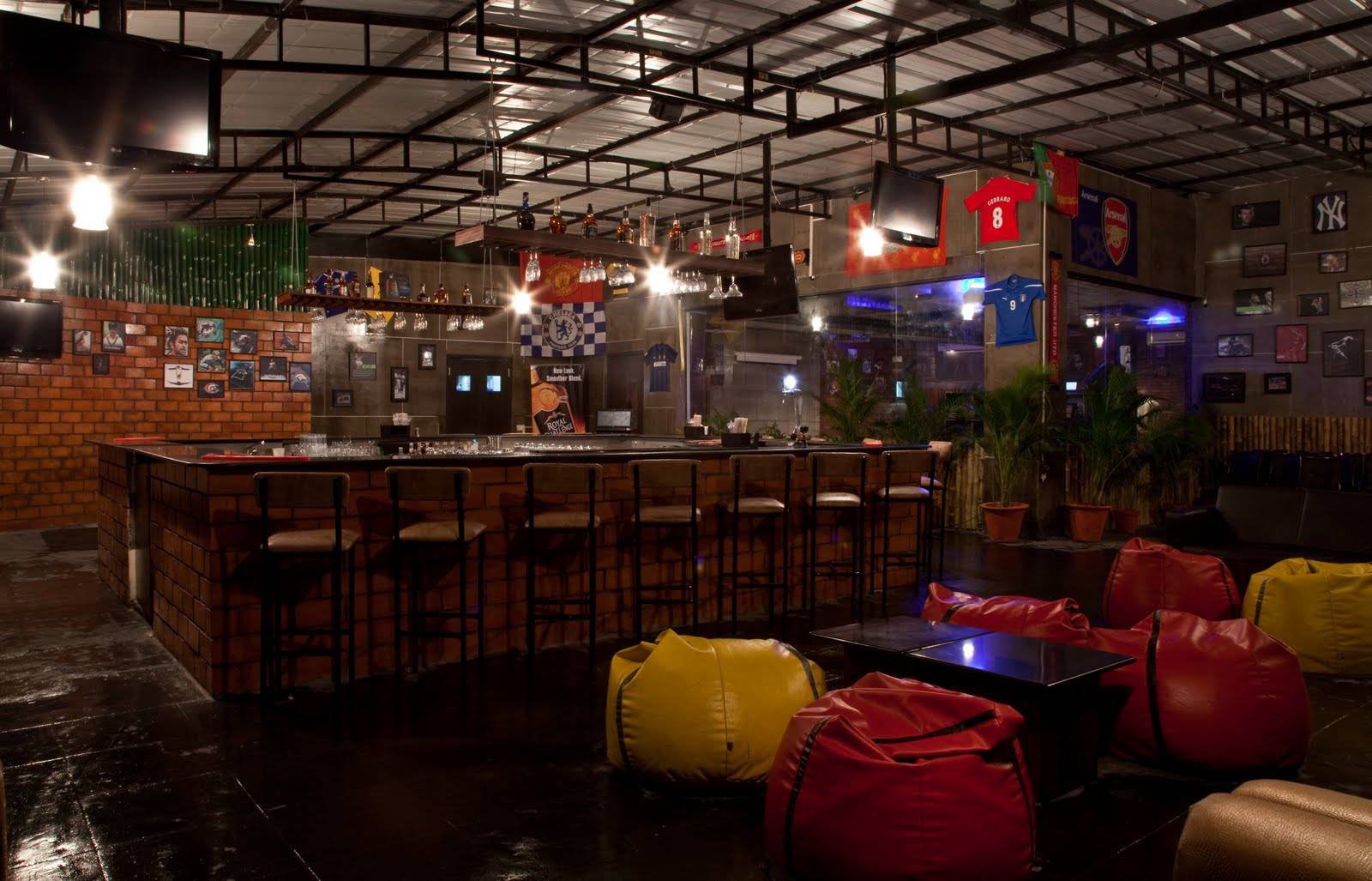 5. The Local 
Address: Opposite BMTC Bus Depot, 6th Block, Koramangala
Cost for Two: INR 1000 
Want your screening to be inclusive of great food, great service, and laid back ambience? Then visit this place to cheer for your favourite team. Look for amazing juices and mocktails and avail the Valet-parking service. 
6. Church Street Social 
Address: 46/1, Cobalt Building, Church Street, Church Street
Cost for Two: INR 1500
The most chilled-out place for youngsters and folks who are looking to have a good time at reasonable prices. Church Street Social will screen all the World Cup 2019 games and are giving away special LIITs to go with all the cricketing excitement.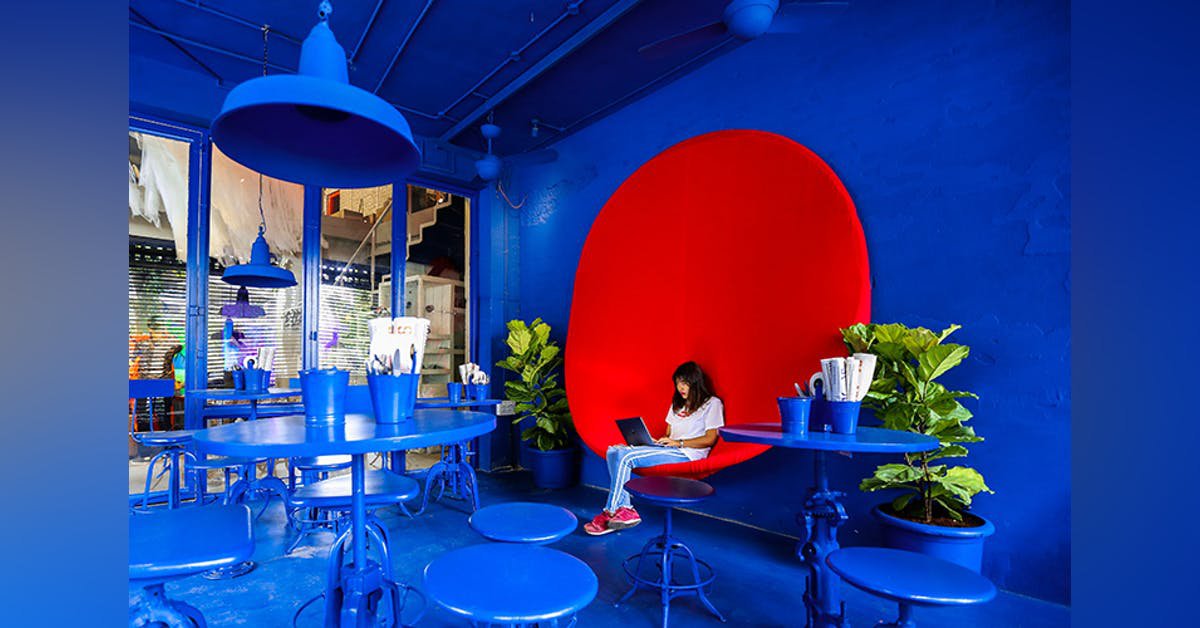 7. Prost Brew Pub 
Address: 749, 10th Main, 80 Feet Road, 4th Block, 4th Block, Koramangala
Cost for Two: INR 1800
Where else do you get an unlimited offer on all beers during the entire World Cup 2019 campaign? Touted as one of the best breweries in Bangalore, Prost Brew Pub serves you fresh brews with some really hearty dishes alongside. Totally worth every penny.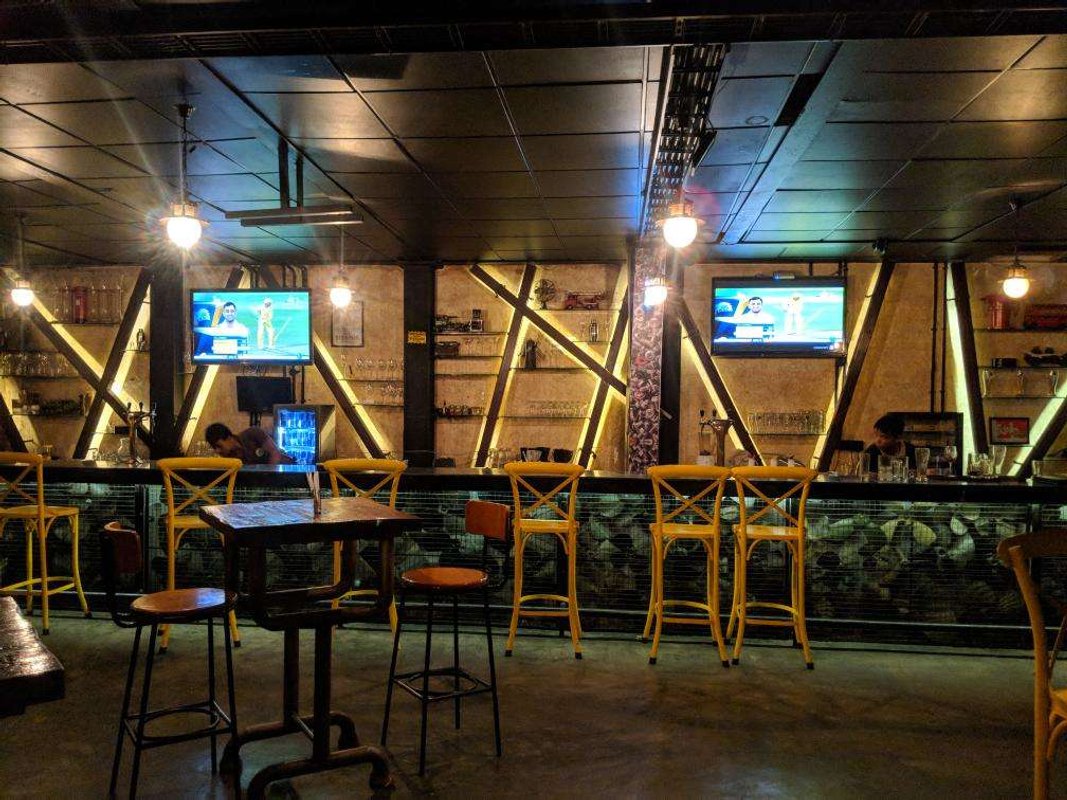 8. Vapour 
Address: 773, HAL 2nd Stage, 100 Feet Road, Indiranagar
Cost for Two: INR 1400 
This amazing place is filled with sports enthusiasts all week and it is not going to be any different during the World Cup. Low seating booths to catch all the action live and a rooftop section segregated for non-sporting guests in the house. An arena with 10/10 vibes. 
9. Three Dots And a Dash 
Address: 840/1,100 Feet Road, Metro Pillar 56-57, Indiranagar
Cost for Two: INR 1300 
This place promises you customized mocktails depending on what country or team you are supporting on a particular day. Order up one of their platters to munch on and you've got yourself an action-packed evening under the hood.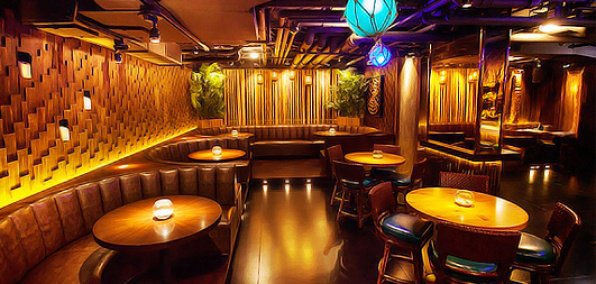 10. Red Rhino
Address: Uptown Square, Seegehalli, Hoskote Road, Chaitanya Ananya
Cost for Two: INR 1700 
Pick a cozy spot near one of the huge television screens or the projector area, and get set for the day's game. Get craft beers at 2+1 and appetizers at half price throughout the day only during match days.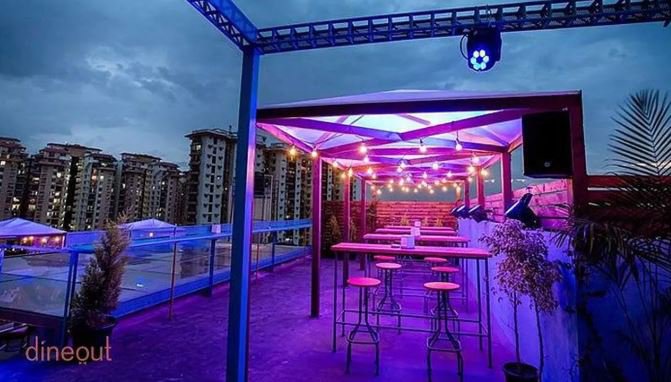 MUMBAI 
Address: Express Towers, Nariman Point
Cost for Two: N.A 
The only place giving away two tickets for the 2019 ICC World Cup in England & Wales. Yes you can actually participate and win a lucky trip to Europe. Apart from that, you can avail beer buckets for only ₹499 and top it up with interesting appetizer choices.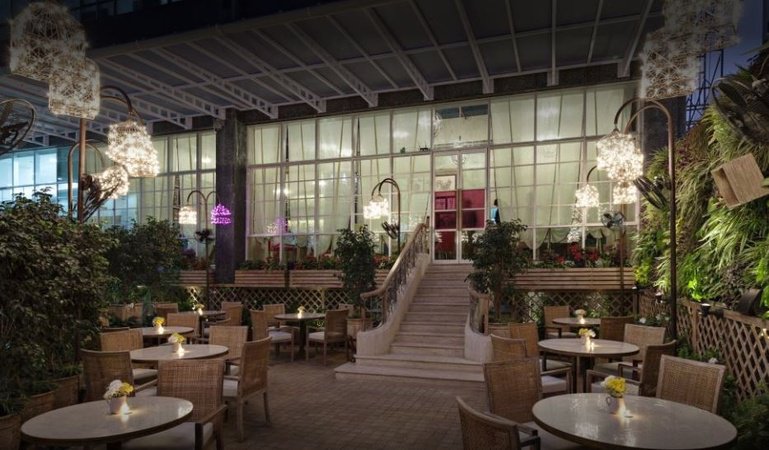 2. Havana Cafe And Bar 
Address: Gordon House Hotel, Apollo Bunder, Behind Regal Cinemas, Colaba
Cost for Two: INR 1400 
The selling point – a gigantic screen – that can be enjoyed by everyone irrespective of where they are seated. A true cinematic experience for cricket lovers, certainly a dream come true.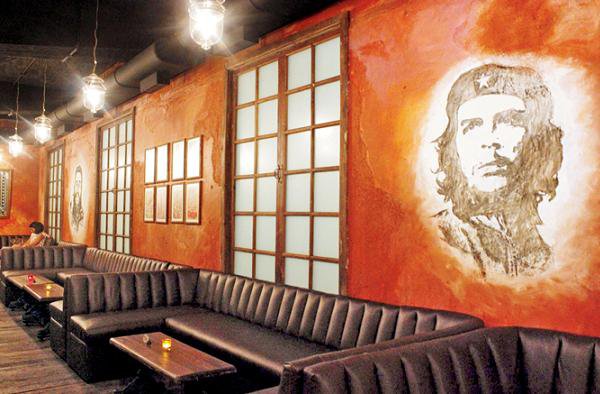 3. Amoeba Sports Bar
Address: 1st Floor, Club House Equinox Business Park, Kurla
Cost for Two: INR 2000 
Celebrating the love of cricket by giving out specially crafted cocktails based on cricket themes, this place is one of the most happening places in Mumbai, one that's pet-friendly too. Order cocktails like Googly, No Ball, Knockout and Sixes complementing the excitement in and around the place during the World Cup matches.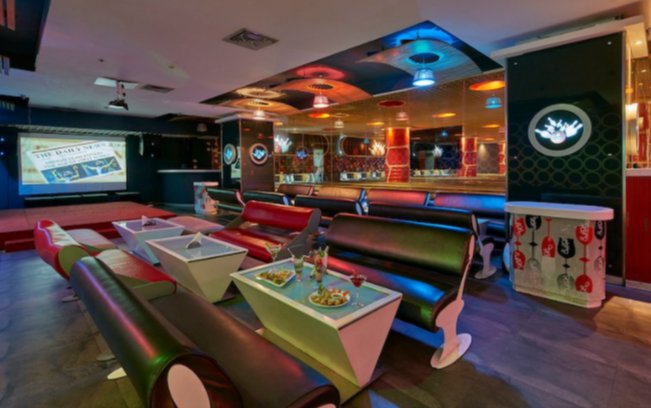 4. MRP 
Address: 20, Dharamputra, Pritam Estate, Dadar East
Cost for Two: INR 1300 
With special cocktail and mocktail options like – We Warned' You! Kohled It! Mai Warner and MS Bomb that are priced from Rs 149 to Rs 499, the place has prepped up well for the mega-cricketing event taking place this year. You can also go for cheap bucket and platter combos to satisfy yourself during the entirety of the 50-over match. 
5. The Bar Stock Exchange 
Address: 1st Floor, Club House Equinox Business Park, Kurla
Cost for Two: INR 1300 
The Bar Stock Exchange in Colaba is a hot favorite with teenagers and sports buffs who come here to catch the Indian team in action on the big screen. The place is always jam-packed so we suggest you book your table earlier or check-in an hour prior to a World Cup match being screened at the venue.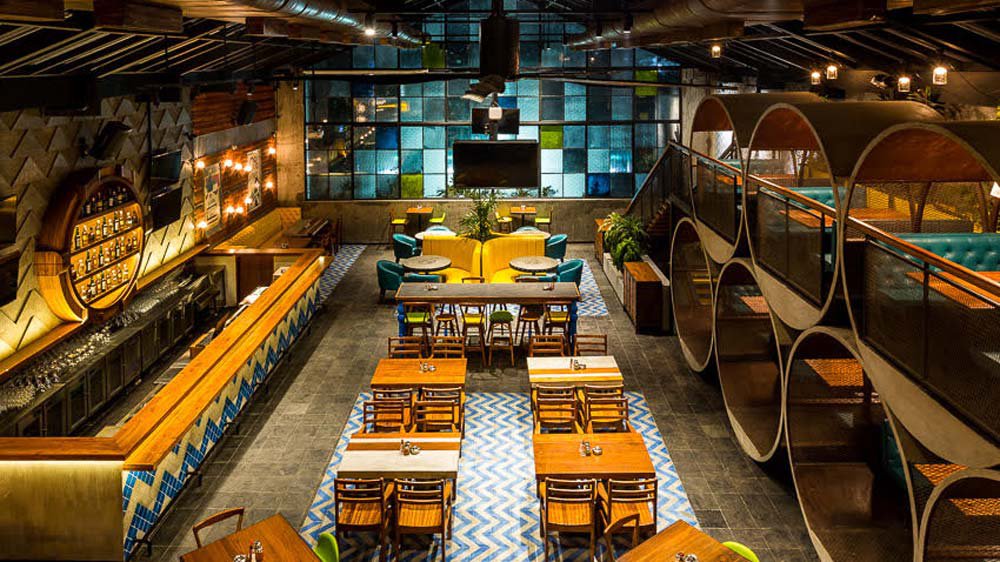 6. The Bar Terminal 
Address: Hamam Street, Next to Bombay Stock Exchange Building, Fort
Cost for Two: INR 1200 
A chilled out ambiance, stunning contemporary decor, and an amazing cocktail selection – that's what makes this place a hot favourite for people in South Mumbai. Relish the best cocktails on the menu like Love & Lock, The Tequila Split, and the Jack Sparrow. 
Address: 7, World Trade Centre, Cuffe Parade
Cost for Two: INR 2000 
This gorgeous city pub situated in the World Trade Centre is great for after-work drinks but if you want to experience live screening here, the bar is a good place to go to. Choose from a vast selection of beers, Indian whiskeys, and rums to make merry of the occasion.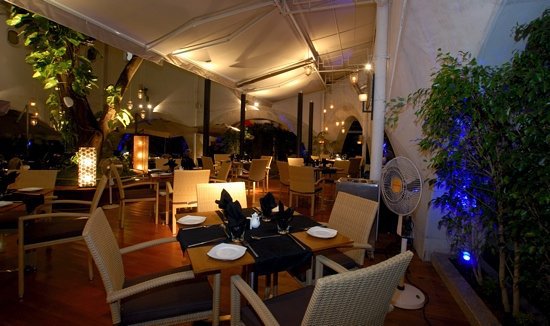 8. TAP Resto Bar
Address: 3rd Floor, Link Square Mall, Linking Road, Above Global Fusion, Linking Road
Cost for Two: INR 1600 
Beer on tap, pub food, and big screens, what else do you want when outdoors watching your favourite World Cup game with your loved ones? Probably a great selection of cocktails, well they've got you covered in that department too. Good company of sports freaks will be there by your side, always.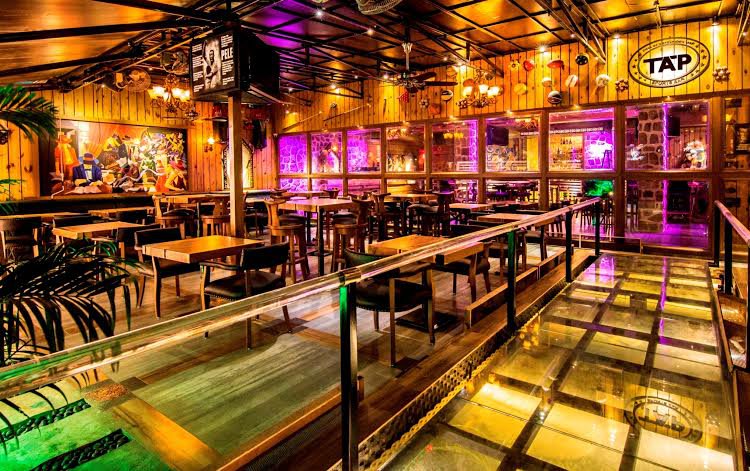 PUNE 
1. Aufside @ Hotfut 
Address: Kumar Pacific Mall, Swargate
Cost for Two: INR 1500 
A screening venue with a rooftop turf, sounds interesting doesn't it? Aufside has continued to be a classy sports bar with the inclusion of a huge projector right in the middle. Sit back and enjoy the 2019 World Cup here, when in Pune.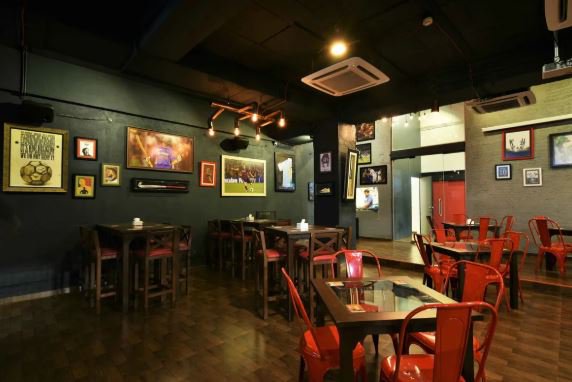 2. Frozen Monkey 
Address: Lobby Level, The E-Square Hotel, 132 A, Shivaji Nagar
Cost for Two: INR 1200
Located close to multiple colleges, this place attracts a lot of crowd even on non-sporting days. But you can join the bandwagon and be a part of all the cheering here at the Frozen Monkey. Make sure to be there before the match begins!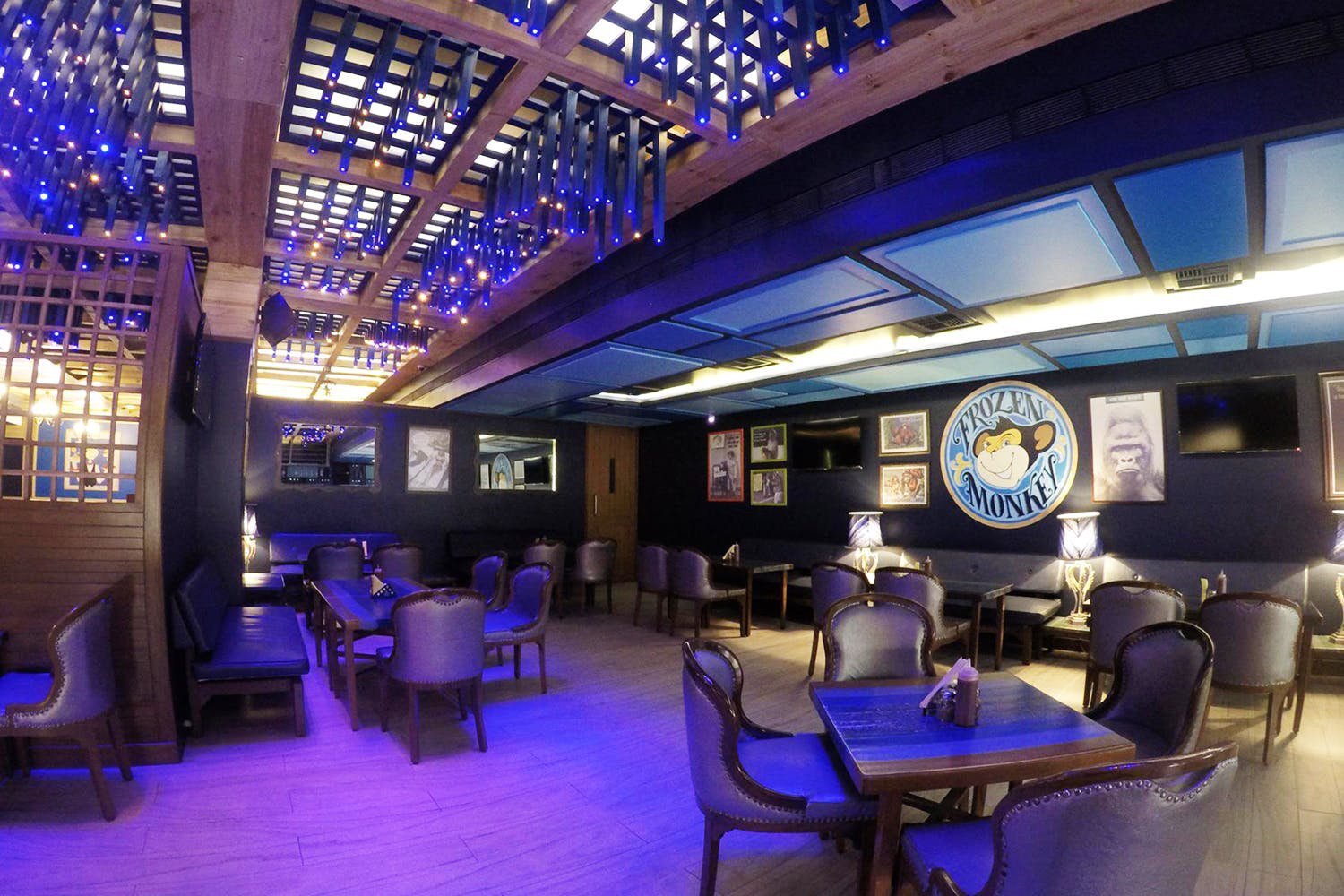 Address: Shop 1-2, Lane 6, Pingale Corner, Koregaon Park
Cost for Two: INR 1300 
Your place for casual dining but with a sporting experience. This place has got a nice ambience that gets better with one such sporting event being screened there live. Drink chilled beer of your choice while gazing at the big screen specially added for the 2019 World Cup. Look no further, Murphies in Koregaon Park is the perfect place for you.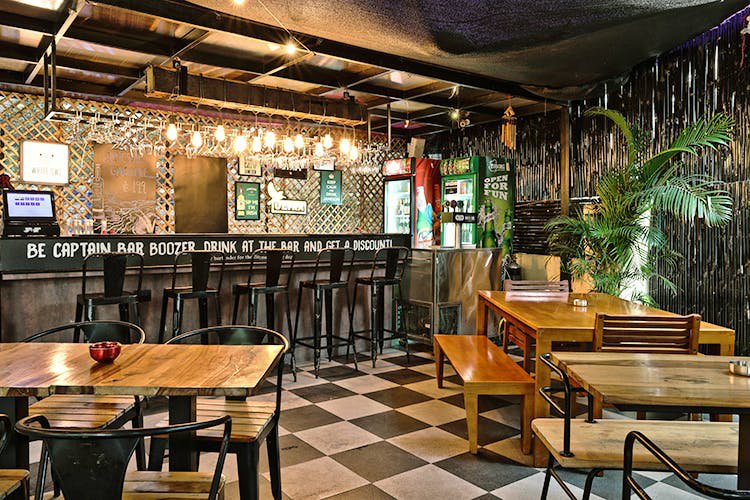 4. All Rounder Shots 
Address: Phoenix Market City Mall, 3rd Floor, Nagar Road, Clover Park, Viman Nagar
Cost for Two: INR 1600 
Whether you are someone who just wants to watch a game with beer/whiskey by his side or someone who's into gaming, All Rounder Shots, just like the name suggests is a place suited for everything. 
5. Toss Sports Lounge
Address: Inners Court, 23 Sahani Sujan Park, Near NIBM, Lulla Nagar, Kondhwa
Cost for Two: INR 1000 
Apart from finger-licking delicious food served with a smile, the place has a very lively atmosphere. Enjoy chilled beer pints and live World Cup screening at a reasonable price, here at the Toss Sports Lounge. 
6. Merazo 
Address: Main DP Road Chowk, Aundh – Road, Jagtap Dairy, Wakad
Cost for Two: INR 1000 
An amazing Greek-inspired restaurant-cum-bar, Merazo not only gives you a happy hour menu but also provides a ₹99 menu from 12:30 pm to 11 pm every day. Make your World Cup 2019 amazing without spending lavishly by coming here with your friends/colleagues or loved ones.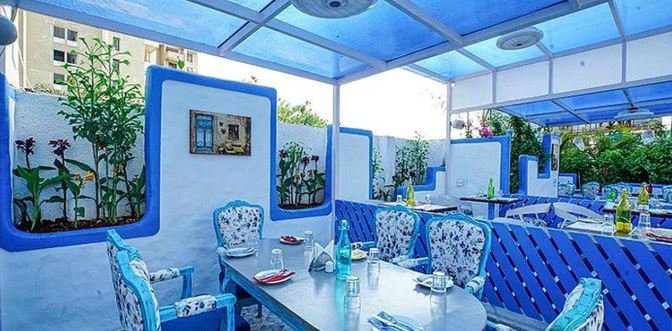 7. The Irish House
Address: Phoenix Market City, Nagar Road, Viman Nagar
Cost for Two: INR 1700
Pune's only Irish pub will join the World Cup festivities by giving out specially curated menus, beer buckets, and other such special deals for the fans. That's not all, you can cheer for your favourite team and test your luck with their prediction cards. Make the correct prediction in the first half hour of the game and if you're right, you can win free beers at the end of each match. 
8. Hidden Place 
Address: Gera Legend, North Main Road, Koregaon Park
Cost for Two: INR 1200 
Tired of hunting KP for cheap places with chilled beer? Hidden Place can be your perfect place for watching a World Cup game with chilled beer served in abundance.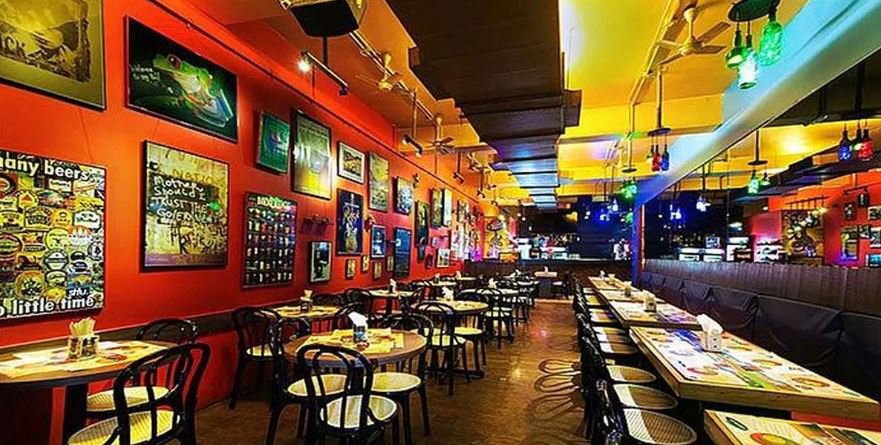 CHENNAI 
1. Rhapsody – Courtyard by Marriott 
Address: Courtyard Marriott, Anna Salai, Teynampet
Cost for Two: INR 2100 
A place with an electrifying atmosphere, Rhapsody is often seen as one of the best places to chill and hang out in Chennai. Snag a 1+1 offer on drinks during the World Cup as part of their 'Cheer for Champions' offer, which lasts until the World Cup will. Also get an entire bucket of chicken wings, chips, and veggies with a bucket of three beers only in ₹799, woah!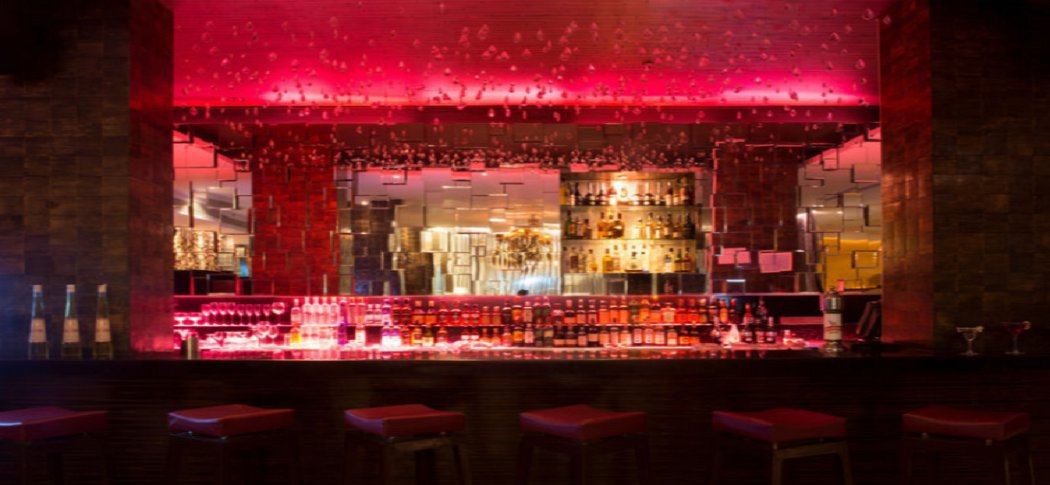 2. US 101 
Address: GLM Meridian Hotel, South Boag Road, T. Nagar
Cost for Two: INR 1350
A favourite among Chennai patrons, this place is not just a bar but an entire feeling in itself. Though usually jam-packed, there's never chaos inside thanks to their massive structure and a friendly staff alongside. Sports memorabilia, picture frames, and other decorations add to the vibes. Avail discounts during the World Cup and enjoy watching all Indian games here.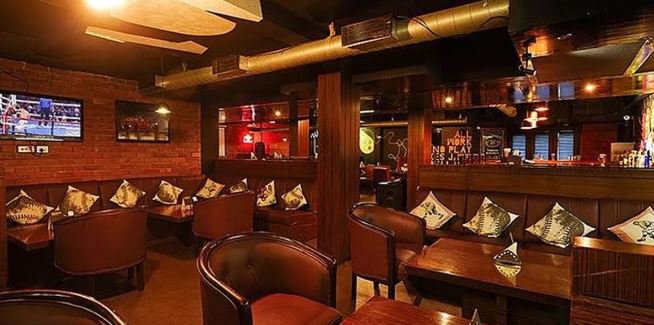 Address: Cine City Hotel, 1st Main Road, United India Colony, Kodambakkam
Cost for Two: INR 1000 
Though this place has no special World Cup offers, watching the games here can still be great fun because of their lit screens and quality TV sets. On Tuesdays you can get domestic spirits just for ₹111.  
4. BFF 2.0 
Address: 80/29, 2nd Main Road, RA Puram
Cost for Two: INR 1500
One of the newest and coolest bars in Chennai, BFF 2.0 has a hattrick of deals for you this ICC World Cup season. First, The Super Six – 6 British Empire beers and a BFF Special pizza just for ₹899. Secondly, Super Six Shots Offer with 6 drinks/shots of any domestic spirits and a BFF Special pizza for ₹999 and finally, buy 3 and get 1 offer on Singha Beer.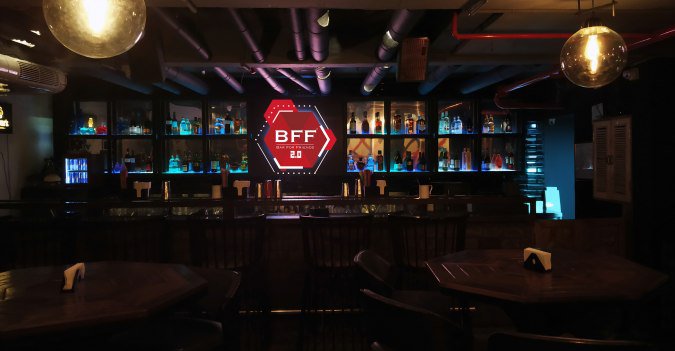 5. G Bar
Address: Novotel Chennai Chamiers Road, 11 Chamiers Road, Nandanam
Cost for Two: INR 2200 
Another space with great screening options and multiple offers for World Cup enthusiasts coming in. Get 3 domestic beers for ₹799 or 3 international beers for ₹1399 along with a menu that's going to make you really hungry.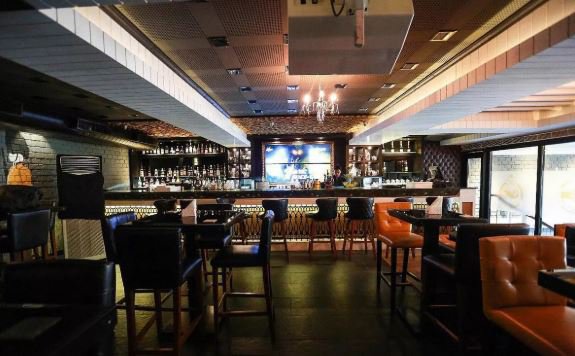 Address: The Westin Chennai Velachery, 154, Velachery Main Road, Velachery
Cost for Two: INR 1800 
Cozy up and watch the ICC World Cup 2019 matches at Willows at The Westin in Velachery. Avail some amazing World Cup offers like, Hit The Deck that gets you unlimited Beer during the game at ₹999 or Powerplay, which will get you unlimited alcohol and starters for ₹1399. 

7. Watsons 
Address: 90, Gopathy Narayana Chetty Road, T. Nagar
Cost for Two: INR 1200 
Watsons after gaining popularity in Bangalore opened their new restaurant and bar here in T. Nagar, Chennai. Ample space, large TVs, projectors, great food, drinks and of course the cheering crowds will get you going within minutes.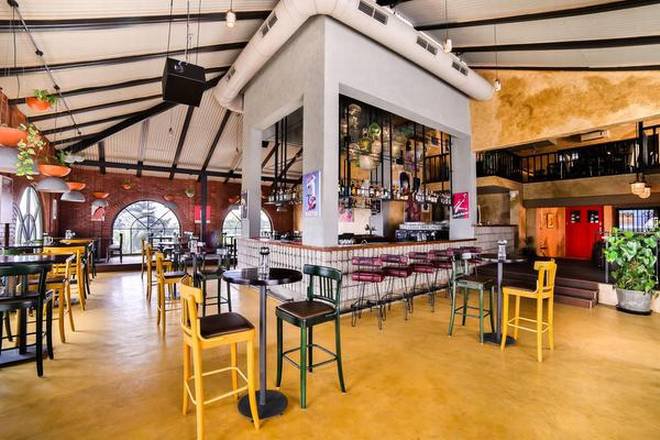 8. Pitch 
Address: The Metroplace Hotels, Zenith Building, Ascendas IT Park, CSIR Road, Taramani
Cost for Two: INR 1800 
A top contender in the sports bar scene, Pitch is now a well established place that's obviously going to give out a lot of World Cup offers. Watch live games on big screens and prefer going at night to enjoy the ambience even more. Don't forget the tasty treats and fun mocktails, which are reasonably priced for everyone's liking.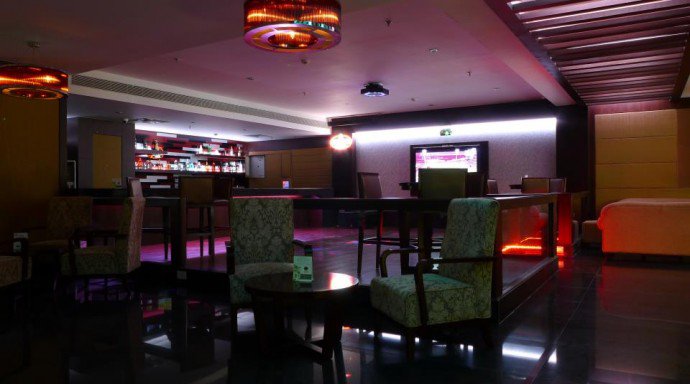 That's all in our list, if you have more places that we missed then please let us know in the comments. Cheers!