He placed his gloves, his hat and that long coat in the middle of the ring, or like he called it – his yard. He walked back to a standing ovation from the crowd as it yelled "Thank you, Taker!"
He lost the fight to the new big dog, Roman Reigns. And Jim Ross' last words after the match rang loud and clear…
"The deed to the yard seems to have changed hands."
This was the highlight of Wrestlemania 33. Again delivered, like countless times before, by the Phenom. But this time it was a symbolic end of the Undertaker's career as the bell tolled one last time and the lights went out.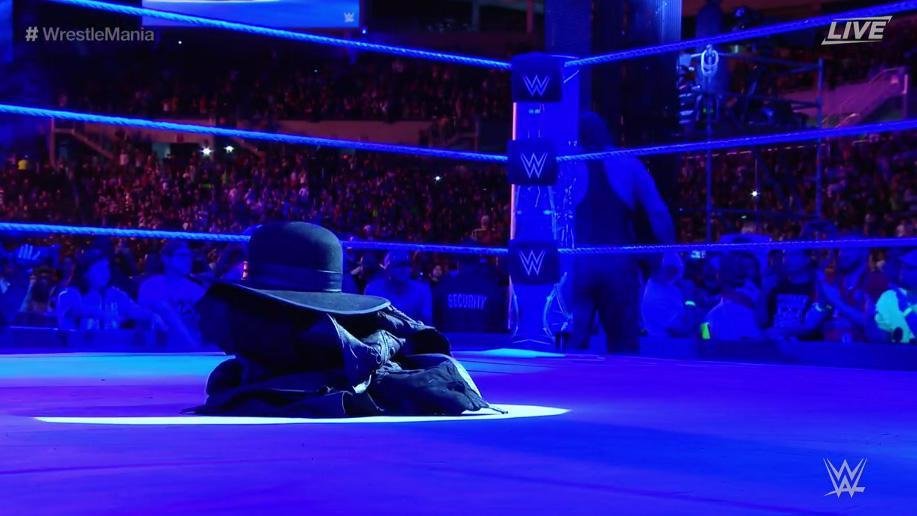 There were many big matches on the cards. Worthy enough for me to wake up at 6 AM to watch Wrestlemania. It was like going back to the 90s again. Taking time out to specially watch a WWE event. And they don't come bigger than this!
The pyro was on spot and the entrances were clearly in tandem with the magnanimity of the event. It is Wrestlemania, for god's sake. So it had to be.
Triple H came out to a police escort on a huge ass cruiser with Stephanie perched behind him. It looked majestic and the two don't seem to have aged. But that was about it. Triple H is past his prime and as much as they want the likes of Seth Rollins to replace him, they can't. Because, face it… Triple H is irreplaceable. 
The fights he had back in the day were just too damn good. Be it with Stone Cold or The Rock or even The Undertaker. That big match feel with Triple H in it has just ebbed way.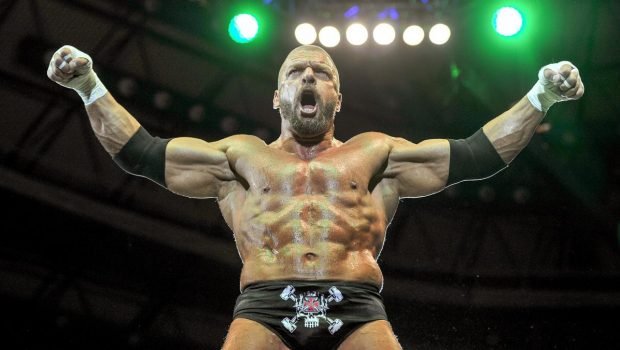 Wrestlemania always has a surprise in store for us and this time it was an 'extreme' one. 
The Hardy Boyz – Matt and Jeff – returned to WWE after several years of absence. They did what they do best, put their bodies on the line, break things and as always, when Jeff flew off the ladder, Matt ascended one to pick up the titles. Yes, it took me back to the old days again. The Hardy Boyz as tag team champions.
But how long do you think Jeff can keep doing that?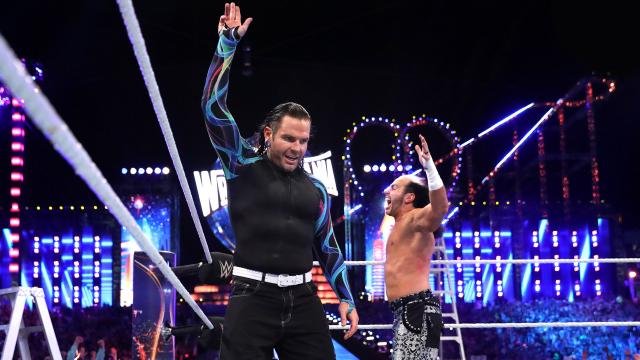 Goldberg vs Brock Lesnar – just sounds monstrous, doesn't it? 
Well, it would have been 12 years ago. Goldberg did put on a show, a few spears and a jackhammer. He had beaten Lesnar twice before, but this result was obvious. Goldberg can't fight anymore and they had to relinquish the belt in Lesnar's favour. So they did. Some 10 suplexes and an F5 later, the beast held the gold in his hand. 
It wasn't a long match. Simply because Goldberg is a shadow of his previous self and it only exposed the WWE's desperation to make this event huge. Earlier, it used to be effortless.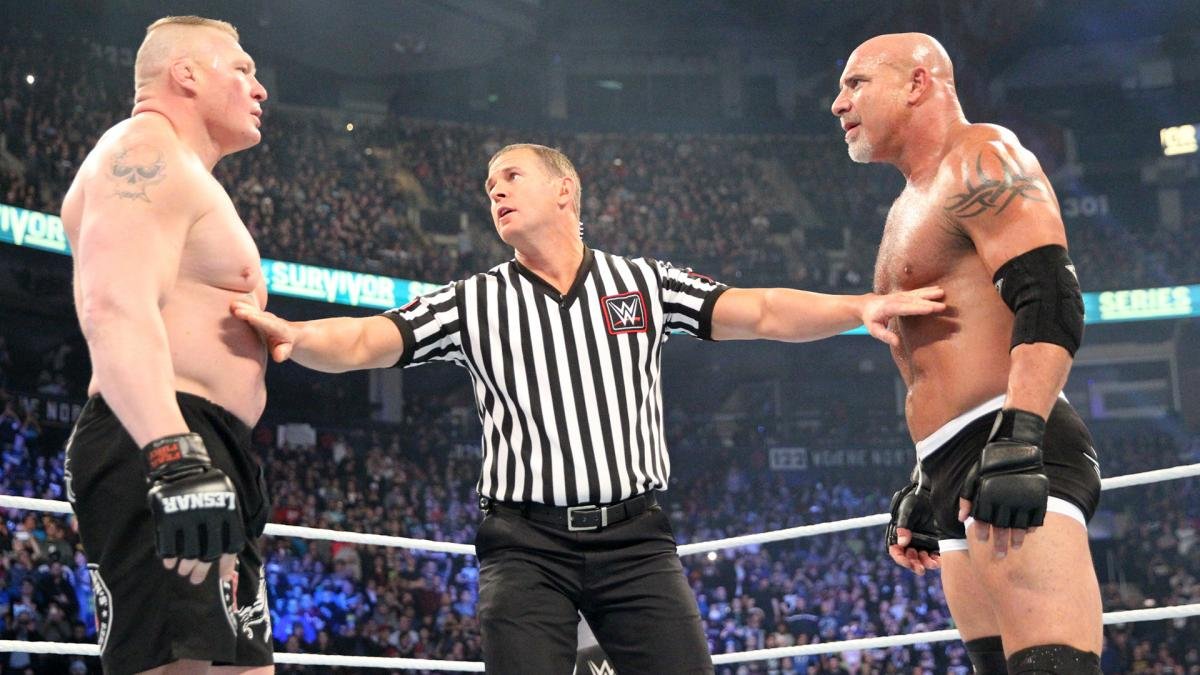 But to be honest, there is some exciting new talent. 
Like Bray Wyatt, but he succumbed to an RKO out of nowhere. And if you ask me, Randy Orton is the only one carrying the old school legacy. John Cena's involvement in Wrestlemania was reduced to a mixed tag team match which culminated in him winning and then proposing to his girlfriend. 
Imagine, Big Match John doing all that. And as aww-inducing as it was, would you call that a Wrestlemania moment? Just for perspective, this is what he pulled off in WM 25?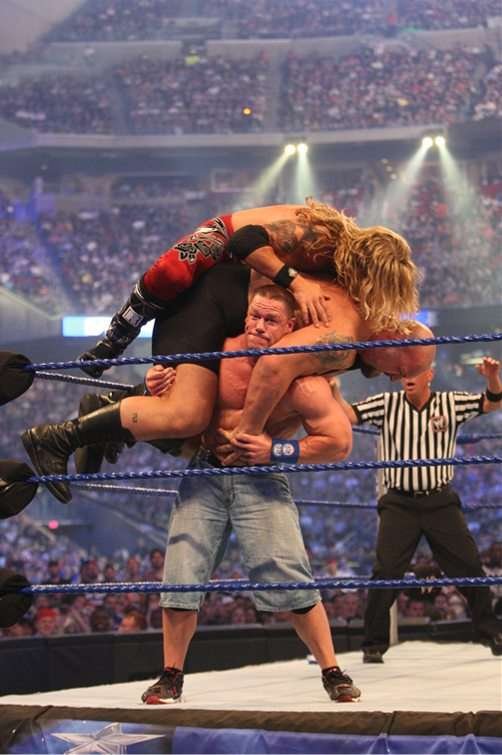 They even gave Shane McMahon a shot. AJ Styles and him put on a brilliant show, no doubt. Shane has always been an entertainer. Bringing him back seemed like a good idea. They are trying, no doubt. But he can only put his body on the line so many times. Wrestling is running out of superstars, so they are turning to the old ones.
It gets you going, but it never gives you that feeling. It never makes you feel attached, like it used to. Wrestlemania used to be about men flying down from the rafters, matches that left people in heaps of blood, title changes that shocked us all and moments that left us in tears.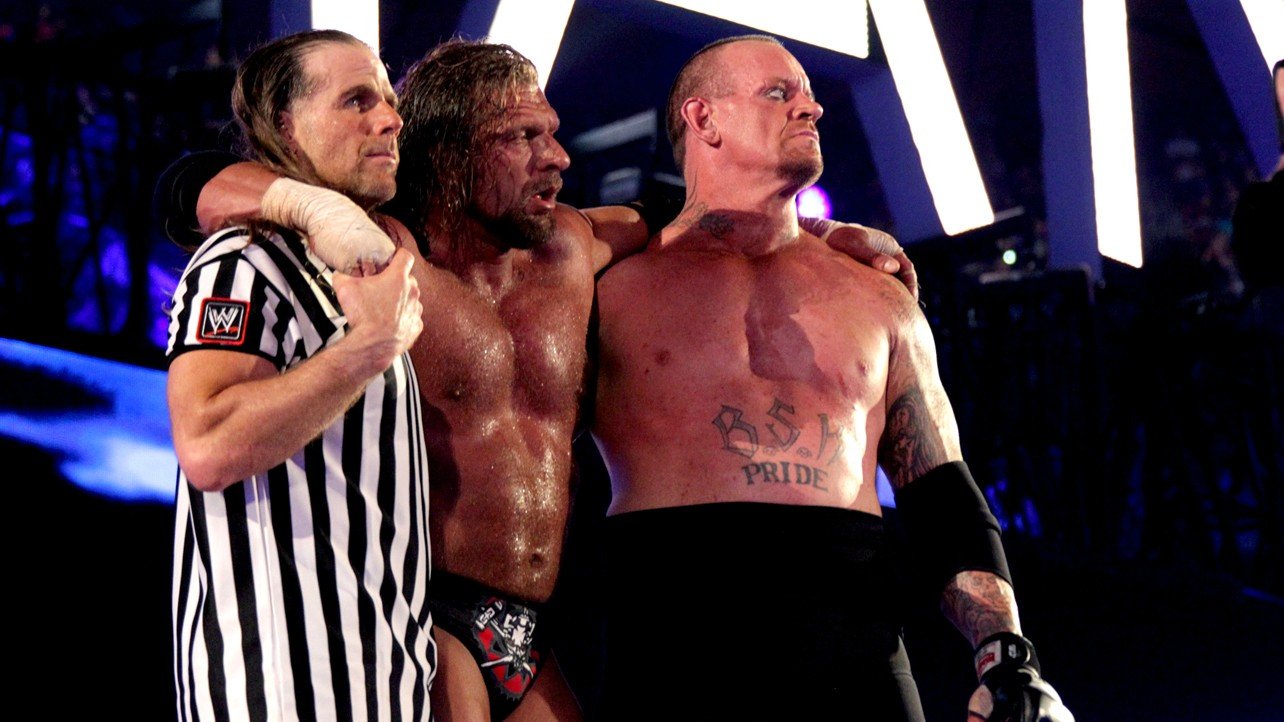 You know, when it comes to sports, there are always stars and athletes who maintain that level of expectation and give us what we need. When Sachin retired, we got Kohli. When Ronaldinho retired, we got Messi. There is always a new breed that's ready to take on the mantle. 
But Wrestlemania is one thing that can never ever be as good as it used to be. Bring back all the old wrestlers if you want, but they aren't in their prime and compared to what they were, the current ones are just a lacklustre bunch in comparison. They don't have the charisma of Shawn Michaels, the skill of The Rock, the incomparable popularity of Steve Austin or the dominance of a young Undertaker.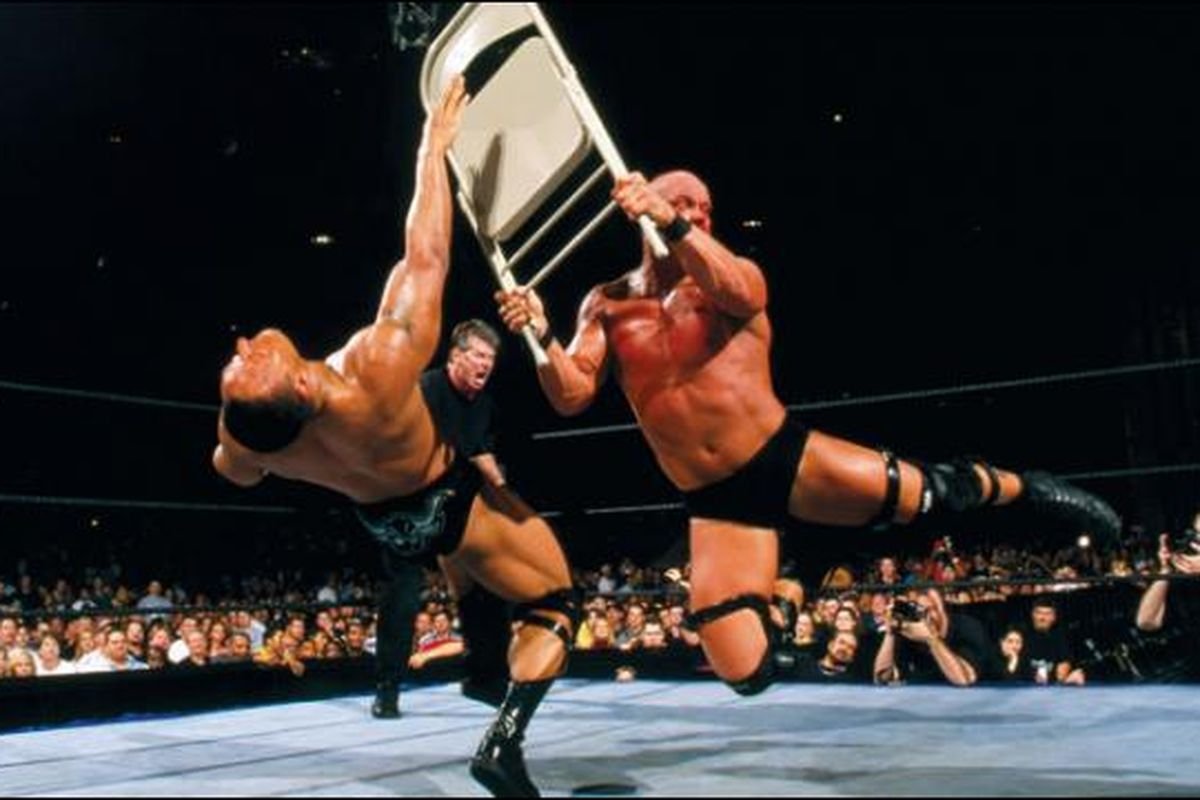 What a time it was when those men ruled the ring! The stunners, the pedigrees, the choke slams. Bodies breaking, tables slamming, Jim Ross shouting at the top of his voice and the crowd going nuts. It has changed, it has all changed. And it will never be the same. 
It's just an event now. It used to be a spectacle. It used to be an emotion.
For old school fans, at least there was some solace in the fact that we watched one of the greatest ever bow out and create one last Wrestlemania moment. With him departing, it is all buried. 
RIP old school wrestling, you gave us some wonderful memories. And one last time – Thank you, Taker!