Harpreet Singh was the lone bright spot for India on the opening day of the Asian Wrestling Championship as he bagged a bronze medal in Greco- Roman 80kg category, even as other Indians failed to put an impressive show.
Harpreet bagged his second successive bronze medal at the Asian Championship after defeating Junjie Na of China 3-2.
After the first round, the scores were tied at 1-1 but the Indian came back strongly in the second round by taking down his opponent to earn two points to lead 3-1.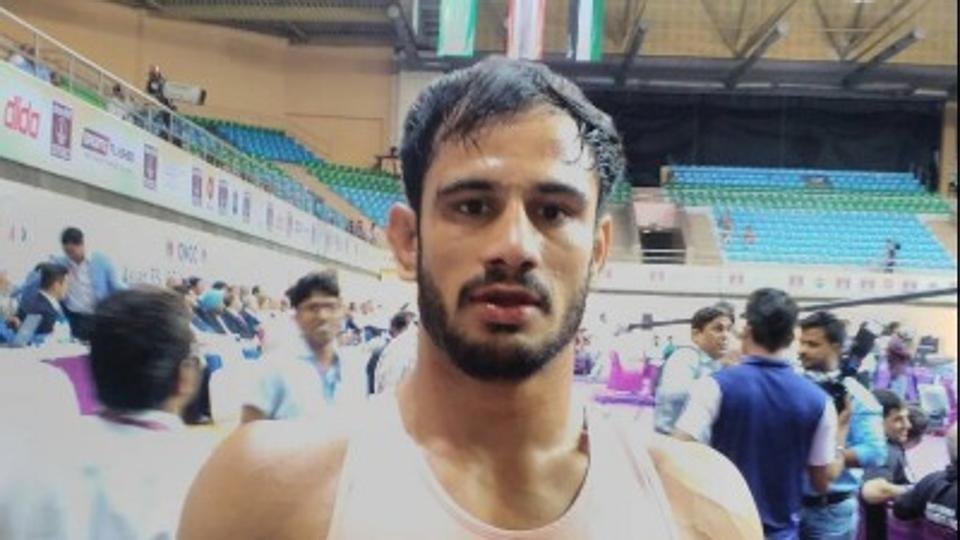 Although the Chinese got one point due to the Indian's passivity, in the dying minutes of the bout, Harpreet applied 'bagaldo' technique to have the last laugh.
Harpreet's medal was the only silver lining on a day when not only the other Indian wrestlers returned empty handed but it was also a shabbily arranged event with a handful of crowd in attendance.
The first day of the Asian Championship lacked the sheen as it commenced to an extremely poor response with no facilities for either the fans or the media.
"There was a lot of pressure on me as I was the only medal hope left and I wanted to give the country a medal on the first day of the championship, being the hosts," said Harpreet, who had bagged a bronze at the last edition in Bangkok, Thailand.
"I focused very hard and strategised how I could win the bronze. I am glad I could apply the strategy well to win the medal in the end," he added.
Another Indian in Gurpreet Singh (75kg) came close to finishing on the podium but lost his bronze medal bout 0-8 in just 38 seconds to Bin Yang of China.
The other three Indian Greco-Roman wrestlers — Ravinder (66kg), Hardeep (98kg) and Naveen (130kg) — who were competing today failed to clear the hurdles and bowed out early of the tournament.