India wicketkeeper Wriddhiman Saha just scored a T20 century in 20 balls. 
YES, 20 BALLS!
You read that right!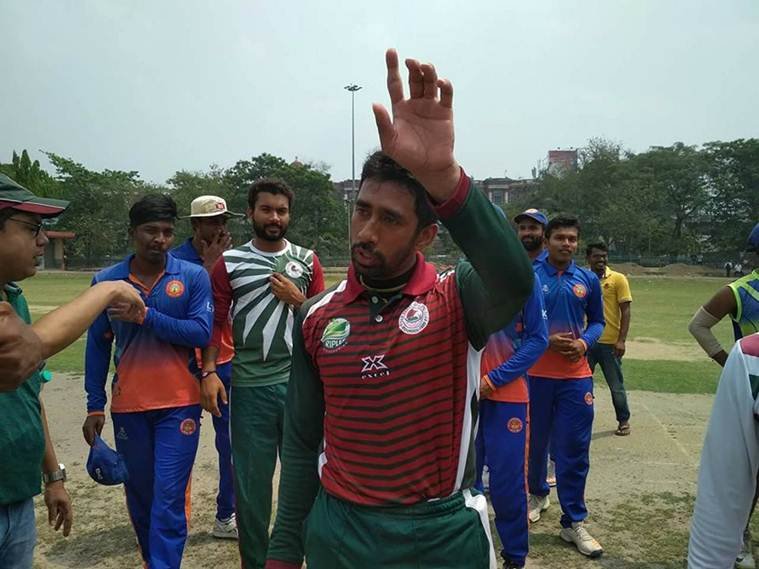 Playing for Mohun Bagan in a JC Mukherjee Trophy match against BNR Recreation Club, the 33-year old finished with 102 off 20 balls. He hit 14 sixes and 4 fours, helping Bagan chase the target of 151 in just 7 overs.
He reached 50 in 12 deliveries and then finished off the game with 6 sixes in the last over. There is no verification yet but this has to be some kind of world record.
In professional matches, Chris Gayle holds the record for the fastest T20 century, reaching 100 in 32 balls during the 2013 IPL season.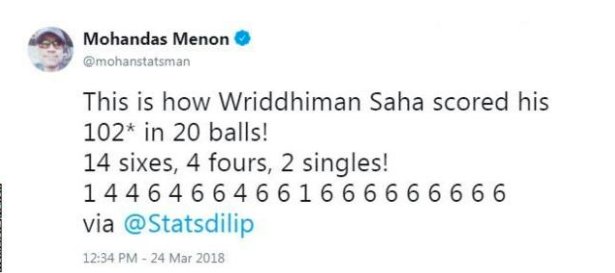 Saha will be playing for the Sunrisers Hyderabad in the upcoming season of IPL. Looks like he's warmed up and ready to go!