Remember Yuvraj Singh in the 2007 World T20? Remember how Stuart Broad was left red-faced by Yuvraj who smashed six sixes in one over? We bet Andrew Flintoff sure does. And so do all cricket fans. That was not, however, the first time a batsman had done that and most likely, something that will be repeated again in the future.
But last week, something even more unique happened in Australia. A feat that we are unlikely to see any time in international cricket. 
Aled Carey, playing for Golden Point Cricket Club, bowled THE perfect over, getting six wickets in six balls!
Yes, you read that right. A double-hattrick in a single over.
Here's the image of the scorecard, courtesy Golden Point Cricket Club.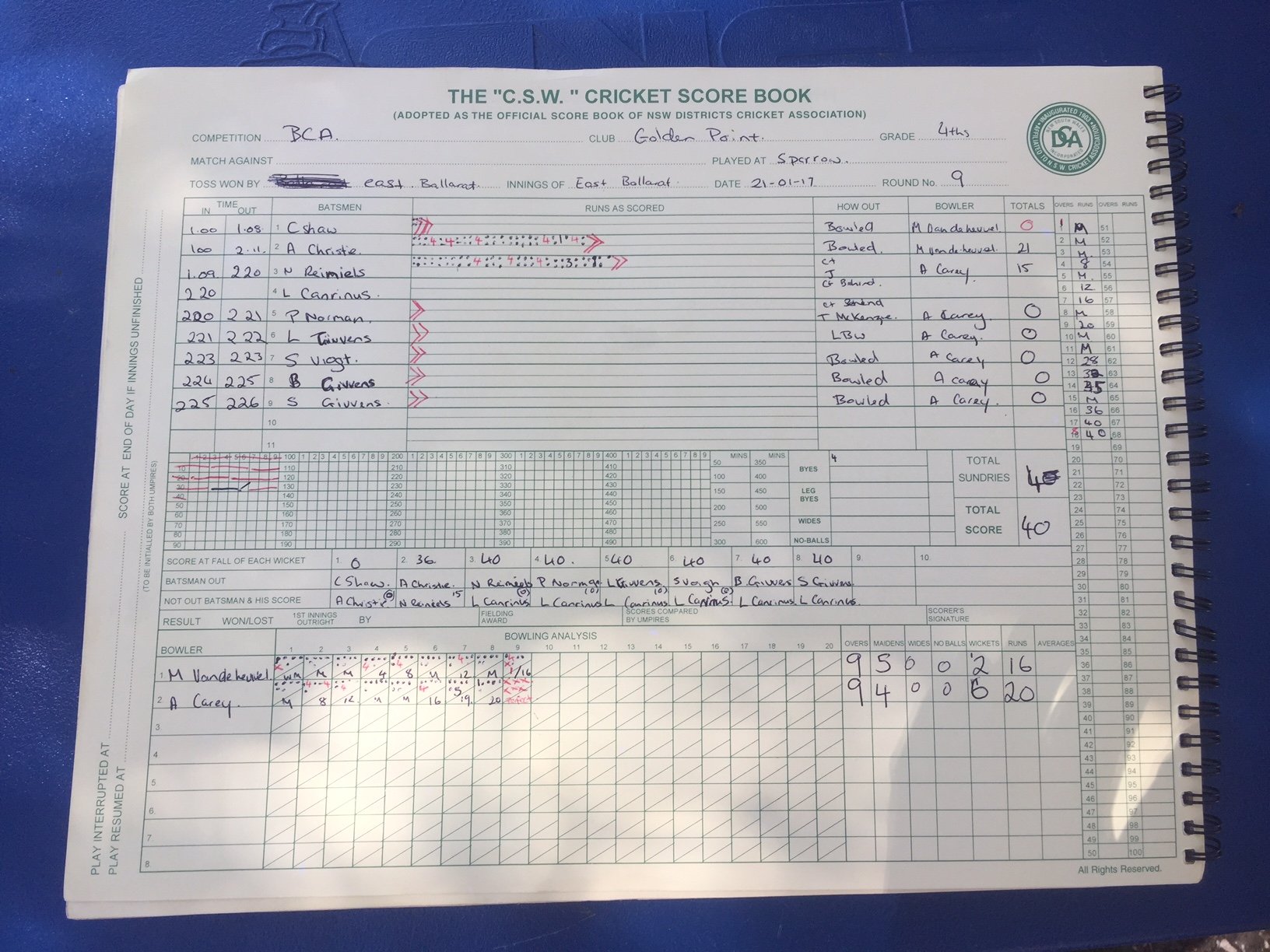 "There were only a handful of spectators watching but someone from the crowd sensed something special was happening and managed to record Aled's fifth and sixth wickets," John Ogilvie, secretary of Golden Point, is quoted as saying by BBC Sport.
"We've got the ball in the safe and we will make a trophy to present to Aled at our awards night in April to celebrate his feat," he added.
The opposition were bowled out for 40 and Carey finished with figures of 6 for 20 in 9 overs.
The website of the club posted this caption along with the scorecard:
"Aled Carey, has pulled off one of the greatest feats of all time when playing for the GPCC 4ths. As if a hat-trick with two caught and an LBW given by the opposition captain wasn't enough, Aled then proceeded to clean bowl the next three victims – thus completing the perfect over – 6 wickets in 6 balls."
No disagreements there, it has to be one of the greatest feats of all time.