He wants to finish games like he did for the Kolkata Knight Riders against Delhi Daredevils but Yusuf Pathan won't change his flamboyant style of batting.
Pathan also feels that he is a special talent, who doesn't need to compete with anyone but focus on his own game.
"Everyone has some special talents, and I am also special in my way. I don't want to compete with anyone. I want to prove myself with my performance on the field. It does not matter to me who's ahead of me (in representing India). I consider myself as a special talent," Pathan said with a lot of conviction.

.
Having scored a 39-ball-59 against Delhi Daeredevils, the India discard proved why he is so highly rated in the Kolkata Knight Riders ranks despite his game-changing knocks being few and far in between.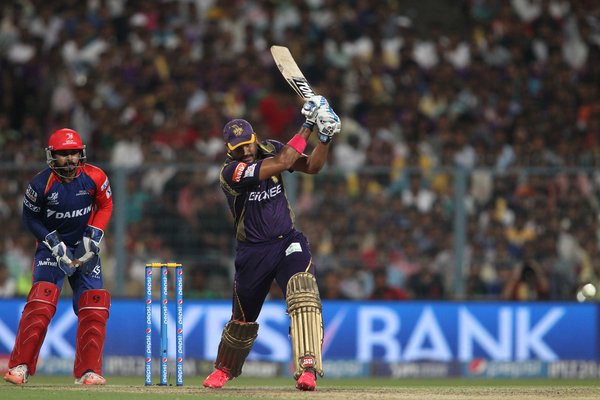 "I have to back my talent. It does not take time for things to change. If I continue to perform well, at some point I will get an opportunity if not today then tomorrow," Pathan said, seemingly positive that he may once again don India's jersey.
Pathan also believes that as long as he is at the crease, KKR can win matches.
"I think as long as I am at the crease, the team will win comfortably. In the past, I have seen the team has gone on to lose the match after I got out. All these things, I have brought some changes in my game. It's about playing shots."
Pathan has had his share of disappointment with the team especially during their maiden title-winning campaign in 2012 when he managed just 194 in 17 matches without a single half- century but the Shah Rukh Khan co-owned franchise has backed him throughout these years.
In fact, his 112 matches since 2011 is one more than skipper Gautam Gambhir's 111 games for the popular Kolkata franchise.
"The only message from Shah Rukh Khan continue to entertain the way you have been," Pathan said.
At this stage of his career, Pathan only wants to enjoy his cricket.
"I just want to enjoy my cricket. If you see in the last game, I've started playing shots from the very second ball. My style has not changed, it is just that I want to make sure that I take the team through till end. This is the only change," he said. 
Feature image source: BCCI