In association with
Samsung India
*Like. Comment. Share. Scroll.*
Heaven knows we take our social media game seriously. It's all about uploading the perfect shot before the hearts start flooding our notifications. But photography can get tricky if you don't have a professional camera right?
Wrong! All you really need is a decent smartphone and you can still blow everybody's minds with your genius clicks. It's no rocket science, but just a few simple hacks. So read on to know these 10 photography tips and tricks that'll totally make your followers swoon over your feed.
1.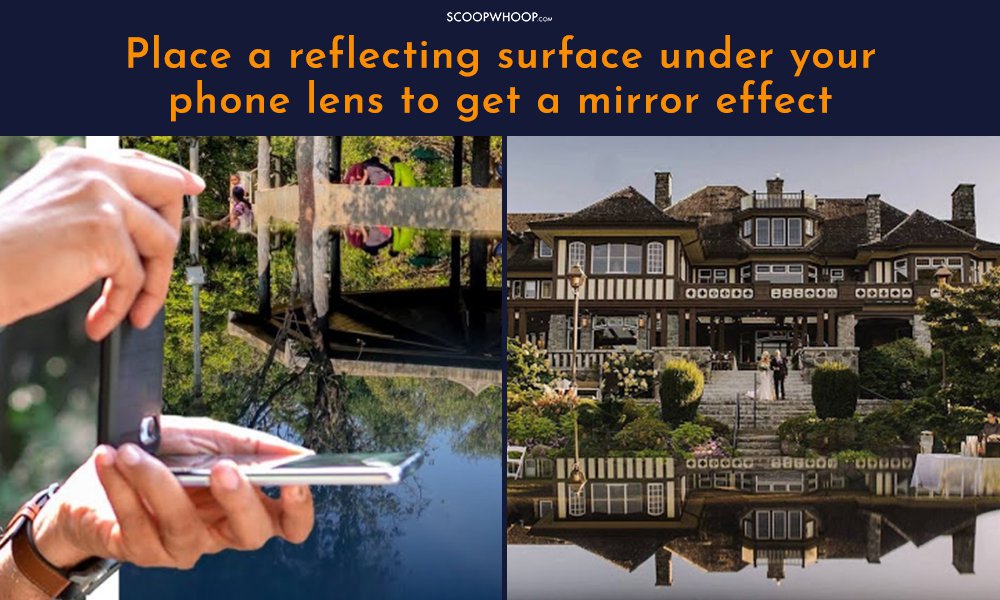 For this purpose, you can either use the screen of another phone or simply place a mirror under your phone camera's lens. Just make sure to align your camera and the mirror in a way, that you can capture the full reflection of the subject. And if you happen to be using the Samsung Galaxy M21, then its 48 MP rear camera with a 123° ultra-wide-angle shooter will help you click the perfect shot!
2.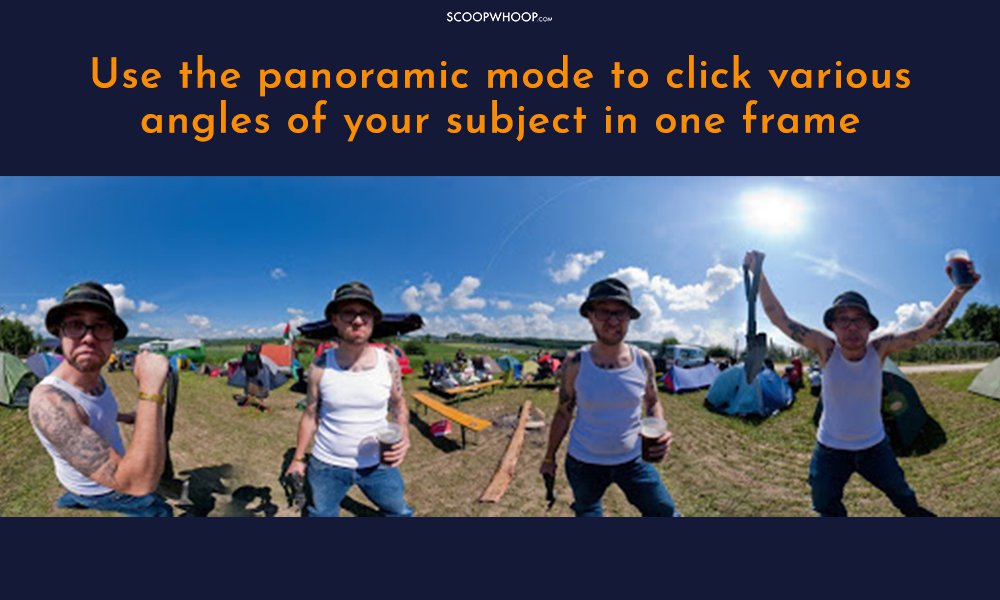 Get creative with the panoramic mode on your camera. Ask your subject to move around while you pan your phone to capture them. And the end result will be pleasing to the eyes. 
3.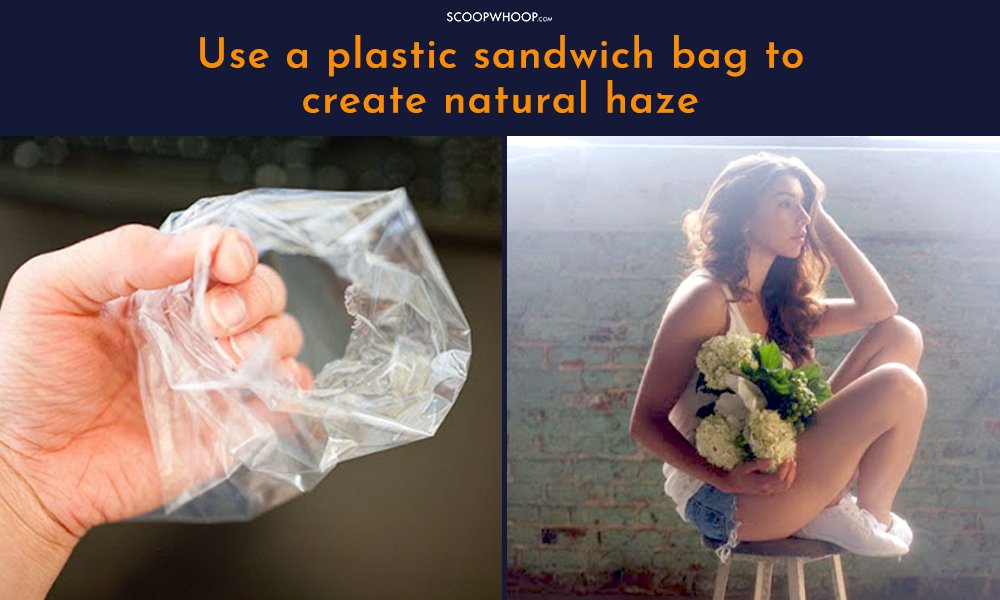 Now who isn't a fan of pictures that look like straight out of a dream? But to create a haze you need the right instruments. Just joking! Pick that transparent plastic wrapper lying around, and partially eclipse your camera lens to create a white smoky effect around your subject. Which reminds me, the Samsung Galaxy M21's camera comes with a 5MP depth sensor, that'll make sure you get detailed and well-metered shots in daylight. 
4.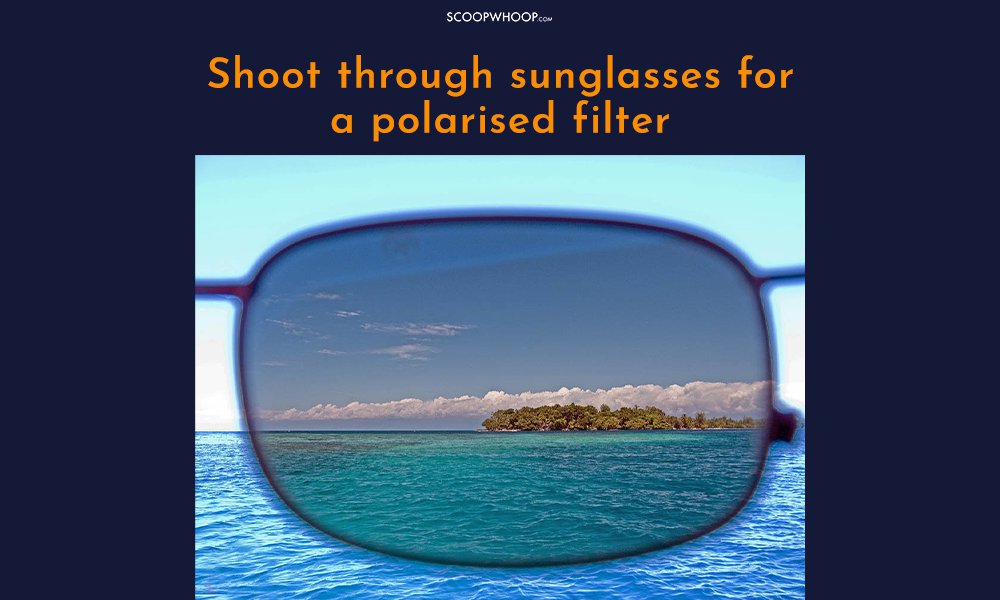 This is a genius hack if you want to get proper exposure when shooting in harsh light. Tinted sunglasses will also give a vintage feel to your image, transporting you to those good old days. You're welcome!
5.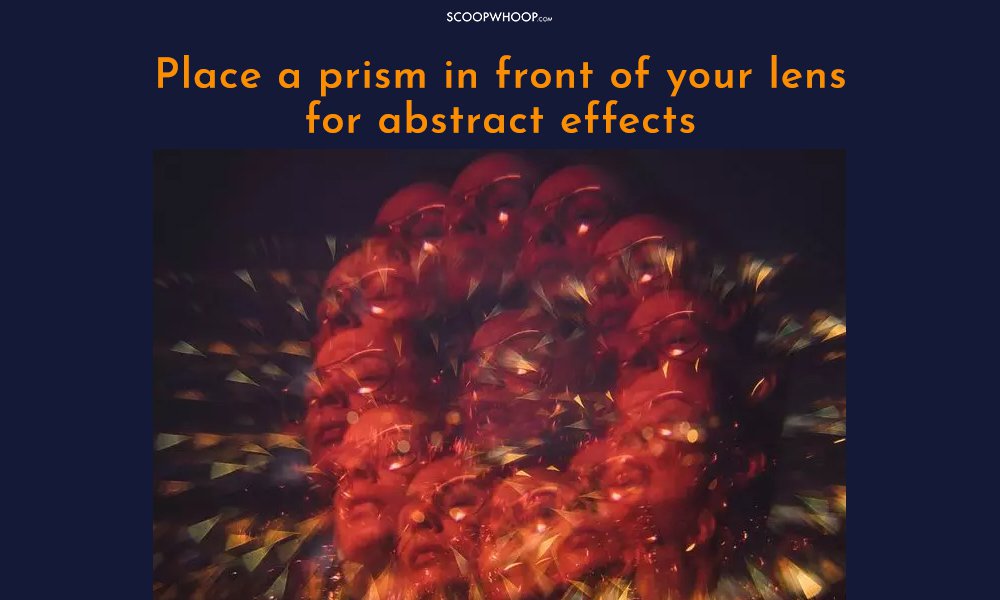 Abstract everything is fun. And when it comes to photography, you can trust natural lights to amaze you with their reflections. All you need to do is place a prism in front of your lens and let it throw myriad patterns and colours on your subject. 
6.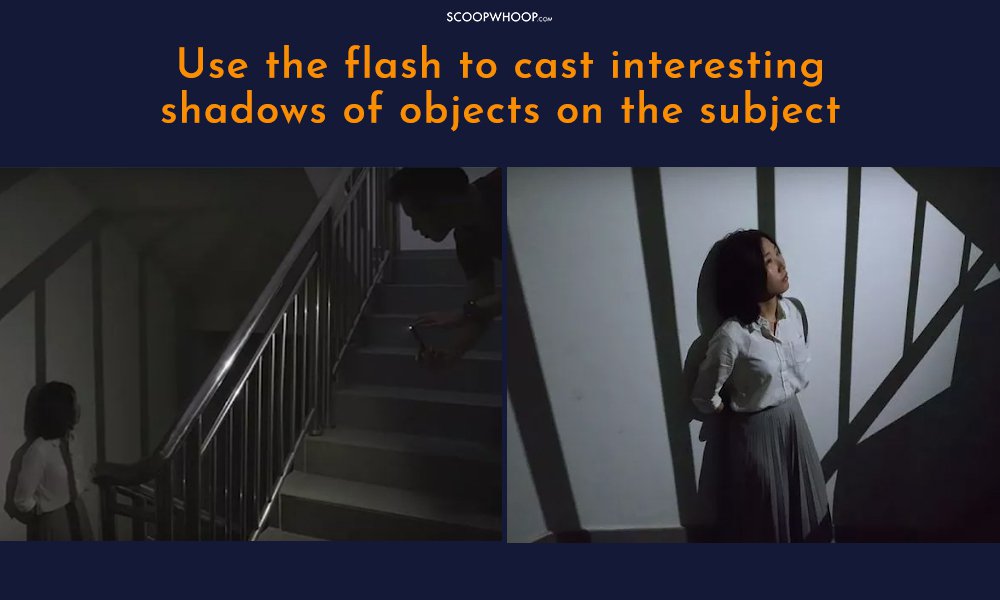 Shadows can really breathe life into you pictures, if you use them correctly. For this technique, you just have to make sure there is absolute darkness and the only light in the room is of your camera's flash, which needs to be efficient. Just like Samsung Galaxy M21, that really impresses you with its LED flash, illuminating the subject like a diamond. 
7.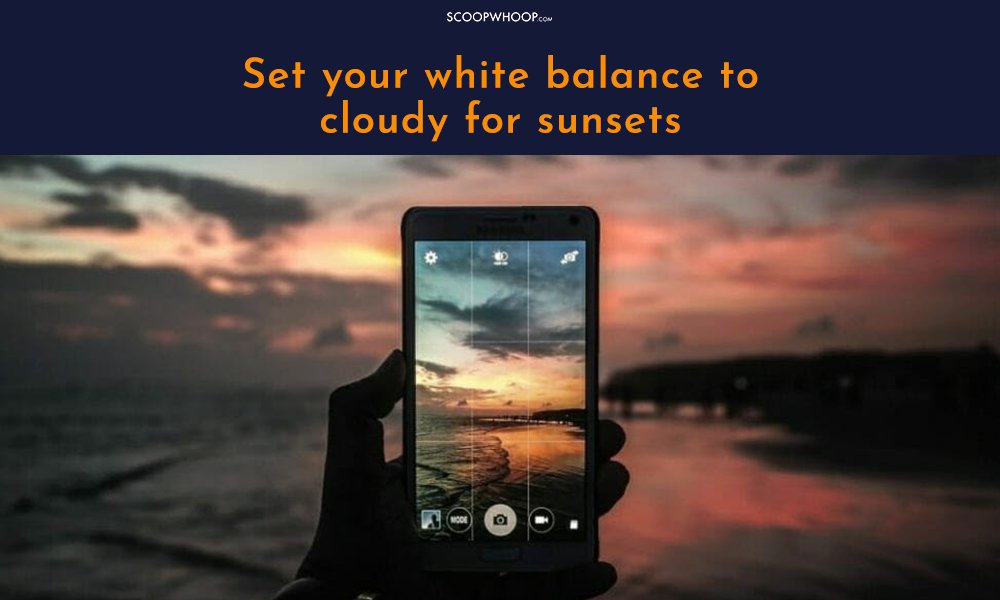 Sunsets are so beautiful. So it'd be simply nice if we could capture the deep red skies in its full glory. Just switch your white balance setting to cloudy. This will immediately add more warmth to your photos and accentuate those stunning sunsets. 
8.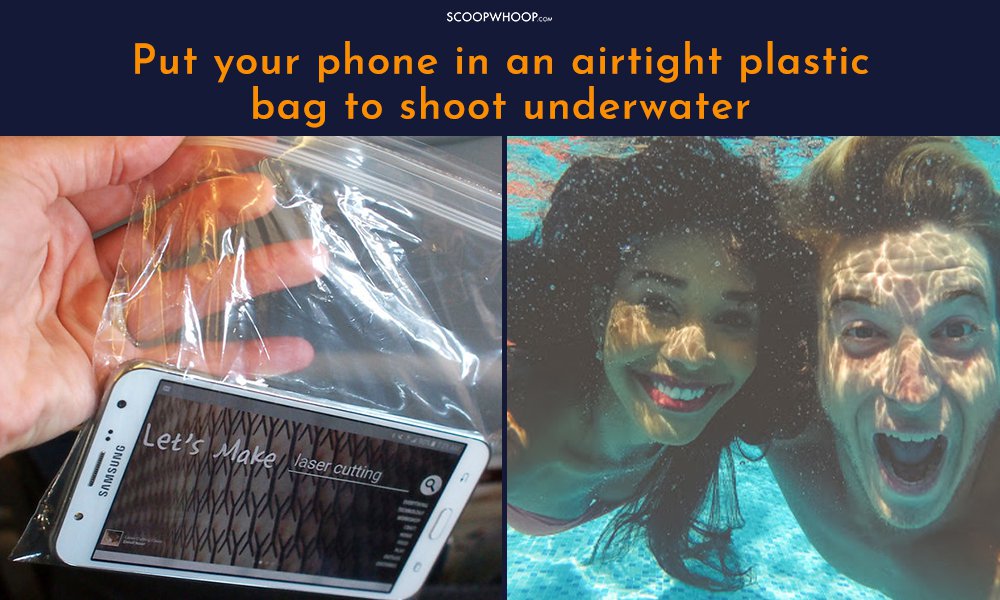 This hack is pretty interesting. And yes, you can absolutely click those stunning underwater images of yourself, just like a celebrity. All you need to make sure is that you seal the plastic bag properly so that you don't damage your phone in the process. 
9.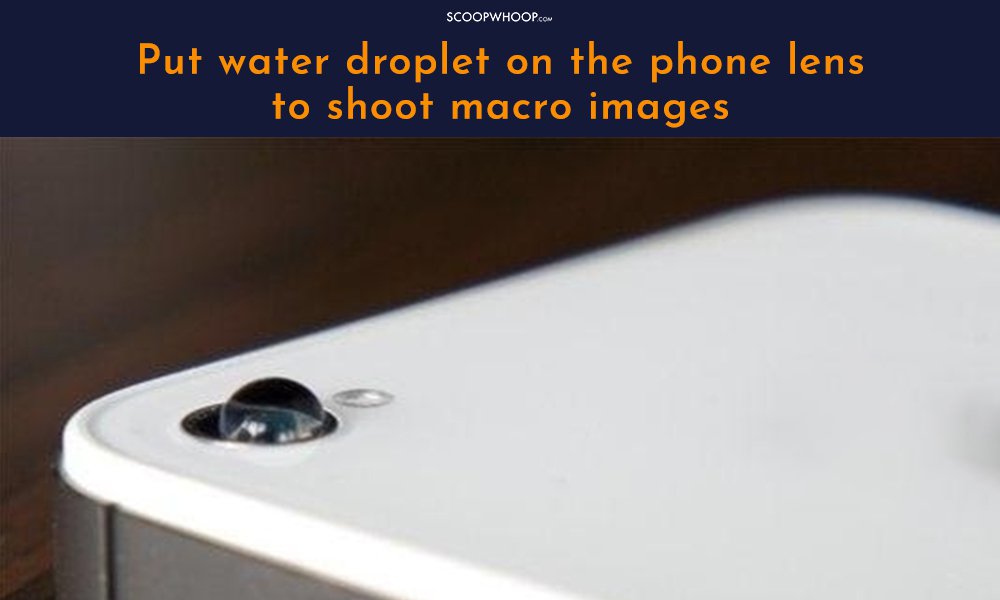 Macro photography produces some of the coolest images. And normally it requires a special lens for a shallow depth of field with great clarity. Don't worry! Just put a water droplet on the lens of your phone instead. A single droplet won't run off and is a great replacement for a macro lens. And like we mentioned earlier, Samsung Galaxy M21's camera is equipped with a 5MP depth sensor, which will enable high magnification. 
10.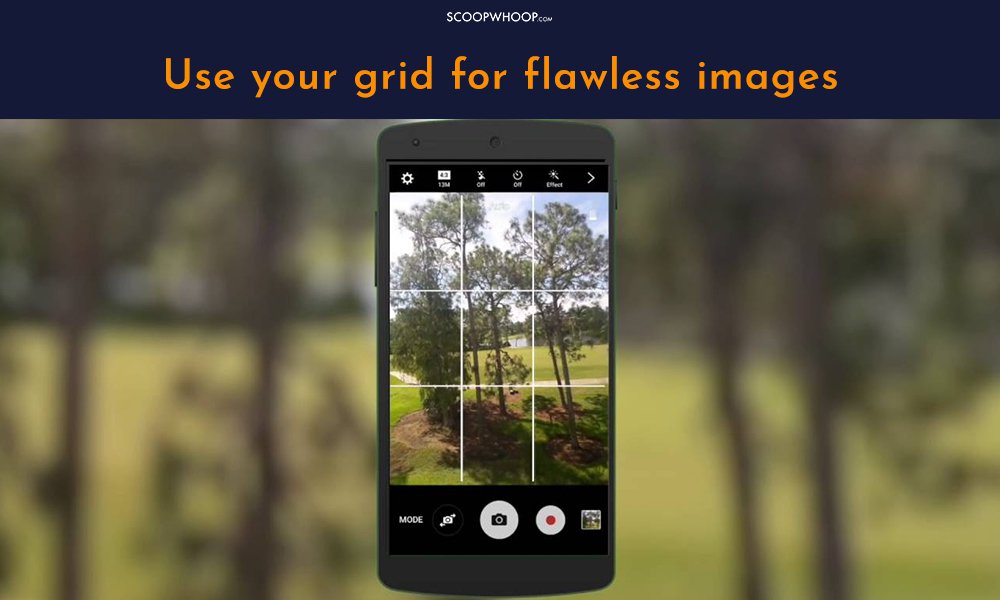 And finally, always remember to use the grid feature on your phone camera that will help you square up your shots. This grid makes sure you keep your horizon straight, line up vertical structures, and compose an aligned photo. 
Don't be surprised if you feel like a professional photographer already. We bet you didn't know it could be this easy. All you need is a phone with a great camera. And the Samsung Galaxy M21, could be your perfect partner in crime with its dynamic 48 MP Triple Camera. So you can experience the thrill of clicking lifelike pictures, like never before. 
The phone also comes with some other dynamic features like a 6000 mAh Battery with 15W Fast Charging and a 6.39 inches sAMOLED display, all at a price of just ₹13,999 for 64 gb and ₹15,999 for 128 gb. So what are you waiting for? Check out the phone now!