In association with
Samsung
This is the era of the GenZers who have to work on amazingly creative side projects while also putting out memes to up their social media game.
And what if I told you that the ultimate phone packed with the right features has arrived to help us win in all spheres of our hectic life? Well, the Samsung Galaxy Note10 Lite, launched at ₹38,999, is the one you've been looking for and here are 10 reasons why it is the rage among GenZ.
1. Life Hacks with the power of S Pen.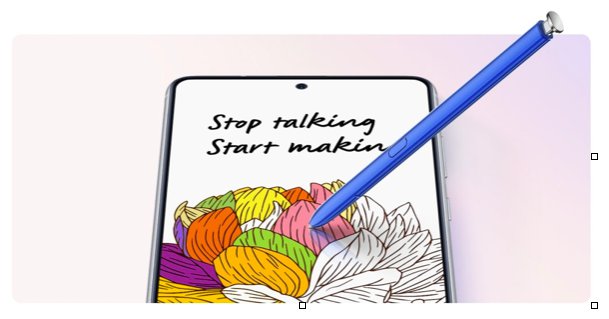 The Samsung Galaxy Note10 Lite comes with a Bluetooth enabled S Pen that has been redesigned to unleash your creativity and productivity. It also features Text Export to turn your handwriting into readable text, which you can then copy, paste, and share. Oh, and did we tell you that the Galaxy Note10 Lite lets you take notes even when the screen is off? Yes, with the S Pen you can draw or write in a variety of colours using Screen Off Memo and save your screen to notes or pin it to the always on display. FTW!
2. Click selfies the new way.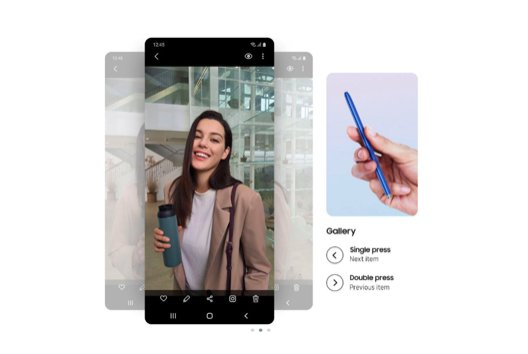 The S Pen also doubles as a Bluetooth remote control that allows you to easily snap photos without having to touch your screen, unleashing the social media genius in you. What's more, the S Pen allows you to scroll through your photo gallery, or play and pause your music too. And with photo editing made so easy with the S Pen, nothing can stop you from becoming the ultimate social media monarch!
3. Shoot like a pro.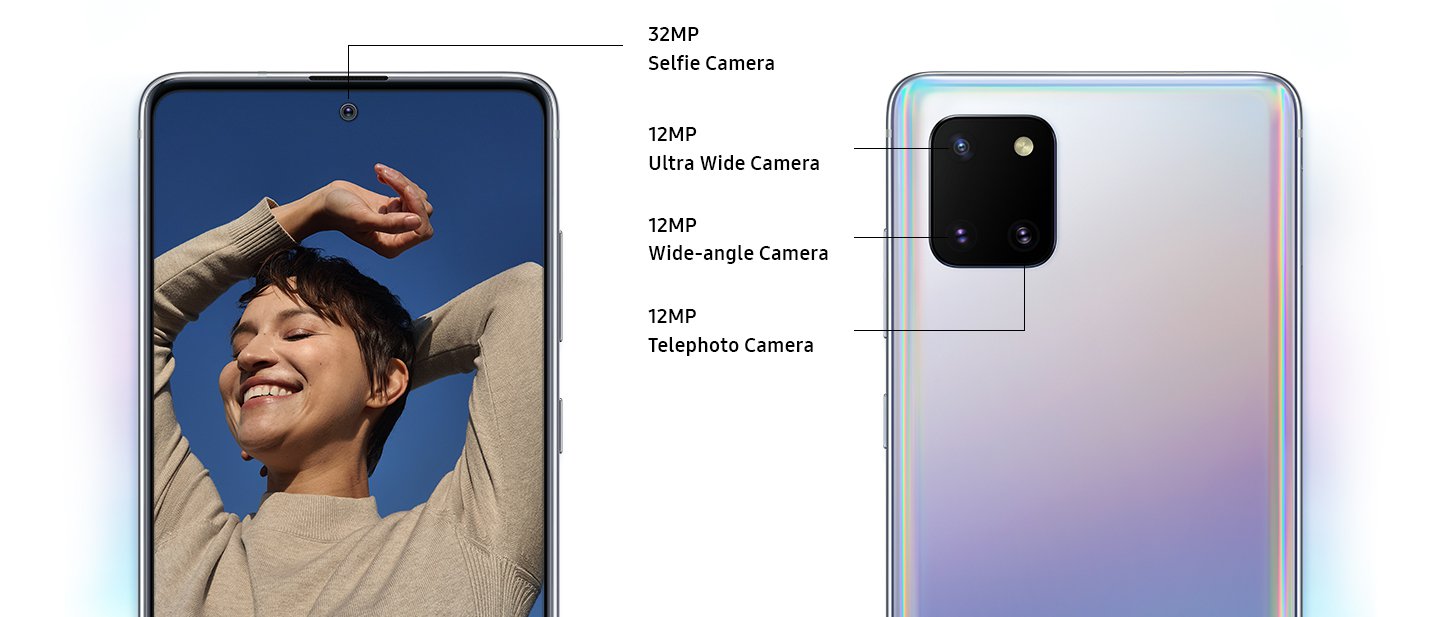 You want to become a fantastic photographer; the Galaxy Note10 Lite has you covered. The phone comes with a multi-camera system. It has a 12MP Ultra Wide Camera, 12MP Wide Angle Camera, and also a 12MP Telephoto Camera with Optical Image Stabilisation (OIS). Dual Pixel technology on the wide angle senor makes every picture look professionally shot! When it comes to video, the Galaxy Note10 Lite lets you shoot with Super Steady & Live Focus and lets you edit with a built in editing suite which allows you to insert transitions or subtitles, change the speed, and even add illustrations with the S Pen. Go out and show the world what you truly see!
4. Get creative with the PENUP app.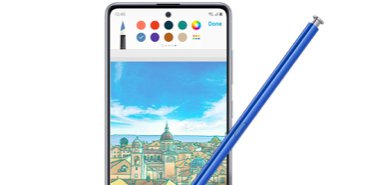 We are all very well aware that ideas can strike anytime. But how many of these ideas do we put off because we don't have the right supplies? Well, no more! With the S Pen you can create art, doodle, make fun memes and a lot more. And believe me, it is as smooth as putting pen to paper. What's more, Galaxy Note10 Lite comes with the PENUP app, a social network for people who like to draw and interact with fellow creators. Create and upload your work for the PENUP community to see, comment on, like, and repost. It's a thriving art community right on your Galaxy smartphone.
5. Get, set, go with an all-day battery.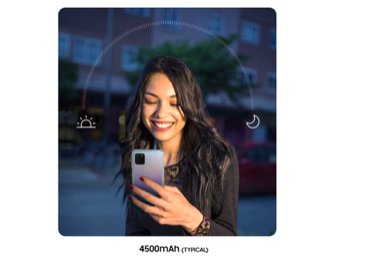 You want the ZNMD life. We all do. But when that life does present itself the last thing you want is for your battery to die. That's why the Galaxy Note10 Lite comes with a large 4500mAh battery which will last you forever. The battery also has cutting-edge intelligence that recognises and adjusts to your mobile usage habits to outlast your day. The phone also comes with 25W Super Fast Charging that lets you power up for an entire day only on a one-hour charge. So go and get ready for the world in a jiffy.
6. Larger-than-life: Storage that can be expanded by 1TB!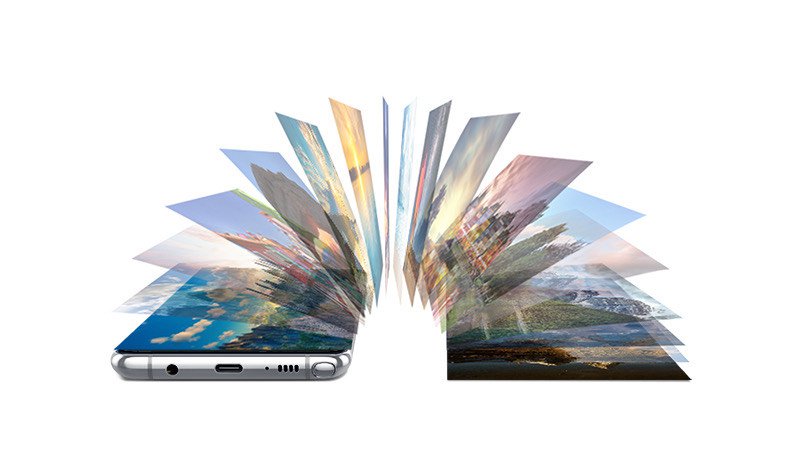 When you live a life that's super amazing, you are bound to create memories every step of the way. So, to decide what to keep and what to let go just doesn't seem fair. And not only memories, the new Galaxy Note10 Lite allows you to carry around your favourite movies, apps, games, music and much more with its built-in 128 GB storage. And if you ever wish to expand, you can do that by using a simple microSD card which allows you to go upto 1 TB! That's good enough to hold up to 1Million images, 500K songs or 500+ Movies, right on your phone. Amazing isn't it?
7. License to binge with the ultimate entertainment package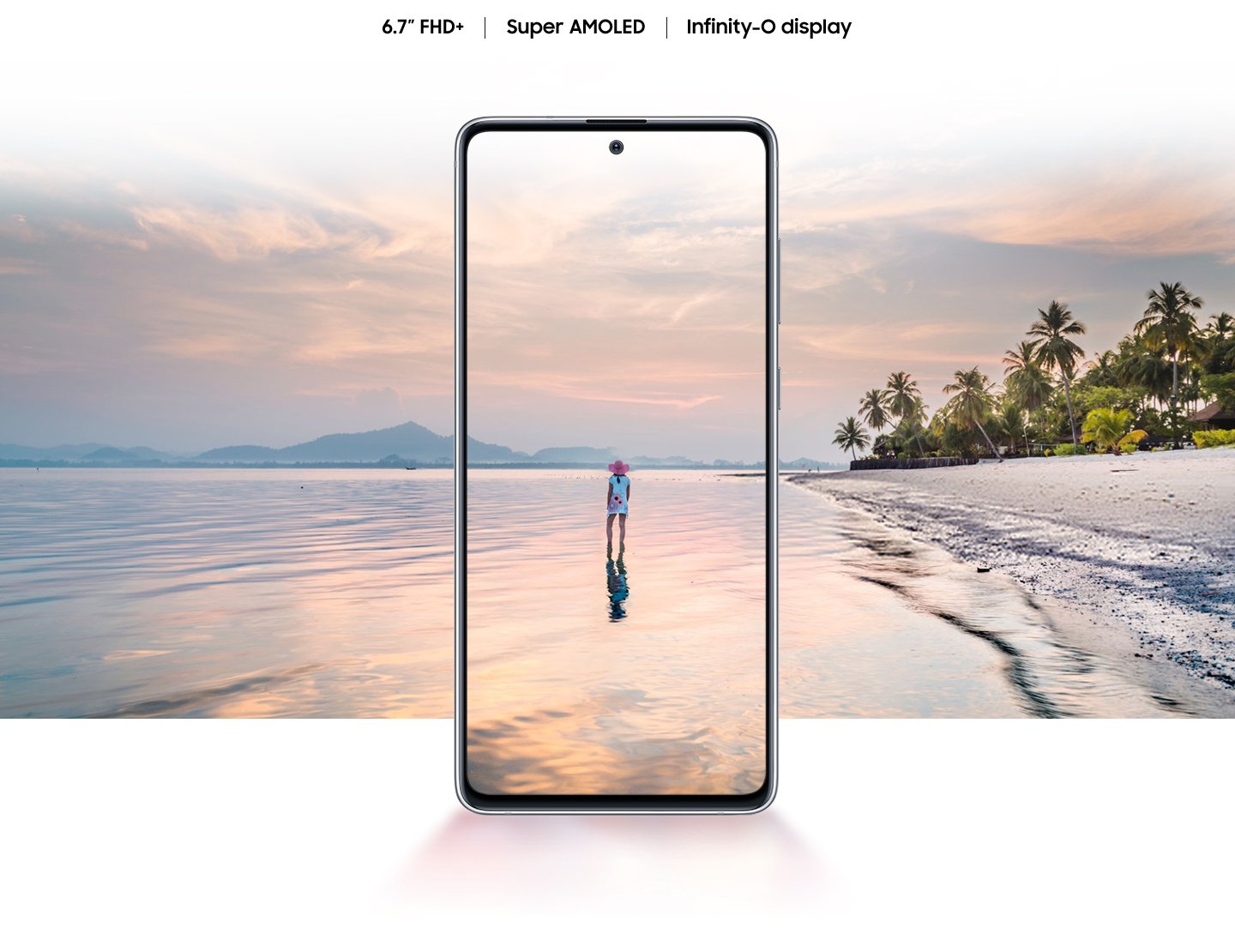 What good is life if you don't get to enjoy its drama in a pure cinematic experience? The Samsung Galaxy Note10 Lite Infinity-O Display features a 6.7 inch, Full HD + Super AMOLED screen. This edge to edge screen offers a seamless viewing experience, and less viewing distraction. And you get all this visual goodness along with amazing Dolby sound. To top it all, the 3.5mm audio jack that we love so much is available on this device. Need I say more?
8. A performance powerhouse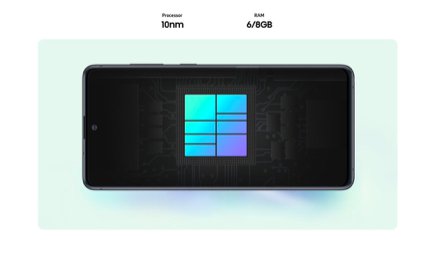 Crazy entertainment needs a crazy powerful performance and Galaxy Note10 Lite offers the ultimate gaming and streaming experience. Discover what's possible with a smartphone that works as fast as you. The Galaxy Note10 Lite combines an impressive 10nm processor with 6GB / 8GB RAM to deliver high-speed performance whether you're streaming, gaming, downloading, or multitasking.
9. Be safe and secure.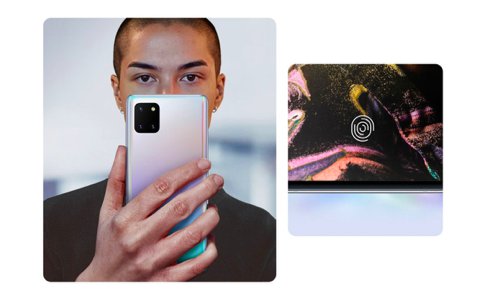 The Galaxy Note10 Lite keeps your personal data safe with Knox security. It is a multi-layered, defence grade security platform that protects your phone from kernel to software, so your data is safe from malicious software and malware. The Note10 Lite also has some of the lowest SAR values in the industry, so that you are better protected from harmful radiation from your mobile phone.
10. Style never gets old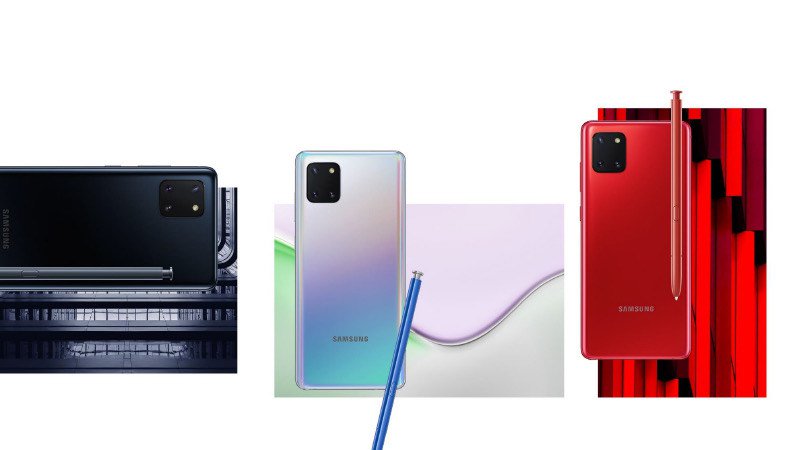 Galaxy Note10 Lite is a unique amalgamation of masterful design of style and performance. Its smooth metal frame is not just beautiful to look at, but also is super ergonomic. To top that, this beauty is available in 3 uniquely blended colours – Aura Glow, Aura Black, and Aura Red. It's the perfect accessory that'll have all your friends fawning.
So go out today and check out the new Samsung Galaxy Note10 Lite, because it is a brilliant package of style, comfort, performance and everything else that all you GenZers have been waiting for. Did we mention that thanks to the amazing upgrade offer on the Galaxy Note10 Lite, you can now own it from ₹33,999 onwards? What are you waiting for then? The Galaxy Note10 Lite is available at leading retail stores as well e-commerce portals.