In association with
Samsung
As technology gets more and more impressive, we have begun to surround ourselves with so many gadgets, it's not even funny. Think about it. How many gadgets do you use on a day-to-day basis? Too many, right? We're all looking for a solution to this problem.
So, when Samsung announced the Galaxy Note10 Lite, we were amazed at how much they had managed to pack into the device. It feels like the heavy duty package that is sure to be a hit with GenZers who demand so much from their phones. In fact it won't be a stretch to say that the Galaxy Note10 Lite will unclutter your life by replacing so many gadgets and objects in that you will no longer need. 
Don't believe me? Well, here's a list of 10 gadgets you will definitely say goodbye to once you get yourself a Samsung Galaxy Note10 Lite.

1. Pen and notebook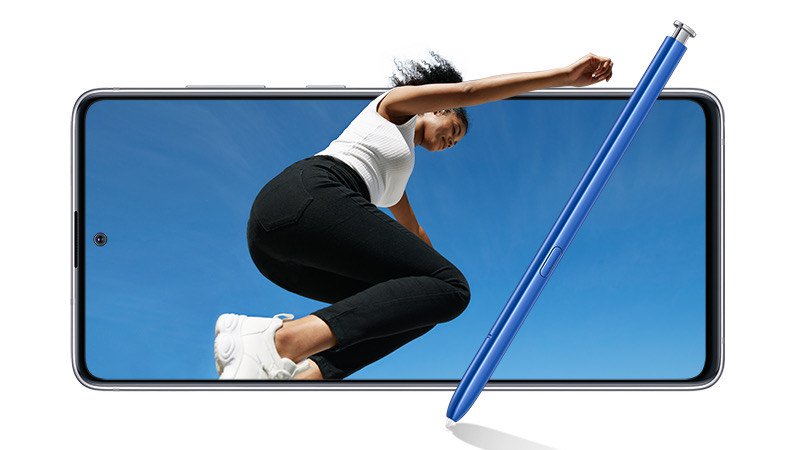 With the Galaxy Note10 Lite, a magic wand, the Bluetooth enabled S Pen, will enter thy life too. It allows you to draw as well as write, even when the screen is off! Whaaat? With the amazing Screen-Off Memo feature you are always ready for "note taking" — it's always ready when you need it. You can quickly create notes and save all the info on either the notes app or simply pin it all on the always-on display. The S Pen is precise and smooth and will help you unleash your creativity, all the while making life fun, productive, and efficient!
2. Selfie stick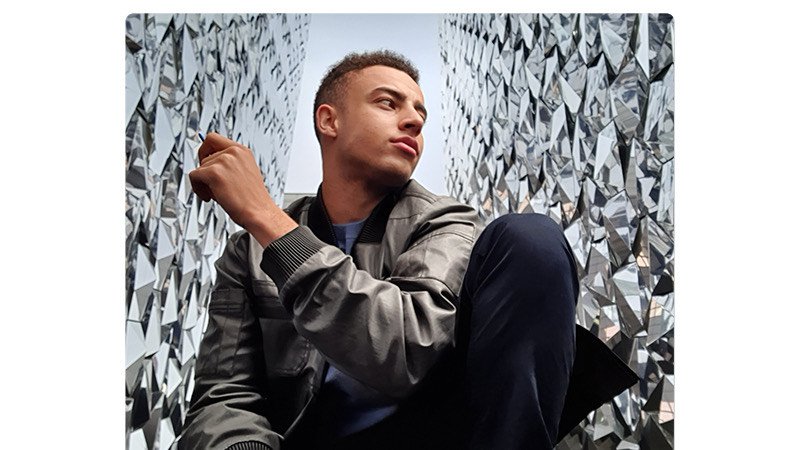 Do you want to know the secret behind the perfect selfie? Trust me, it's not a bulky selfie stick. The Galaxy Note10 Lite might have a few answers. Now you can place your phone anywhere and click on the cool S Pen to snap a perfect "groupfie". No need to touch the screen! And, did I tell you that you can use the S Pen to scroll through your image gallery and control your music too, all this without touching your phone? It's magic!
3. Portable hard drive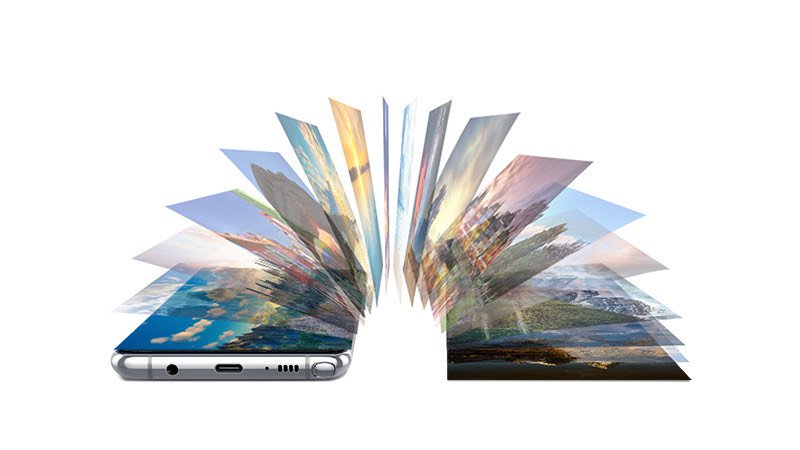 If you often have to struggle to decide what to keep and what to delete on your phone because too much data slows it down, then the Galaxy Note10 Lite is just for you. Because if the 128GB internal storage is not enough, you can always expand it by a massive 1TB simply by using a microSD card. ONE TB! So, go ahead and save it all, be it movies, photos or home videos. Sample this, when bumped up to its fullest storage, the Galaxy Note10 Lite can pack in a whopping 1Million+ images or 500K+ songs or 500+ HD movies.
4. Your art supplies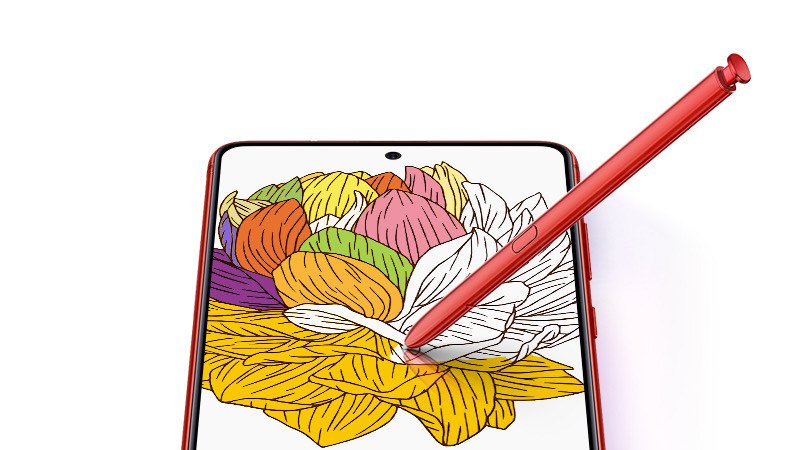 If you're the artsy kind, you know that inspiration can strike anywhere. And, whenever it does, Galaxy Note10 Lite's S Pen will be there to help you take your imagination one step further. Just pop out the S Pen and let your creative juices flow! And be sure to share it with the world with the PENUP App too, which lets you express your inner artist. The PENUP app is a social network for people who like to draw and interact with fellow creative types. It's a thriving art community right on your Galaxy smartphone. Create and upload your work for the PENUP community to see, comment on, like and repost.
5. DSLR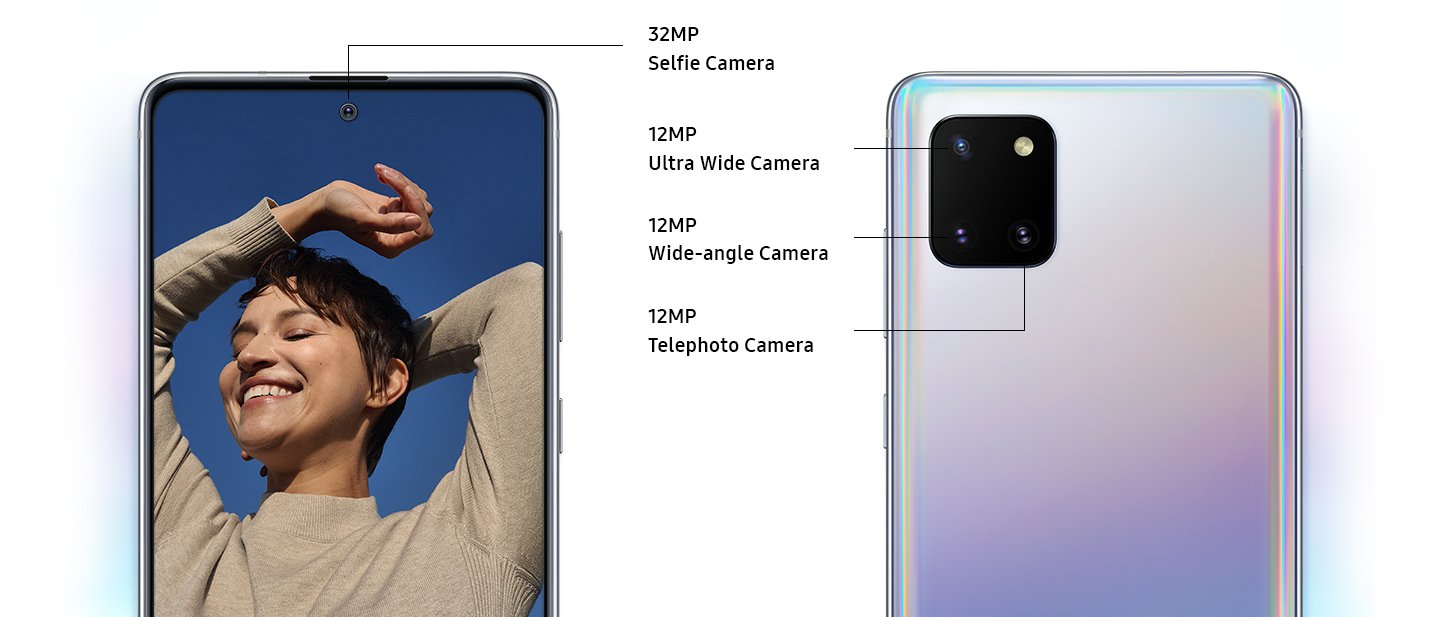 Now you can get the picture quality of a high-end camera with the simplicity and ease of a smartphone. The Galaxy Note10 Lite comes with a powerful multi-camera system that makes your everyday photos and videos epic. It offers powerful pro-grade technology in your pocket with the multi-camera system, giving you the power to go from shoot to edit instantly. Its multi-camera system coupled with features like Live Focus help give your photos and videos a unique vibe every time. With Super Steady to provide your action shots with a smooth video output and an all-in-one video editing suite, your photography and social media game is going to go to another level. The phone also offers Dual Pixel technology that keeps things sharp in bright daylight and in super low light scenes. And if all of this wasn't enough, its AI based Scene Optimiser recognises popular subjects and use Local Tone Mapping to adjust settings for instantly shareable shots.
6. Handheld gaming console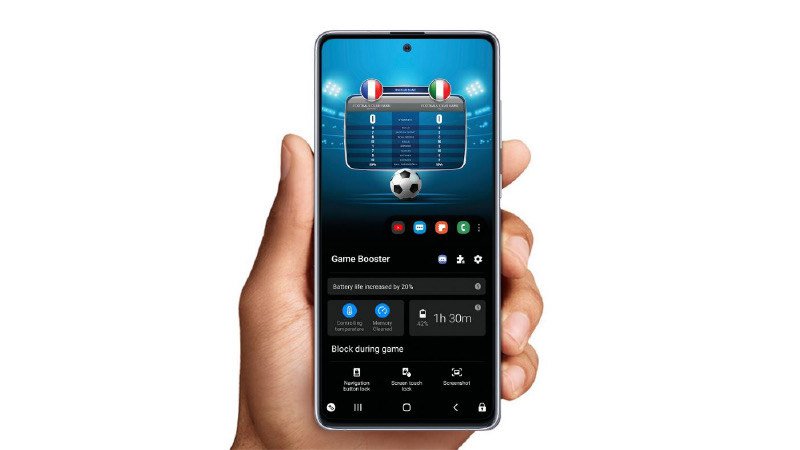 Throw away that gaming console and bask in the superior power of Galaxy Note10 Lite which offers you the power to game in real-time, anytime, Its impressive 10nm processor with 6GB / 8GB RAM delivers an unmatched high-speed gaming experience! Its awesome 6.7" Infinity-O Super AMOLED display offers an immersive gaming experience that's hard to match, while the huge 4500 mAh battery makes for endless hours of fun. So are you ready for some flaming gaming?
7. Tablet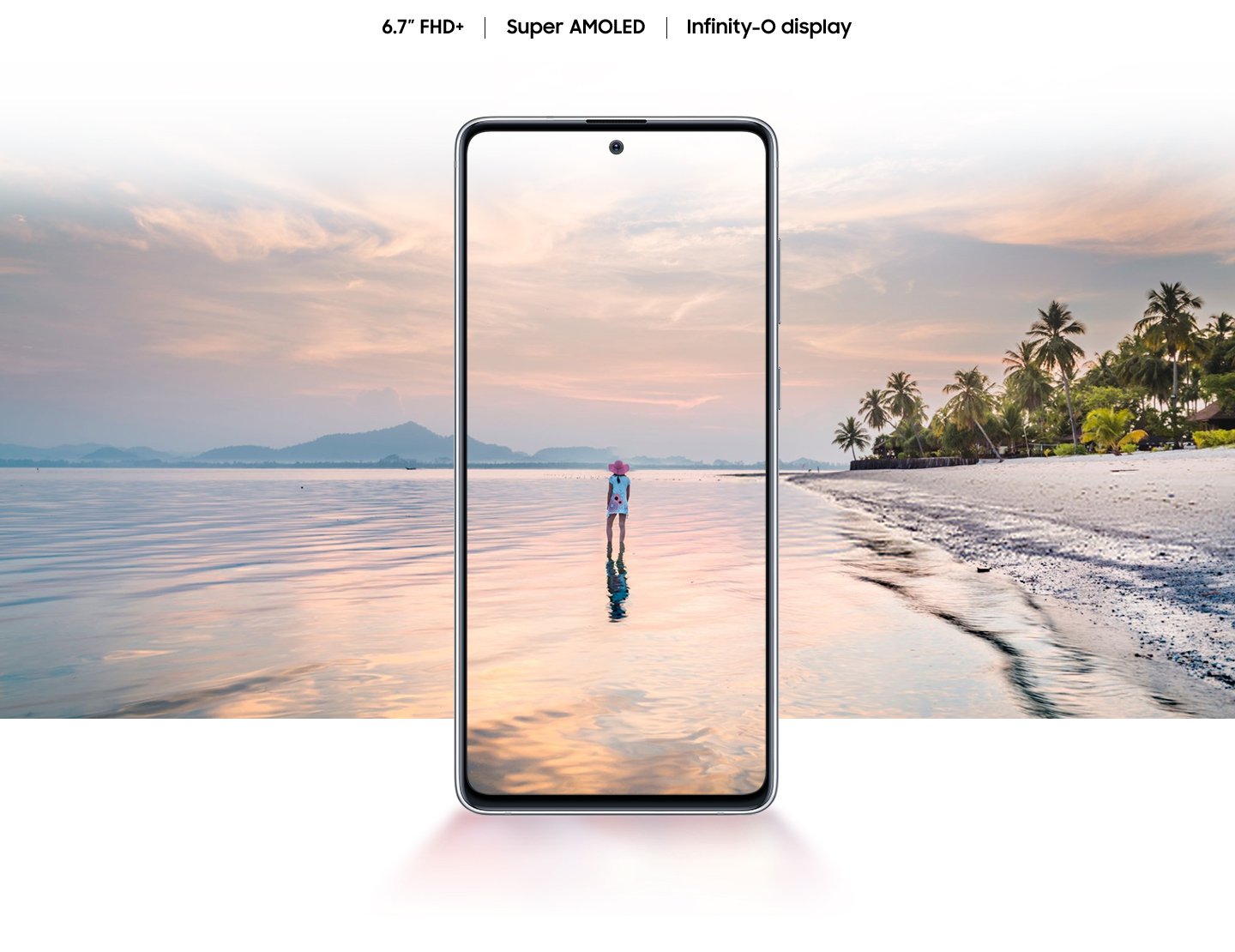 If you thought a tablet provides the next best viewing experience after your HDTV, then get prepared to be mesmerised by the Galaxy Note10 Lite. The infinity-O, 6.7″, Full HD+, Super AMOLED screen comes with exquisite Dolby sound, designed to reduce distraction and offer clutter-less viewing like no other. The front camera on the Note10 Lite is unobtrusive and discreetly positioned to minimise interruptions onscreen. And with bezels pushed way back, you are given a truly epic cinematic experience.
8. Powerbank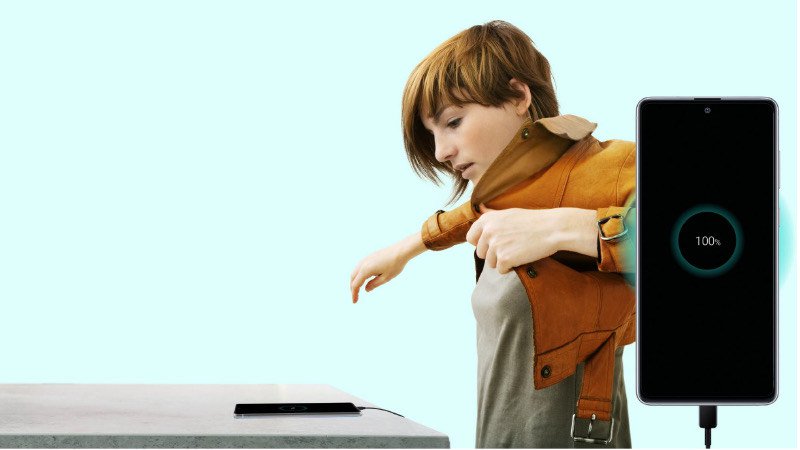 The Galaxy Note10 Lite comes with a large 4500mAh battery. Its fast charge feature powers your phone for a full day in just one hour. To top that, the Galaxy Note10 Lite also offers cutting-edge tech that recognises and adapts itself to your mobile usage habits so that it can outlast your day too. So, now feel free to blast your music, shoot your memories and stay hooked onto social media, all in one charge!
9. Wallet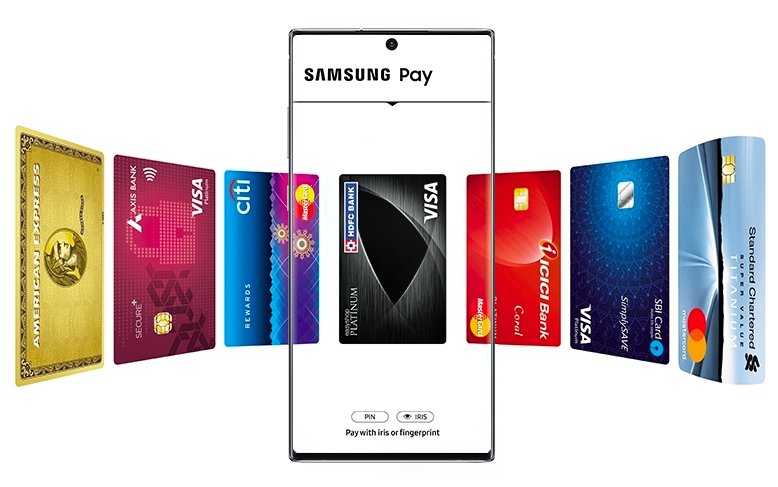 The Galaxy Note10 Lite offers the convenience of Samsung Pay – a revolutionary payment app that lets you carry all of your favourite cards on your devices so you can pay safely anywhere. Backed by defence grade security, Samsung Pay makes your everyday transactions simple and secure by creating a unique randomised set of numbers to be used at each new transaction, so your real card number is never used from your phone. Forget your credit card, just select Samsung Pay at checkout and authenticate the purchase with your fingerprint, pin number or iris scan. Simple! 
10. Your present smartphone!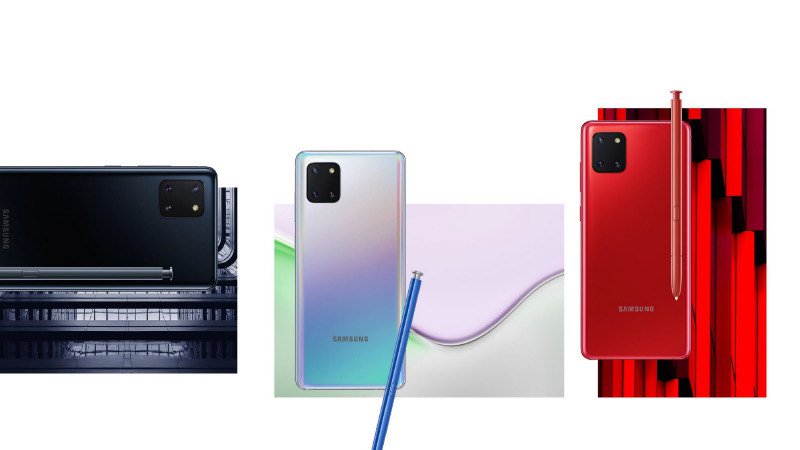 So, when you are getting the best of the best, it is time to put your poor old phone to rest. And believe me, once you experience this power packed smartphone, your present device won't be enough. The Galaxy Note10 Lite is definitely "One Up" on your present smartphone. 
There you have it. 10 things you should get rid of once you get the Samsung Galaxy Note10 Lite. So, what are you waiting for? Drop all of the other gadgets and get yourself the ultimate one!