Making the internet a viable tool in everyone's daily life is something that has been made possible because of people like Bill Gates, among others. 
But the same genius, in a video that resurfaced online, was struggling to convince David Letterman about the technology being any better than a tape recorder or a magazine.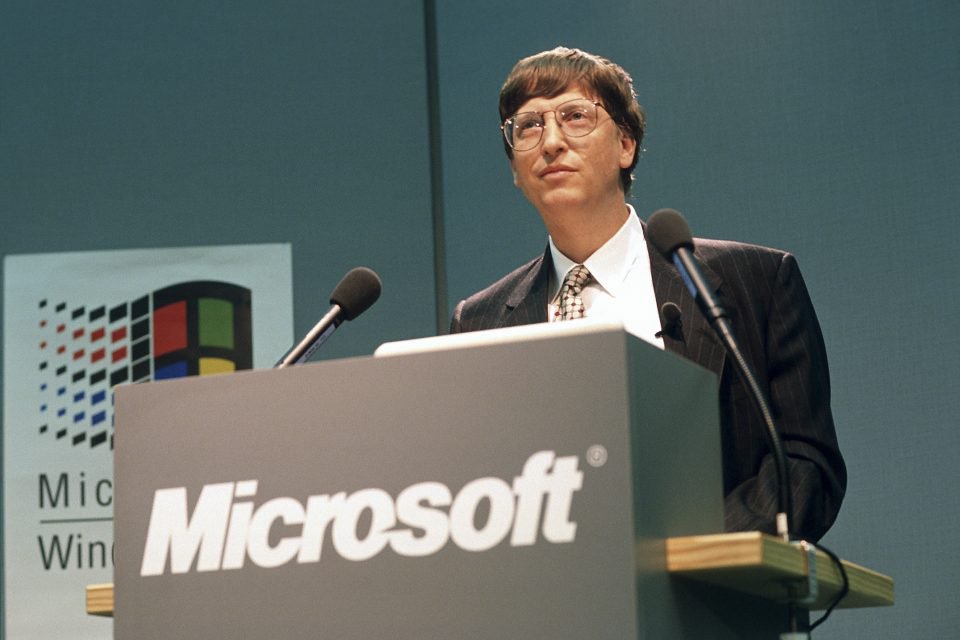 The clip, which shows Letterman asking Gates about the internet's usefulness, provides an insight on how the Microsoft founder overcame resistance to the concept long before it became an integral part of our daily lives. 
It also shows how dedicated he was back in 1995, when the magic had barely started in the field of technology. 
The session begins with Letterman wanting to know what the internet is.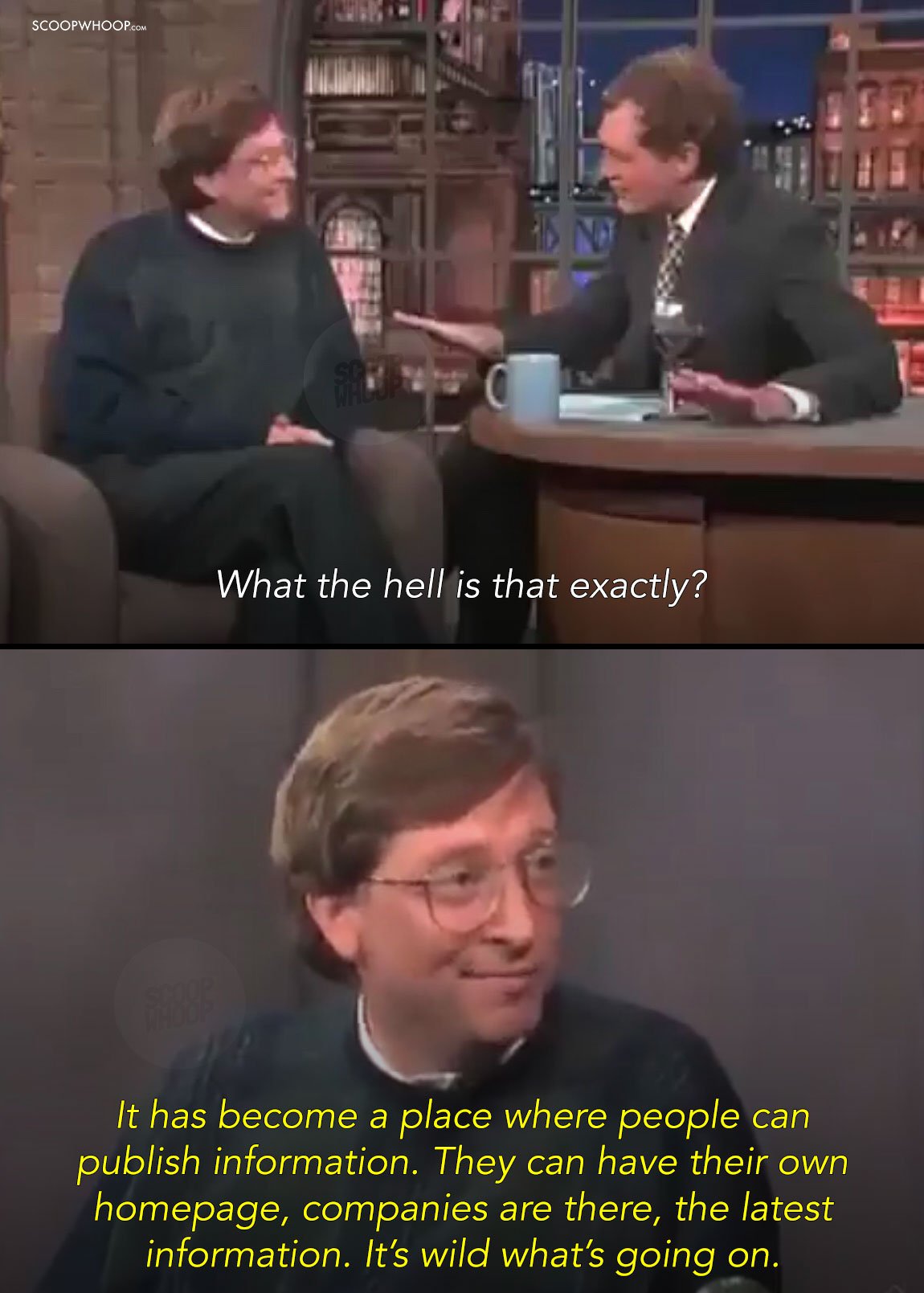 Letterman, who wasn't really impressed, then went on to make some comparisons.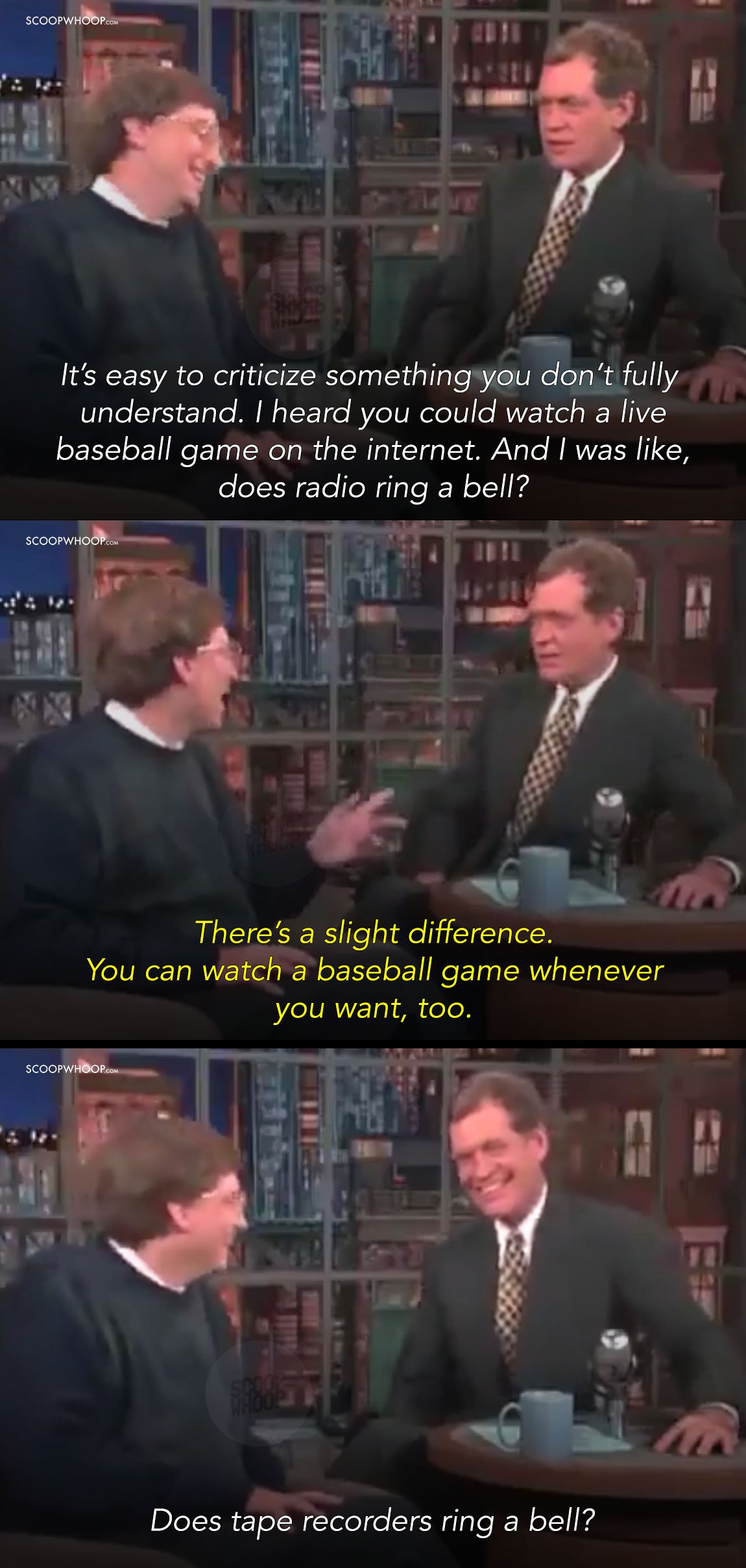 The next question from Gates, about the internet having extended information available, also failed to impress the interviewer. 
Letterman believed it was unproductive to look for cigars and automobiles on the internet when magazines could do that.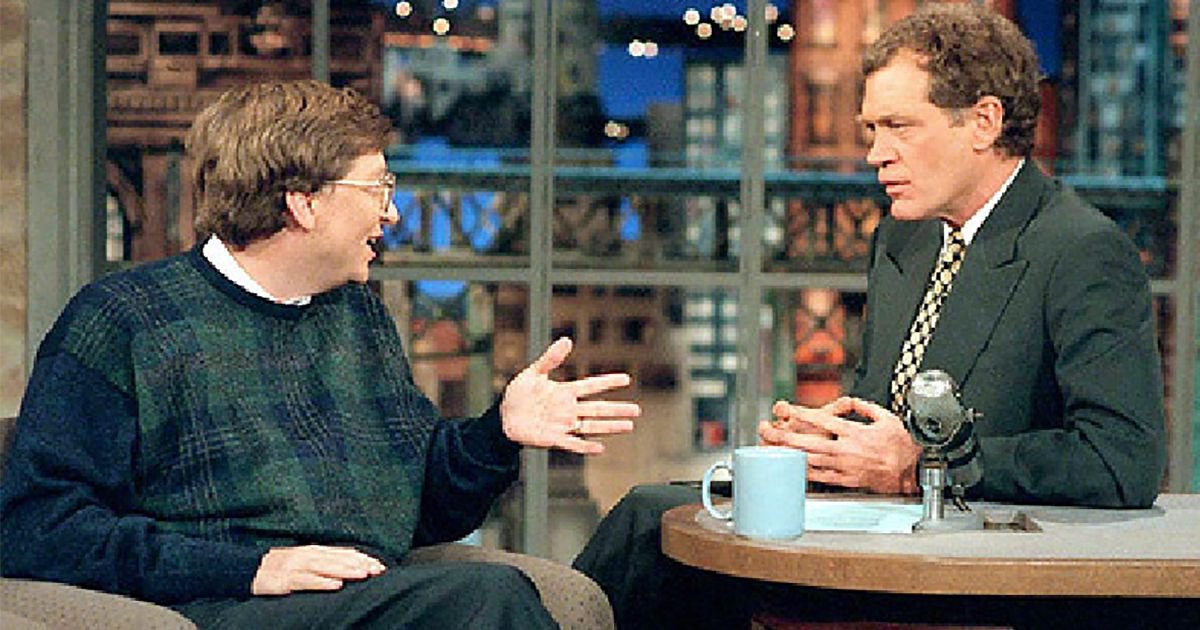 Letterman, who was exhausted by the Gates' wit and unnerved body language, finally asked if the internet could help him better.
And that's how the conversation went. 

You can watch the video here. 
The clip was viral on Twitter and netizens were quick to react. 
And Letterman's last big show was a Netflix exclusive. Long term irony really is the best type of irony.

— Peter Pritchard (@PeterPritchard) November 22, 2019
I told my kids about a week ago that I'm older than Google and they didn't believe me. How I'd love to go back! Such a simpler time.

— Tamara (@Tamaragill37) November 22, 2019
But how am I supposed to flip aggressively through the pages of the Internet? Isn't that why my mouth has saliva?

— Darwyn Metzger🧢 (@DarwynsTheory) November 22, 2019
Now, we do understand the power of computing and internet.. but still much more to come.. Sky is the limit

— Madhav Jindal (@moonshotss) December 1, 2019
Oh my god this is seriously insane he is the god of revolution for computer and the internet. and he is just laughing on him after listening this@anilkapoor@billgates

— Nikhil Bhatt (@iamnikhilbhatt) December 1, 2019
Wow…. Amazing to see how fast the knowledge of internet has grown. In India a person might not know how to read or write but they know about internet and it's uses

— Su ki (@su2417) December 2, 2019
modi ji ne 1987 me email use kiya tha …😂😂😂

— Dr Mukesh Rajpoot (@dilse198) December 1, 2019
Certainly we've come a long way since this interview. The internet is today the biggest innovation of mankind.