Facebook promised this last month and now they are here! Yes, the 360-degree photos on Facebook have now begun rolling out on the social platform and we couldn't be more excited.
Anyone can upload these photos just like a regular image. When you see them in the News Feed, you'll be able to tell thanks to a compass icon denoting you can drag a photo to get a different perspective.
Facebook announced the development in a blog post:
360 photos are available to view today on Facebook via the web and the latest version of the Facebook app on iOS and Android. Over the next few days we'll be rolling out the ability to share your own 360 photos on Facebook.
360 photos from a few partners like the New York Times and NASA can be viewed today on the Web, iOS and Android platforms and as Facebook said, you'll have to wait a few more days to upload your own. 
So, how do you take 360 photos? The process is pretty simple:
Just simply capture a panorama on your phone or capture a 360-degree photo using a 360 photo app or 360 camera.
Open the Facebook app and share the photo as you would any other photo: tap the status tool from the top of your Timeline or News Feed, select Photo/Video, choose the photo you want to share, and tap Post.
Once your photo is posted, look around in your photo — or any other 360 photo in News Feed that's marked with the compass icon — by moving your phone or dragging with your finger. Tap on the photo to view it in full screen.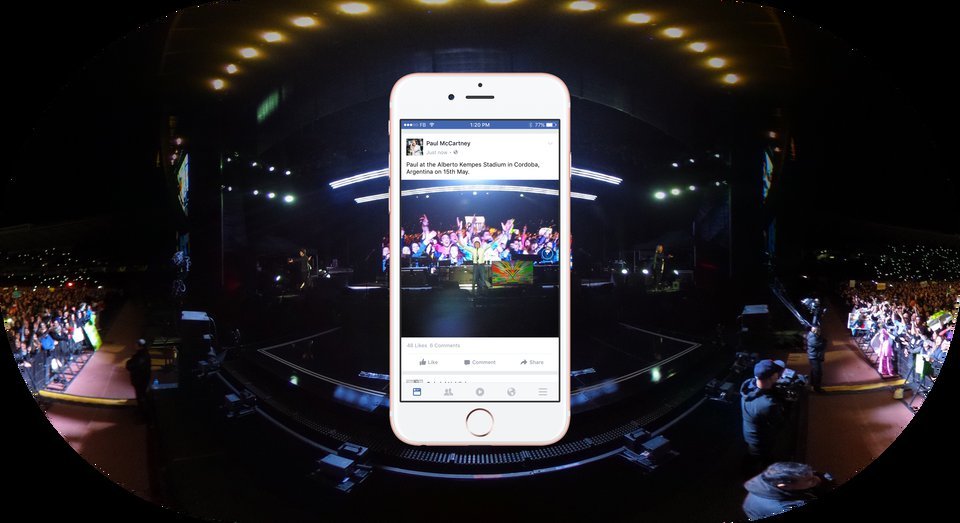 You'll also be able to see 360 photos with Virtual Reality headsets as well. If you have a Samsung device and a Gear VR headset, you can tap a 'View in VR' button on the top-left corner to get the virtual reality experience. 
The accessibility of 360-degree photos on Facebook might just give a big boost to VR and also to Facebook's attempt at improving immersive experiences.