In association with
OnePlus
You should 'never settle' because you always deserve the best!
The OnePlus 7 Pro came to the market recently and it was the first-ever launch in India! Hordes of OnePlus community members gathered to celebrate the launch of the much-awaited OnePlus 7 Pro. And needless to say, people queued up to lay their hands on the swanky new set.    
With an OxygenOS 9.5.8, optimized security, triple rear camera, pop-up front camera and a superb display – OnePlus 7 pro is a hands-down winner in the premium phone range. 
So, we asked some OnePlus users about what makes the latest addition a must-have and their responses would make you want to buy one if you don't have a OnePlus yet!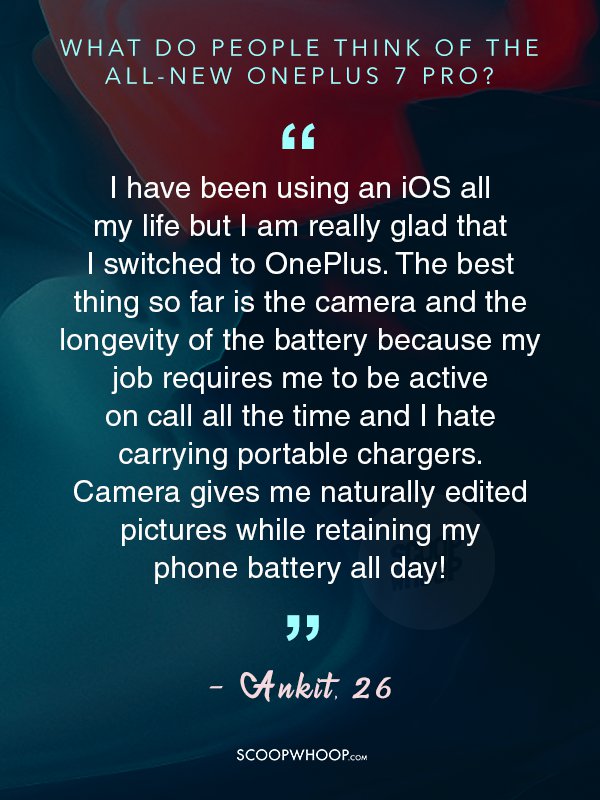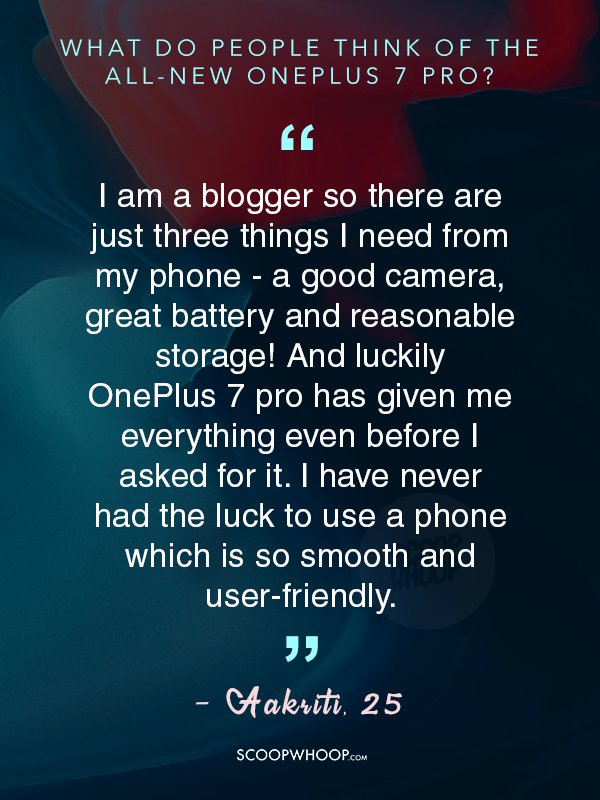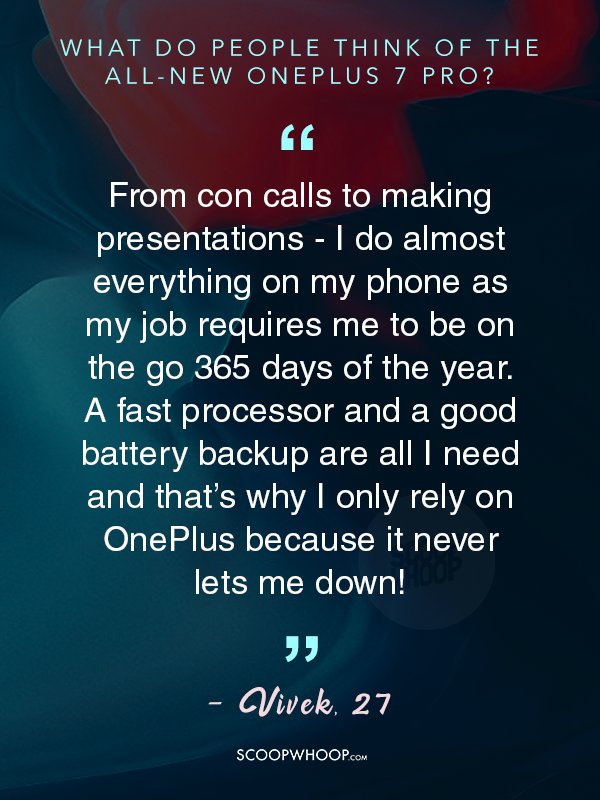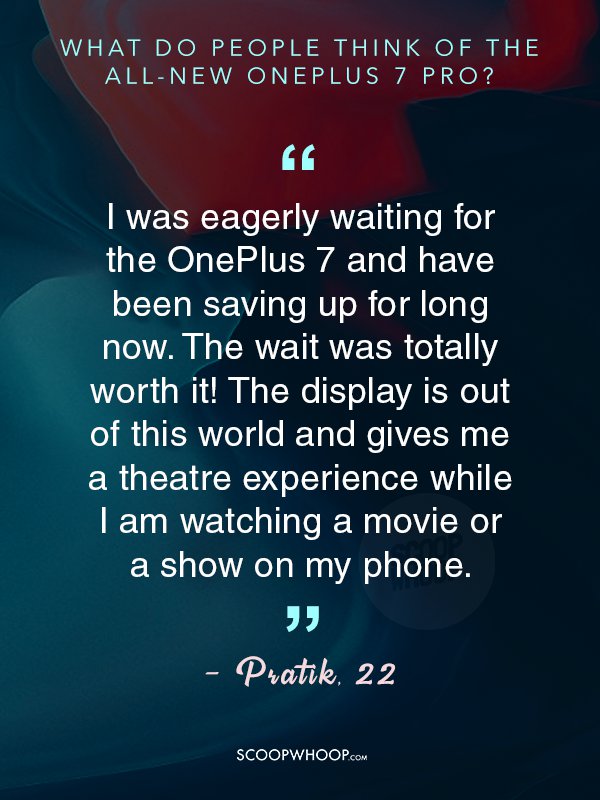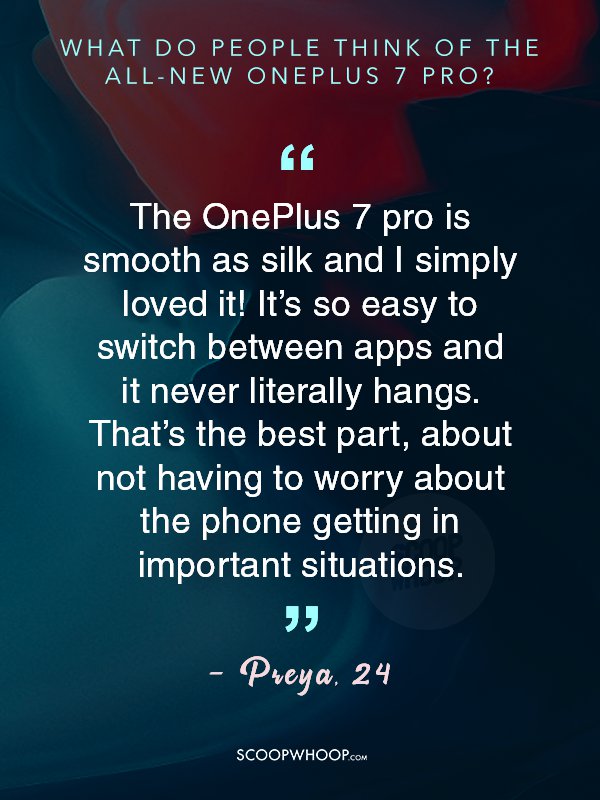 TBH, a good camera is mandatory on my phone because I love clicking to archive all memories of a lifetime! But you know the daily hustle leaves us no time to sit back and relax and we are hooked to our phones from dawn till dusk! From watching shows to making presentations to online shopping, we love to do everything at the tip of our fingers. And, what seems like from these responses, that a OnePlus 7 Pro is perfect for us all hustlers.    
So, if you were thinking of dumping your old phone, now is the time to upgrade it!