The other day, I came across this post that read "Imagine if this lockdown happened 19 years ago. You'd be stuck at home with a small feature phone and the only game you could play was snakes." 
And it made me think about how terrifying it would've been to survive the lockdown without our smartphones. From video calling friends and family, to intense ludo sessions, from binge-watching shows back to back to sharing relatable memes and checking the news, our smartphone helped us get through what felt like the longest, most arduous year ever.   

As our smartphones continue to evolve in innovative ways, it only makes sense for our mobile experience to become easier and more enhanced. That's exactly what the new LG WING 5G is all about! Packed with a load of unique and useful features, along with a never-seen-before Swivel screen, this smartphone is designed to deliver a compelling, new mobile experience. 
So, here are 6 innovative features that make this premium smartphone a win-win! 
1. It Swivels! 
The LG WING 5G throws the traditional design of android smartphones completely out of the window with the new and unique Swivel screen. This feature offers both horizontal and vertical mobile experience according to your needs at the moment. You can just swivel up to use both screens for more activity and swivel down whenever you wish to use the phone vertically. Isn't that amazing? This feature definitely opens up a new dimension of mobile experience.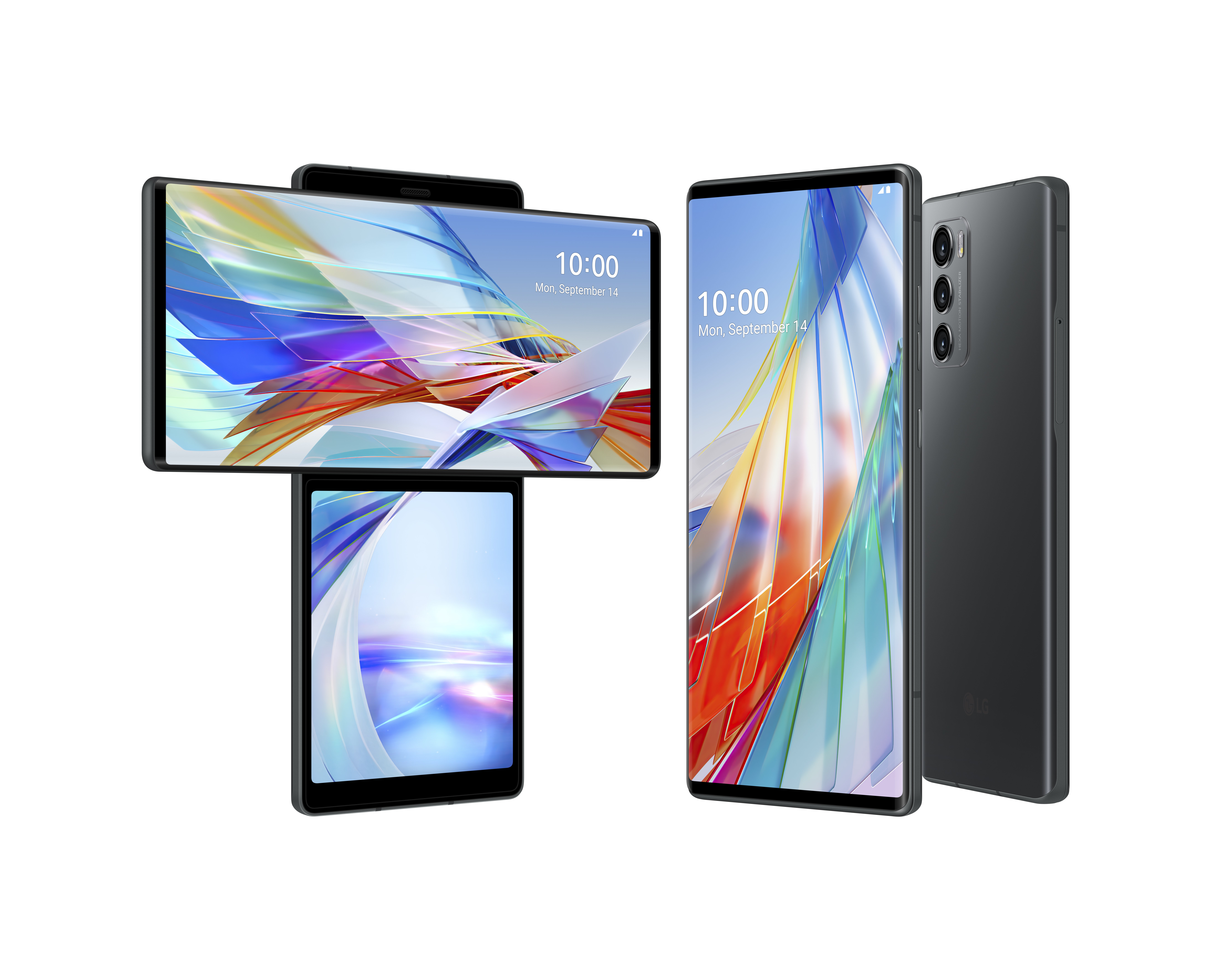 2. The super-efficient dual-screen design  
The dual-screen design is perfect for varied content creation and consumption. You not only get a lot more space to play around by utilizing the second screen but if you're filming, you can preview the content on the first screen while shooting and editing on the other. You can even use the in-app extensions like the media controller which lets you control the volume, or pause and rewind the video without interrupting your viewing experience on the main screen, and the grip lock which lets you lock and use the second screen as a 'grip'.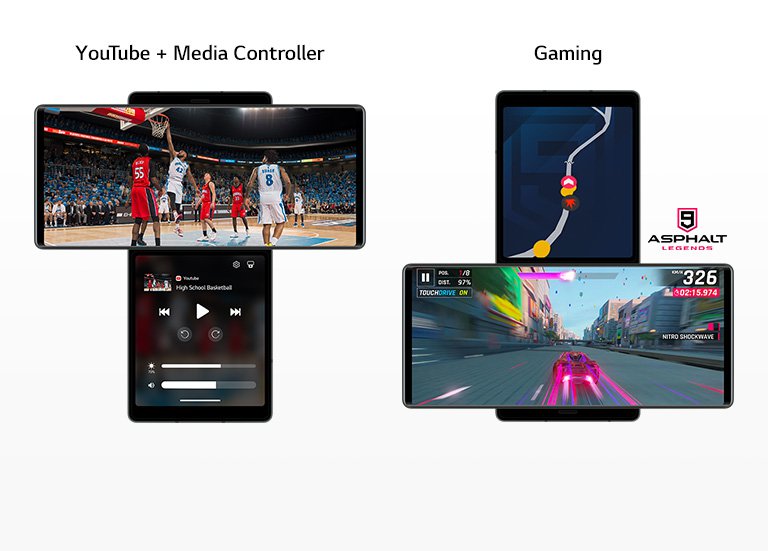 3. The Gimbal camera 
One of the most promising features of this phone, the Gimbal makes sure you can easily create studio-quality content right in the palm of your hands. Equipped with 5 different shooting modes, the camera even lets you simultaneously record videos on both the front and rear camera! It's time to let the photographer in you shine.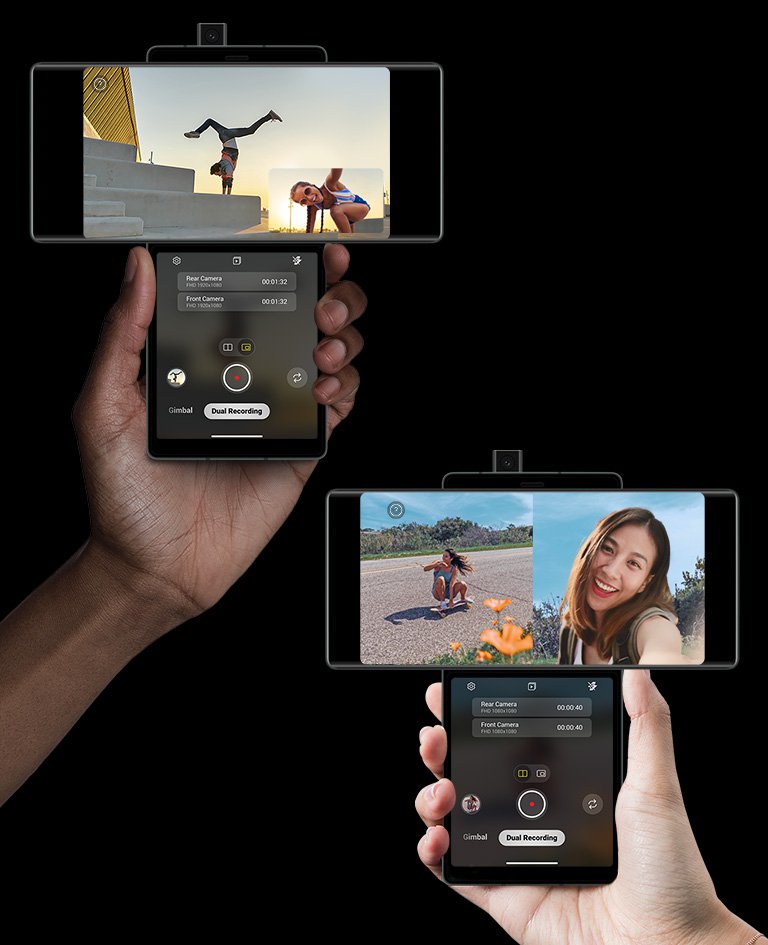 4. Perfect for multitasking 
The multiscreen enables in-app expansion, which is perfect for those who love to multitask. You can watch a show on the main screen while texting or surfing the internet on the other, or choose a different song to listen to while navigating with GPS. And what's amazing is that this won't interfere with the app performance on either of the screens.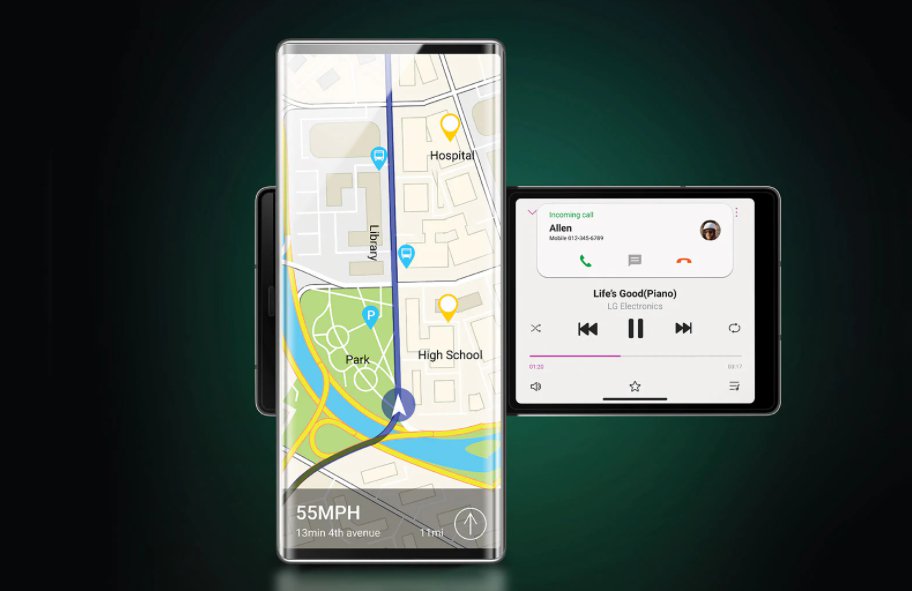 5. A Stunning display that oozes class!
 The impressive 6.8" full vision display and the 3.9" sub-display of the two screens is definitely eye-catching. There's no doubt that this phone stands out as one of the most premium-looking devices you'll lay your hands on!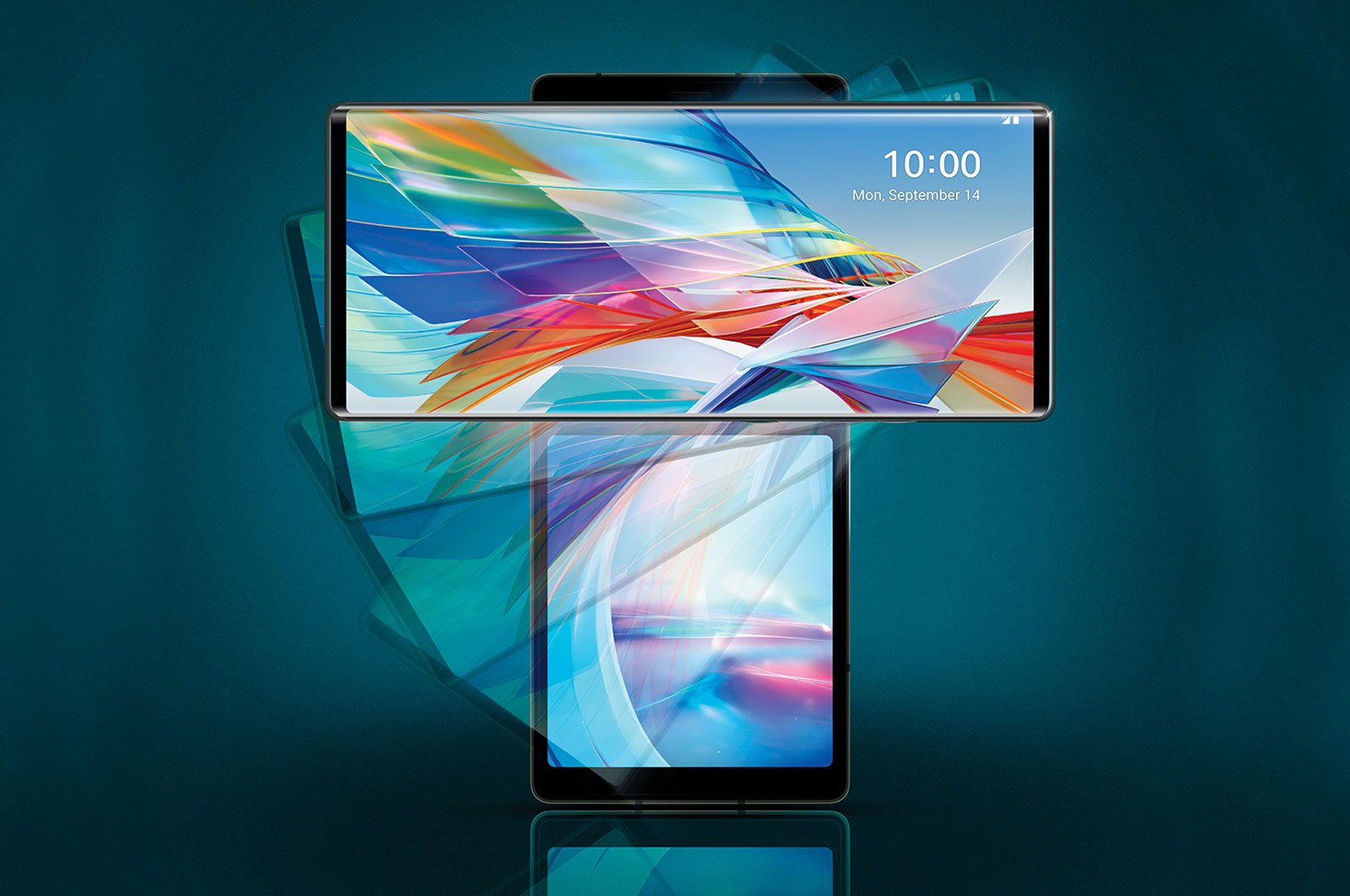 6. Top-notch performance and a great battery life
What's the use of having such amazing features at hand, if the battery life and performance isn't top-notch? Priced at ₹69990, the LG WING 5G doesn't disappoint in this aspect either. With a Snapdragon 765 Processor and an 8GB RAM, coupled with a 4000mAh battery, this smartphone promises hours of activity and multitasking without any interruptions.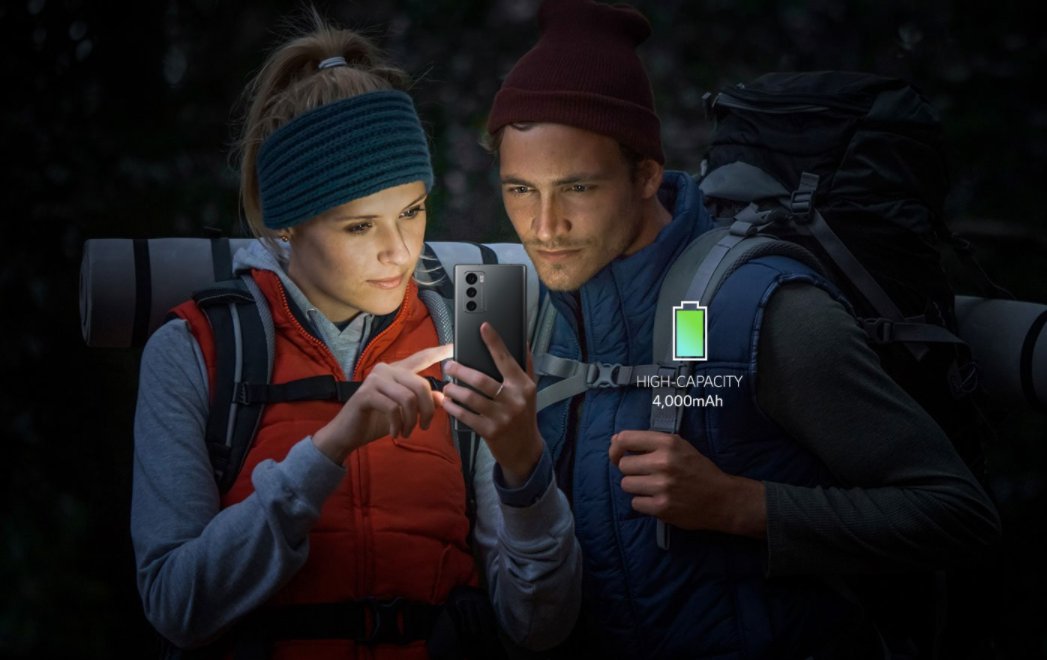 With so many new phones in the market, buying a smartphone that comes with such distinctive and excellent features is bound to make heads turn. And hey, the fact that this is the first time an android phone has a Swivel screen is quite exciting as well. So what are you waiting for? Check out the phone now!