Every time I come across a new phone, I cannot help myself but check out its features 'cause when it comes to technology, I like to stay updated! And, why not? After all, what's life without it? Right? And, while buying a smartphone, I usually go for its design before checking its specs. I mean, why'd anyone ever compromise on style?
But, everyone uses their phones for different tasks and has their priorities set. Some mostly work on the phone, while others just use to stay connected with others. 
So, we asked these 6 people about the features they'd love their phone to have, and their responses made us want to buy a new phone already!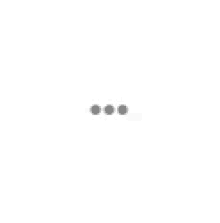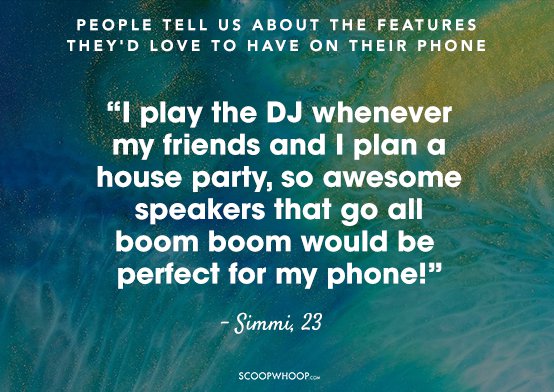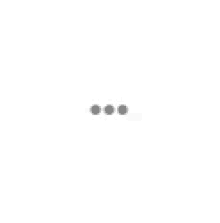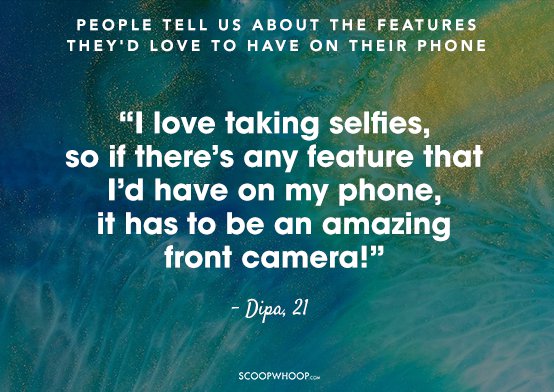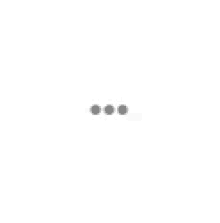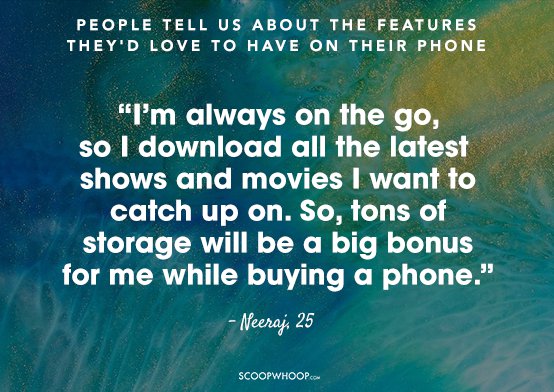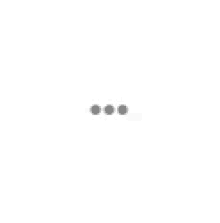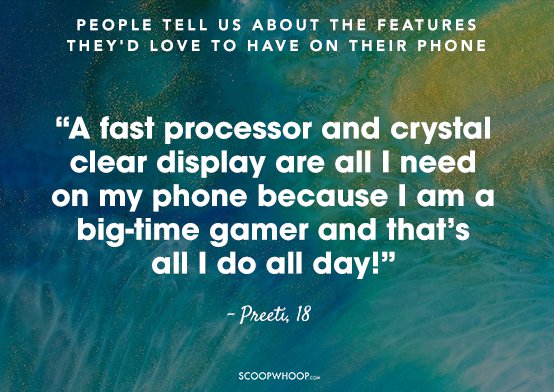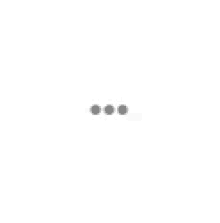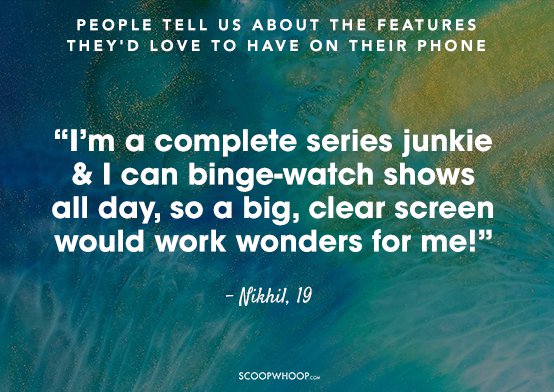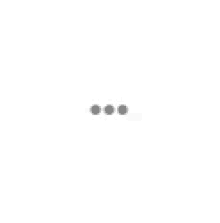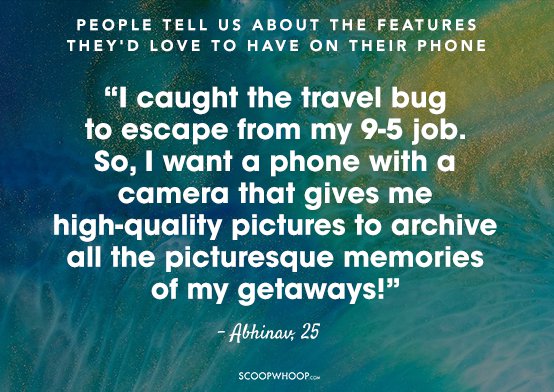 Wouldn't it be amazing if there were a phone that had all these features? Well, you've got to look no further than the Samsung Galaxy M40, which not only covers all these features but has got even more to offer.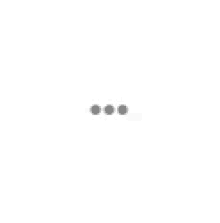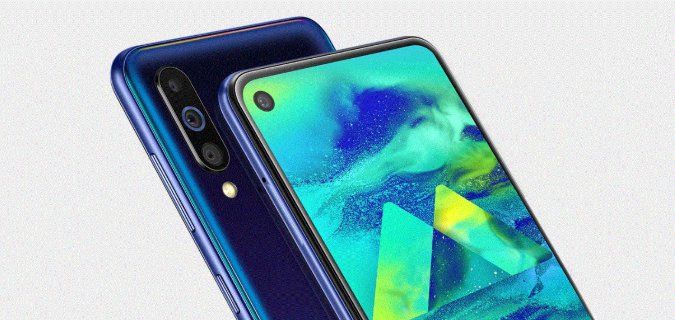 To begin with, it's got an Infinity-O display, which is the first in its segment. Believe me, it is a blessing for all of us who love binging on shows and movies 'cause it enhances the viewers' experience to the next level. Could it get any better?             
Well, yes. Samsung Galaxy M40's swanky, ultra-wide triple rear camera helps capture pictures of the highest quality! Go get that panorama that you've always wanted to capture! Its 123-degree ultra-wide angle helps take amazing wide-angle photos, so make sure nobody has to stay out of the group picture the next time! 
In case you're worried that all these features are going to slow your phone down, then don't! The Samsung Galaxy M40 has got a Snapdragon 675 processor paired with 6GB of RAM, which makes sure that the phone is 'oh so quick'! With a memory that's expandable up to 512GB, you'll never run out of space for fun! 
Wanna get your hands on them? Just go to Amazon or Samsung official website and buy on...