Although it's more a question of personal preference, I really like in-ear headphones, more commonly referred to as ear-buds. They fit snugly into your ear, deliver good sound quality and if they're wireless and sweat resistant, they're great for working out too. Plus, the current crop of ear-buds are more comfy, have ground sound fidelity and look a lot better than their forebears. Some of the ones that are available for purchase right now in early 2019 are really good. Let's talk about some of them, shall we? Maybe you might find a pair that are just right for you.
1. 1More Triple Driver In-Ear Headphones
Price: Rs. 7,349
The 1MORE Triple Driver punches above its weight for the price it retails at. Its three drivers produce impressive sound quality with great bass. They're compatible with both iOS and Android. The best thing is that they come with nine sets of ear tips out of the box, so you're sure to find a comfy fit for yourself.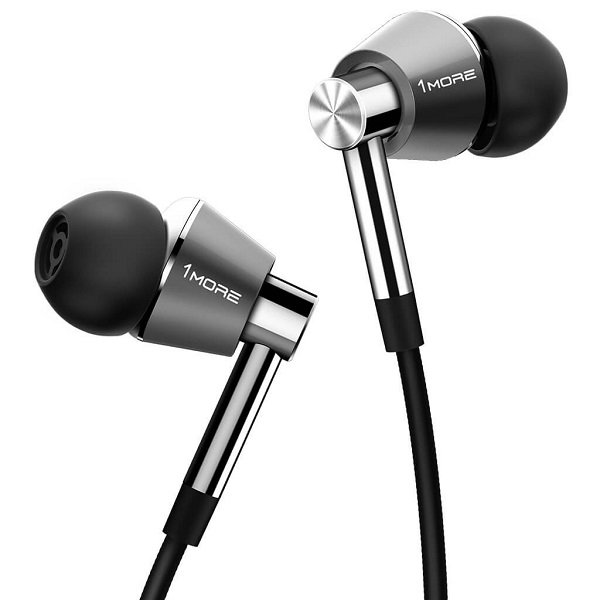 Source: usa.1more.com 
2. RHA MA390 Wireless
Price: Rs. 6,499
Wireless earbuds are definitely the way that portable audio is going to go in the future. Still, at this point of time, they still lag a bit when it comes to battery life and are relatively easily misplaced or dropped. A good option are "neckbuds," earbuds that are worn around the neck that eliminate or reduce some fo the aforementioned problems. If you like this concept, you can't go wrong with the RHA MA390 Wireless. They're affordable, dependable and have a fun sound signature. They're direct competition to the OnePlus Bullets Wireless. So I guess it's up to you to make that choice.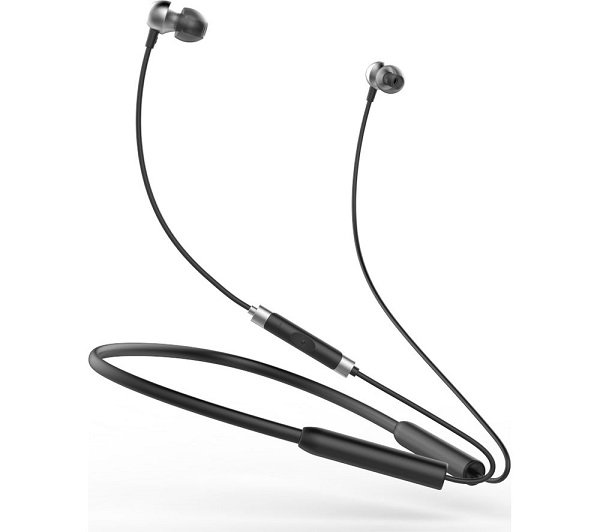 Source: currys.co.uk 
3. OnePlus Bullets Wireless
Price: Rs. 3,990
OnePlus is famous for making flagship killer phones like the OnePlus 6T. But what it's known less for is making killer headphones, case in point being the excellent OnePlus Bullets (Wireless) which are basically neckbuds, i.e., tethered wireless headphones. Truly wireless earbuds are great, but these offer better better battery life and signal strength for a better price.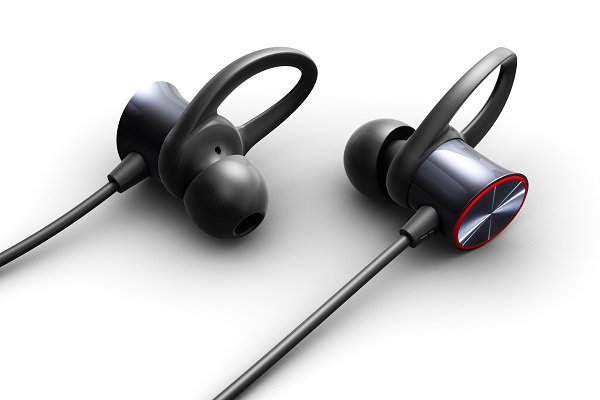 Source: cnet.com 
4. V-Moda Forza
Price: Rs. 11,990
If you want a headphone that can do it all, from workouts to killing on the morning commute, then you can't go wrong with these. It's built to last, it's water resistant and it's modular design is a great selling point. It may not be the best sounding headphone, but its other features are definitely things that balance things out.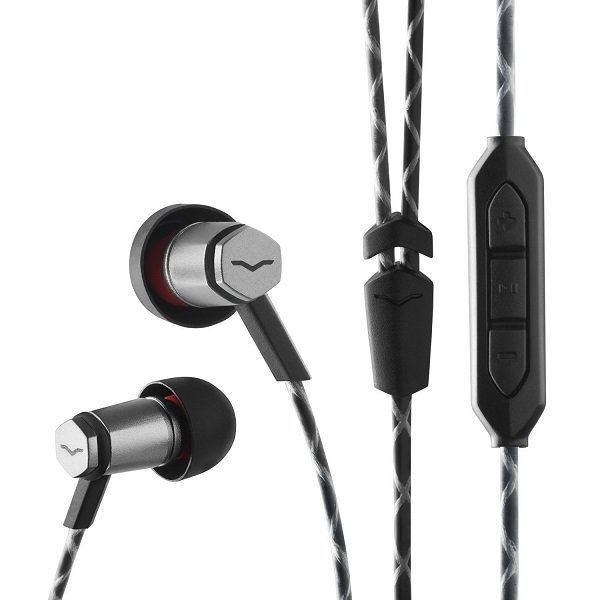 Source: amazon.com 
5. Beyerdynamic iDX 200 iE
Price: Rs. 15,891
There's a plethora of sub 13,000 Rupee headphones in the market, but this one is at the top of the pack. Their excellent build quality, sound and design make them one of the most well-rounded in-ear headphones currently available. No, they're not cheap, but again, you get what you pay for.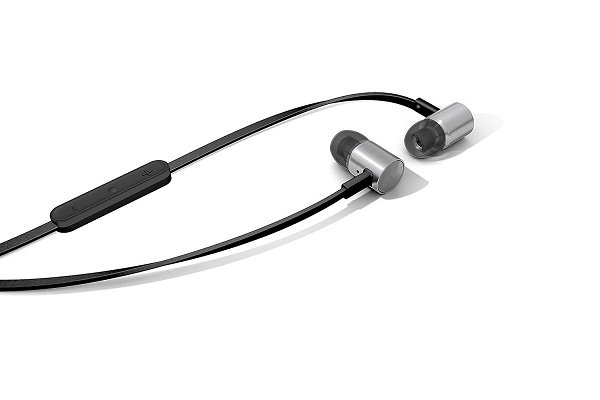 Source: amazon.in 
6. Klipsch Reference X6i
Price: Rs. 12,790
You get a lot of value for money with this buy. Comfort, build quality, sound quality and some added features are just some of the boxes this pair ticks with aplomb. There are some issues, like a lot of cable noise when moving around, but if it's comfort you're looking for, there is simply no other balanced sounding headphone that can hold a candle to these.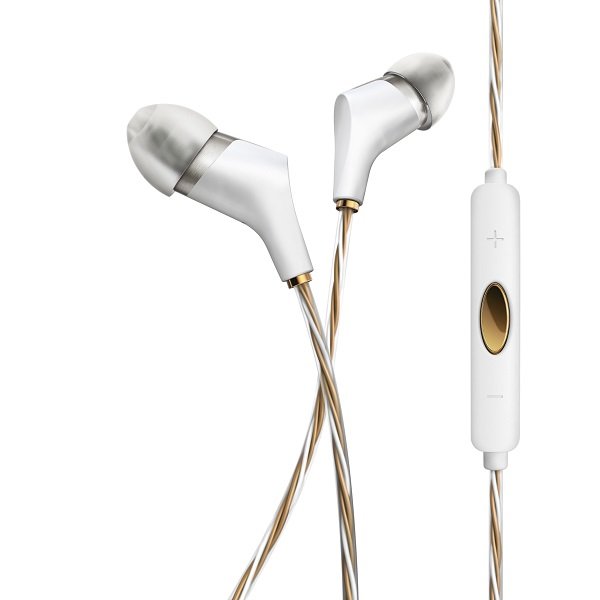 Source: klipsch.com 
7. Sennheiser Momentum In-Ear
Price: Rs. 5,490
With the appealing candy apple detailing, these attractive headphones pull you in. But once you're in, you'll stay for the killer sound quality that comes from the Momentum In-Ear earphones. These are the among the best deals in the headphones market as it stands today. The company has a version available for both iOS and Android, so nobody will get left behind.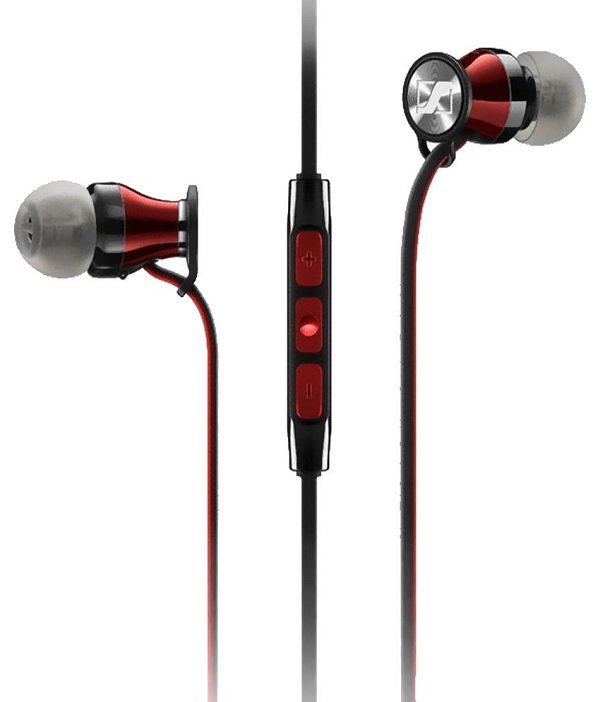 Source: snapdeal.com
The best earphones for the best phones!