In association with
Amazon India News
Have you ever wondered what it feels like to have someone switch the lights off when you don't feel like getting out of bed; one that could play that song you've been humming all day; one that has all the answers you could possibly lose sleep over? Sounds like a dream companion, doesn't it?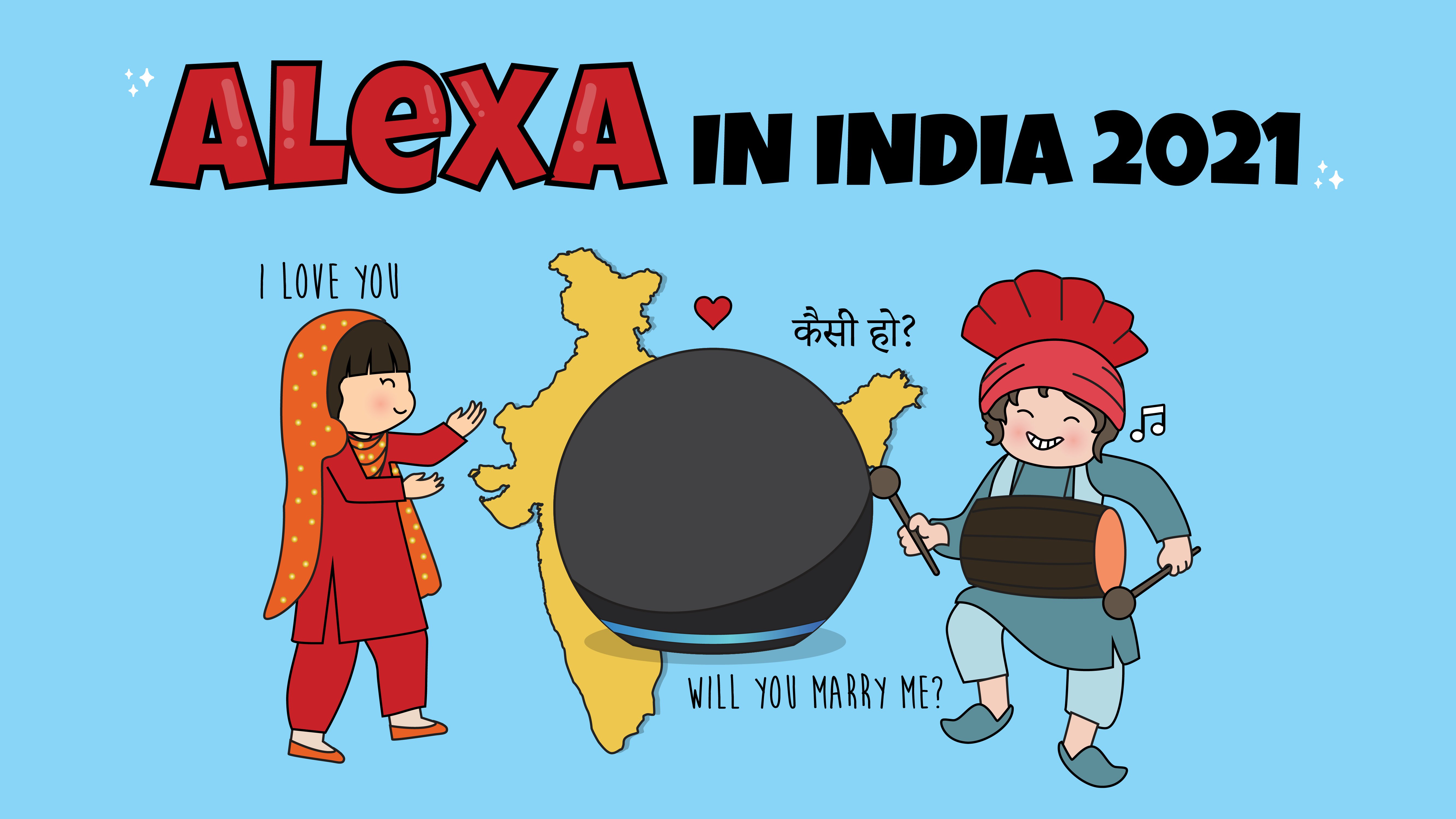 What if we told you that this well wishing buddy could be delivered  to your doorstep in a jiffy? Yes! You got it right! We're talking about the multi functional Amazon Alexa. 
Alexa has been entertaining, solving queries, singing, greeting and making our lives convenient and delightful for the last 4 years. And on its 4 year anniversary, we have 8 reasons how it has proven to be the perfect companion to so many Indians.
1. Alexa is here for all your requests!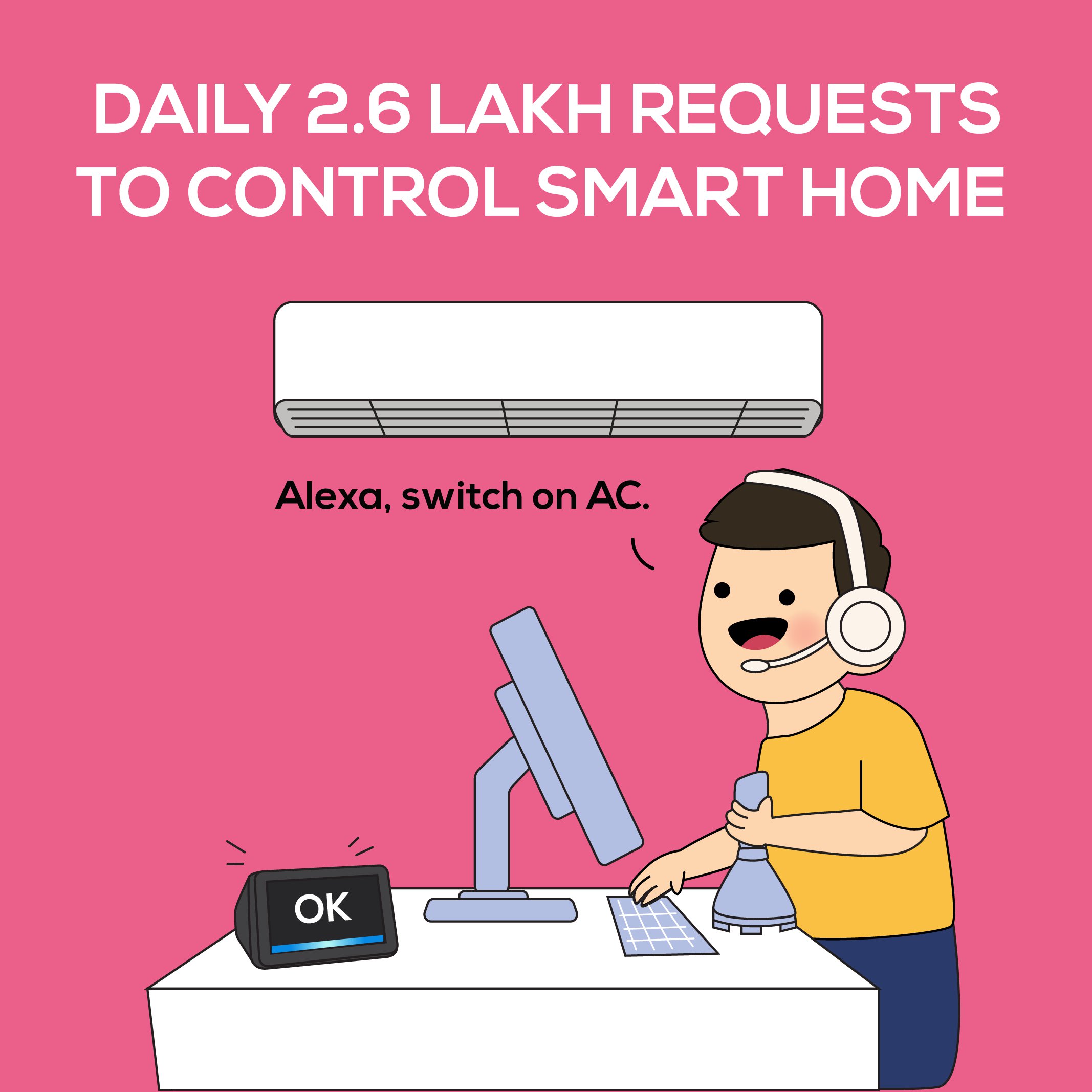 Tell Alexa to switch the television on while you heat that leftover pizza up! People have proved their love for the simplicity of voice controlling smart home appliances with Alexa by making over 2.6L requests every day. Operating a smart home with just your voice has become the new norm with Amazon's Alexa and Echo devices working seamlessly with compatible smart appliances and electronics such as TVs, fans, lights, plugs, water purifiers, etc, from brands like Xiaomi, One Plus, Hindware and Atomberg. 
2. Alexa sings its way into everyone's hearts.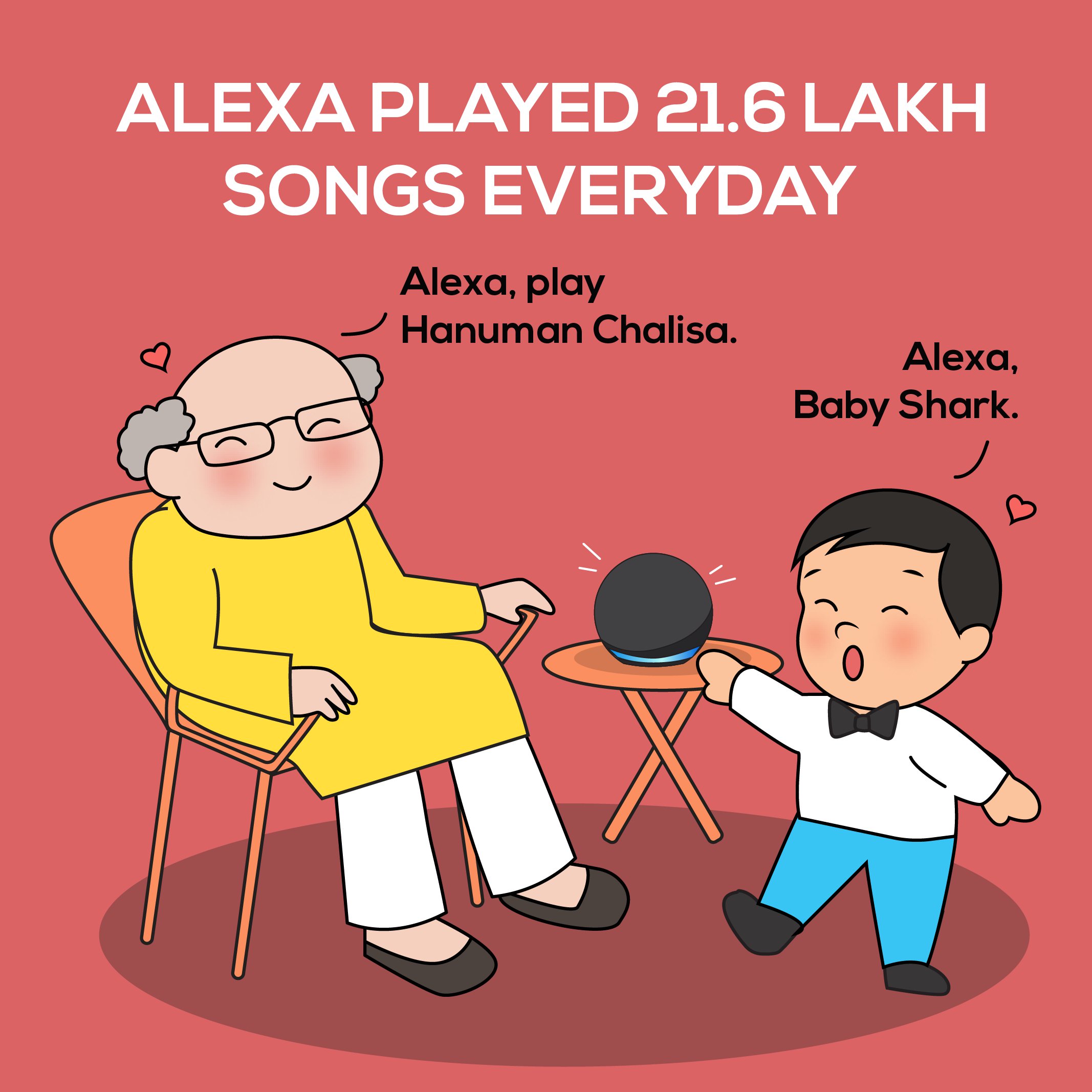 From jazz to blues; from devotional to entertaining, Alexa has all possible preferences sorted when it comes to music. You will never be disappointed with the wide range of music Alexa has in store for you. Oh! And did we tell you about the several hard to locate regional songs like 52 Gaj Ka Daman, Enjoy Enjaami and Lehanga that you can play?
3. A perfect partner for your shopping spree!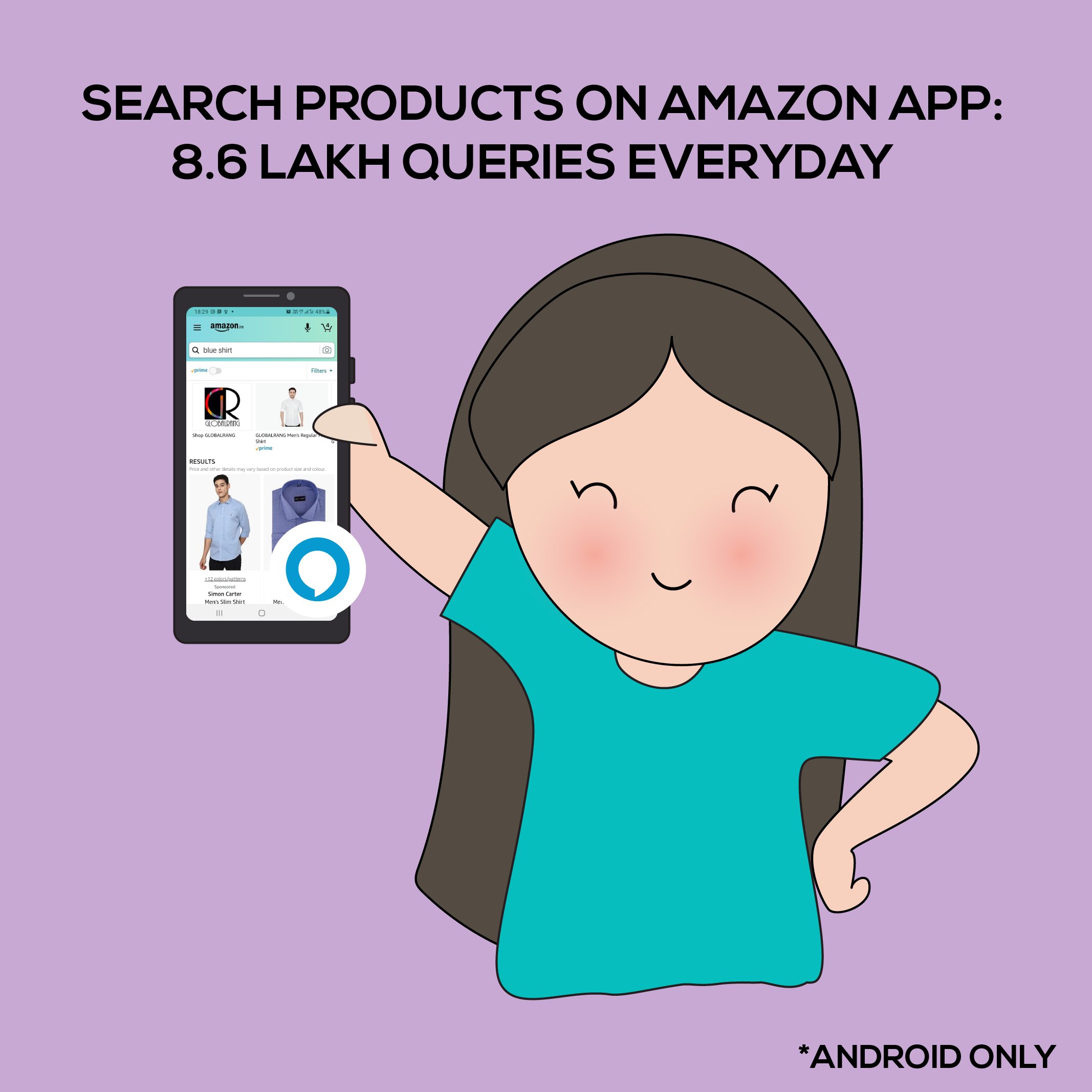 Let Alexa take care of you while you shop on Amazon. It shall provide product descriptions, answer queries about products and even pay your bills using just your voice. All the while playing your favourite songs in the background. 
4. Alexa has all the answers!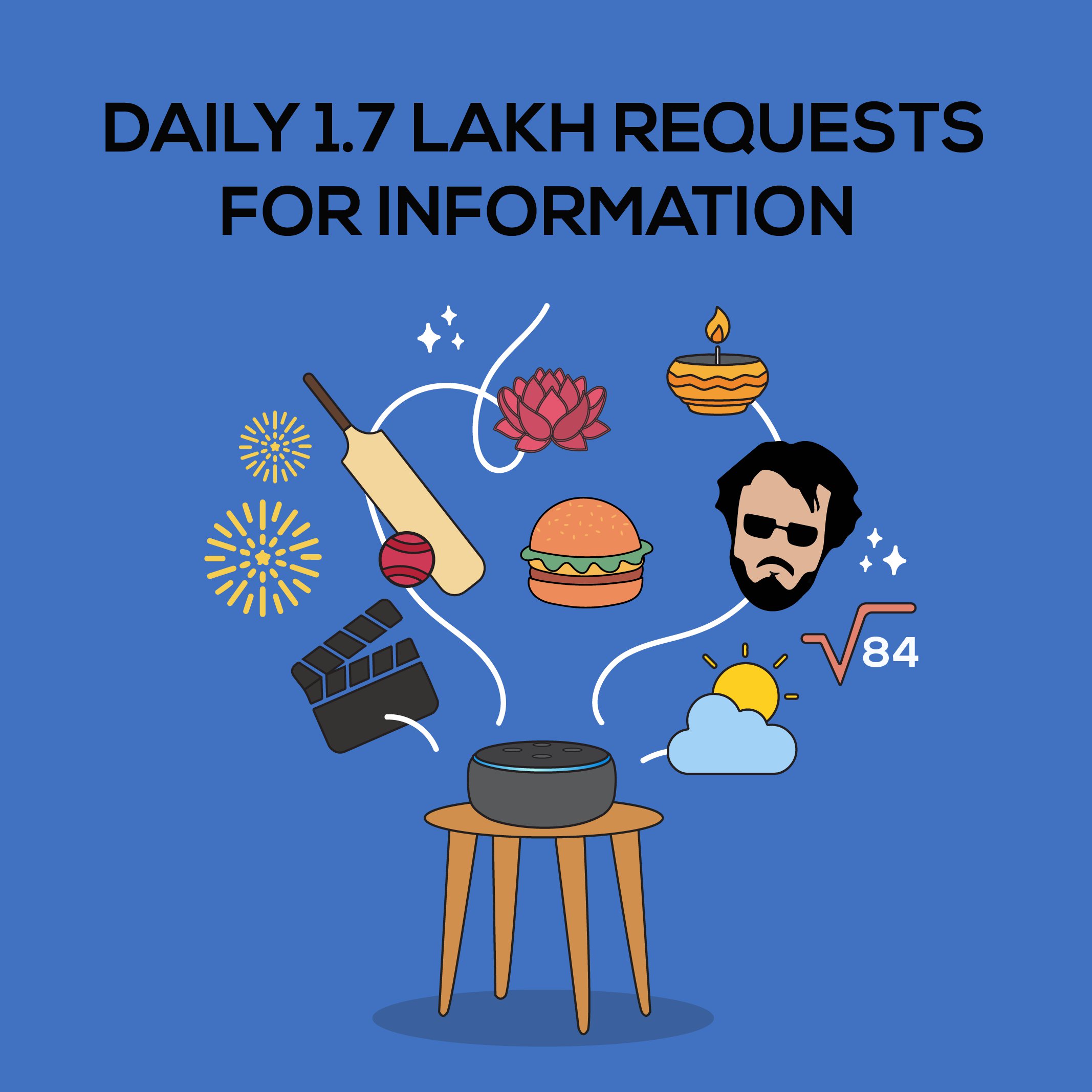 From math problems to astronomical discussions, Alexa has always got your back. It has been a trusted source of information in several subjects ranging from cinema, sports and festivals, stock markets to academic queries, health and well-being, definitions, history and analytical problems. 
5. Amit Ji in the house!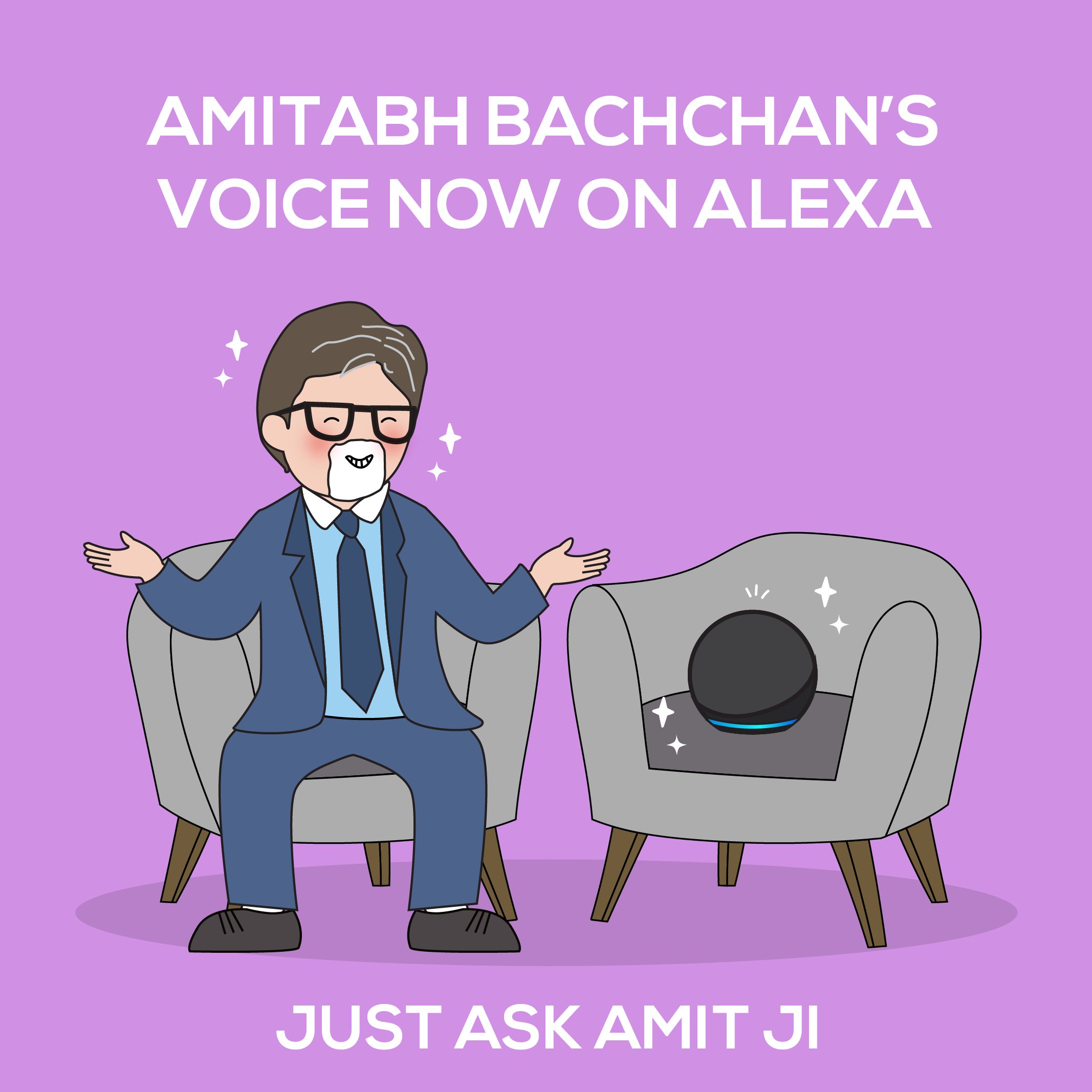 Yes! Alexa has Mr. Amitabh Bachchan's voice feature now! What's more entertaining than to hear Amit Ji address questions like "Kitne aadmi the?" and many similar Bollywood references and stories!
6. A charming conversation partner.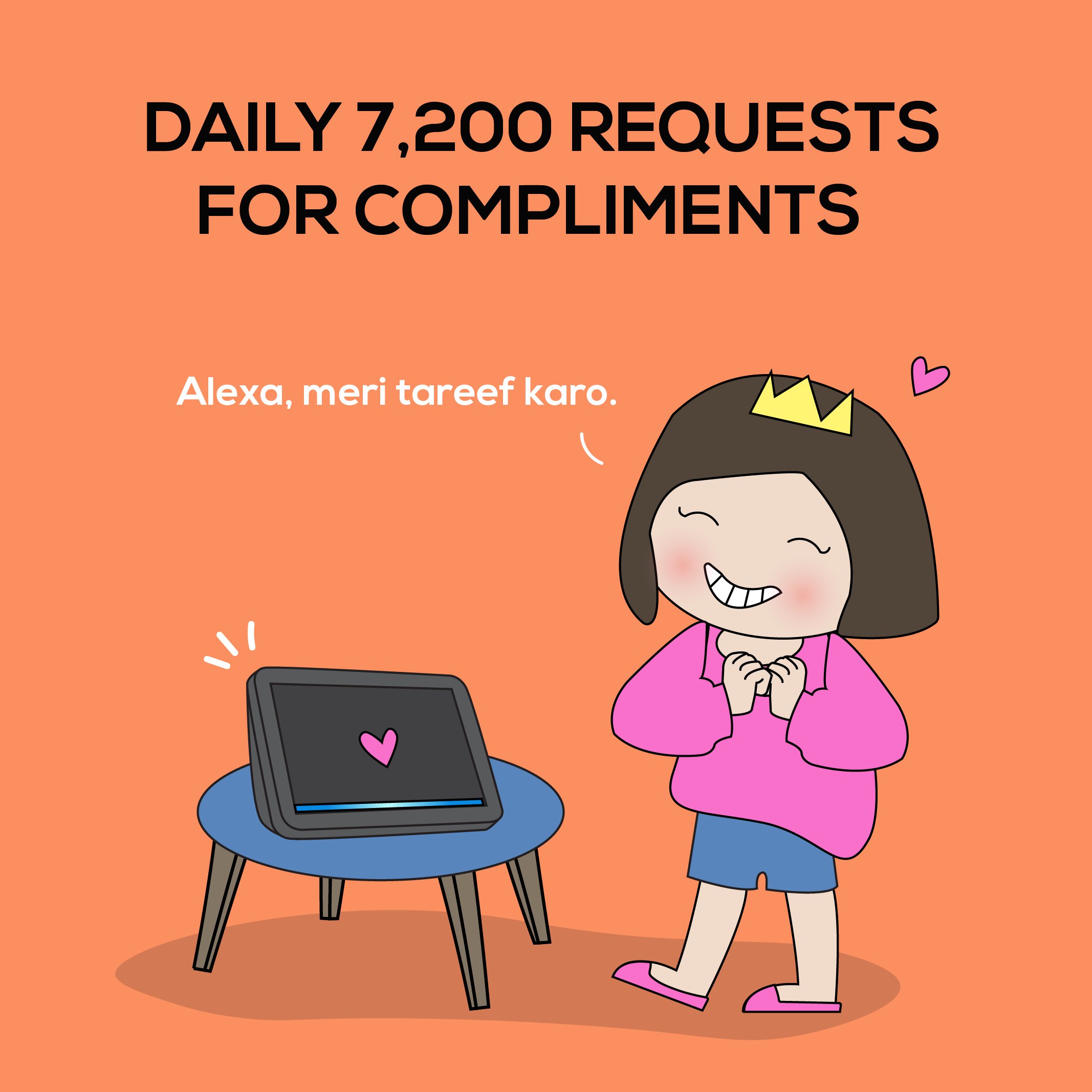 You never feel lonely with Alexa by you side. Let Alexa fill the silent void with amusing back and forth. From returning greetings to confessing love, Alexa has seen us through it all and that makes it a companion like never before! Also, it keeps getting better with reduced automatic speech recognition. And did we tell you about the compliments and applause Alexa can provide to lift your mood?! Just so you know, you would not be the only one. As per data, people asked for compliments 7200 times a day!
7. No matter how you speak, Alexa's got you!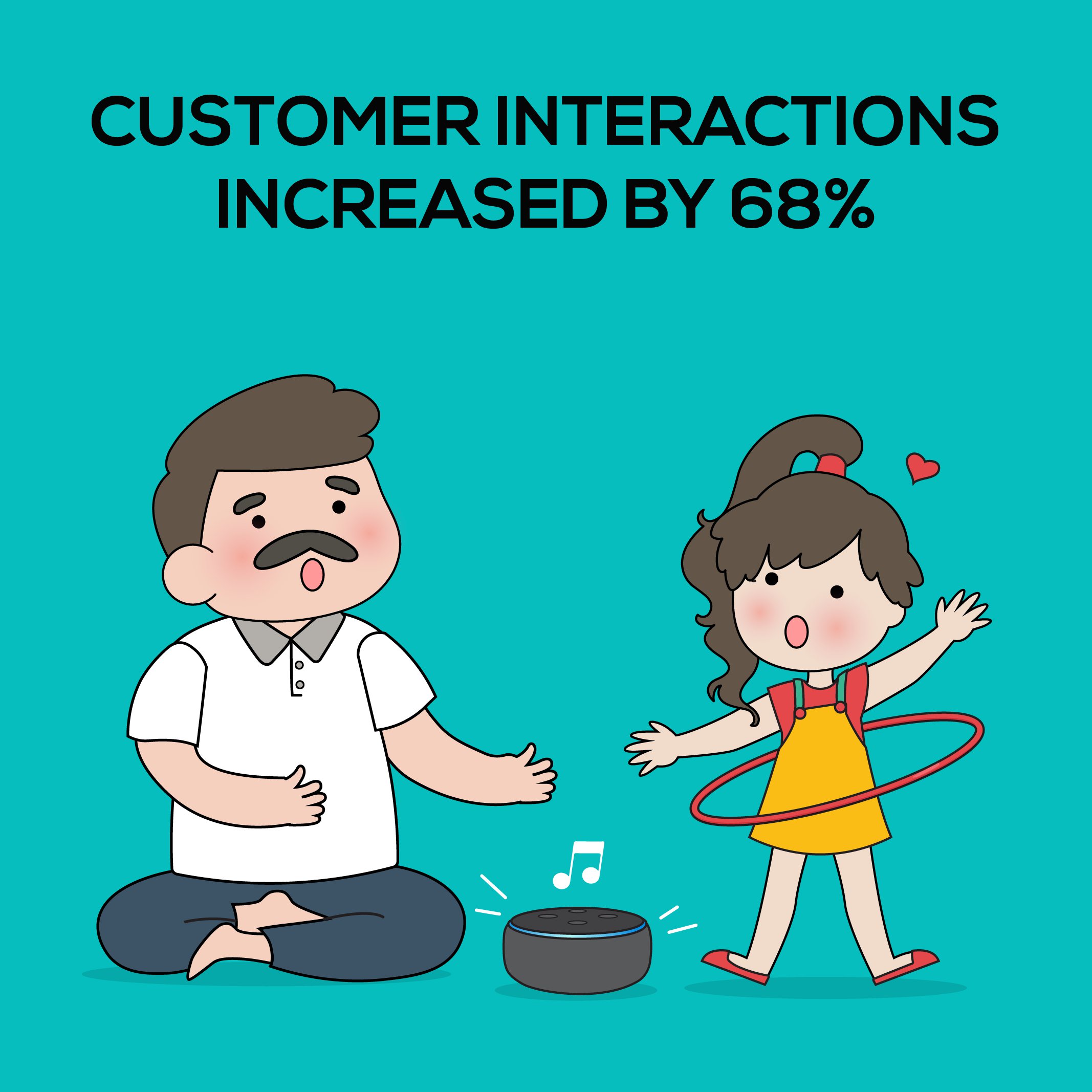 With new improved natural language understanding, Alexa can now easily understand Hindi words. That makes it more efficient in solving queries asked in Hinglish with ease. You see, this companion shall go that extra mile to be familiar to you.
8. Great deals as Alexa turns 4!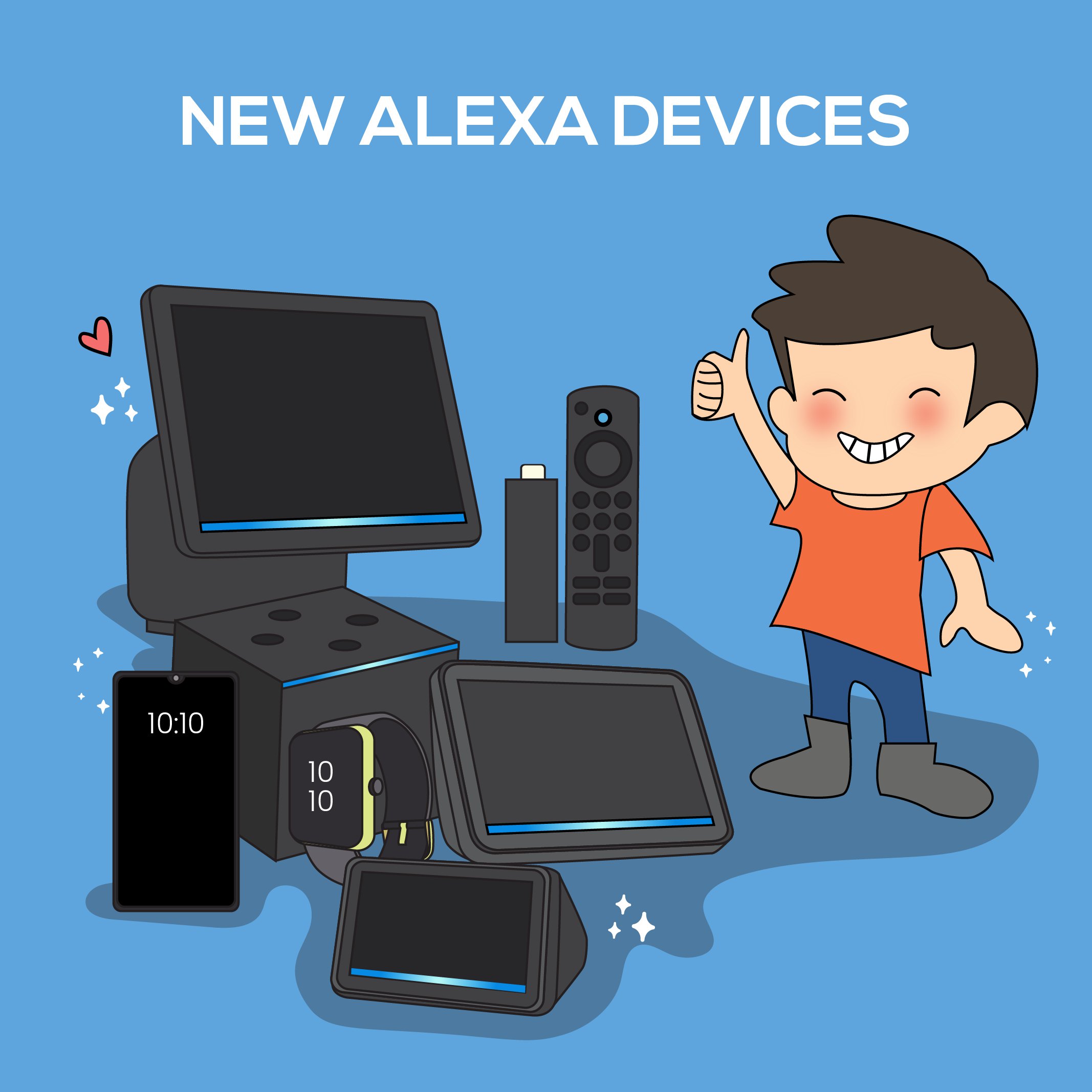 It's not payday? Amazon has still got you covered! On Alexa's 4 year Anniversary, you can avail deals and offers up to 50% on Amazon's Echo range of smart speakers and displays; up to 43% on Fire TV devices; up to 30% on Alexa built-in devices by brands such as One Plus, boAt, Imou and Qubo. The deals are available for 48 hours; from 12 AM on 15th February 2022 till 11:59 PM on 16th February 2022. 
Alexa's fourth anniversary seems like an off-season celebration and we are super hyped up for it! And you can check it out for yourself here.