Amazon wants its Kindle devices to be as close to paper as possible to give you the best e-reading experience. Very soon, you will be able to hold the 'thinnest and lightest kindle' ever, the company proclaims. The new Kindle Oasis will be Amazon's eighth-generation e-book reader and has been marketed with its visual and tactile appeal.
But priced at $289, the Oasis is the most expensive Kindle in years, which has come as a surprise to many.
Well, if you think of it, the new Oasis is more a luxury version of the Paperwhite pressed into a smaller form and lighter form (but will have similar 6-inch screen)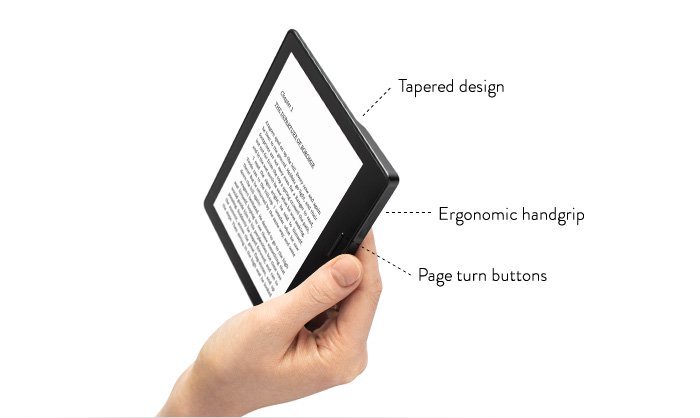 Here are some other specifications which you will let you decide if it's worth the price: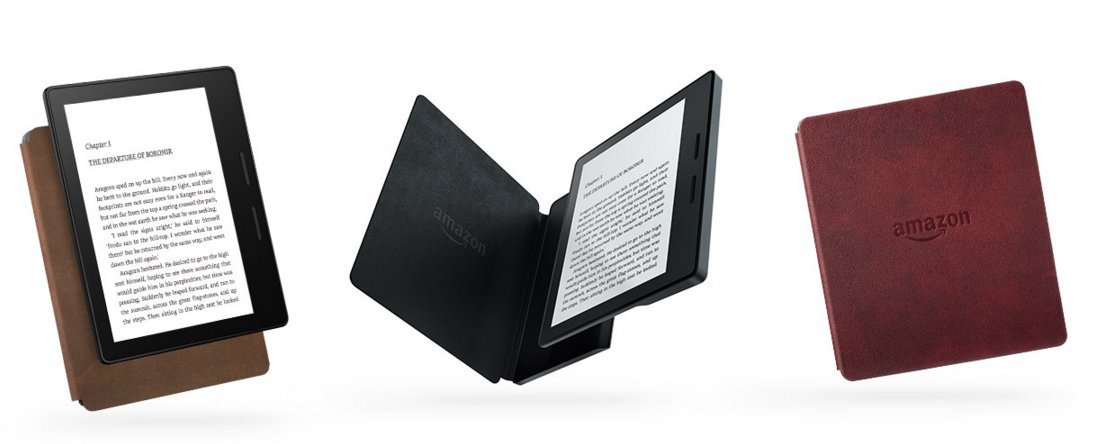 The new Oasis is over 20% lighter and 30% thinner on average than any other Kindle.
The device has a rectangular bulge, from which the body tapers down to a 3.5mm point. 
There are built-in page turn buttons on one side of the screen, and an accelerometer that allows the screen to auatomatically rotate 180 degrees so that the buttons will be on either the left or right side.
The big feature of the Kindle Oasis is the leather battery cover, which will connect to the device using magnets. This cover along with improved software, will provide the new Kindle with stand-by battery life of 20 months
The battery case comes in three colors, black, brown, and red, and it will be included in the base price of the eReader.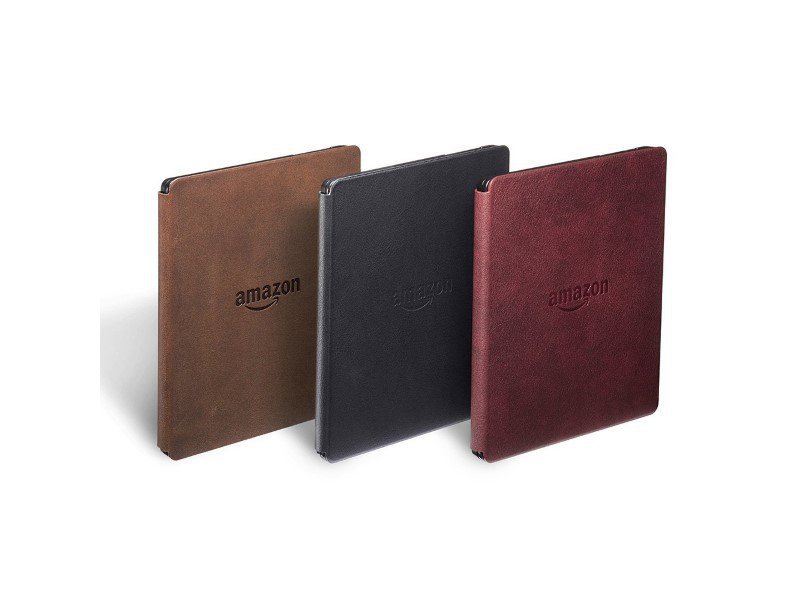 It features a high-resolution 300 ppi display for crisp, laser-quality text so that you don't strain your eyes much.
 It will also have more LEDs inside to provide more uniform backlight.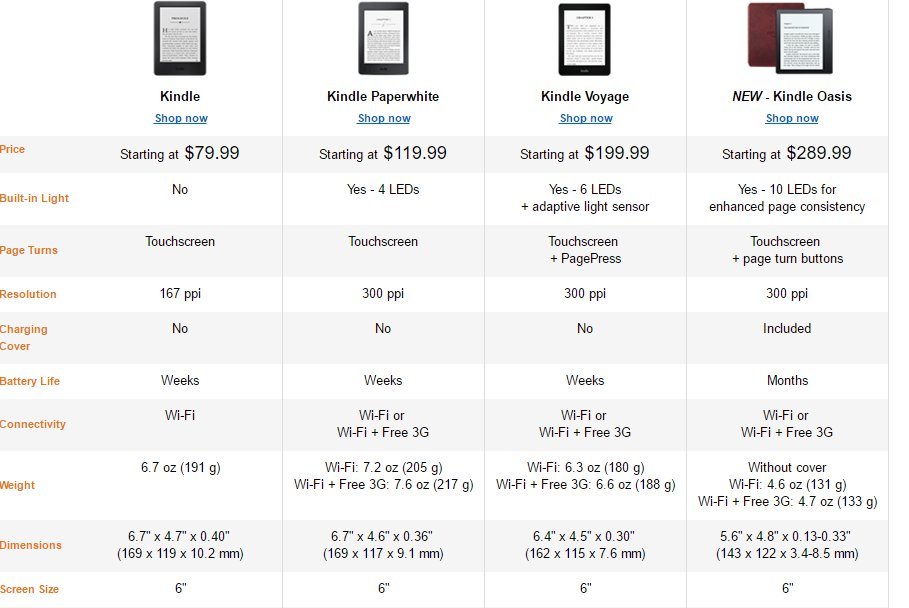 As of now, what software will Kindle Oasis use hasn't been announced. There were also rumours that the Oasis is waterproof (owing to its name) but the same has been dismissed.
 But if you are still willing to try out the new one, it is available for pre-order from today and ships April 27th.