If you haven't heard of the Prisma app, then you're probably living under a rock. It is a photo editing application that is doing the rounds on the internet for its unique features. Have you ever thought about being in place of Mona Lisa in Leonardo da Vinci's famous painting? Now that Vinci is not alive, Prisma gives you an option to do so, but only if you have an iOS device. While Prisma is only available for iOS users, there are options for getting the same effect for Android users as well.
Here are four of the best alternatives to Prisma that Android users can opt for:
1. PicsArt
Just go to the Effects section of PicsArt and you will see some artitistic filters like pop art, paper and colours, just like Prisma's poster, motion, shear, pastel, comic and gouache. PicsArt also has some advanced photo editing tools which include artistic brushes, overlays, collage maker, drawing and painting tools while giving you an option to make GIFs and videos. With features like these, can this app get any better?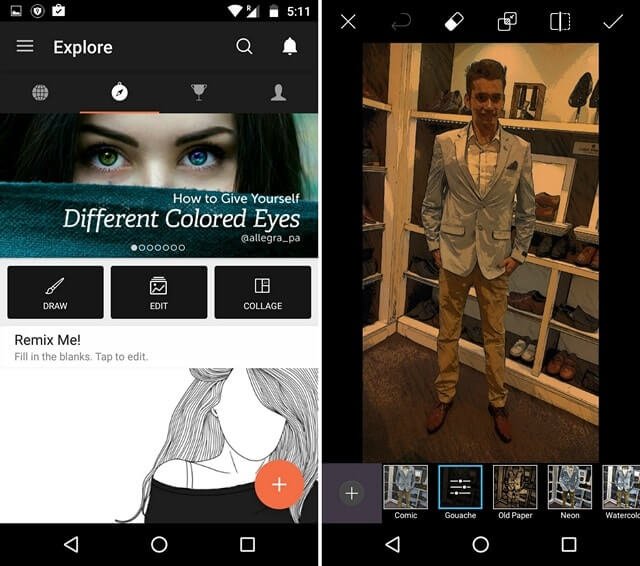 2. SuperPhoto
SuperPhoto is another application for Android users that offers more than 200 cool photo effects with its free version. And what if you pay for the full version? Well, you get more than 1500 effects along with a social community to share your pictures with. However, SuperPhoto takes a little time to process images with filters.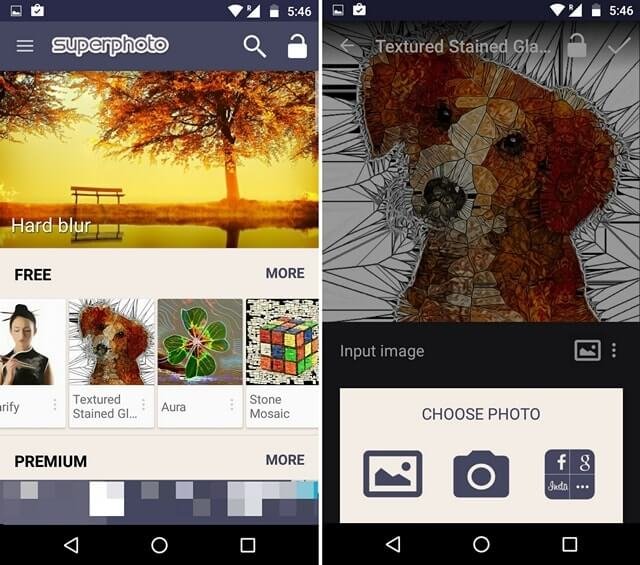 3. Photo Lab
After downloading Photo Lab, all you need to do is go to its Artistic Effects folder to turn your pictures into pieces of art. From pointillism drawing and antique oil painting to charcoal drawing and fusion painting, the app has some interesting features. However, while putting a filter, make sure the picture is of nice quality, or the result may not please you.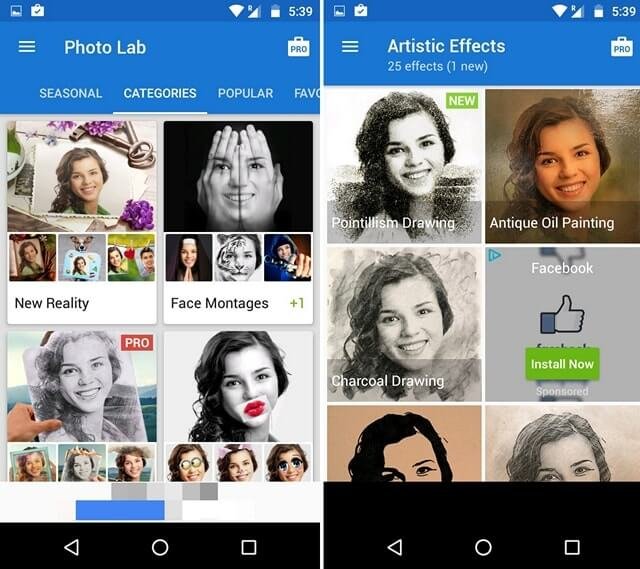 4. Pikazo
Pikazo is another application that can be used to turn pictures into artwork. Just choose your favourite style and upload your image to get the blended work. Quick and easy, Pikazo is the best among the lot!

There you go!