Apple Inc (AAPL.O) on Monday introduced the HomePod, a voice-controlled speaker that can make music suggestions and adjust home temperatures, taking aim at Amazon.com Inc's (AMZN.O) Alexa feature and Echo devices.
The move is the first into a completely new area by Apple for more than two years as the world's most valuable technology company looks to make up for a dip in iPhone sales and new ways to get customers to use more of its money-making apps and services.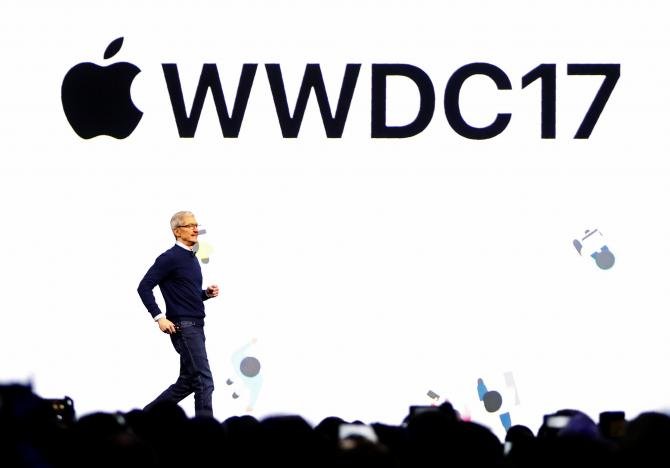 Apple's Siri assistant will be integrated into the $349 speaker, and can make music recommendations that pair with the company's Apple Music service, send text messages, check news and sports scores and control compatible home gadgets like lightbulbs and thermostats.
HomePod users may initially be constrained by Siri's lack of capabilities as compared to Alexa, which also boasts the ability to order millions of Amazon products as well as food from restaurants like Domino's.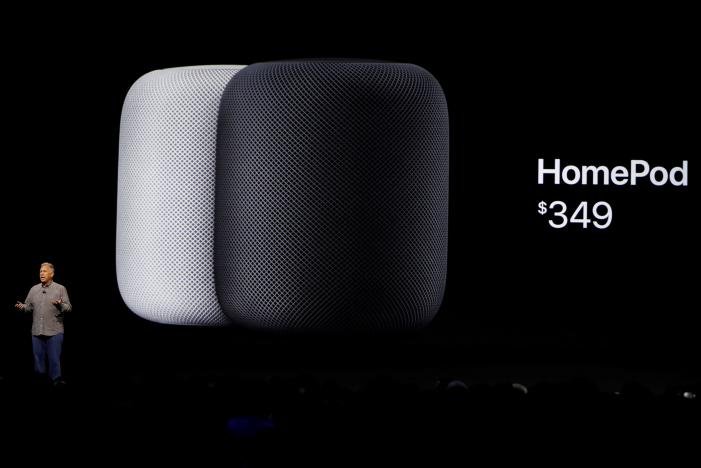 Apple is expected to announce plans this week to make its Siri voice assistant work with a larger variety of apps, but initial changes were expected to add just a small number of capabilities.
The HomePod speaker stands just under seven inches (18 cm) tall and is covered in fabric mesh that will come in white or gray. A computer processor will tune sound to the room and beam specific parts of music, like a singer's voice, toward the listener.
Apple will begin shipping the HomePod to the United States, Britain and Australia in December.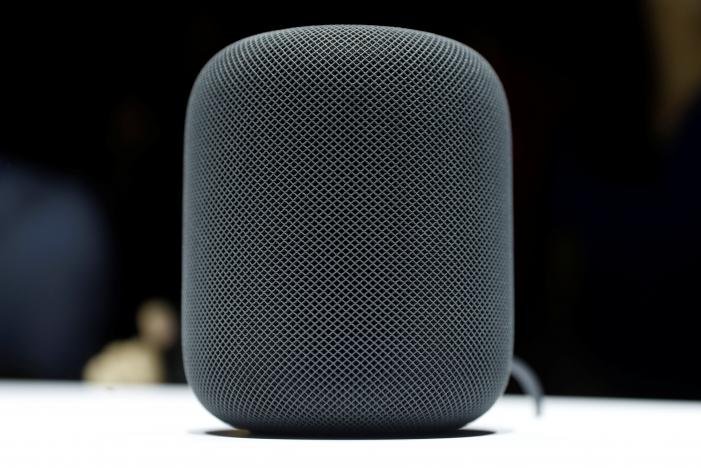 The speaker, while expected by some industry watchers, marked Apple's first new product announcement since the Apple Watch in September 2014. As a music-playing device, it will also be a challenger to Sonos, whose wifi-controlled speakers are used by many smartphone users for home entertainment.
The Cupertino, California-based company said Siri, which also competes with Alphabet Inc's (GOOGL.O) Google Assistant, will now work across devices.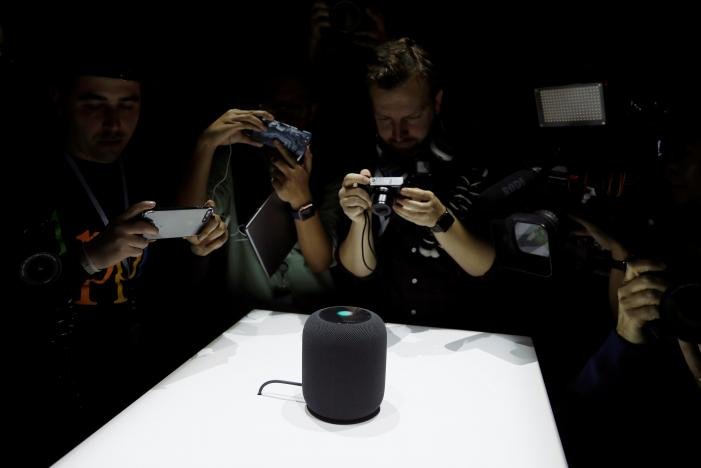 A new Siri interface on the Apple Watch will also blend users' calendar information with other useful details, like airline tickets they may have booked, the company said.
Apple shares closed down 1 percent at $153.93, not far below the all-time high set last month.
AUGMENTED REALITY
Apple also used its annual developer meeting in San Jose, California – its largest ever with some 5,000 people attending – to offer hints about so-called augmented reality technology.
The technology, a feature of the wildly successfully smartphone game Pokemon Go, overlays digital information on real-world images and is seen as an area in which the keenly awaited 10th-anniversary iPhone can stand out from competitors.
New indoor maps of areas like malls and airports indicated that Apple might be laying groundwork to display information over images of those places in the future.
The company also rolled out tools for developers to create augmented reality applications for iPhones and iPads. To show the tools off, Apple invited Wingnut AR, the company formed by "Lord of the Rings" director Peter Jackson, on stage.
(Feature image source: Reuters)