Music makes a huge difference at any house party. So, if you are planning to have a house party during Christmas or New Year's then you might as well invest in a Bluetooth speaker if you haven't already. Here are the 8 best Bluetooth speakers of 2018 that you can get your hands on right now.  
1. Bose Soundlink Revolve 739523-5130 Wireless Portable Bluetooth Speaker
Price: 17,909 Rupees 
Bose, undoubtedly is one of the best audio brands you'll come across and the Soundlink Revolve proves exactly that. These speakers offer a more refined sound and it is extremely good-looking and stylish. It gives a surround-sound effect that not all speakers can. It is easily portable. You can also download the Bose app if you want to pair two of these speakers to make a duo stereo. However, unlike many other Bluetooth speakers these aren't water-resistant so don't throw them in water. Okay? Buy it from here. 
2. Marshall Kilburn
Price: 20,250 Rupees 
Take a minute to look at these vintage looking speakers by Marshall. Doesn't it look gorgeous AF? In terms of sound, the bass and treble are to the point and the sound quality is close to perfection. With just a single charge, these speakers can play for up to 20 hours which is commendable. You should know that these speakers are large and heavy, not easily portable, don't have USB charging port and aren't water-proof either. But, when the sound is so darn good you can overlook these minor drawbacks because nothing else matters to a true audiophile, right? Buy it from here.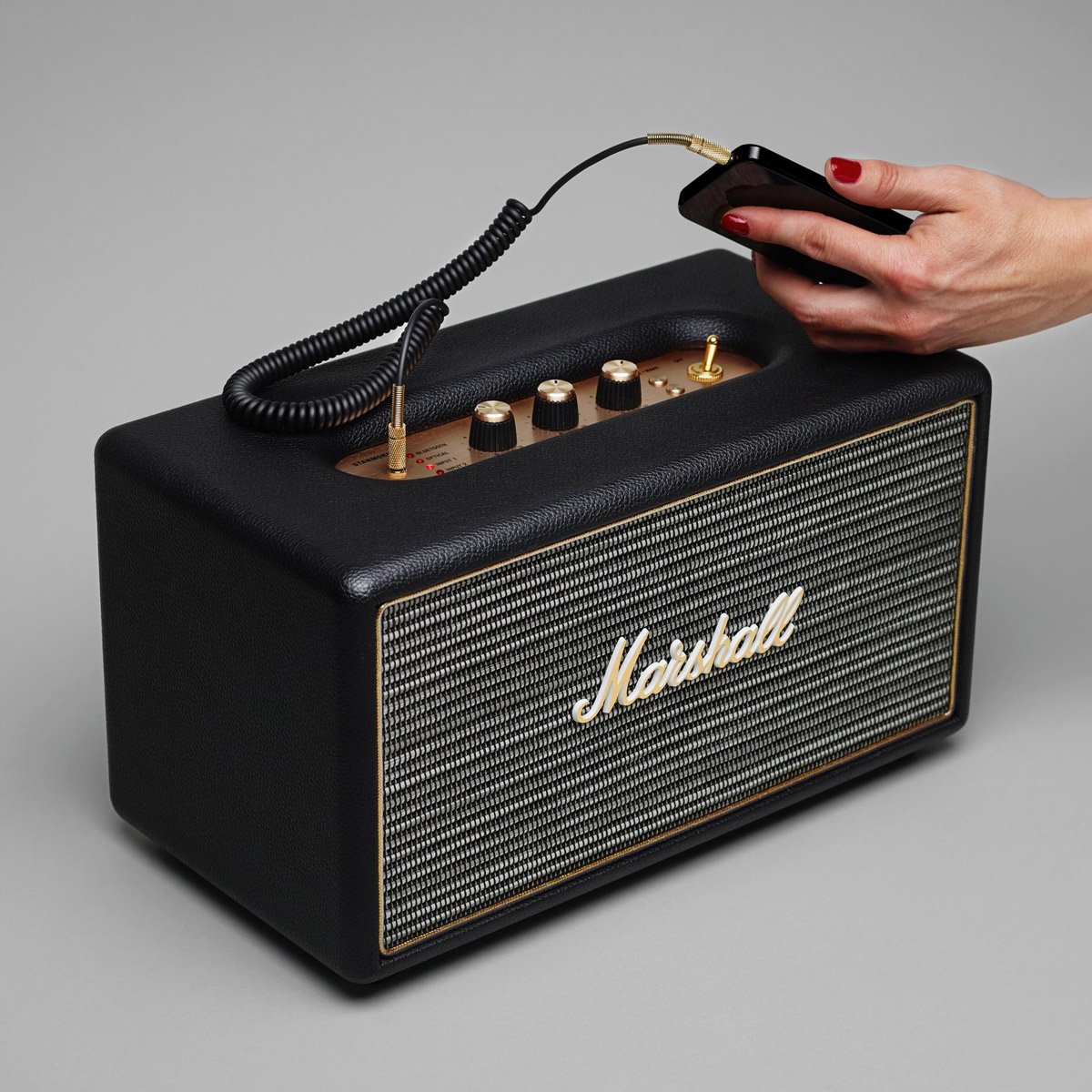 3. Creative Muvo 2C
Price: 3,499 Rupees 
If you are looking for something within a budget then you should consider buying the Creative Muvo 2C. These speakers can surprise you in terms of the sound quality given its price and compact size. It offers a playback time of up to 6 hours with a single charge and it has quite an impressive dynamic range that most speakers don't. This tiny speaker is feature-rich too. You can play your music with the help of Bluetooth connectivity or the audio jack. It even has a USB port and a micro SD card slot to play MP3 files directly. All in all, the Creative Muvo 2C is a great value for money. Get it from here.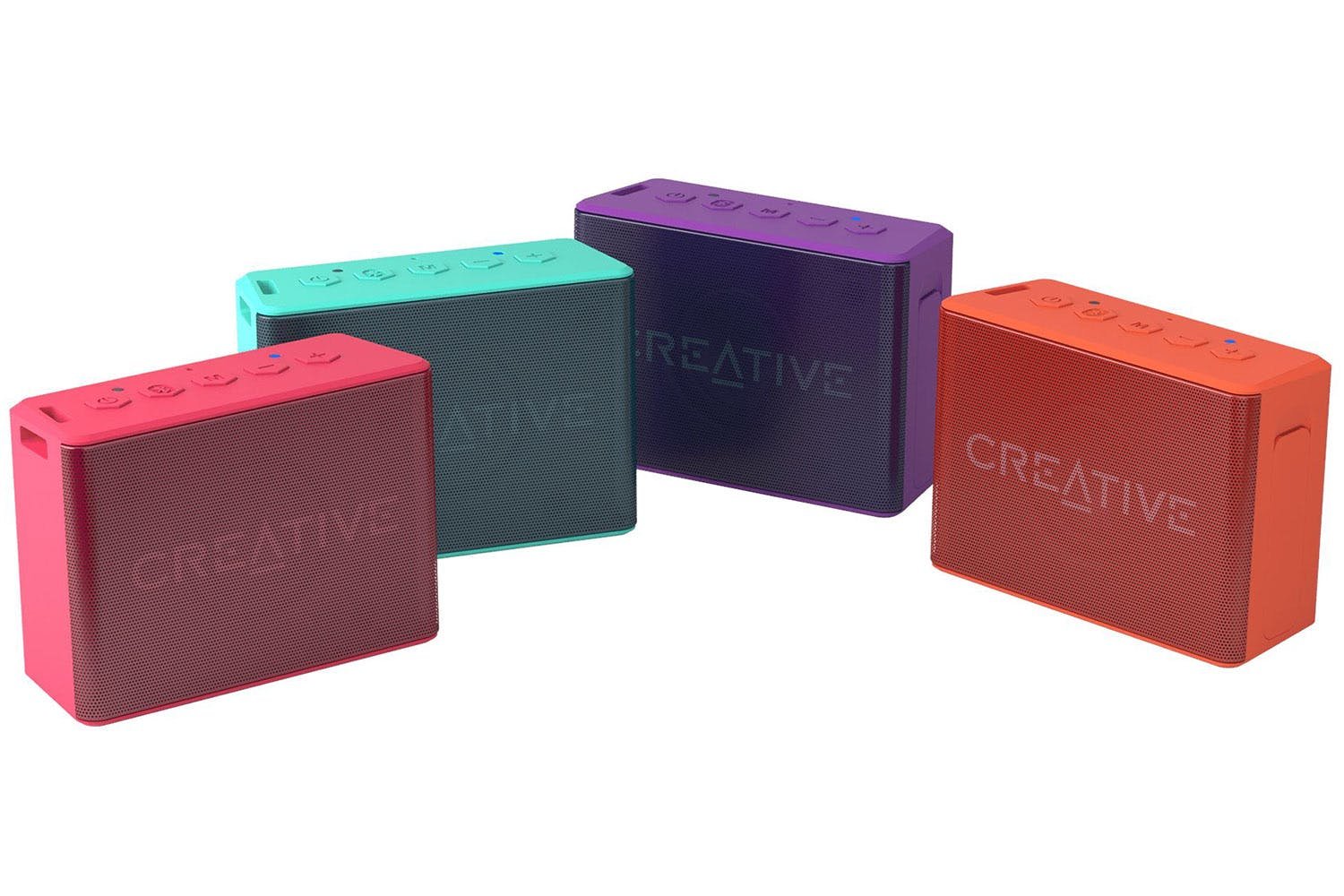 4. UE Wonderboom
The UE Wonderboom Bluetooth speaker has a 100-foot wireless range and sound quality is impeccable. The treble is great but it lacks a little in the bass department. It can be used for up to 10 hours continuously in a single charge and the design and look also doesn't fail to impress. In short, if you want water-proof speakers with a good audio quality within a limited budget then this speaker is apt for you. Buy it from here.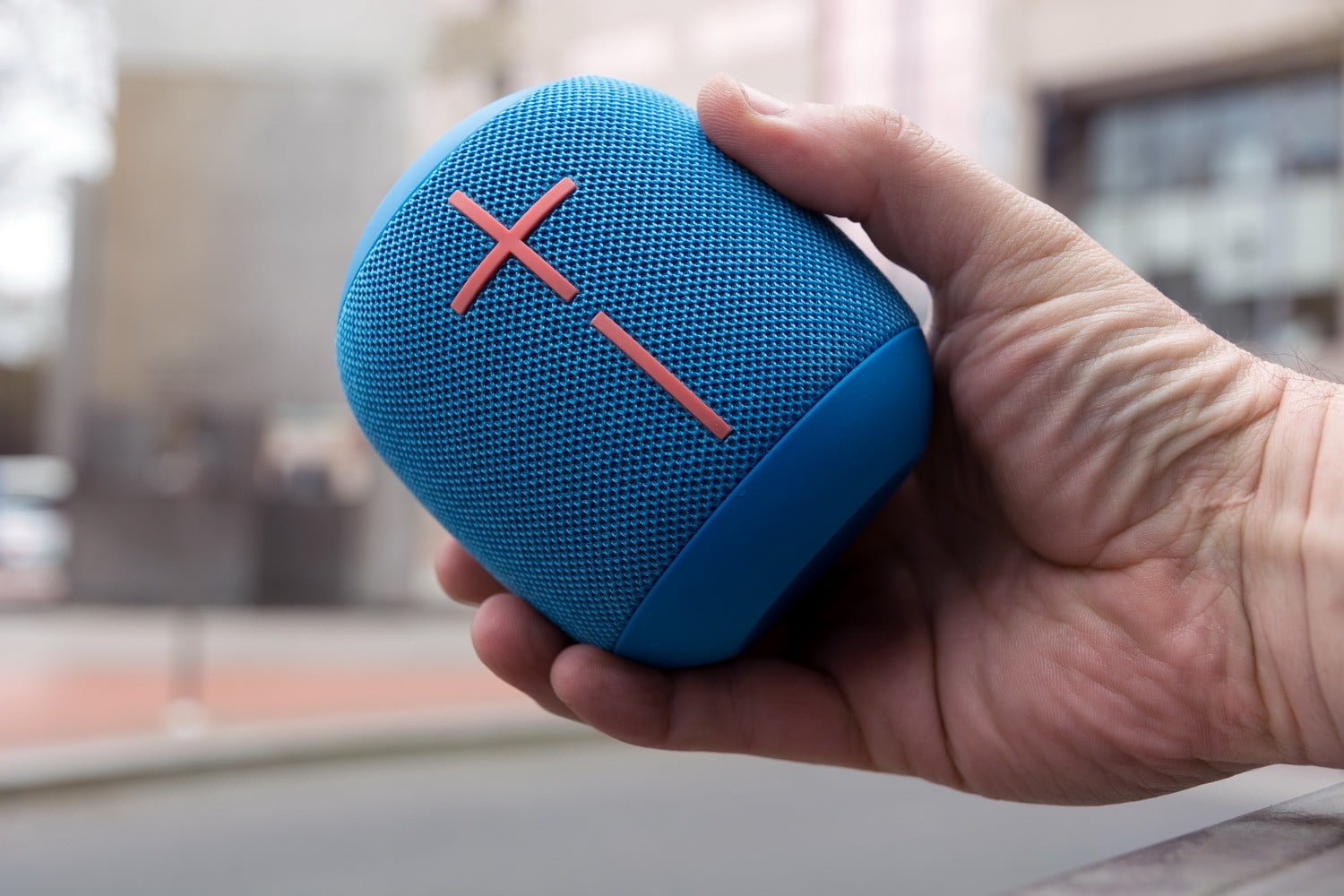 5. JBL Charge 3
Price: 10,135 Rupees 
If you are looking for a perfect balance between sound, features and price then you should check out the JBL Charge 3. To begin with, these speakers come with a battery life of up to 20 hours and a 30-foot wireless connectivity. It's a complete package that offers compelling features and unmatched audio quality. It plays well even in high volume and there is no distortion whatsoever which is commendable. It has a edgy and stylish look. It can easily be kept as a decorative piece in your house too. With the Charge 3, JBL has managed to dominate the portable Bluetooth speaker market. Get it from here.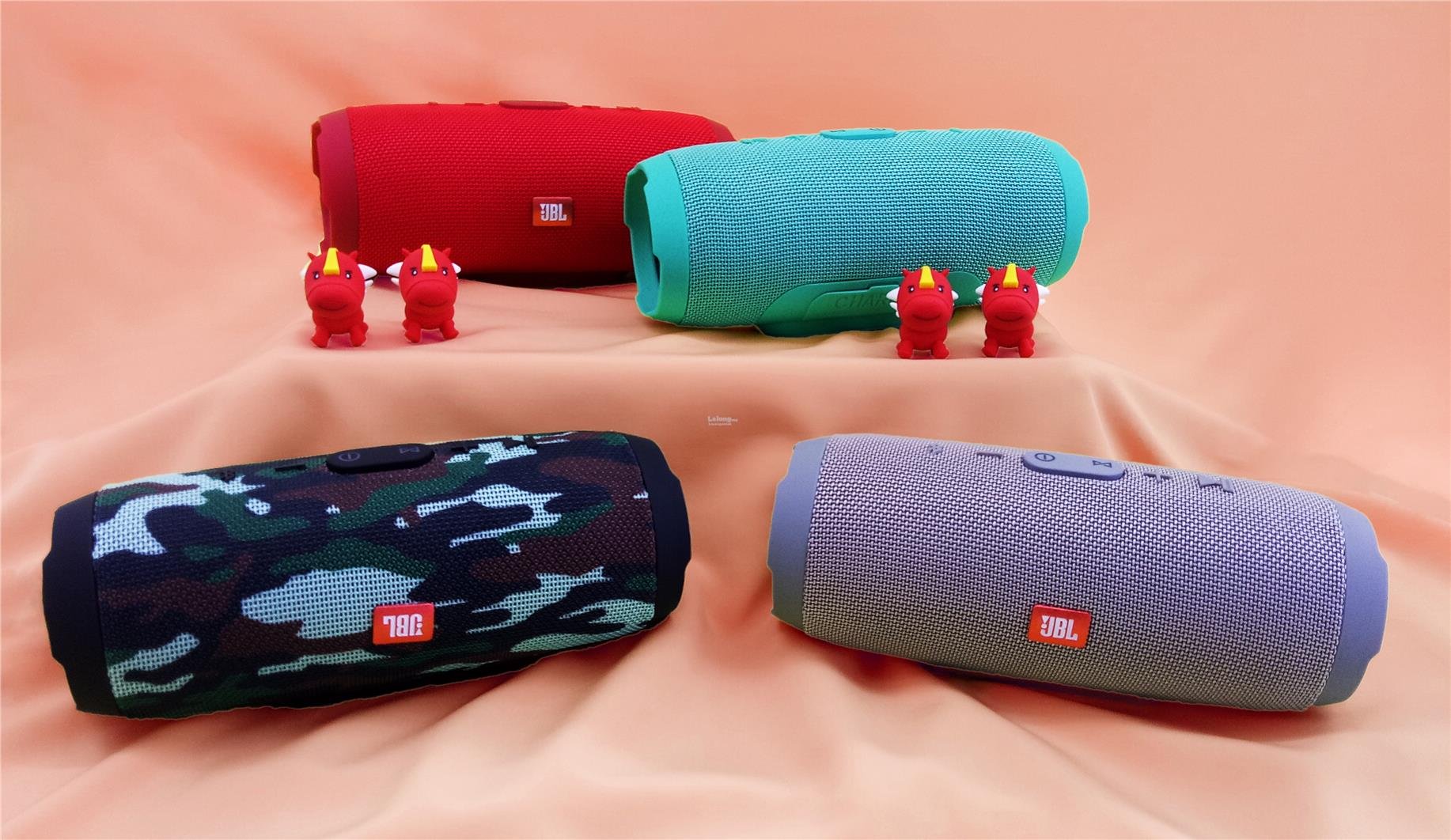 6. Anker Soundcore Flare
Price: 5,999 Rupees 
You might not be familiar with this brand of Bluetooth speakers but it definitely is here to stay for all the good reasons. Given its price, the Anker Soundcore Flare is packed with features. It has an aux input, Bluetooth connectivity and it is water-proof. It can be used for up to 12 hours with a single charge. Anker has a history of making superior sounding speakers. These set of speakers can easily give competition to some of the biggest audio brands like Bose and JBL. The built quality of these speakers is top-notch and the sound quality is satisfying too. You can definitely consider buying these speakers if you want something that won't cost you a dime. Buy it from here now. 
7. Bose SoundLink Color II
Price: 8,624 Rupees 
You can't go wrong with the SoundLink Color II by Bose which is compact in size and comes with a splash-proof body. This speaker is perfect for the outdoors. It has an exceptional sound quality that is hard to overlook. It is weather-proof and is coated with soft-touch rubber instead of hard plastic. It feels comfortable to hold in the hand and is sturdy enough to survive a scrape or a fall. It has a fun, curvy design that comes in a variety of colours. It offers an aux input and it can survive for 8 hours with a single charge. It comes with a multi-point Bluetooth technology that allows two devices to pair to the SoundLink Color II simultaneously. Buy it from here.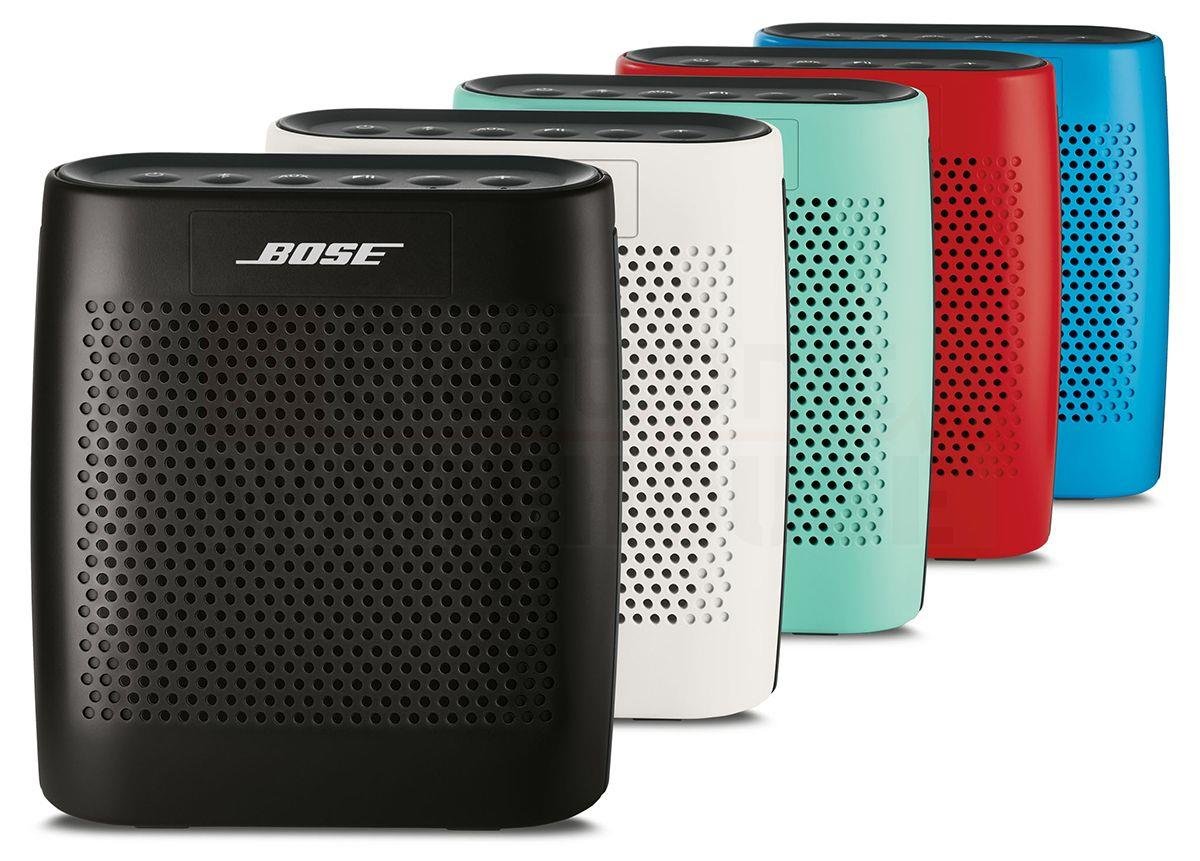 8.  JBL Flip 4
Price: 7,999 Rupees 
Are you an outdoors kind of a person? If yes, then the Flip 4 by JBL will certainly suit your personality. It has a rough and tough rugged design and it offers plenty of bass. It can be used for up to 12 hours with a single charge and it comes with an aux input and wireless Bluetooth connectivity. It definitely is weather-friendly. The design lacks originality but it is quite practical and easily portable. The mid-range lacks definition and distinction but that can be overlooked given the compact size of these speakers. The built quality no doubt is good and the sound quality is also satisfying. Buy it from here.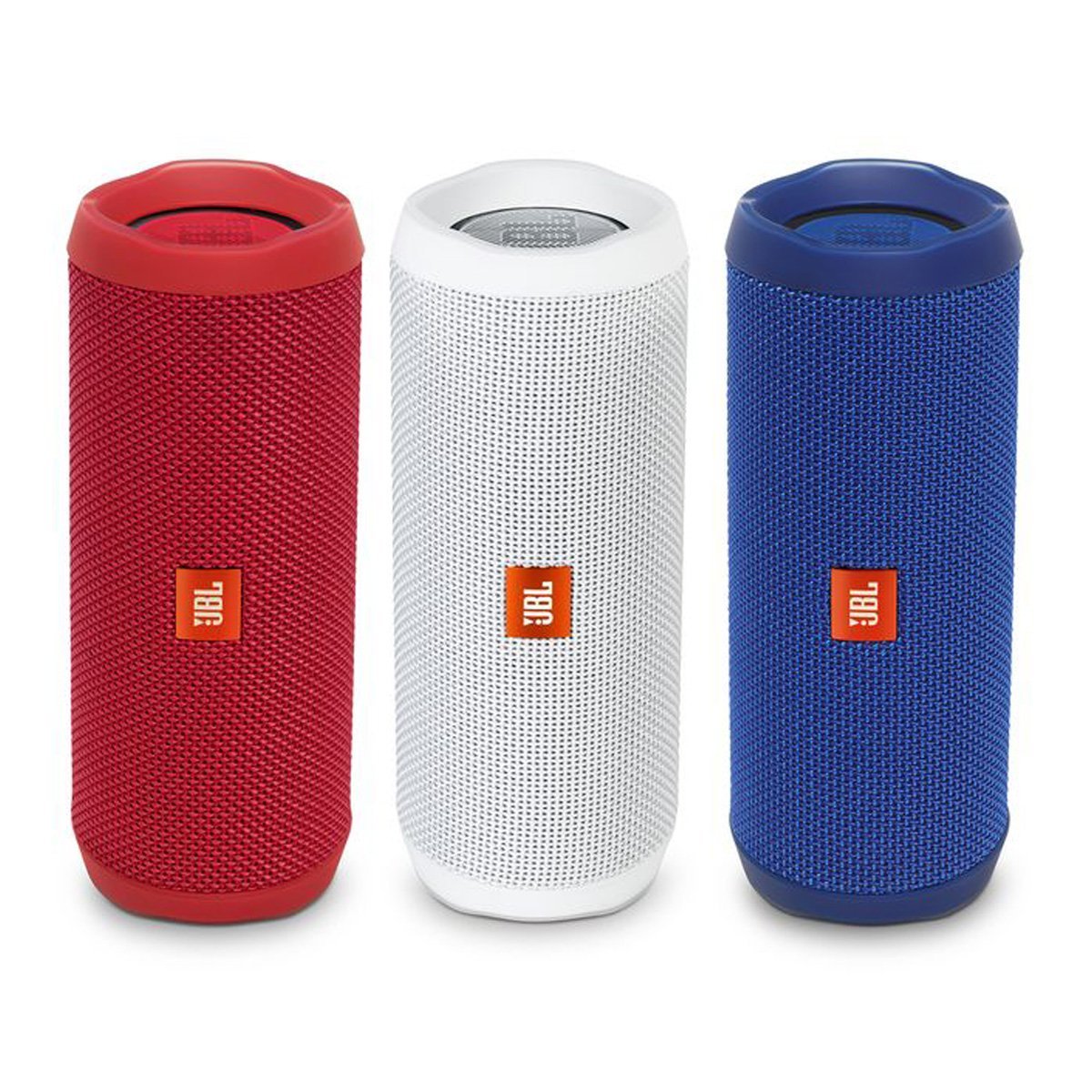 Which speaker did you like the most?