You probably must have been suggested in the past quite a few times to buy good headphones to get the best audio experience while gaming or while listening to music on your PC/laptop. But, there are certainly some people who are not comfortable wearing headphones for long durations. And if you can relate to this then you can always opt for desktop/computer speakers. This way, you'll still get the best audio experience that you have always wanted without compromising on your comfort. So here are the 7 best computer speakers of 2018 that you can buy right now. 
1. Logitech G560
Price: 18,299 Rupees 
Logitech has gained popularity due to its superior sound quality and great value for money. And the G560 by Logitech is no different. These computer speakers have been designed especially for gaming. It comes with RGB lighting and surround sound technology. This is one product that can take your PC gaming experience up a notch. It offers Bluetooth connectivity, USB port and a audio jack. It has another cool feature that might interest you. The software control allows you to choose between colour cycle, breathing, audio visualizer and fixed colour lighting modes to give you an immersive lighting experience. The sound quality is impeccable too. The only drawback that these speakers have is that it is a little on the expensive side. Buy it from here.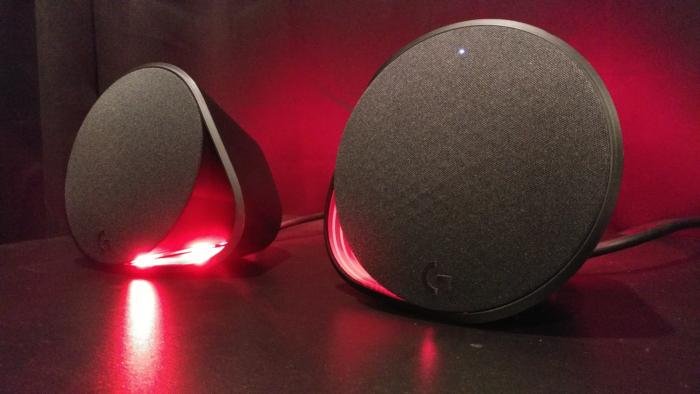 2. Edifier E25 Luna Eclipse
Price: 14,900 Rupees 
The Edifier E25 Luna Eclipse is an aesthetic speaker that has a futuristic design and it features sublime sound. It also offers a powerful yet controlled bass. It comes with touch-sensitive controls and a small, cute looking remote. Even if you crank up the volume you'll experience no distortion whatsoever. It has a Bluetooth connectivity option and a audio jack. It also comes with a USB port for charging. If you are looking for something within a budget that will enrich your gaming or audio experience then look no further than the Edifier E25 Luna Eclipse. It is one of the best computer speakers available in the market. Buy it from here.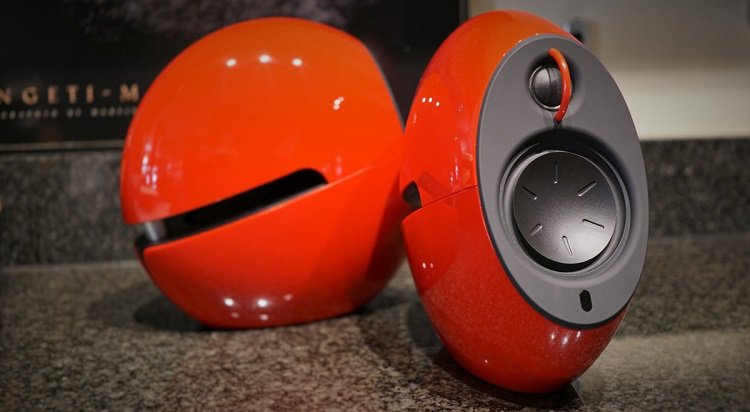 3. Mackie CR4BT
Price: 12,999 Rupees
Okay, the Mackie CR4BT promises to offer professional-grade performance which is something that is hard to find amongst its competitors. The sound quality is quite premium and it looks bad-ass. The bass these speakers offer is quite impressive. It supports Bluetooth connectivity and comes with a audio jack too. It comes with acoustic foam pads which isolates the speakers from the surface it is standing on. The built quality is outstanding as well. And they are quite affordable. These speakers are apt for multimedia creation and production. So, it's quite an all-rounder. Buy it from here. 
4.  Creative A250 
Price: 6,331 Rupees 
If you have a tight budget then you should consider buying the Creative A250. This is one of the best budget computer speakers that delivers excellent sound quality. It comes with an audio jack but no Bluetooth connectivity. Mind you, it has a compact size but it is big on the sound. The audio is crisp and neat but it has a little distortion when you increase the volume to the full. But having said that, you should know that the audio clarity is commendable which should not be overlooked. They perform the best in a small room or a dorm. It is an ideal buy for students, bachelors or for gamers on a budget. Buy it from here now.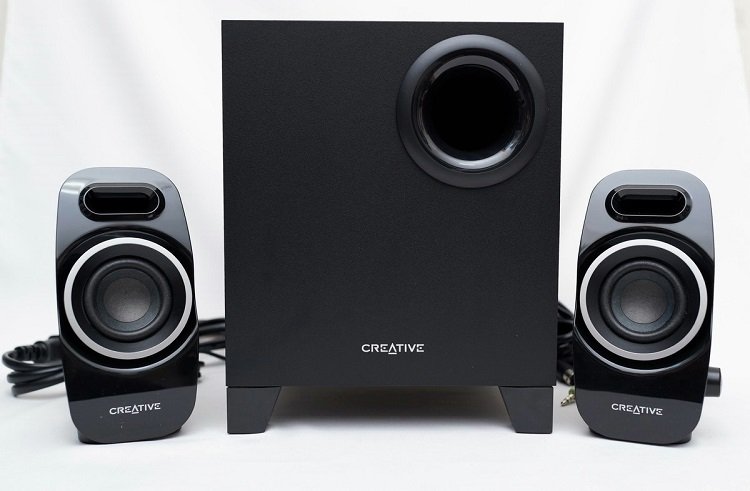 5. Klipsch ProMedia 2.1 THX
Price: 28,800 Rupees 
The Klipsch ProMedia 2.1 THX is packed with features. If you want the home-theater experience then you definitely need to check out these speakers. In terms, of the looks, it is surely a stunner. The design is neat, simple and elegant. It delivers an enhanced sound which makes it ideal for versatile use. There is clarity in the sound, the bass is strong and it has a great balance. You won't experience any distortion even with full volume. Whether it's listening to music, watching a movie or gaming, these speakers will you the best audio experience that most computer speakers can't. Buy it from here.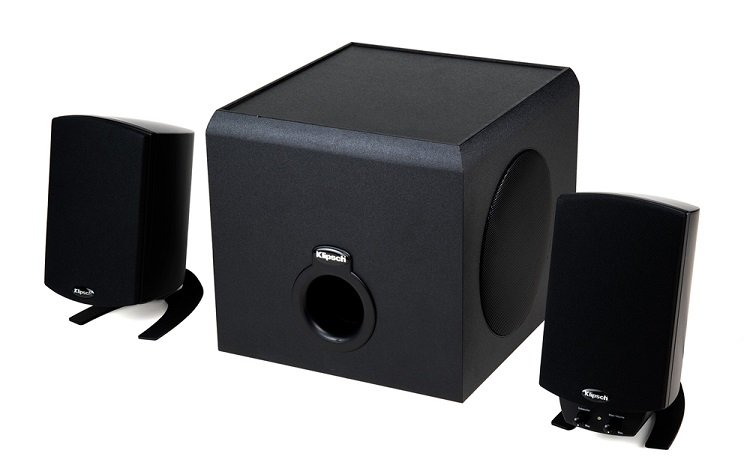 6. Harmon Kardon SoundSticks Wireless
Price: 11,499 Rupees
If you prioritize design and sound quality the most then the Harmon Kardon SoundSticks Wireless is for you. Undoubtedly, these are the best designed speakers that you can get your hands on. It supports Bluetooth connectivity and also has a audio jack. It has a unique design which will make you want to take a second look at it and it offers a satisfying audio experience. It delivers stellar audio clarity with no distortion even when the volume is increased to the maximum. As soon as these bad boys are turned on, they enter the Bluetooth pairing mode which makes switching between audio sources at any time easy. The sound quality is unmatched and it looks gorgeous too. Buy it from here.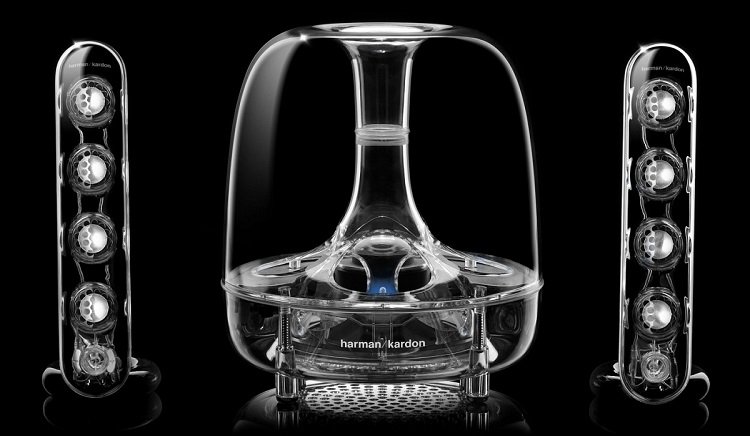 7. Logitech MX Sound
Price: 5,900 Rupees 
Logitech MX Sound is one of the best dual computer speakers available in the market right now. It offers Bluetooth connectivity and has an audio jack too. It has a excellent sound stage and powerful audio. It has an eccentric circular design with a silver body. The bass might overpower the mids and highs but overall these speakers will not disappoint in any way. It also offers dual Bluetooth connectivity that you can use to connect two devices simultaneously. And the back lit motion sensors are touch sensitive. A light touch is all you need. It is ideal for gaming and the best part is that it is in the affordable bracket. Buy it now from here.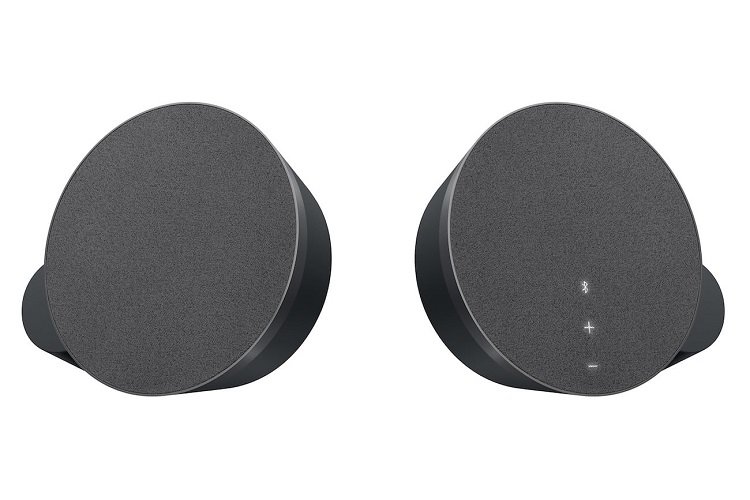 Make your choice.