Not many of us are lucky to be blessed with a cool workplace but there's no harm in adding a little fun to the place where we spend most part of our day. There are so many cool gadgets out there which are not only fun to use but also increase efficiency and make work-life so much better! Give a makeover to your boring office desk and make yourself feel at home with these cool office products:
1. Flexible storage straps to keep all your miscellaneous items from losing
This is definitely an office must-have you didn't know you needed! Keep all your miscellaneous items that you keep losing, organized, with the help of these flexible storage straps. You can easily mount them on the wall and keep everything handy. Buy them here.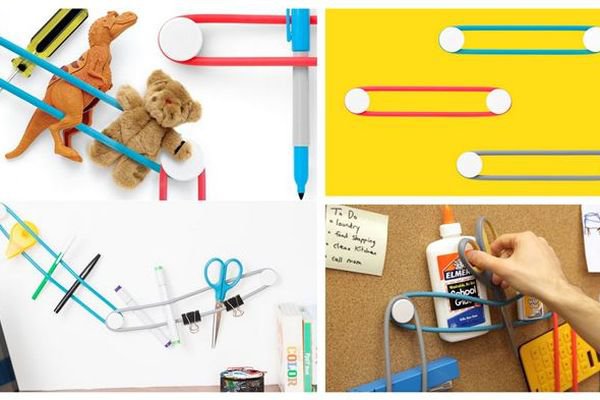 2. Portable coffee cup warmer for all the times when you forget to have your coffee
Do you often miss to have your tea or coffee because you forget about it in the middle of work, and it always gets cold? This coffee cup warmer, which comes with an on/off switch, is one of the best additions to your desk! Avoid re-heating your tea/coffee by buying this cool appliance here.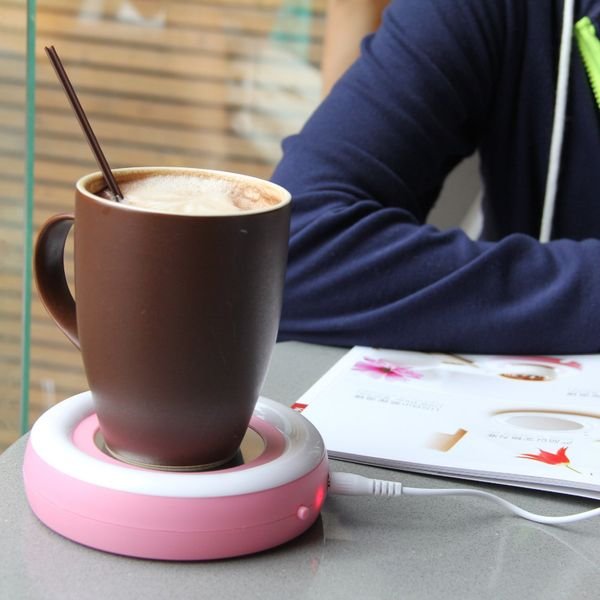 3. Sticky notes roll 
If you're desk is all covered with sticky notes, this sticky notes roll is what you need. Tear it at the length you want and move over little bits of paper! Want to buy one for yourself? Check it out here.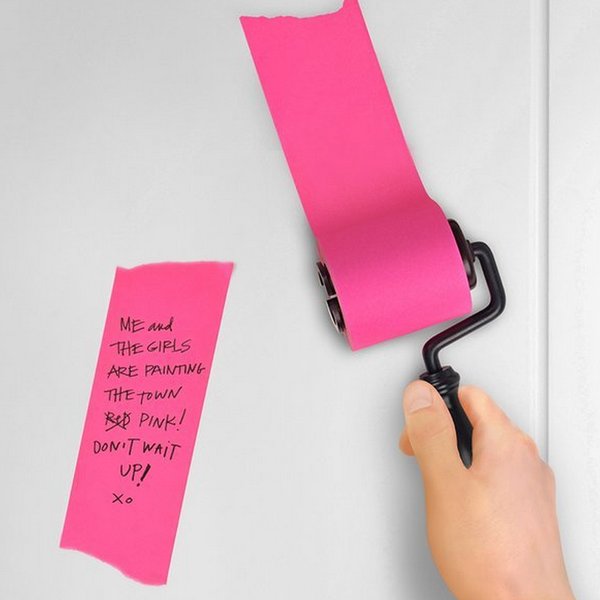 4. Desk organizer to keep the clutter sorted
Your desk is always cluttered and you don't know where your stuff goes! Sounds familiar, right? Well, here's a solution we vouch for. Keep everything handy and in place with this desk organizer, which you can buy from here.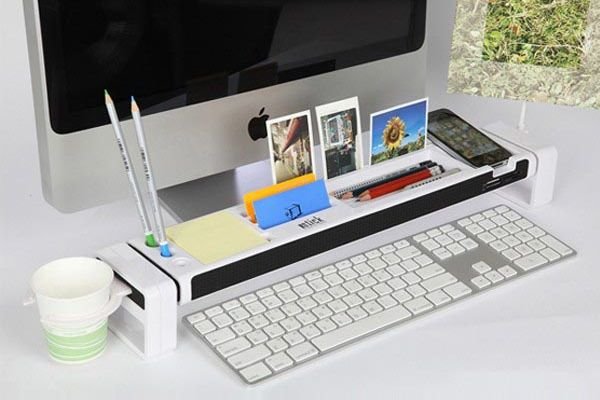 5. Post it watches so you never forget an important reminder!
Though it seems a bit bizarre, but post it watches are the best way to remind yourself of important meetings or appointments. Write whatever you want to remind yourself about, and wear it on your wrist! Bet you'll never miss out on your important schedule. See here.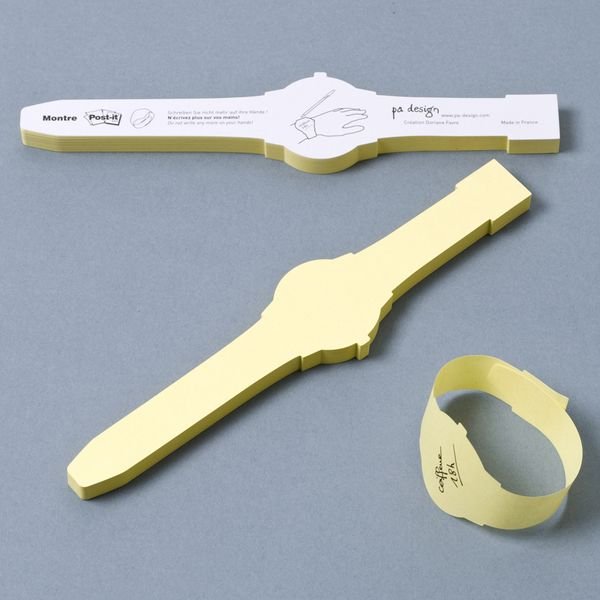 6. A calendar stamp to keep track of your schedule  
Create your own hand-stamped calendar for easy and quick reference or keep track of your schedule while you're at work with this cool calendar stamp. You can buy it from here.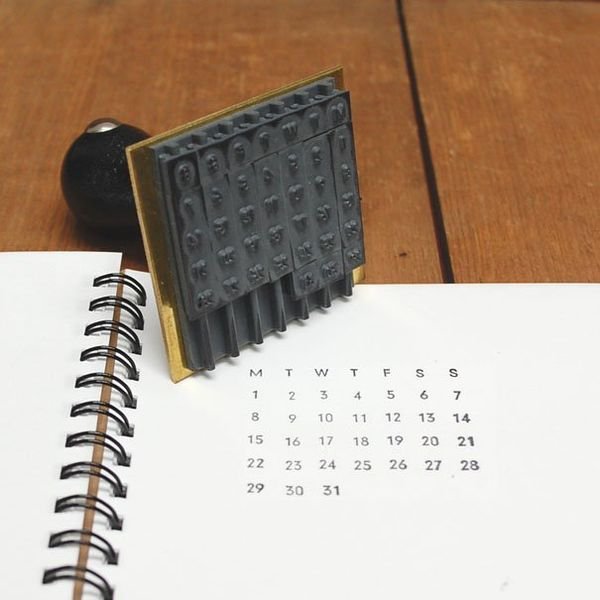 7. Your very own personal mini-fridge!
Keep your cold drinks and ready-to-eat snacks in this personal mini-refrigerator for the times when you feel like munching in between work. This comes with both cooling and warming features. Check it out here.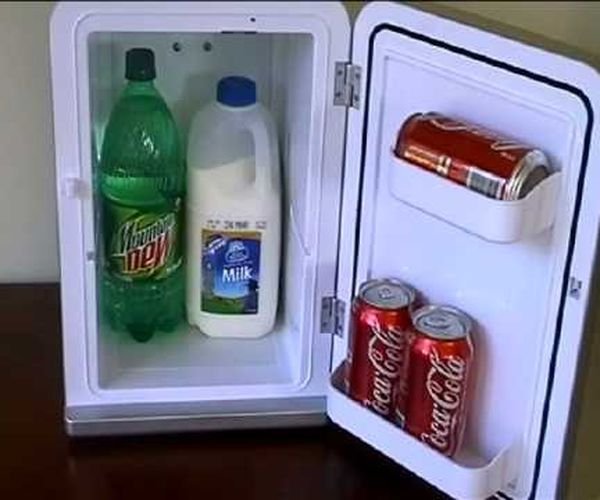 8. A portable document and photo scanner
Whether you want to scan an important document, a report which you prepared or your visiting card, this portable document and photo scanner is your go-to gadget. Check it out here.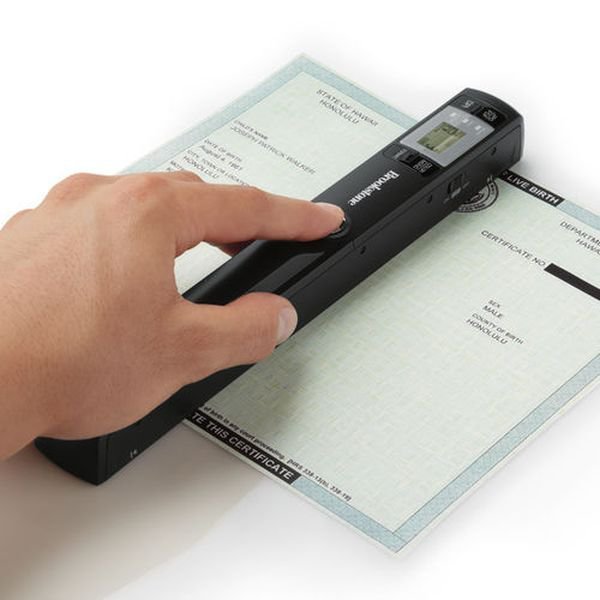 9. Note paper roll holder which also doubles up as a paper weight
Tear off just the desired size of paper with this note paper roll holder and avoid wasting paper. It also works as a paper weight and lets you write memos with ease. You can buy this product from here.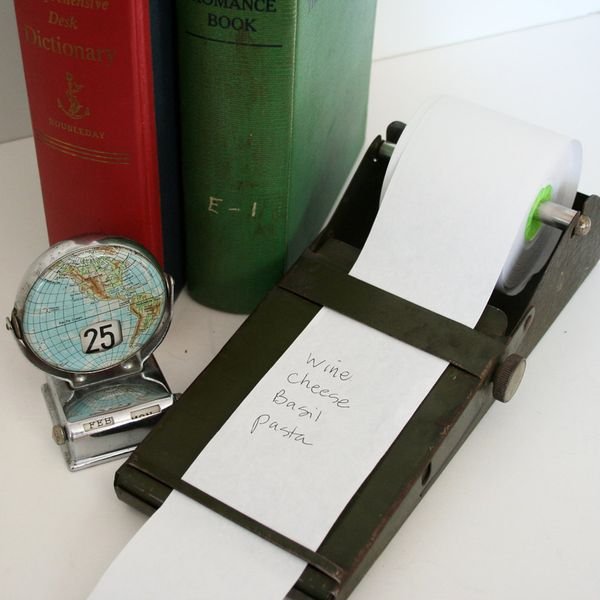 10. Paper table for all those scribbling and ideation sessions
This is one of the coolest office-essentials, especially for people who're in a creative field and need to scribble, doodle, or draw. The top of the paper table has a huge stack of paper and you can keep drawing or writing and take the paper off once you're done! Cool, ain't it? Check it our here.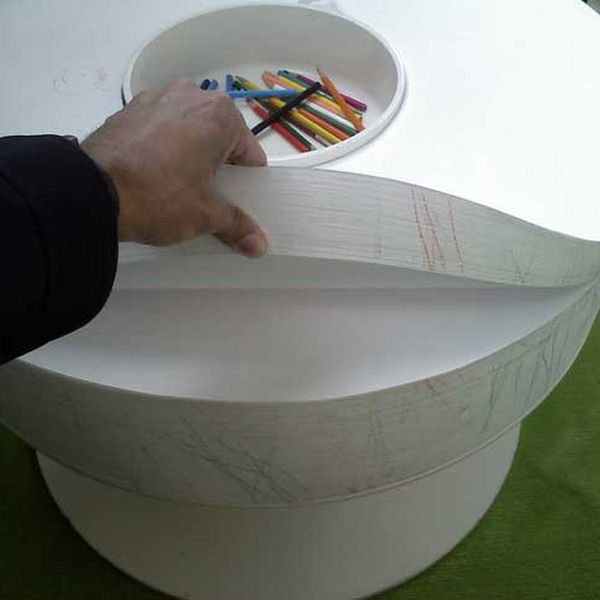 11. Foot hammock to rest your legs comfortably 
Office is definitely not a place where you'd want to chill in a hammock! But this one is exclusively for your feet, to relax them while you sit on a chair all day. It comes with an adjustable clip that can be attached at a desirable height. Definitely a blessing for tall people! You can pick one from here.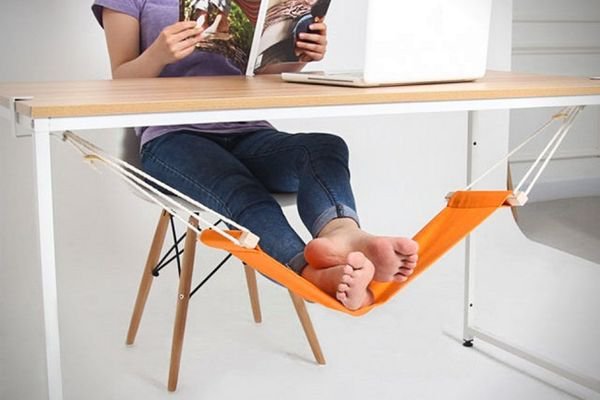 12. Hand warmers to keep your hands cosy
If it's too cold inside your office and that annoying colleague would not let you switch off the AC, these hand warmers will definitely come handy! Check out these super soft and cozy hand warmer gloves here.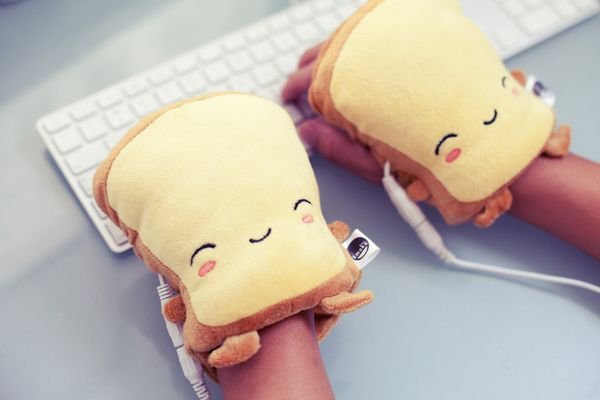 13. A silent mouse to do away with the unwanted click-click noise. 
The repeated clicking sound from the mouse is annoying but you can't do anything about it. Right? Wrong. Replace your mouse with a silent mouse and do away with all the unwanted noise. You can buy one from here.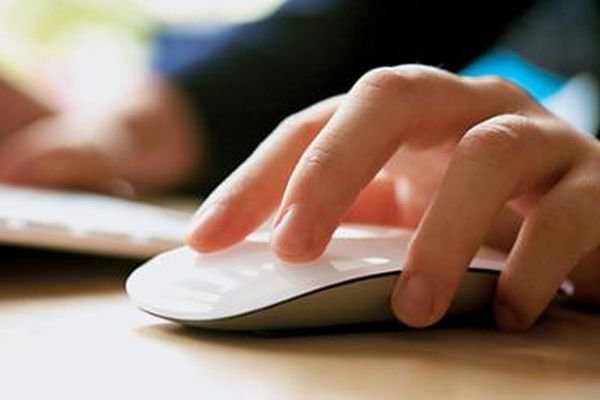 14. Digital smart pen to convert handwritten notes to digital notes!
You keep making hand-written notes during meetings but there are so many things which you scribble on paper that you tend to lose track later. Well, this digital smart-pen is one of the coolest technological innovations, which is synced with your phone and laptop and converts handwritten notes into digital notes! Know more about this product here.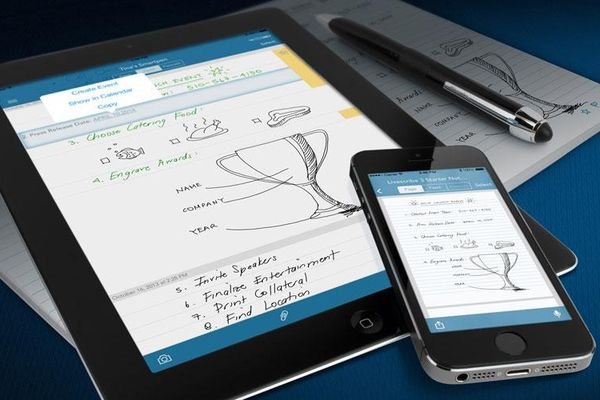 15. App magnets to make your office desk look cooler
Make your workplace look cool with these quirky app magnets which are replicas of real iPhone app icons. You can buy them from here.
16. Clip-on cup holder to put your coffee mug in
If you keep spilling your drink because there isn't enough space on your desk, this clip-on cup holder is all you need! Fit this anywhere on your desk and rest your cup safely. Buy one for yourself here.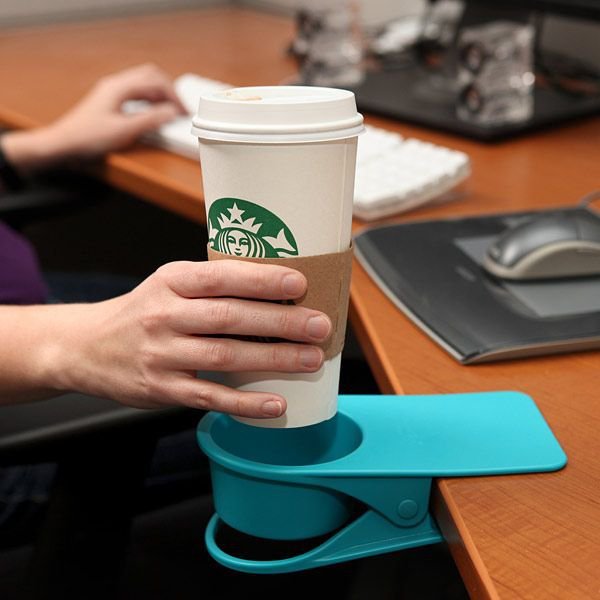 *Swiping my card right away*