Our lives today are dominated by social media, more so, with photo sharing apps. It's almost as if our day feels incomplete without sharing our selfie videos or the #OOTD. With the plethora of filters and transition options available, I don't think anyone posts a regular no-filter selfie anymore, including me. 
However, if you think dog filters and face swap are still trendy, well, you're missing out on a lot of cool shiz.
Just a few months back, we talked about the new Like app and how it's unique features of 3D effects and full body motion filters are spreading like wildfire. Many celebs went gaga on its launch and their videos became a viral hit. The sheer amount of SFX and other magical effects available on the app are a proof of it's raging popularity. I mean, just look at Arjun Kapoor being his own superhero. So awesome!
Basically, the app works using a number of filters that not only detect your face but sense motion of all kinds. 
This means you can be dancing or enacting anything and the 3D effects will work its magic on the entire frame! It can literally add the chaar chand to your performance. Now, how cool is that?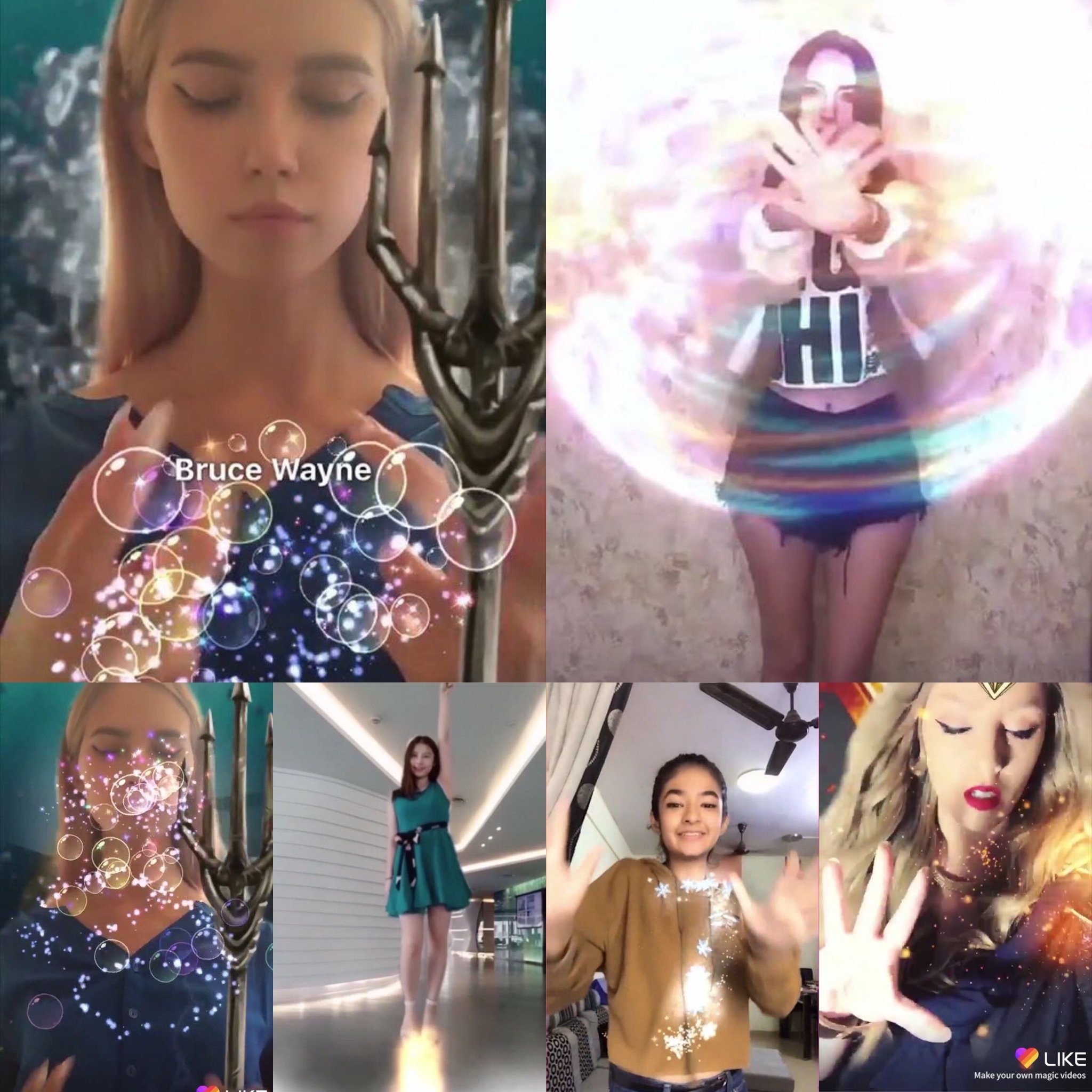 Wait. That's not it. Like recently got awarded in the prestigious Google Playstore awards in three categories! Yes, three! 'Best Entertainment' App category, 'Best Social' App category and 'Most Popular' App category. Ab aur kya bola jaye?

If you haven't tried the app already, here's one more reason for you to download it right away. Celebrating the success, the makers of the app have announced that very soon,"LIKE App will bring more convenient and interesting short video editing methods to global users."  
So TTYL, gotta prepare for the new filters!