Every time Apple launches the newer version of the iPhone, we Indians love to make jokes about how cannot afford it and we need to sell our kidneys to buy one. However, when it comes to buying smartphones, the sales numbers show that we love shelling out big bucks to buy the iPhone. India didn't exactly welcome the iPhone with open arms when it was first launched, but gradually began accepting it and Indians now very much look forward to the launch of a new iPhone every year. 
Here's an infographic that has some stats about iPhone sales in India: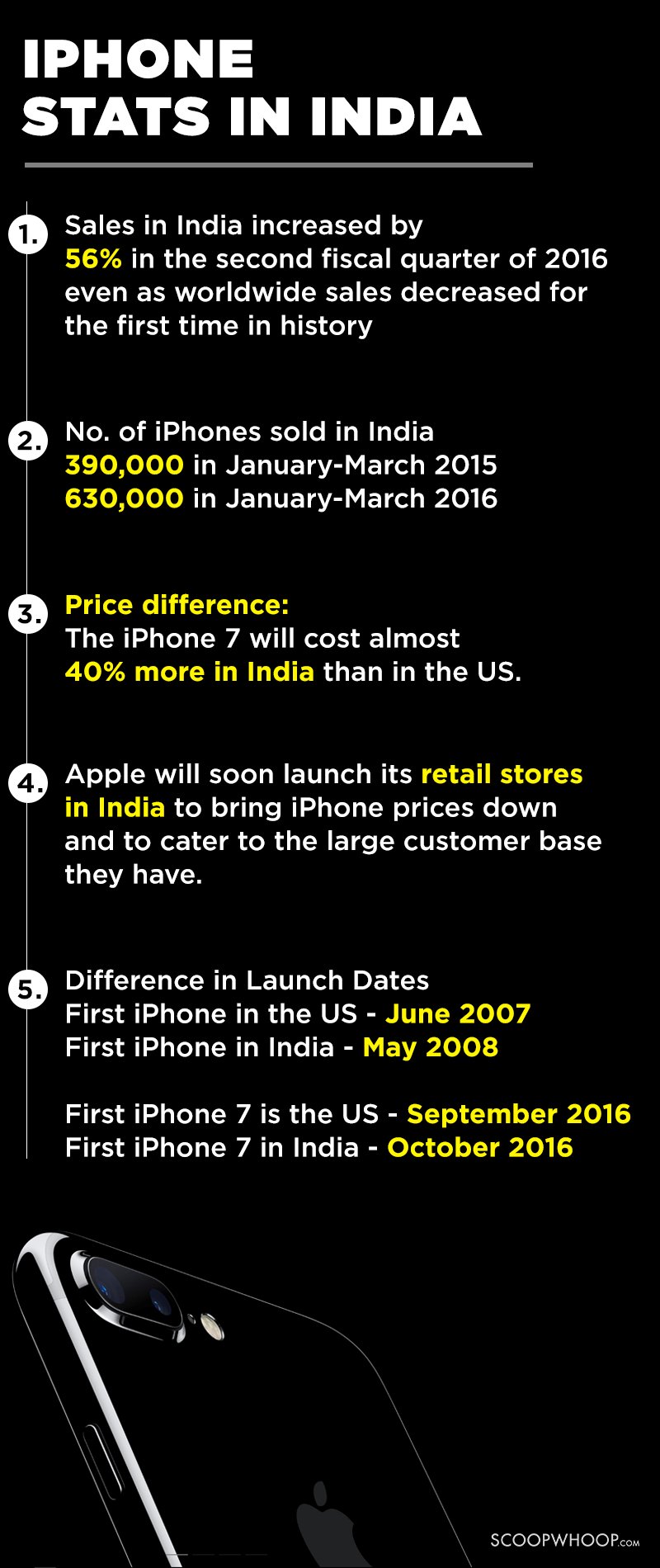 1. Even though overall sales fell, iPhone sales in India are rising.
For the first time in the history of the iPhone, sales of the phone saw a year-on-year decline in the second fiscal quarter of 2016. In the same period though, their sales in India went up by 56%. This has made Tim Cook turn his eye towards the growing demand in India.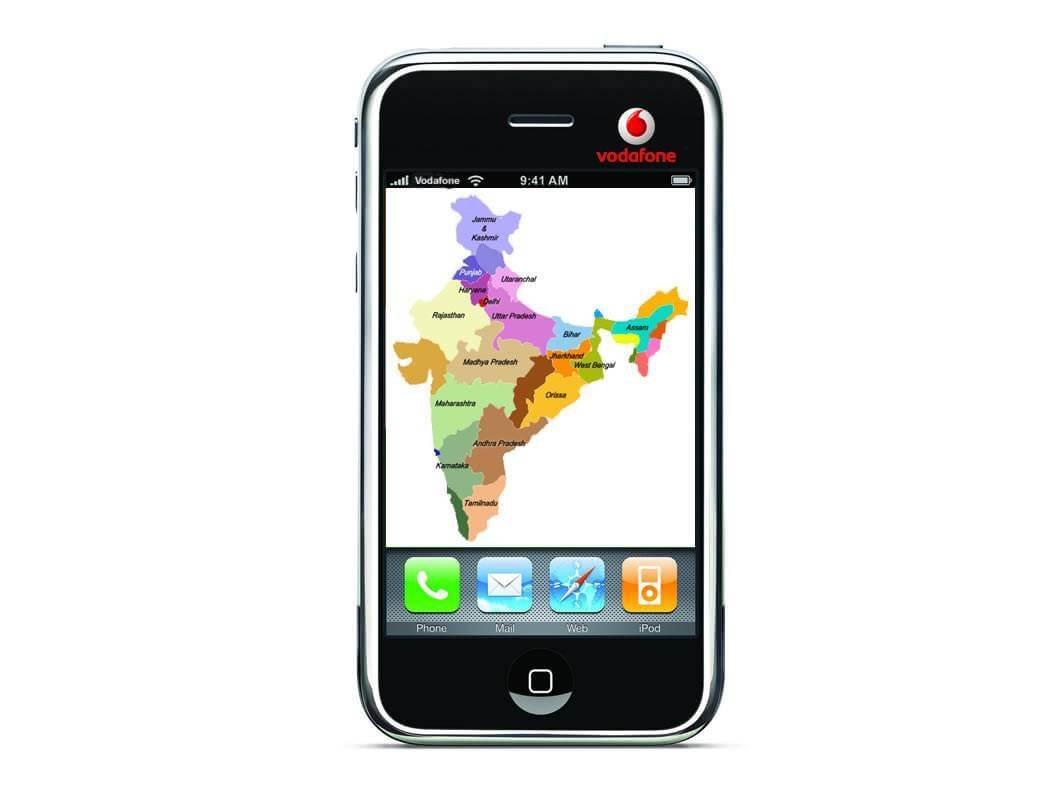 2. Many more Indians bought the iPhone in 2016 than in 2015.
The number of Indian who bought the iPhone in the first calendar quarter in 2015 was around 390,000. The same number for the same time period in 2016 was 630,000. That is a rise of more than 60%.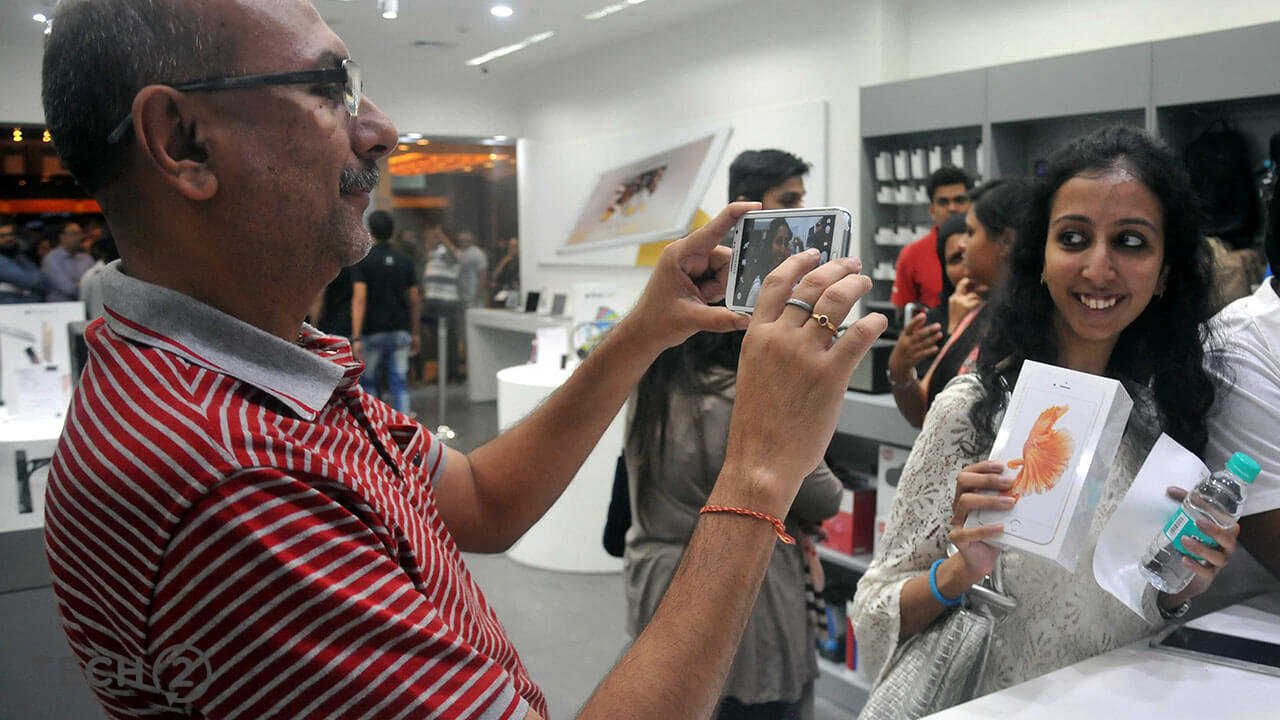 3. Indians buy the iPhone even though it is much pricier here than in the US.
The most surprising thing about the huge number of iPhones selling in India is the difference in prices of the phone in India and the USA. The iPhone 7 will start at around $649 in the USA, which is approximately Rs. 43,400. But in India, the latest iPhone starts at Rs. 60,000. That is a price increase of about 40%. 
4. Apple wants to bring the prices in India down.
However, Apple realises that iPhone sales in India will go up much higher if they could do something about the price. And the good news is, they are making efforts towards that. On his last trip to India, Tim cook announced that Apple will be setting up their own retail stores very soon, which is expected to bring down the prices.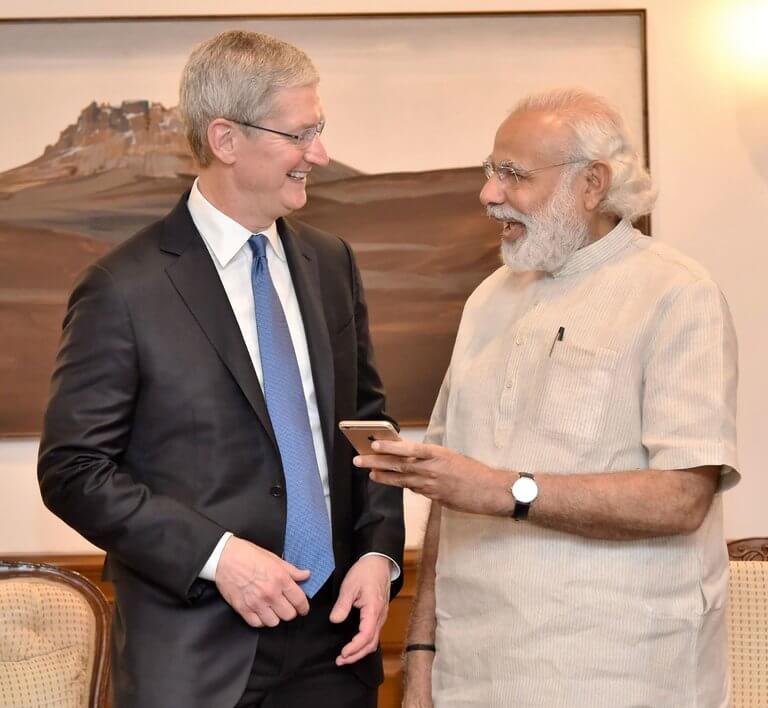 5. Indians have to wait much less now than they used to do a few years ago.
Another thing which shows how much Apple values the Indian market is the difference in the launch dates of the phone in USA and India. When the first iPhone came out in the USA, Indians had to wait for almost a whole year before they could get their hand on it. In the case of iPhone 7 though, the wait will be less than a month long. 
So yeah, if you put these number together with the jokes on Twitter, a surprisingly large number of Indians are surviving on one kidney or less.
Feat image: TechRadar