There's no denying that smartphones now dominate the technology space. And for the first time ever, mobile has taken over desktop as the world's leading internet platform as the majority of worldwide internet usage came from mobile and tablet devices.
According to research by independent web analytics company StatCounter, mobile and tablet devices accounted for 51.3% of internet usage worldwide in October compared to 48.7% by desktop.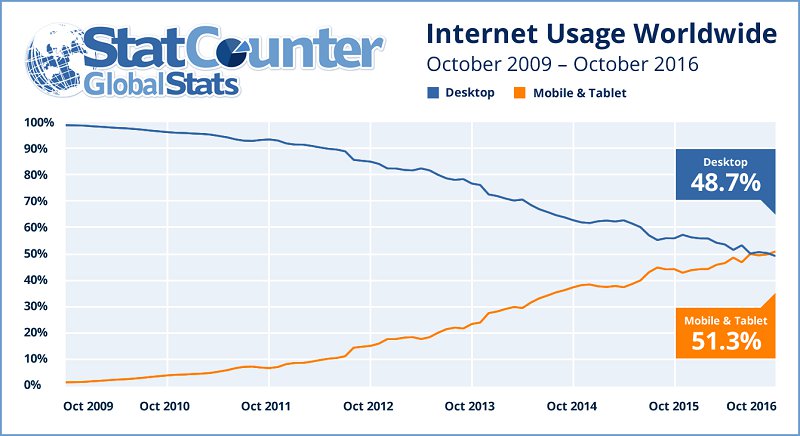 The graph shows that there has been a continuous decline in internet usage on desktops, and a continuous increase in use of mobiles phones for Web browsing since 2009.
While the data differs varies considerably on a country-by-country basis, Aodhan Cullen, CEO, StatCounter feels that this should be a wake up call for businesses and they should start taking note of the changing trend. 
He further advises companies and professionals to focus on a mobile-first approach to their internet services as this trend is unlikely to reverse.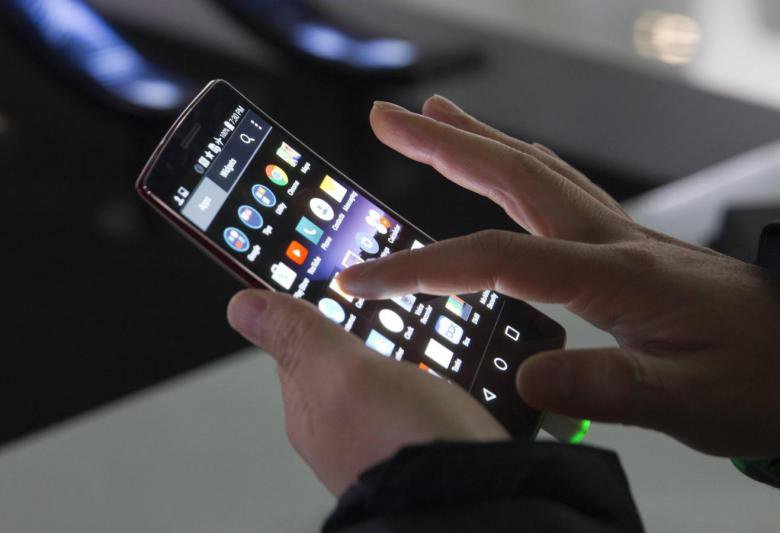 Another reason Cullen says mobile compatibility is increasingly significant because Google favours mobile friendly websites for its mobile search results.
In June, Google had introduced a free online tool called Test My Site that tests how good or poor a website is for mobile devices and then provides recommendations on what to fix.