In the era of all things digital, if there's one thing that I completely, irrevocably and undoubtedly miss, it's the OG way of doing things. While I've accumulated enough drool-worthy gadgets to almost automate my home completely, I miss the simple feeling of cocking the digits on an old-school rotary phone. Smartwatches are da bomb, but I miss looking at the sleek dial of an analog watch, with the little hands ticking away. So imagine my delight when watchmakers like Fossil came up with a way to keep the dial classic while loading it up with cool features. 
I mean, just look at this beauty…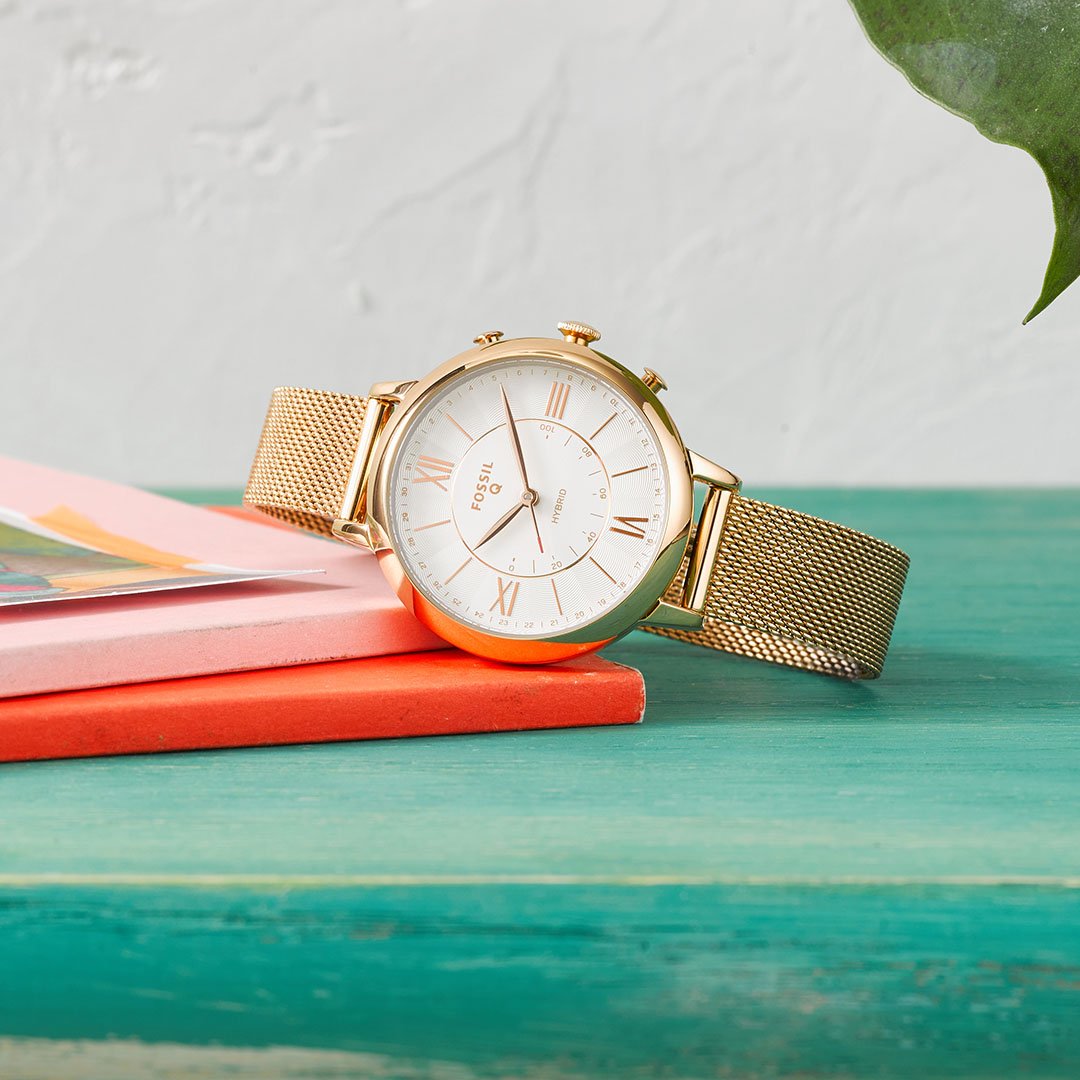 Apart from the drop-dead-gorgeous appeal, the hybrid smartwatch comes with a host of nifty features. 
Starting off, it has a neat fitness tracker which keeps count of the steps taken, the distance travelled and the calories burnt. Next, I discovered the remote-selfie function which lets me take effortless selfies without any hassles. The best part is the notification interface that keeps you connected to your phone at all times. To top it off, the watch automatically changes time zones when you're travelling so you can keep time, without having to lose brain cells over calculations. 
Also, did we mention that the Fossil Q Smartwatch runs on a single cell battery, so you don't have to worry about charging it every day?  Yeah, you're welcome!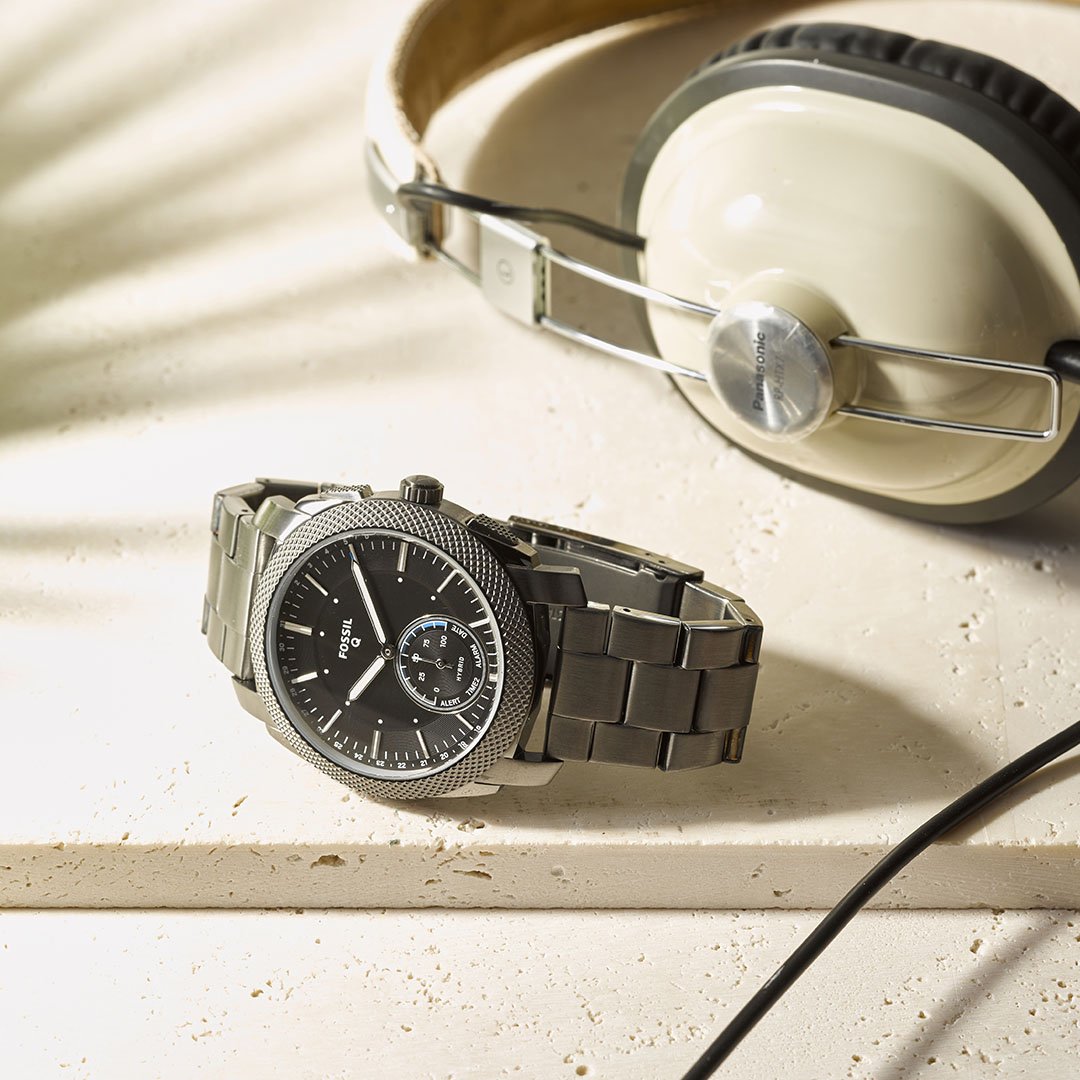 Here's a smartwatch that looks like a classic timepiece, but brings so much more to the mix than just telling time… 
…and frankly, it doesn't get better than this. For all those who want the best of tech and style in one power-packed package, this is the perfect accessory. I can totally see myself wearing this from the gym, straight to work and then to a party afterwards without any qualms. With stunning variants for both men and women, this is a hybrid smartwatch worth rooting for. If you don't believe me, here's Varun Dhawan wearing the hell out of his hybrid smartwatch that will convince you. 
To know more about the watch, that acts like a smartwatch, click here.