CES 2016 (read nerdgasm) took place in Las Vegas, USA between January 6-9. There was a bevy of products that was launched ranging from drones, concept cars, virtual reality headsets, smart suits, hoverboards, robots and high definition display devices.
The show gave us a glimpse of the future and boy are we excited by the prospect of what's coming. A lot of products were prototypes and are far from the actual launch, but as they say technology never fails to surprise us.
Here are the top 10 highlights from the show that will definitely amaze you.
1. Drones
The future is finally here. Imagine riding to work in your personal quad-copter as you fly over gridlocks. The EHang 184 is a drone for carrying people. You can program this to set your destination and then take off. With a top speed of 100 km/hr and a maximum altitude of 11,000 feet, you can literally touch the sky.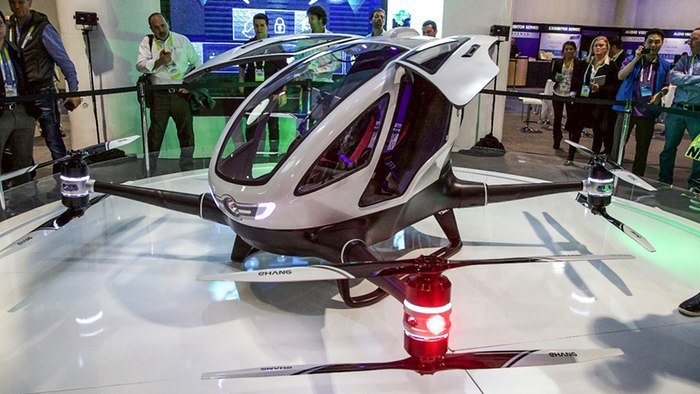 2. Flexible Displays
LG has unveiled an 18-inch OLED TV which you can roll up like a poster. Yes, you heard that right, you can roll up the display. It provides hassle-free portability and you can just stuff it into your bag and take it anywhere. It's only 0.18mm thick and supports a full HD resolution. This is something that was once the stuff of imagination.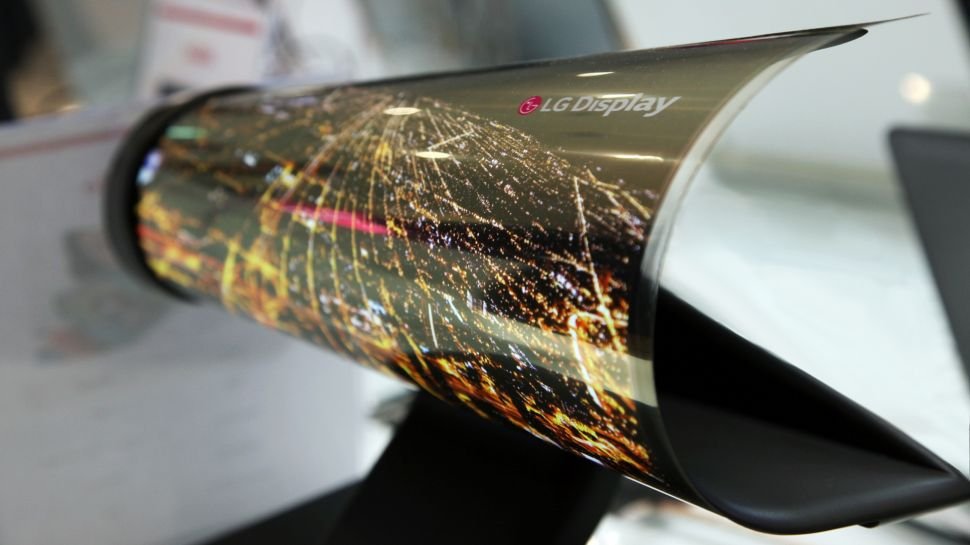 3. Electric Vehicles
There are many electric vehicles but there are few that can charge upto 80 percent in just 15 minutes. But that's what Volkswagen is promising with it's new BUDD-e. According to the company, it will be a "gateway to future". Even though it is just a concept for now, one can't help but drool over its futuristic design and fully loaded interiors.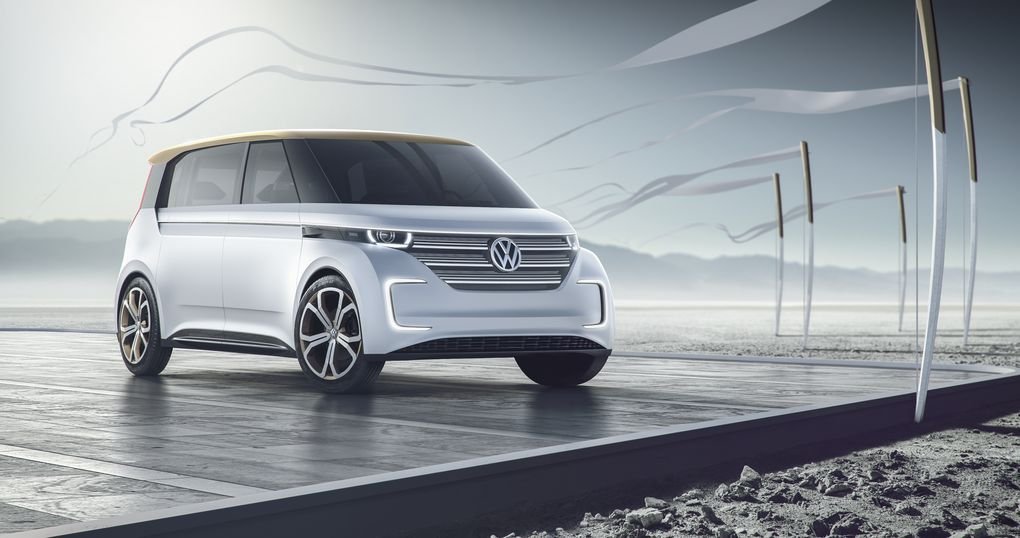 4. Virtual Reality
Virtual Reality has improved in leaps and bounds since the first prototypes. A lot of devices have come out, but the Oculus Rift and HTC Vive Pre stood out. These headsets create virtual walls around the user, and gives them the confidence to walk around and explore by moving their heads.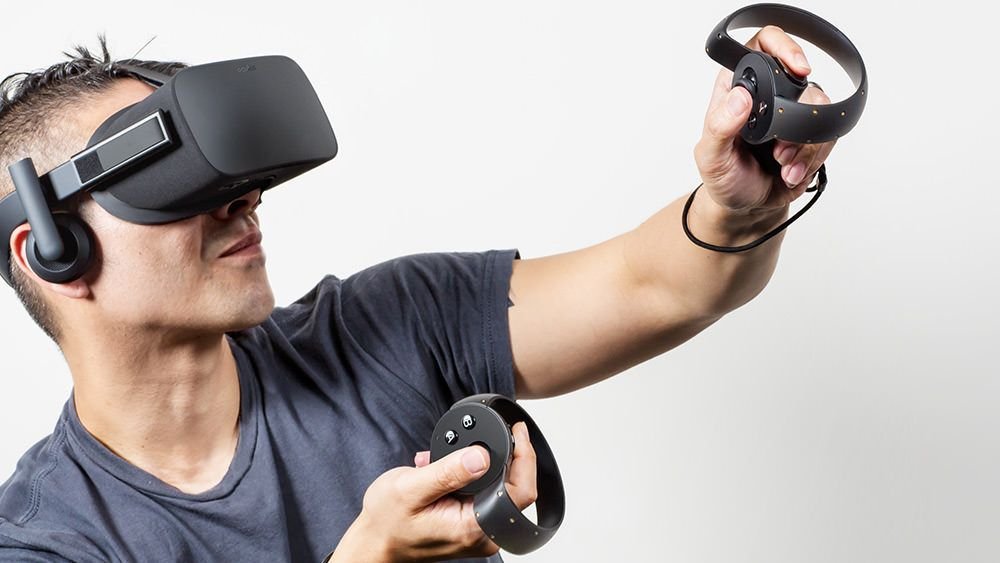 5. Hoverboard Robots
Segway just took a giant leap in technology and have built a hoverboard robot. Hoverboards are the rage amongst youth these days and the company has combined that with AI. The Segway Robot (that's its official name), has two eyes, recognizes your voice commands and has an Internet-connected camera on its face. It's also customisable so you can add hands and other appendages to get it to do anything you want. So you can make it a robot butler that gets you stuff from around your house, or even use it as your personal transport in the neighbourhood.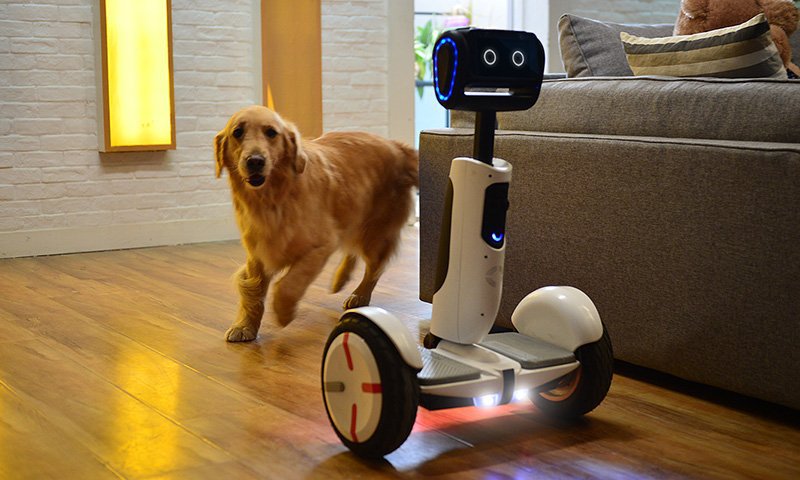 6. Action Cameras
Nikon announced the D500, a brand new 4K DSLR flagship camera. However, the highlight of the event was Key Mission 360 which is the company's first ever action camera – and it shoots 360-degree video in 4K. The camera's built looks quite similar to GoPro with lenses at the front and back. It's also shockproof and waterproof.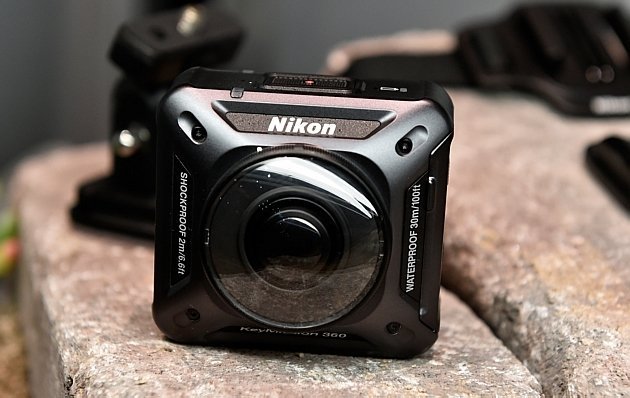 7. Smart Refrigerators
Samsung added another screen to your life by introducing the 'Family Hub Refrigerator'. This fridge comes with a vertical touchscreen, in-built cameras and can be used to do online grocery shopping as well. You can connect it with your smartphone and peek at what all's inside. To top it all, it even has in-built speakers which can be used to play music.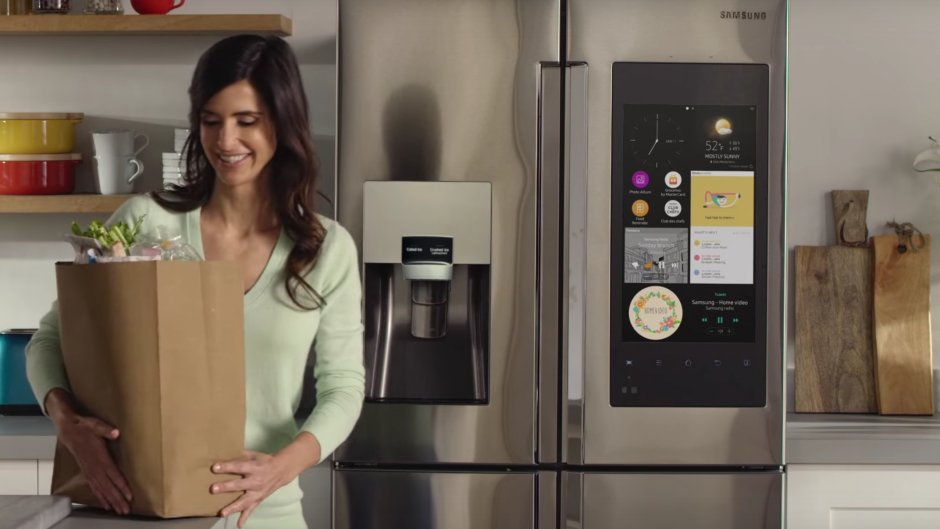 8. 8K Television 
LG and Samsung have both come out with monster-sized displays this year. Called the SUHD series, these televisions support a whopping 8K resolution. With thin bezels and a variety of features these devices seem remarkable. These 98-inch devices offer Super-Hi Vision screens but the question remains, do you have any 8K videos to watch?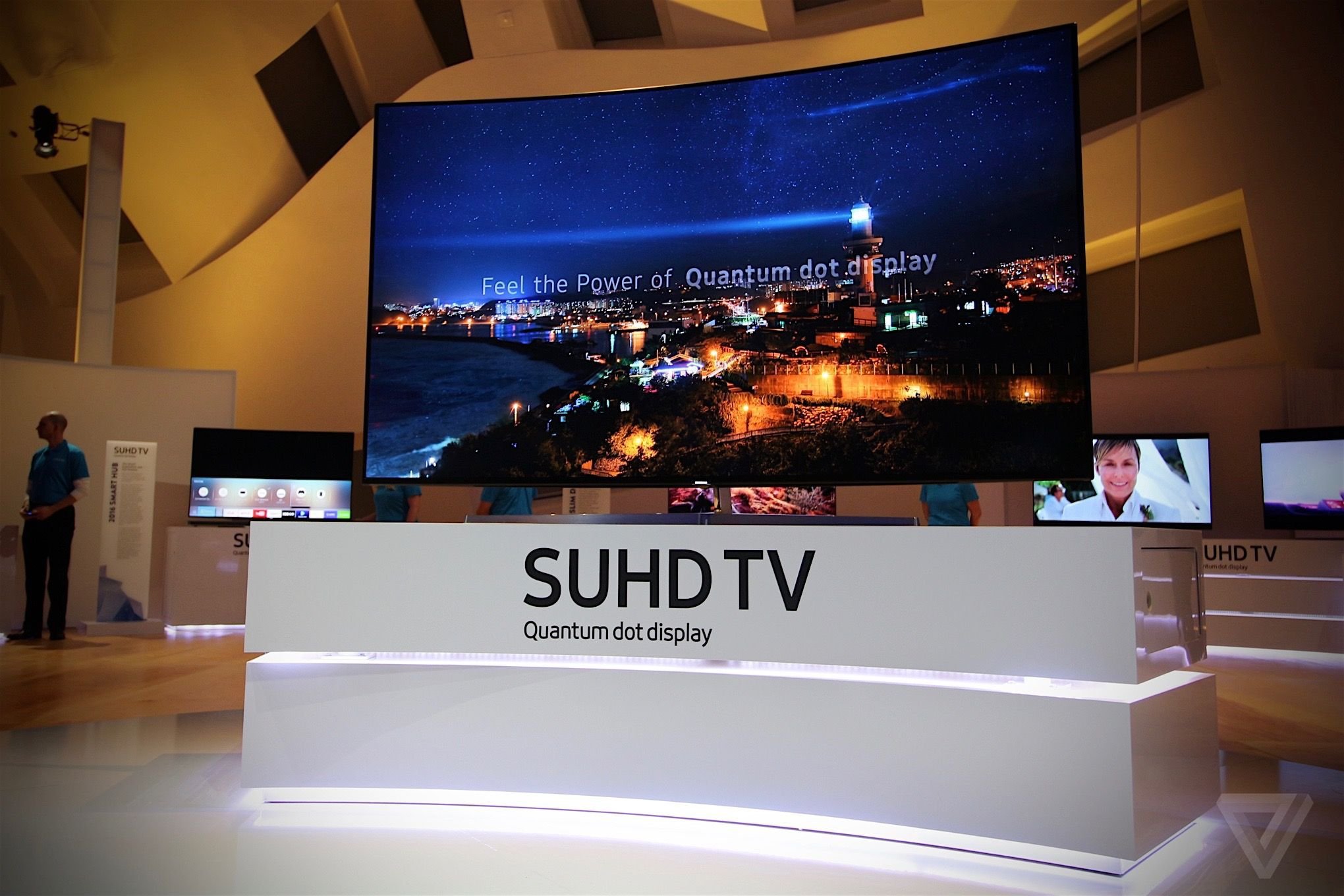 9. $50,000 Headphones
If you think you have the best headphones, then Sennheiser just proved you wrong by unveiling 'The Orpheus'. Priced at a staggering $50,000 (₹33,44,500 approx.) these are world's most expensive headphones. They are assembled from over 6,000 individual components, have electrostatic drivers and have stark clarity. Any brave soul out there who's willing to buy them?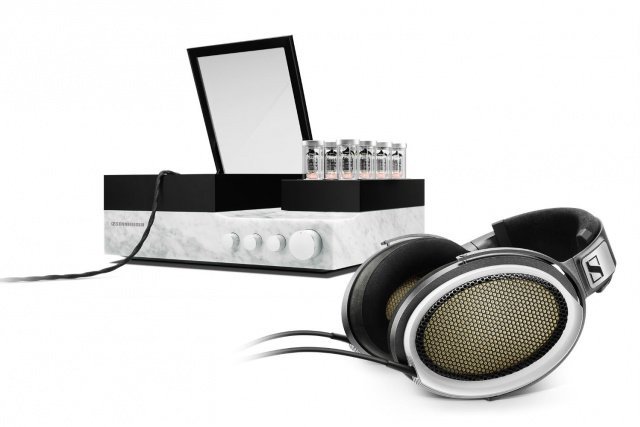 10. Aging Suits
Can technology make you feel old? The answer is yes. Genworth has created an exoskeleton named as the R70i Aging Suit. It's designed to make the user feel as if they have aged by 30-40 years. The suit adds weight, restricts movement, and simulates a number of age-related conditions to give an insight on the medical issues one might encounter as you grow older.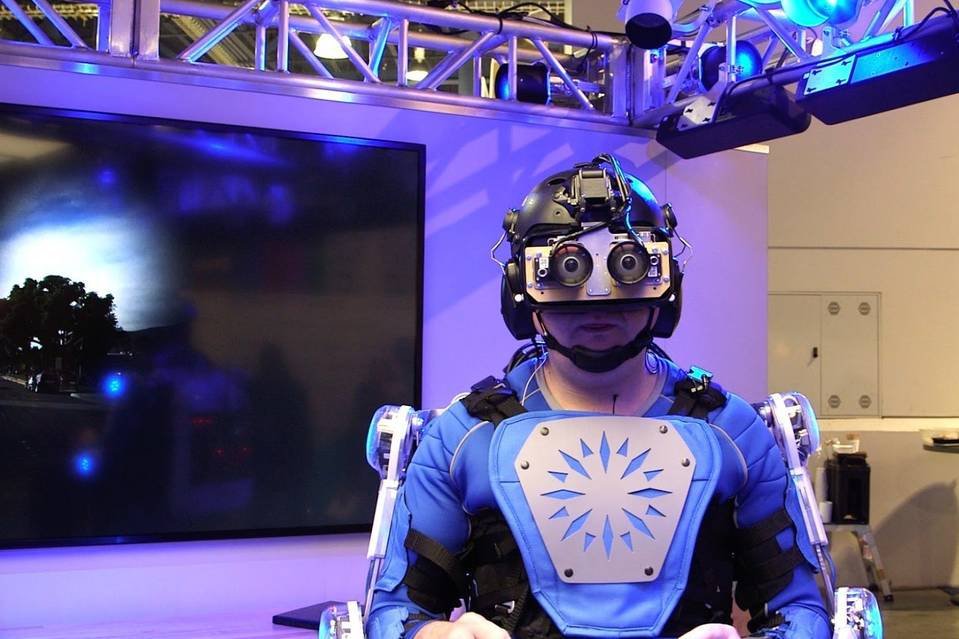 But listing just 10 items doesn't do justice to the most amazing event of the year. Here are some other products which deserve a mention:
The Gold Nexus 6P, Jaybird Bluetooth Headphones, the Chevy Bolt, Razer Blade Stealth, Polaroid Cameras, Huawei Mate 8, Fitbit Blaze, Digitsole Smartshoe and Kodak's Retro Modern Super 8 Camera. 
Now to be able to get these device in India soon would be awesome.