Google in collaboration with RailTel, the telecom arm of the Indian Railways, has rolled out free WiFi service at 9 more stations, taking the total to 10 where it will offer high-speed Internet to an estimated 1.5 million passengers and visitors.
Free WiFi by Google-RailTel took off at Mumbai Central in January this year. The new stations include Pune, Bhubaneswar and Ranchi. The formal launch in Bhubaneswar is slated for Sunday, said a senior railway ministry official. Jaipur, Ujjain and Allahabad will go live next week.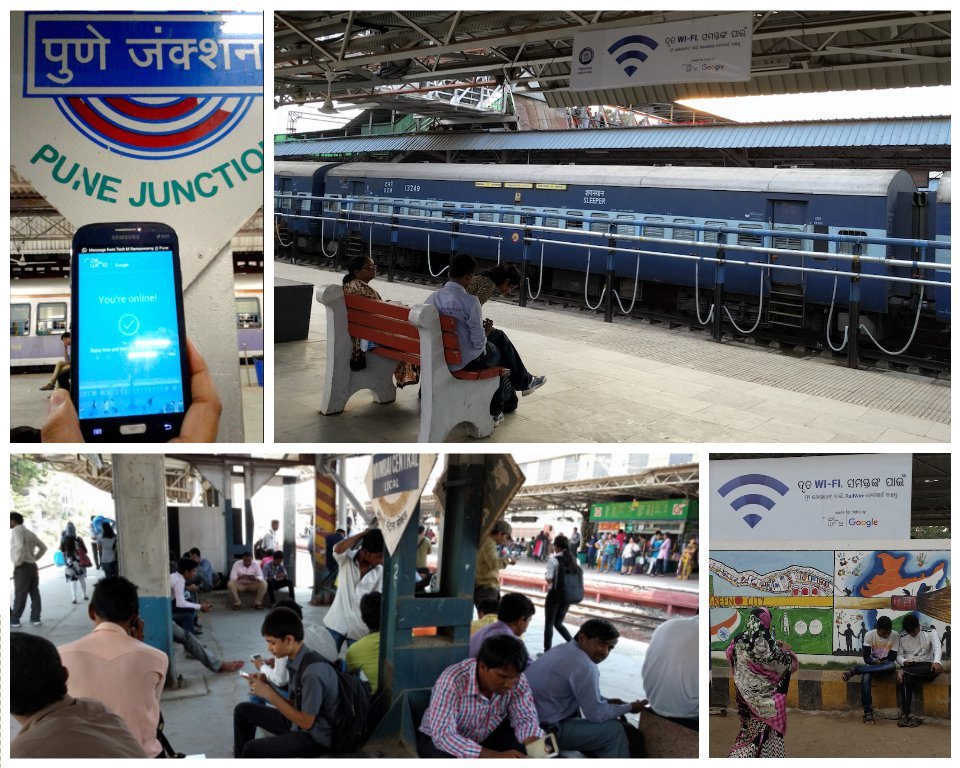 Google India Head of Access Project Gulzar Azad said,
The network is now live in 10 key stations across the country and will enable about 1.5 million people to access high-speed Internet service. We are scaling up our efforts to roll out the network quickly to cover some of smaller stations where connectivity is much more limited
As Internet adoption grows in India, easy and affordable access to high-speed network is the real need of the hour, he stressed. The service will be formally inaugurated by Railway Minister Suresh Prabhu soon, Azad added.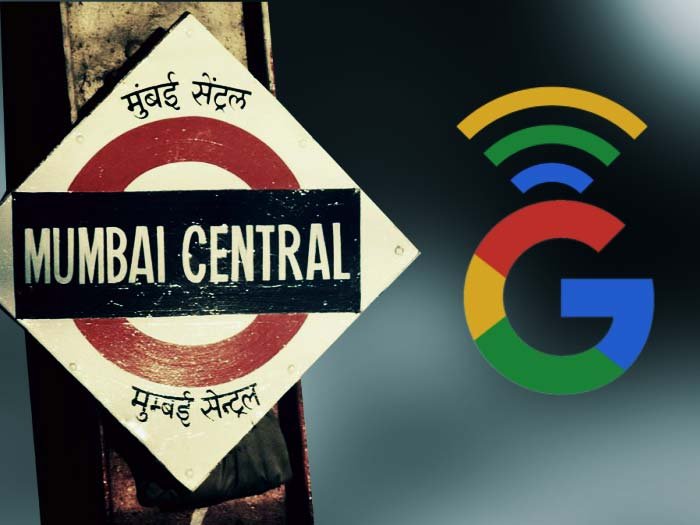 Starting today, users in Pune, Bhubaneswar, Bhopal, Ranchi, Raipur, Vijayawada, Kacheguda (Hyderabad), Ernakulum Jn (Kochi) and Vishakhapatnam will be able to access the network using their smartphones for free. According to Azad, about one lakh people use the service per week at the Mumbai Central station.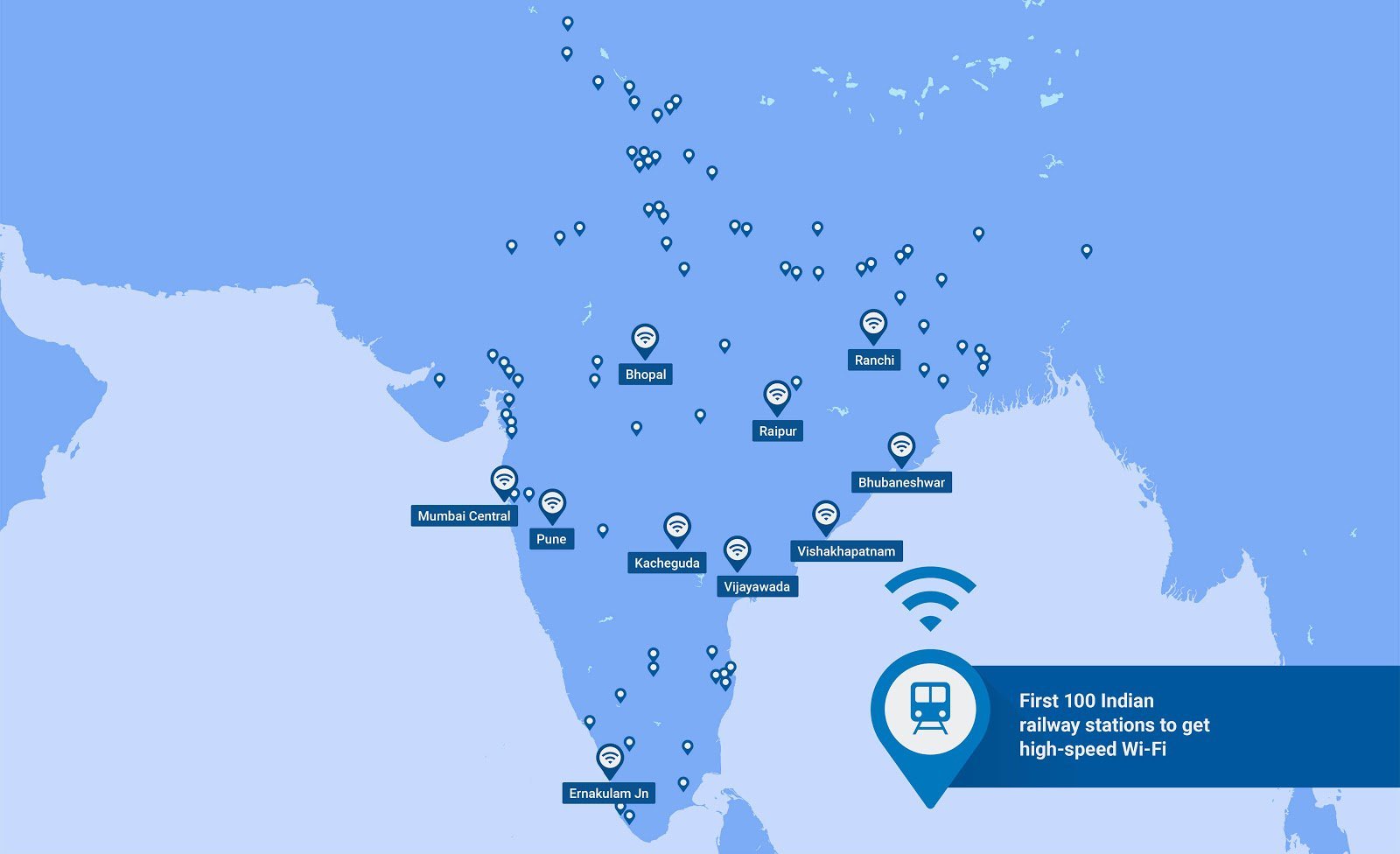 Google and RailTel have collaborated to make WiFi network available across 100 stations to deliver high-speed Internet to 10 million Indians a day by the end of the year. The project will eventually be rolled out to cover 400 railway stations across India. 
"This project will be the largest publicly accessible high-speed WiFi network in the country, but our real hope is that this project will set new benchmarks in delivering a reliable and consistent network connectivity," Azad said. RailTel owns a pan-India optic fibre network exclusively on railway track and has laid out over 45,000 kms of optic fibre network across the country, which Google looks to utilise for its WiFi.