Google has rolled out a feature in Google Search which will make you feel like a mini-celebrity!
Google will now notify you whenever your name is mentioned on the web — anytime, anywhere in the world. This new feature works well for people who have a strong online presence and want to know how frequently they are being searched/talked about. 
This awesome facility will be brought to you by Google's "Stay in the Loop" feature in Google Search which would deliver a report to your registered Gmail ID of where your name was searched. 
It's actually quite simple to use:
All you need to do is a quick Google search of your name and if you're signed in, you'll see a shortcut to My Account and a direct link to your account settings. This is because Google wants your permission to store your web and app activity.
"Save your search activity on apps and in browsers to make searches faster and get customized experiences in Search, Maps, Now, and other Google products," says the Activity Controls page.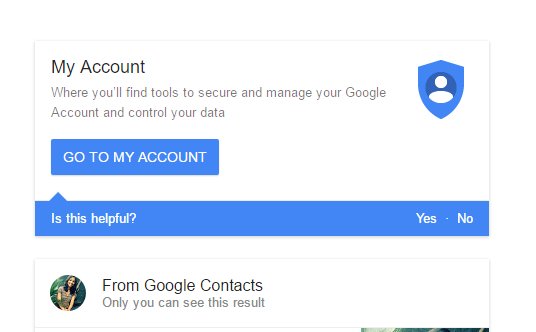 Once you have done that, search will now show a widget at the bottom of the page. The Stay in the loop widget will appear right at the bottom of the first page of search results of your name.  

When you click on the widget "Stay in the loop", Google takes you to a Google Alert form that will have your name in quotation marks. You just need to hit "Create Alert," and you're done!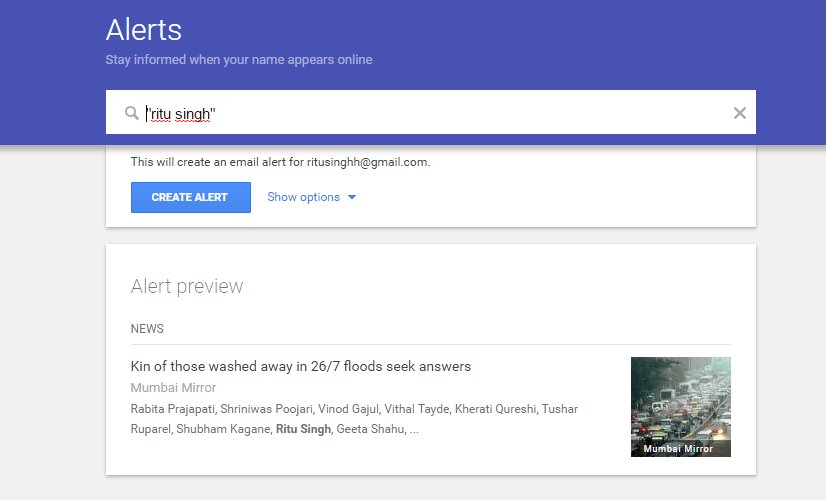 In case you are worried about getting a boat load of notifications you don't want, there is a fix for that too. You can adjust settings —how often you get a notification email in a day, what sources those mentions are from, language and region, etc.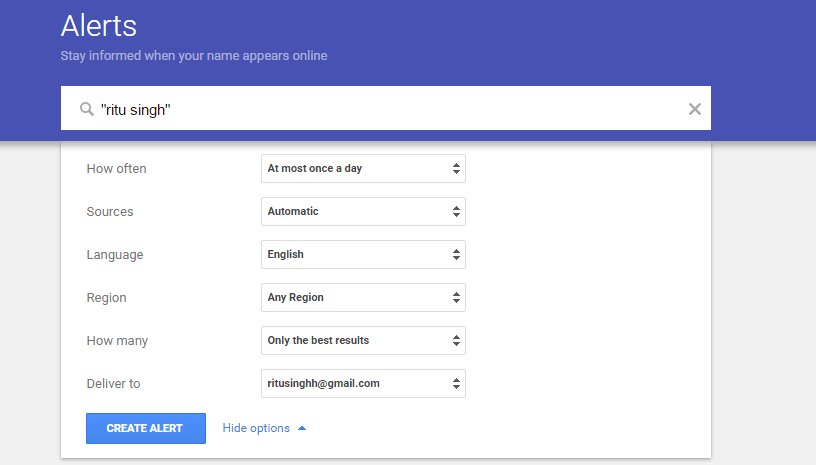 The feature was kind of mentioned back in June on Google's blog but is going live for users on iOS and Android only now.