On the occasion of 42nd Annual General Meeting (AGM), Reliance Industries Limited (RIL) Chairman and Managing Director, Mukesh Ambani, announced their upcoming broadband service called JioFiber.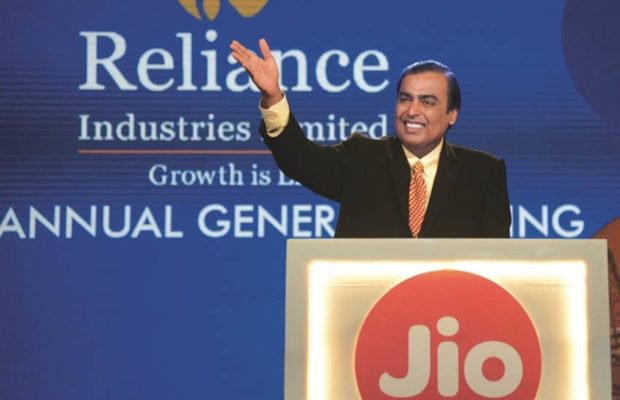 Another announcement that he made was, Jio has become India's largest mobile network with a massive user base of 340 Million users. 
This 5th September 2019 is Jio's third anniversary, it is also the day on which Jio will begin its commercial operations for JioFiber. Jio is already providing its trial JioFiber service to around 5 Lakh households.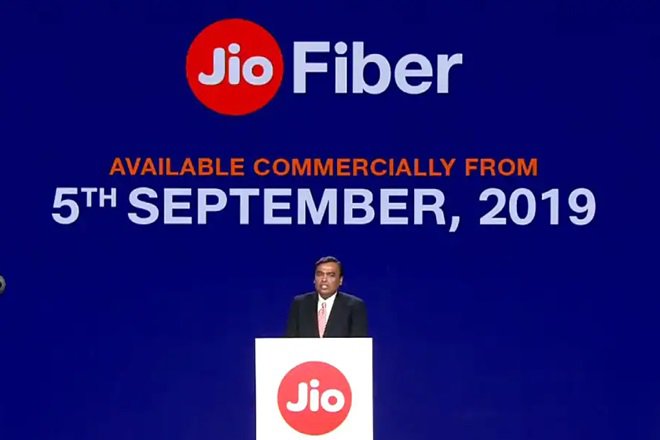 Ambani also mentioned that since their last AGM when JioFiber was first introduced, they have got over 15 Million registrations from 1,600 towns which motivated them a lot and now they will launch their service for 20 Million homes and 15 Million small businesses. Here's everything else we learnt from the event.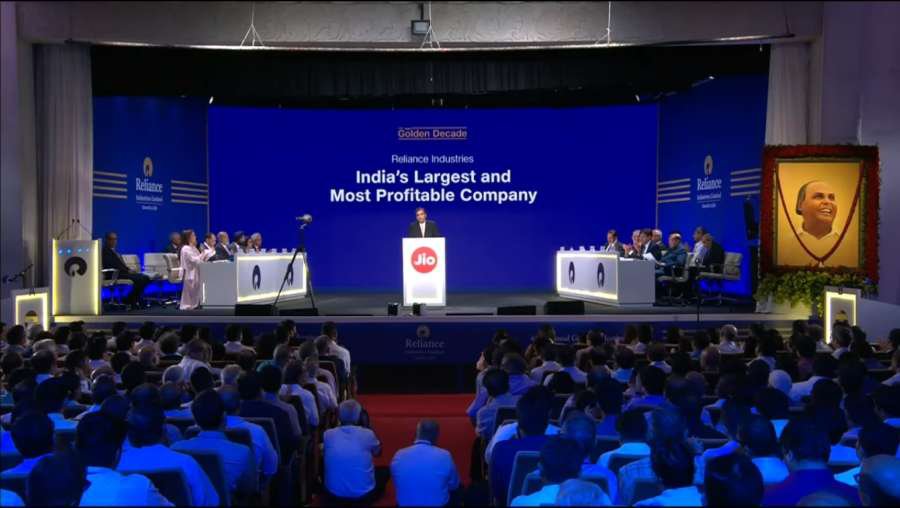 1. Customers purchasing the service will get a set-top box & a landline connection
On purchase of JioFiber, customers will get a 4K set-top box which will allow users to make video calls, provided they have a webcam attached to their TV, to other Jio users. A landline connection will also be bundled with the set-top box which will allow users to make voice calls across India.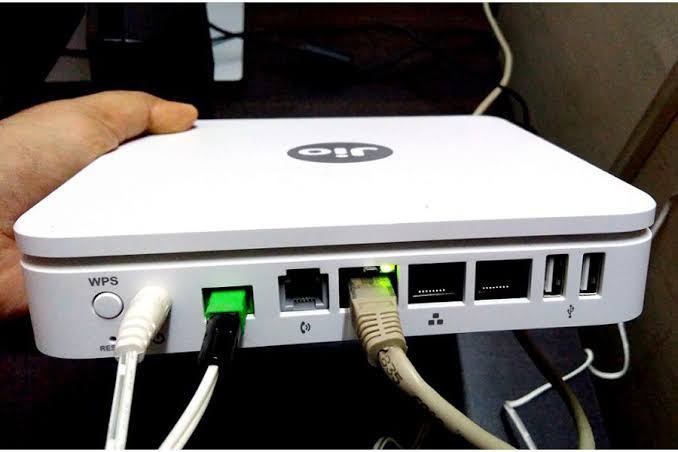 2. Jio is offering free HD or 4K TV to its customers purchasing annual plans.
Customers who opt for annual plans under the Jio welcome offer will be eligible to get a free HD or 4K LED TVs.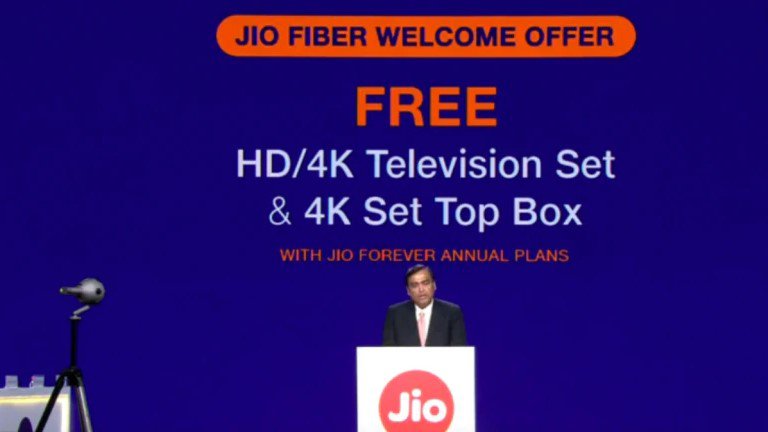 3. Customers will not be charged an extra fee for OTT applications on JioFiber.
JioFiber services will come bundled with free OTT applications for which users won't need to pay separately. However, we don't know which OTT services will be part of this.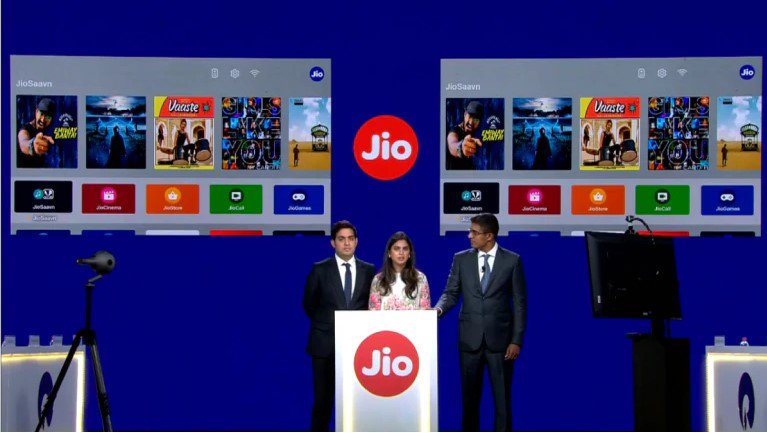 4. Premium Customers will get to enjoy the First Day First Show of new releases at home.
This service will be available from mid-2020 enabling premium Jiofiber users to enjoy movies and TV shows on the same day it releases.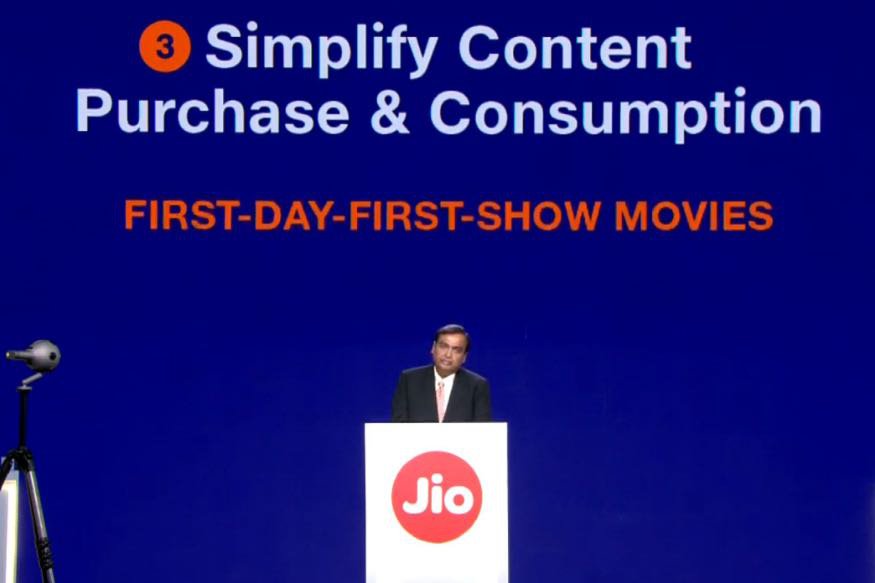 5. Jio is offering console-like gaming experience with their JioFiber.
Jio has partnered with gaming companies like Gameloft and Tencent, indicating that their set-top is going to play Android games. At the event, Akash Ambani played FIFA 19 to show off the capabilities of their set-top box.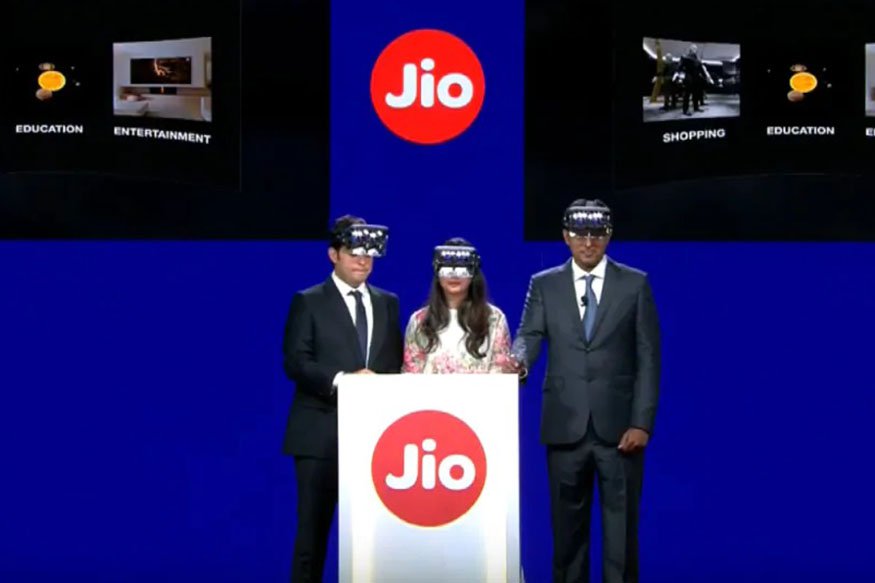 6. Here's the pricing and Internet speed customers will get with JioFiber.
The broadband's speed will range between 100Mbps and 1Gbps and the tariff plans will start from ₹700 and go till ₹10,000 per month.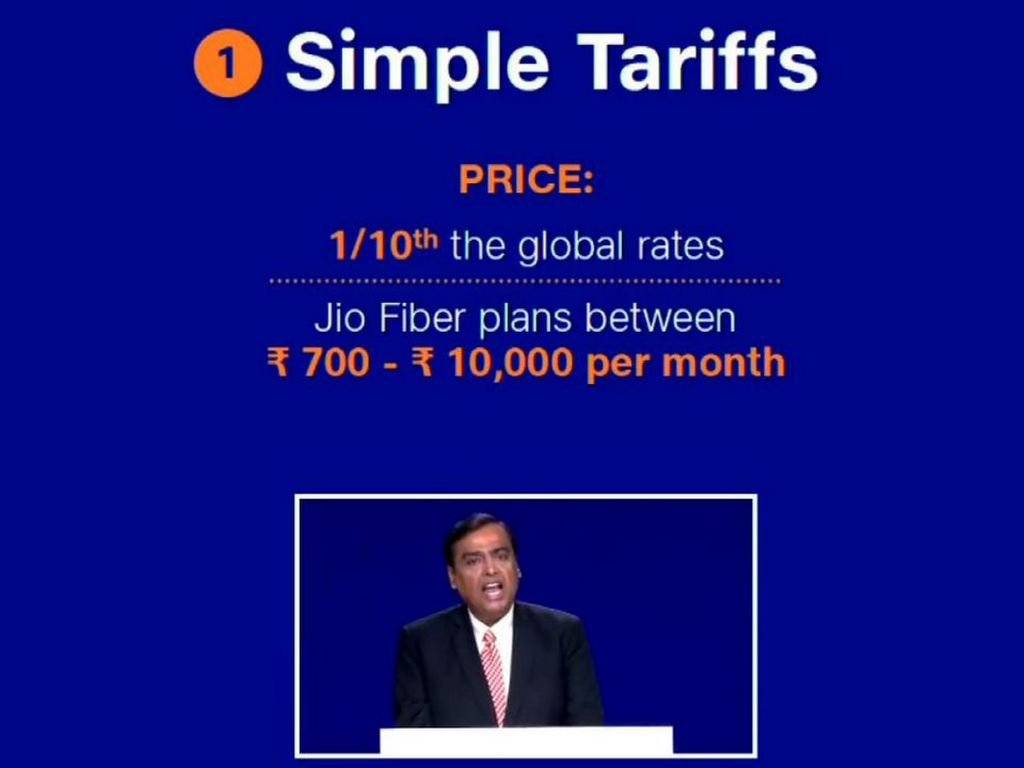 The JioFiber service is not only bringing affordable high-speed broadband to our homes but also opening many possibilities about what a set-top box can do when paired with a high-speed Internet.